Teen Wolf creator Jeff Davis is back with another werewolf series titled Wolf Pack. The Paramount+ series is based on a book of the same name by Edo van Belkom. Wolf Pack follows a teen boy and a girl as both of their lives are changed forever after a California wildfire wakes a creature deep in the jungle. With a big-name star like Sarah Michelle Gellar, the series is getting a lot of traction, and if you also like the series here are some more shows you could watch next.
---
Also Read: Teen Fantasy Shows Like 'Teen Wolf' To Watch If You Miss the Series
---
Synopsis: Scott's a young high school sophomore who has always been on the outside looking in. No girlfriend, bad at sports and socially awkward. But a single wolf bite changes everything. Now Scott has super-human abilities which lead him to become the star of his lacrosse team. His athletic prowess also makes him popular and desirable, and he falls for the new girl in town, Allison, who's equally smitten. But Scott's new personality and abilities also pose several problems, including being pulled into the middle of a war between werewolves and werewolf hunters, the leader of which is the father of Allison.
---
Also Read: Shows Like 'The Order' To Watch If You Miss the Series
---
The Order (Netflix)
Synopsis: At Belgrave University, college freshman Jack Morton joins a fabled secret society where he's thrust into a dangerous game of life or death. As Jack goes deeper, he uncovers dark family secrets and an underground battle between werewolves and the magical dark arts.
Synopsis: From executive producer Eli Roth and based on Brian McGreevy's novel of the same name, Hemlock Grove is a riveting one-hour murder mystery that revolves around the residents of a former Pennsylvania steel town. When 17- year-old Brooke Bluebell is brutally murdered, any of Hemlock's peculiar inhabitants – or killer creatures – could be suspects. Through the investigation, the town's seamier side is exposed, revealing nothing is what it seems. Beautiful, terrifying and graphic, Hemlock Grove is unlike anything else in its genre.
---
Also Read: Shows Like 'Wednesday' To Watch If You Like 'The Addams Family' Series
---
Wednesday (Netflix)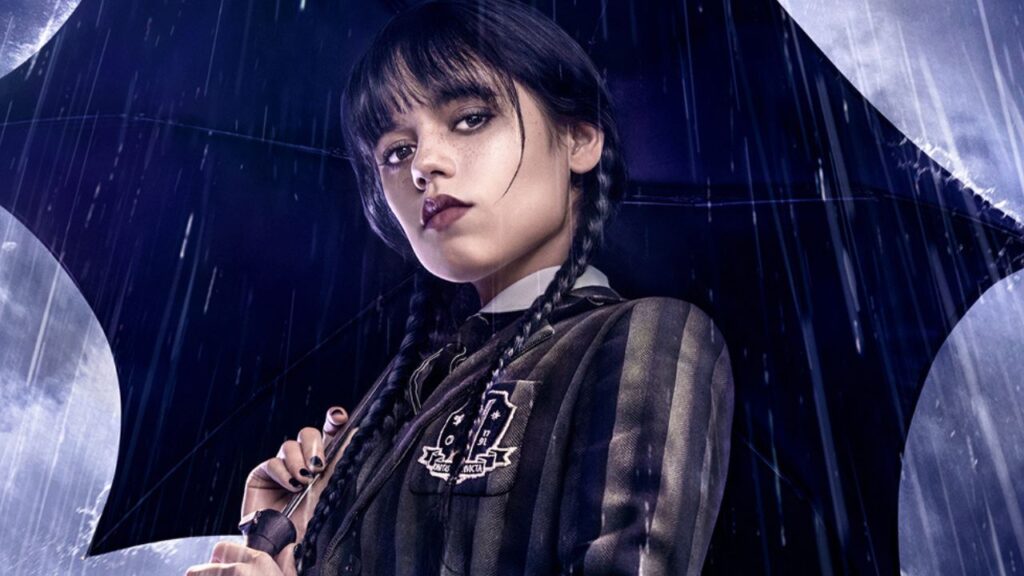 Synopsis: The series is a sleuthing, supernaturally infused mystery charting Wednesday Addams' years as a student at Nevermore Academy. Wednesday's attempts to master her emerging psychic ability, thwart a monstrous killing spree that has terrorized the local town, and solve the supernatural mystery that embroiled her parents 25 years ago — all while navigating her new and very tangled relationships at Nevermore.
---
Also Read: Shows Like 'Legacies' To Watch If You Miss the Series
---
Legacies (Netflix)
Synopsis: For the last decade, the iconic heroes and villains of The Vampire Diaries and The Originals have captivated audiences worldwide. They left an enduring legacy of love and family in their wake, which continues in Legacies, a thrilling new drama that tells the story of the next generation of supernatural beings at The Salvatore School for the Young and Gifted. It's here that Klaus Mikaelson's daughter, 17-year-old Hope Mikaelson; Alaric Saltzman's twins, Lizzie and Josie Saltzman; and other young adults — including political scion MG and the mysterious Landon Kirby — come of age in the most unconventional way possible, nurtured to be their best selves…in spite of their worst impulses. A supernatural teen soap from executive producer/writer Julie Plec (The Vampire Diaries, The Originals), Legacies blends humor, heart and horror, as teens with terrifying supernatural origins battle not only their demons within, but also the demons that endanger the world at large. Will these young witches, vampires and werewolves become the heroes they want to be — or the villains they were born to be? As they fight to protect their secret, their town of Mystic Falls and eventually the world, they will have to rely on ancient folklore and tales to learn how to battle their far-reaching enemies.
---
Also Read: Shows Like 'The Bastard Son & The Devil Himself' To Watch If You Miss the Series
---
The Bastard Son & The Devil Himself (Netflix)
Synopsis: Sixteen-year-old Nathan (Jay Lycurgo) is the illegitimate son of the world's most dangerous witch. Fearing he will follow in his father's footsteps, Nathan is closely monitored throughout his childhood. As the boundaries between 'good' and 'bad' fray, Nathan – along with mischievous Annalise and charismatic Gabriel – will soon discover who he truly is. The Bastard Son & The Devil Himself is written by Joe Barton (The Lazarus Project, Giri/Haji) and based on the Half Bad books by Sally Green. The series boasts an entirely new score created by British pop group, Let's Eat Grandma.
---
Also Read: Shows Like 'I Am Not Okay With This' To Watch If You Miss the Series
---
I Am Not Okay With This (Netflix)
Synopsis: I Am Not Okay With This is an irreverent origin story that follows a teenage girl who's navigating the trials and tribulations of high school, all while dealing with the complexities of her family, her budding sexuality, and mysterious superpowers just beginning to awaken deep within her. From director/EP of The End of the F***ing World Jonathan Entwistle and the producers of Stranger Things comes a new series based on the Charles Forsman graphic novel.
---
Also Read: Shows Like 'Shadowhunters' To Watch If You Miss the Series
---
Shadowhunters (Hulu)
Synopsis: Based on the bestselling young adult fantasy book series The Mortal Instruments by Cassandra Clare, "Shadowhunters" follows 18-year-old Clary Fray, who finds out on her birthday that she is not who she thinks she is but rather comes from a long line of Shadowhunters – human-angel hybrids who hunt down demons. When her mother, Jocelyn, is kidnapped, Clary is thrown into the world of demon hunting with mysterious Shadowhunter Jace and her best friend, Simon. Now living among faeries, warlocks, vampires and werewolves, Clary begins a journey of self-discovery as she learns more about her past and what her future may hold.
---
Also Read: Shows Like 'The Winchesters' To Watch If You Liked the 'Supernatural' Spin-Off
---
Synopsis: Supernatural star Jensen Ackles and Danneel Ackles team up with Supernatural writer Robbie Thompson for this thrilling prequel to the long-running hit series. Before Sam and Dean, there were their parents, John and Mary. Told from the perspective of narrator Dean Winchester (Ackles), THE WINCHESTERS is the epic, untold love story of how John Winchester met Mary Campbell and put it all on the line to not only save their love, but the entire world. When John returns home from fighting in Vietnam, a mysterious encounter sparks a new mission to trace his father's past. In his journey, he crosses paths with 19-year-old demon hunter Mary, who is also searching for answers after the disappearance of her own father. Together, the two join forces with young hunter-in-training Latika and easygoing hunter Carlos to uncover the hidden truths about both their families. Their investigation leads them to a rare book emporium, whose owner Ada takes an interest to the occult and could provide the missing pieces to their puzzle. But secrets run deep for both the Winchesters and Campbells, and despite the best efforts of John's mother Millie to protect her son from pursuing a dangerous life of demon hunting, John and Mary are both determined to work together to uphold their families' legacies while beginning to form a family of their own.