Who is Erin Carter? is an action-drama series created by Lauren Schmidt Hissrich. The Netflix series Who is Erin Carter? originally called Palomino follows the story of Erin Carter, a British teacher living with her family in Spain. One day she ends up caught up in a supermarket robbery where one of the robbers recognizes her, she is revealed to be a skilled fighter who is hiding everything about her. So, if you loved Who is Erin Carter? here are some similar shows you should watch next.
Synopsis: Sydney Bristow (Jennifer Garner) discovers that her employer, SD6, is not part of the government but actually an enemy organization. She goes to work undercover at SD6 as a double agent, while actually working with the CIA. Her greatest ally is another fellow double agent: her father.
Synopsis: In this sexy and suspenseful series featuring international action star Maggie Q (Mission: Impossible III) in the title role, Nikita has gone rogue. Division is an ultra-secret government agency whose operatives are recruited young people with severed ties to family, friends and society. Trained to be invisible assassins, no one ever leaves Division — except the charming and deadly Nikita, who has managed to escape, making it her mission to undermine the now-corrupt organization. A force to be reckoned with, the rogue Nikita taunts Division, staying on their radar, but always one step ahead. Yet as determined as Nikita is to bring down her former agency, there are those just as determined to stop her. Division's newest recruit, Alex (Lyndsy Fonseca, Kick-Ass), is a beautiful young woman who seems destined to replace Nikita as their next top operative. Filled with twists and thrills, Nikita also stars Shane West, Aaron Stanford, Melinda Clarke and Xander Berkeley.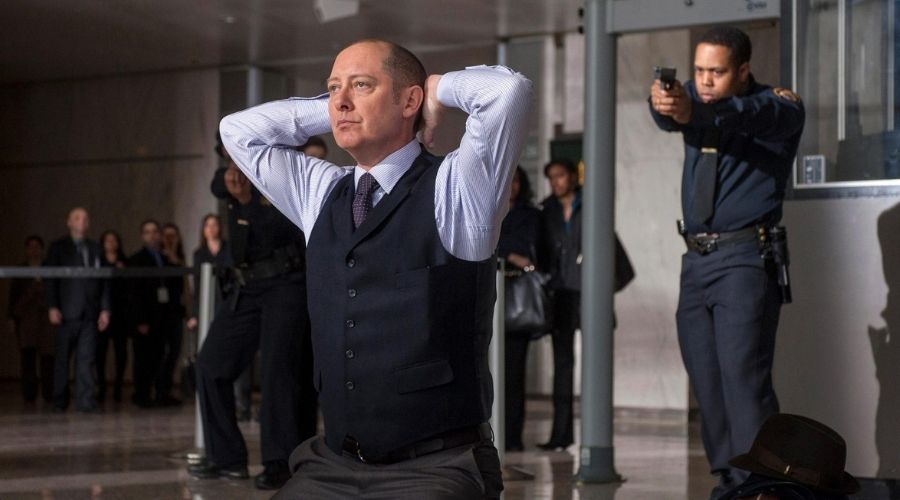 Synopsis: For decades, ex-government agent Raymond "Red" Reddington (James Spader, TV's "The Office," "Boston Legal") has been one of the FBI's most wanted fugitives. Brokering shadowy deals for criminals across the globe, Red was known by many as "The concierge of Crime." Now, he's mysteriously surrendered to the FBI with an explosive offer: he will help catch the world's most elusive criminals, under the condition that he speaks only to Elizabeth "Liz" Keen (Megan Boone, TV's "Law & Order: Los Angeles"), an FBI profiler fresh out of Quantico. For Liz, it's going to be one hell of a first day on the job.
Synopsis: Based on the novellas by Luke Jennings Killing Eve centers on two women; Eve is a bored, whip-smart, pay-grade MI5 security officer whose desk-bound job doesn't fulfil her fantasies of being a spy. Villanelle is a mercurial, talented killer who clings to the luxuries her violent job affords her. Killing Eve topples the typical spy-action thriller as these two fiercely intelligent women, equally obsessed with each other, go head to head in an epic game of cat and mouse.
The Last Thing He Told Me (Apple TV+)
Synopsis: Limited series "The Last Thing He Told Me" follows Hannah (played by Jennifer Garner), a woman who must forge a relationship with her 16-year-old stepdaughter Bailey (played by Angourie Rice) in order to find the truth about why her husband has mysteriously disappeared. Based on the acclaimed bestselling novel, the series is created and adapted by Laura Dave, alongside series co-creator Josh Singer. Garner also serves as executive producer alongside Hello Sunshine's Reese Witherspoon and Lauren Neustadter.
The Mosquito Coast (Apple TV+)
Synopsis: Adapted from the best selling novel, "The Mosquito Coast" is a gripping adventure and layered character drama series following the dangerous journey of a radical idealist and brilliant inventor, Allie Fox (Justin Theroux), who uproots his family for Mexico when they suddenly find themselves on the run from the US government.
Synopsis: The Americans is a period drama about the complex marriage of two KGB spies posing as Americans in suburban Washington D.C. during the Reagan administration. The arranged marriage of Philip (Matthew Rhys) and Elizabeth Jennings (Keri Russell) grows more passionate and genuine by the day, but as the pressures and demands of the job grow heavier, the personal toll becomes almost too exhausting to bear. Having revealed their true identities to their teenage daughter Paige (Holly Taylor), Philip and Elizabeth's ability to protect their cover and their family's safety deteriorates. After a particularly fraught mission, Philip and Elizabeth decide to end their tour and take their family home to Russia. However, a game-changing development in one of their ongoing cases forces them to abandon those plans for the sake of the motherland. Now, Paige delves deeper into the family business, even as Philip takes a step back from it. The Jennings struggle to maintain a smokescreen of normalcy, especially around their son, Henry (Keidrich Sellati), who remains blissfully ignorant of the spies in his midst. Their neighbor and Philip's best friend, FBI Agent Stan Beeman (Noah Emmerich), has also yet to discover their true identities. Although he's transferred divisions, Stan remains their greatest threat since his friend and former partner, Agent Dennis Aderholt (Brandon J. Dirden), leads the force tasked with uncovering the Soviet Illegals hiding in plain sight. With Gorbachev in power in the Soviet Union, the winds of change are sweeping through both Russia and America, creating new perils. A growing rift within the KGB draws disillusioned former officer Oleg Burov (Costa Ronin) back into the fray, and may set Philip and Elizabeth on opposing sides as the Cold War reaches its boiling point.