WeCrashed tells the real story behind one of the biggest Startup failures in the world. The start-up was named WeWork and it was co-founded by Adam Neumann. The Apple TV series focuses on the origin of WeWork as well as its eventual crash and how much of a role Adam played in the financial ruin of his company. The series also focuses on Adam's wife Rebekah and the role she played in the company. The series shows dramatically depicts the highs and lows of the startup world and how the people in this world become successful. The series stars Jared Leto and Anne Hathaway in the lead roles of Adam and Rebekah. So, if you liked the Apple TV series WeCrashed you would probably also like this intense business drama shows that we have listed below.
Empire (Hulu)
Synopsis: From the award-winning Lee Daniels, Brian Grazer and Danny Strong, comes a genuine cultural phenomenon (The Village Voice). After music mogul Lucious Lyon (Oscar® Nominee Terrence Howard) is diagnosed with a potentially fatal disease, he must choose which of his three sons will succeed him at the legendary EMPIRE entertainment company. The game changes when ex-wife Cookie (Oscar® Nominee Taraji P. Henson*) returns from prison. This groundbreaking series features a pulsating soundtrack from legendary music hit maker Timbaland.
---
Also Read: Shows Like 'Inventing Anna' For More Con Artists Thrills
---
Inventing Anna (Netflix)
Synopsis: In Inventing Anna, a journalist with a lot to prove investigates the case of Anna Delvey, the Instagram-legendary German heiress who stole the hearts of New York's social scene – and stole their money as well. But is Anna New York's biggest con woman or is she simply the new portrait of the American dream? Anna and the reporter form a dark, funny love-hate bond as Anna awaits trial and our reporter fights the clock to answer the biggest question in NYC: who is Anna Delvey? The series is inspired by the New York Magazine article "How Anna Delvey Tricked New York's Party People" by Jessica Pressler.
StartUp (Crackle & Fubo TV)
Synopsis: Sometimes you have to build a company from the underground up. Adam Brody (The O.C., The League), Edi Gathegi (The Blacklist, Twilight), Otmara Marrero (Graceland), Martin Freeman (The Hobbit, Sherlock), Ron Perlman (Sons of Anarchy) and Mira Sorvino (Mighty Aphrodite) star in a Sony Crackle Original series about a group of unlikely business partners who, after taking illegal money to fund their tech start-up, fall down the dark rabbit hole of criminal enterprise.
The Dropout (Hulu)
Synopsis: Money. Romance. Tragedy. Deception. From Executive Producer Elizabeth Meriwether, "The Dropout" is the story of Elizabeth Holmes (Amanda Seyfried) and Theranos, an unbelievable tale of ambition and fame gone terribly wrong. How did the world's youngest self-made female billionaire lose it all in the blink of an eye?
---
Also Read: Shows Like 'Billions' To Watch While Waiting For Season 7
---
Billions (Paramount+ & The Roku Channel)
Synopsis: Mike Prince reigns supreme over what was once Axe Capital, but not content with merely winning he's out to change the game and build an empire in his image. Chuck Rhoades is determined not just to take revenge, but to eviscerate an entire class of people wielding excessive wealth, entitlement and power – and Prince is at the top of his list. In an unfamiliar battle with new weapons and new rules, alliances will form, forces will be rallied and scores will be settled.
Girlboss (Netflix)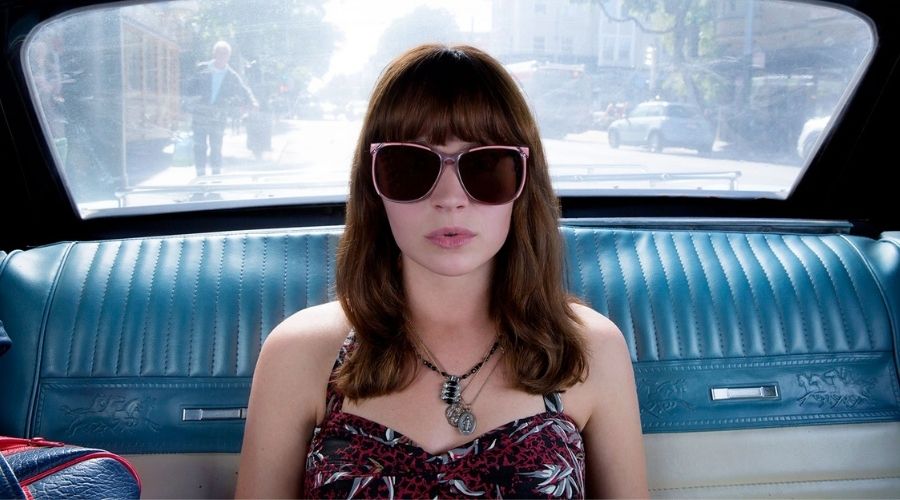 Synopsis: Girlboss is inspired by the New York Times best-selling book #Girlboss by Sophia Amoruso, founder of the fashion brand Nasty Gal. The series centers on Amoruso (Britt Robertson), who began selling vintage clothes on eBay and, by the age of 28, had built the multi-million dollar fashion empire, Nasty Gal. Girlboss will launch on Netflix in April and is created and executive produced by Kay Cannon (Pitch Perfect 1& 2, 30 Rock), who also serves as showrunner. Charlize Theron (Monster, Young Adult), Laverne McKinnonand Beth Konoof Denver & Delilah, Christian Ditter (How to Be Single) and Sophia Amoruso will also serve as executive producers. Ditter also directed several episodes of the series, that is a Netflix production and there will be 13-half hour episodes. Girlboss stars Britt Robertson (Sophia), Ellie Reed (Annie), Alphonso McAuley (Dax), Johnny Simmons (Shane) and Dean Norris (Jay).
---
Also Read: Shows Like 'Succession' to Watch While Waiting For Season 4
---
Succession (HBO Max)
Synopsis: ​Power, politics, money…it's all in the family in this provocative, bitingly funny drama series about a highly dysfunctional dynasty. When aging, uber-wealthy patriarch Logan Roy (Brian Cox), CEO of one of the world's largest media and entertainment conglomerates, decides to retire, each of his four grown children follows a personal agenda that doesn't always sync with those of their siblings–or of their father. After Logan changes his mind about stepping down, he endures the often-childish bickering of his heirs while others in their orbit position themselves for a post-Logan world that seems imminent, though not predestined. Jeremy Strong, Kieran Culkin, Sarah Snook and Alan Ruck co-star as Logan's children; also with Hiam Abbass, Nicholas Braun and Matthew Macfadyen.
Synopsis: Get a look into the mind of the man who pulled off one of the greatest cons in history in the ABC Original Movie Event, Madoff. Academy Award-winning actor Richard Dreyfuss stars as Bernie Madoff, with Emmy and Tony Award-winning actress Blythe Danner as his wife, Ruth. Madoff follows the prodigious rise and abrupt demise of the former investment advisor and the subsequent fallout with his family, associates and investors. Madoff's Ponzi scheme is considered to be the largest financial scam in United States history, but the impact was global. Losing billions of dollars for clients worldwide, including philanthropic foundations, celebrities, and retirement portfolios, the story of the fall of three-time NASDAQ Chair Bernie Madoff dominated headlines in 2008-2009. The miniseries explores the complicated family dynamics within the Madoff clan and exposes the motivations and mechanics behind the monumental fraud. Madoff also stars Tom Lipinski as Mark Madoff, Danny Defarrari as Andrew Madoff, Peter Scolari as Peter Madoff, Erin Cummings as Eleanor Squillari, Michael Rispoli as Frank DiPascali, Frank Whaley as Harry Markopolos. The miniseries also features Charles Grodin and Lewis Black. Madoff is inspired by ABC News Chief Investigative Correspondent Brian Ross's reporting from his book The Madoff Chronicles and additional reporting on the topic. Madoff is produced by Lincoln Square Productions in association with ABC Entertainment. Linda Berman and Joe Pichirallo executive produce. Madoff is directed by Raymond De Felitta and written by Ben Robbins.
Synopsis: Joseph Gordon-Levitt, Kyle Chandler and Uma Thurman star in the propulsive new Anthology Series, SUPER PUMPED: THE BATTLE FOR UBER. Based on the shocking true story, strap in for the meteoric rise and fall of Uber founder, Travis Kalanick. With a lift from venture capitalist Bill Gurley and board member Arianna Huffington, Kalanick takes a win-at-all-costs approach to forge the fledgling start-up into a multi-billion-dollar tech titan. But every surge comes at a price – and as his visionary drive spirals out of control, it threatens to be the downfall of it all.