Vice Principals is definitely one of the most underrated comedy shows out there. The brilliant HBO series stars the always wonderful Danny McBride and Walton Goggins in the lead role of Neal Gamby and Lee Russell, two vice-principals who are ready to do anything it takes to get to the principal position. Vice Principals ran for two brilliant seasons ending its run in 2017. So, if you miss the series here are some comedy shows you could watch next.
Big School (The Roku Channel)
Synopsis: Created and written by Little Britain's David Walliams this sitcom follows the dysfunctional staff of an urban secondary school. David Walliams is disillusioned chemistry teacher Mr Church and Philip Glenister is predatory gym teacher Mr Gunn, both veterans of Greybridge School and both smitten with new recruit Miss Postern, played by Catherine Tate, a French teacher who has never actually been to France.
---
Also Read: Shows Like 'Barry' To Watch After Season 4
---
Barry (HBO Max)
Synopsis: A dark comedy starring Bill Hader ("Saturday Night Live"), who created and executive produced the series along with Alec Berg (HBO's "Silicon Valley"), Barry focuses on a depressed, low-rent hitman from the Midwest (Hader, in the title role) who falls in love with acting while on a job in LA. The supporting cast features Stephen Root, Henry Winkler and Sarah Goldberg.
Eastbound & Down (HBO Max)
Synopsis: As a baseball star, Kenny Powers had it all: money, fame, obsessed fans. But he threw it all away in a haze of hard-living and complacency. HBO presents this riotous comedy series starring Danny McBride as the former pitcher who finds himself out of baseball and reduced to teaching Phys Ed at the North Carolina school he once attended.
---
Also Read: Shows Like 'A.P. Bio' To Watch If You Miss the Series
---
Synopsis: When disgraced Harvard philosophy scholar Jack Griffin (Glenn Howerton) loses out on his dream job, he is forced to return to Toledo, Ohio, and work as a high school Advanced Placement biology teacher at Whitlock High School. Jack refuses to teach any biology and instead uses his honor students to help him get revenge on his rival. Principal Durbin (Patton Oswalt) struggles to control the force of nature that is Jack Griffin.
---
Also Read: Comedy Shows Like 'The Righteous Gemstones' To Watch While Waiting For Season 3
---
The Righteous Gemstones (HBO Max)
Synopsis: They've got the whole world in their hands. From the creative team that brought you Vice Principals and Eastbound and Down comes a comedy series about a celebrity televangelist family behind a popular megachurch that is also a major money-making enterprise. Danny McBride stars as Jesse Gemstone, the eldest of three grown Gemstone children, who receives a blackmail video that could put his reputation at risk. Getting caught up in the hunt for the culprits are Jesse's siblings Judy (Edi Patterson) and Kelvin (Adam Devine). Meanwhile, the family's patriarch, Eli (John Goodman), finds himself in a point of crisis as he mourns the loss of his wife and questions whether the family is still serving a higher power.
---
Also Read: Shows Like 'Veep' To Watch If You Miss the Series
---
Veep (HBO Max)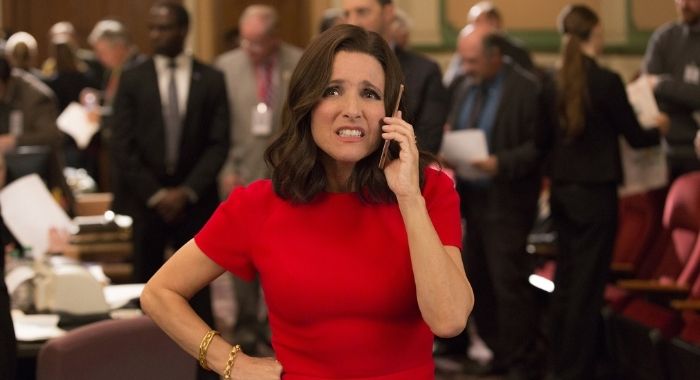 Synopsis: Julia Louis-Dreyfus stars in this comedy series that follows the whirlwind day-to-day existence of former President and Vice President Selina Meyer as she tries to claw her way back to being Commander in Chief in spite of her screwball staff. The ensemble cast includes Tony Hale as Selina's right-hand man; Anna Chlumsky as her chief of staff, and more.
---
Also Read: Shows Like 'Community' To Watch While Waiting For The Movie (#AndAMovie)
---
Community (Netflix & Hulu)
Synopsis: From Dan Harmon (The Sarah Silverman Program) and Emmy Award-winning directors Joe and Anthony Russo (Arrested Development) comes Community, a smart comedy series about a band of misfits who attend Greendale Community College. At the center of the group is Jeff Winger (Joel McHale, The Soup), a fast-talkin' lawyer whose degree has been revoked. With some help from his fellow classmates.
Bad Education (Not Streaming in the US)
Synopsis: They talk too much, don't pay attention and have a poor attitude. Must try harder, especially as they're the teachers. Silly comedy from Jack Whitehall, with Layton Williams.
---
Also Read: Shows Like 'Lucky Hank' To Watch If You Like the Series
---
Lucky Hank (AMC+)
Synopsis: From the executive producers of Breaking Bad and Better Call Saul, Bob Odenkirk is Lucky Hank. An English department chairman at an underfunded college, Professor Hank Devereaux toes the line between midlife crisis and full-blown meltdown, navigating the offbeat chaos in his personal and professional life – oddly proving tantrums get better with age.
---
Also Read: Comedy Shows Like 'It's Always Sunny in Philadelphia' To Watch While Waiting For Season 16
---
It's Always Sunny in Philadelphia (Hulu)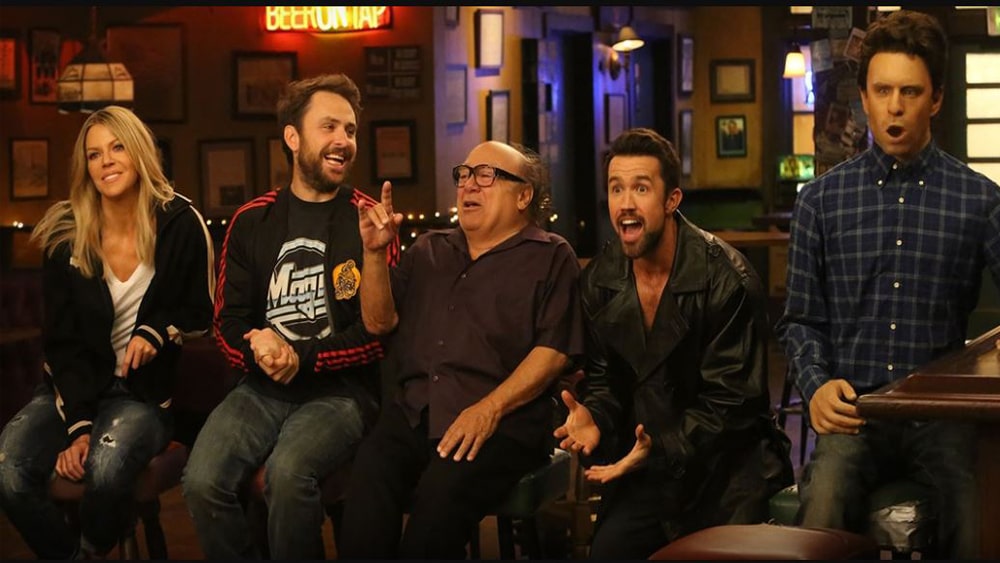 Synopsis: It's Always Sunny in Philadelphia features Mac, Dennis, Charlie, Sweet Dee and Frank, five ne'er-do-wells who own and operate Paddy's Pub in Philadelphia. Their constant scheming usually lands them in a world of hurt, yet they never seem to learn from their mistakes. As they say, some things never change. So prepare for more depraved schemes, half-baked arguments, and absurdly underhanded plots to subvert one another.