Utopia is one of the best original thriller fantasy series ever made, and even though the series is brilliant in every way but nearly no one knows about it. Utopia is a Channel 4 series and it debuted in 2013 with rave reviews from the critics and anybody who watched it loved the series. Utopia follows a group of young adults who get their hands on a manuscript that throws their life into chaos and makes them a target of a clandestine organization. Utopia got canceled after its second season and that's why it never got to complete its story, which is still a very painful subject for its fans. So, if you also miss the original Utopia series here are some more brilliant shows you should watch for some more thrills.
---
Also Read: Best Shows Like 'Dirk Gently's Holistic Detective Agency' To Watch If You Miss the Series
---
Dirk Gently's Holistic Detective Agency
Synopsis: Welcome back to the world of Dirk Gently's Holistic Detective Agency. Every season is a dizzying, smart, dangerous, unexpected (for us, not the people involved) and fun adventure that explores a different genre. Season one is about time travel with body-swapping.
Utopia (2020)
Synopsis: Utopia is a conspiracy thriller that follows a group of young fans who come together when they discover that the conspiracy in an elusive comic, Utopia, is real. The comic foretells the demise of humanity and the world as we know it, thrusting this group of underdogs to embark on a high-stakes twisted adventure to use what they uncover to save themselves, each other and ultimately humanity.
---
Also Read: Best Shows Like Marvel's 'Legion' If You Miss The Series
---
Legion
Synopsis: Legion follows the story of "David Haller," a man who believed he was schizophrenic but discovered he might be the most powerful mutant in the world. With help from a team of specialists, David harnessed his unique abilities and learned he'd been haunted by a malicious parasite. Now, David is all that stands in the way of "Amahl Farouk" from attaining infinite and world-ending power.
Orphan Black
Synopsis: Orphan Black is a Sci-Fi thriller starring Tatiana Maslany in the lead role of Sarah, an outsider and orphan whose life changes dramatically after witnessing the suicide of a woman who looks just like her. Sarah hopes that cleaning out the dead woman's bank account will solve all of her problems. Instead, her problems multiply – and so does she.
---
Also Read: Best Shows Like 'Fargo' To Watch If You Loved the Series
---
Fargo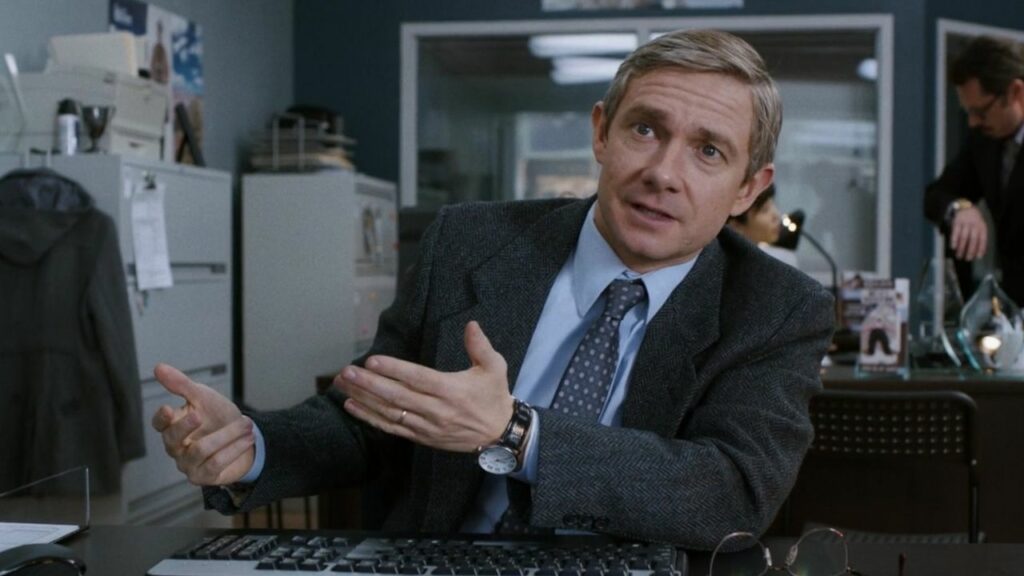 Synopsis: Fargo, adapted by novelist/writer Noah Hawley and inspired by the film of the same title follows all-new "true" crime case with new characters, all entrenched in the trademark humor, murder and "Minnesota nice" that has made the film an enduring classic.
---
Also Read: Best Shows Like 'Black Mirror' To Watch While Waiting For Season 6
---
Black Mirror
Synopsis: Black Mirror is an anthology series that taps into our collective unease with the modern world, with each stand-alone episode a sharp, suspenseful tale exploring themes of contemporary techno-paranoia. Without questioning it, technology has transformed all aspects of our lives; in every home; on every desk; in every palm – a plasma screen; a monitor; a Smartphone – a Black Mirror reflecting our 21st Century existence back at us. The series is created and written by Charlie Brooker, and executive produced by Brooker and Annabel Jones.
Misfits
Synopsis: Awarded the BAFTA for best drama series, Misfits follows a group of ASBO teenagers who develop strange powers after they are caught in a freak storm. This comedy drama series first aired in the UK in November 2009 to massive critical acclaim and went on to receive a host of awards and nominations.
---
Also Read: Best Shows Like 'The Boys' To Watch While Waiting For Season 4
---
The Boys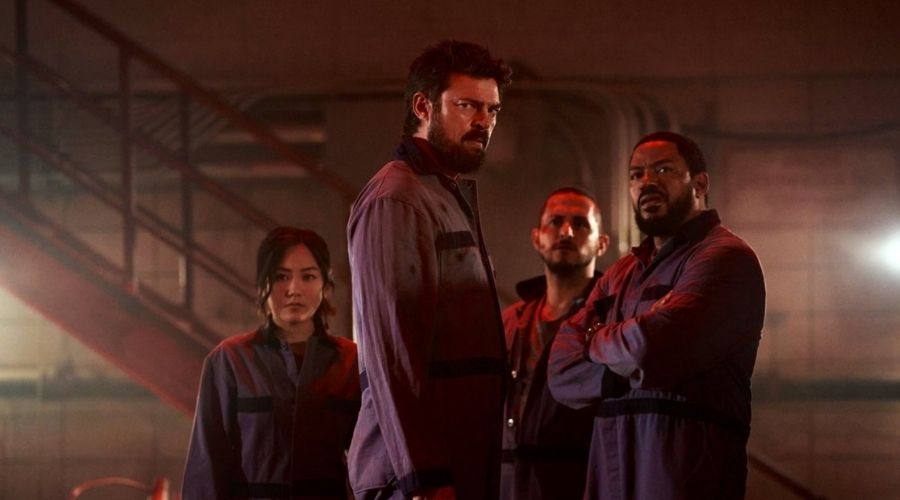 Synopsis: The Boys is an irreverent take on what happens when superheroes, who are as popular as celebrities, as influential as politicians and as revered as Gods, abuse their superpowers rather than use them for good. It's the powerless against the super powerful as The Boys embark on a heroic quest to expose the truth about "The Seven", and their formidable Vought backing.
---
Also Read: Best Shows Like 'Mr. Robot' to Watch If You Miss the Series
---
Mr. Robot
Synopsis: Young antisocial computer programmer Elliot works as a cybersecurity engineer during the day, but at night he is a vigilante hacker. He is recruited by the mysterious leader of an underground group of hackers to join their organization. Elliot's task? Help bring down corporate America, including the company he is paid to protect – which presents him with a moral dilemma. Although he works for a corporation, his personal beliefs make it hard to resist the urge to take down the heads of multinational companies that he believes are running – and ruining – the world.
Sense 8
Synopsis: One moment links 8 minds in disparate parts of the world, putting 8 strangers in each other's lives, each other's secrets, and in terrible danger. From the unparalleled creative minds of The Wachowskis ("The Matrix" trilogy, "Cloud Atlas") and J. Michael Straczynski (Clint Eastwood's "Changeling," "World War Z"), as well as Grant Hill ("The Matrix" trilogy, "Cloud Atlas").