Even though the original David Lynch's Twin Peaks series only ran for two seasons, it instantly became one of the most applauded series out there and the series is so brilliant that it is still talked about to this day despite it having been released in 1990 and then it was canceled in 1991, but Showtime brought the series back in 2017 for one more season which was loved worldwide. Twin Peaks is one of the first big murder mystery series that involved supernatural and occult elements in its story. So, if you miss the classic series here are 10 more shows you could watch that are somewhat similar to Twin Peaks.
Wayward Pines (Hulu)
Synopsis: A Secret Service agent travels to Wayward Pines, Idaho, in search of two federal agents who have gone missing. Instead of answers, Ethan's investigation only turns up more questions and he soon learns that he may never get out of Wayward Pines alive.
---
Also Read: Thrilling Shows Like 'Bates Motel' To Watch If You Miss the Series
---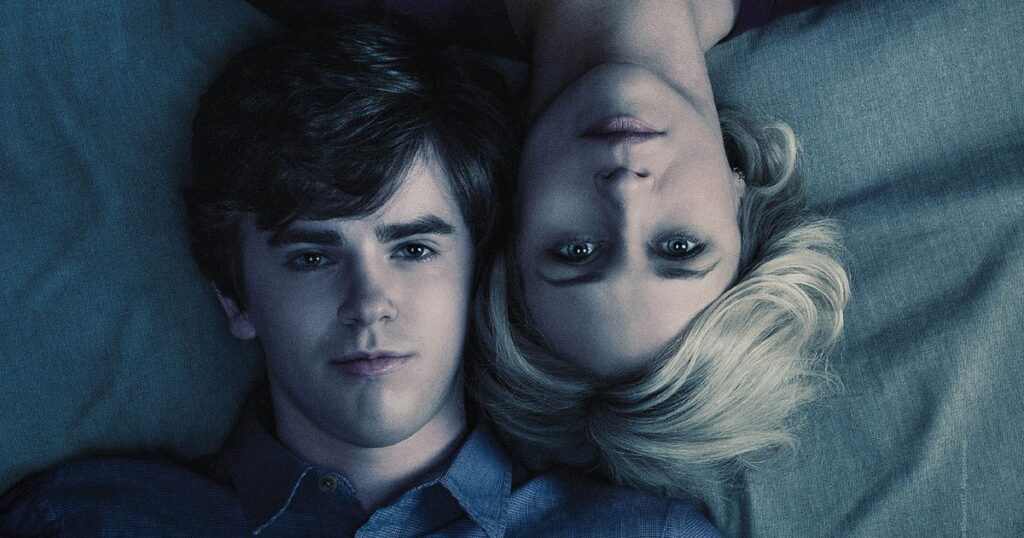 Synopsis: From Executive Producers Carlton Cuse (Lost) and Kerry Ehrin (Friday Night Lights and Parenthood), Bates Motel delves into the sadistic and twisted relationship between serial killer-to-be, Norman Bates, and his mother Norma. A prelude to the classic horror film Psycho, the series takes a contemporary glimpse into Norman's formative years and reveals how he became one of the most infamous murderers of all time.
---
Also Read: Thrilling Shows Like 'The Outsider' To Watch If You Miss the Series
---
The Outsider (HBO Max)
Synopsis: The gruesome murder of an 11-year-old boy in the Georgia woods leads a local detective into a disturbing search for the truth in Season 1 of this drama series based on Stephen King's bestselling novel. When an insidious supernatural force edges its way into the case, it leads a seasoned cop (Ben Mendelsohn) and an unorthodox investigator (Cynthia Erivo) to question everything they believe in. The stellar supporting cast includes Bill Camp, Mare Winningham, Paddy Considine, Julianne Nicholson, Yul Vazquez, Jeremy Bobb, Marc Menchaca and Jason Bateman.
---
Also Read: Shows Like 'Under the Banner of Heaven' To Watch If You Loved the Series
---
Under the Banner of Heaven (Hulu)
Synopsis: FX's Under the Banner of Heaven, the original limited series inspired by the true crime bestseller by Jon Krakauer, follows the events that led to the 1984 murder of Brenda Wright Lafferty (Daisy Edgar-Jones) and her baby daughter in a suburb in the Salt Lake Valley, Utah. As Detective Jeb Pyre (Andrew Garfield) investigates events which transpired within the Lafferty family, he uncovers buried truths about the origins of the LDS religion and the violent consequences of unyielding faith. What Pyre, a devout Mormon, unearths leads him to question his own faith.
Carnivàle (HBO Max)
Synopsis: The Dustbowl. In a time of sandstorms, plagues, drought and pestilence, the final conflict between good and evil is about to begin. This epic HBO series focuses on the battle as it plays out against a pair of unusual backdrops: a traveling carnival working the American Dustbowl circuit, and an evangelical ministry in California.
Top of the Lake (Hulu)
Synopsis: A powerful and haunting mystery from Academy Award® winning writer/director Jane Campion. While visiting her dying mother, Detective Robin Griffin begins investigating the disappearance of Tui Mitcham, the twelve-year-old pregnant daughter of the local drug patriarch. As Robin finds out more about Tui, her world starts to unravel uncovering difficult secrets from her past.
---
Also Read: Shows Like 'Hannibal' To Watch If You Miss the Series
---
Hannibal (Hulu)
Synopsis: FBI Agent Will Graham (Hugh Dancy) hunts the most notorious serial killers. Graham is both gifted and cursed with an extraordinary ability: he can think like his prey, seeing what they see and feeling what they feel. While pursuing an especially troubling, cannibalistic murderer, Special Agent Jack Crawford (Laurence Fishburne) teams Graham with a highly respected psychiatrist – a man with a taste for the criminally minded: Dr. Hannibal Lecter (Mads Mikkelsen).
---
Also Read: Shows Like 'Broadchurch' To Watch If You Miss the Series
---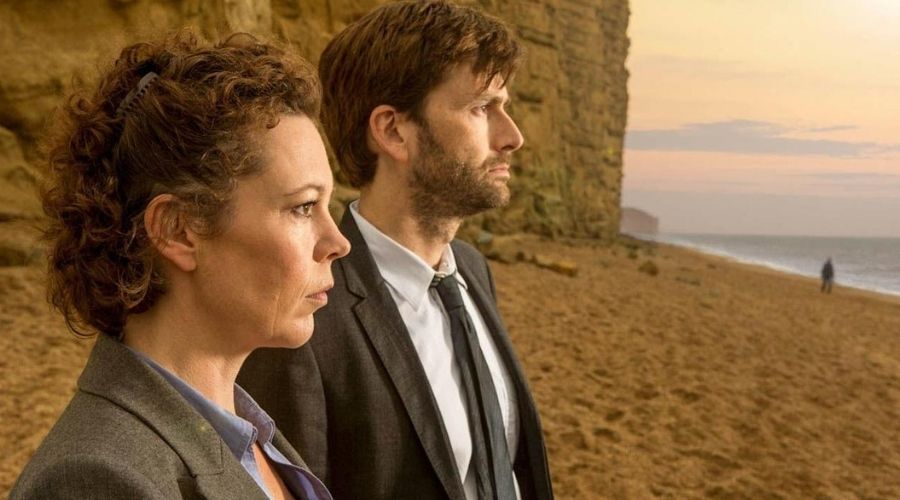 Synopsis: Critically acclaimed, BAFTA award-winning drama Broadchurch explores what happens to a small community when it suddenly becomes the focus of a police investigation, following the tragic and mysterious death of an eleven year- old boy. Police officers DI Alec Hardy (David Tennant) and DS Ellie Miller (Olivia Colman) were called in to investigate the case, and found that the killer was closer to home than they could ever have imagined.
---
Also Read: Shows Like 'Fargo' To Watch If You Loved the Series
---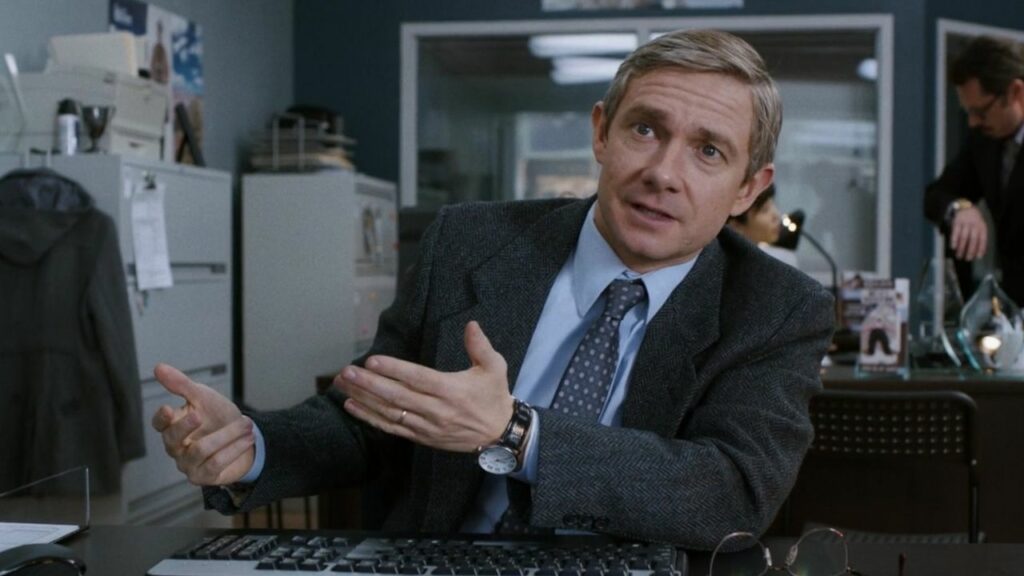 Synopsis: Fargo, adapted by novelist/writer Noah Hawley and inspired by the film of the same title follows all-new "true" crime case with new characters, all entrenched in the trademark humor, murder and "Minnesota nice" that has made the film an enduring classic.
---
Also Read: Shows Like 'True Detective' To Watch While Waiting For 'Night Country'
---
True Detective (HBO Max)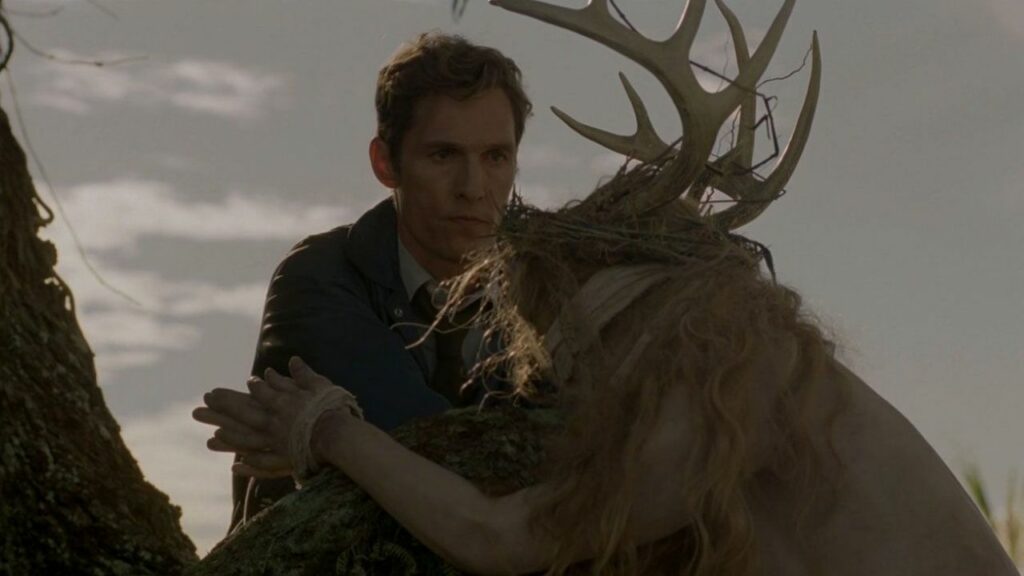 Synopsis: Touch darkness and darkness touches you. From creator/executive producer Nic Pizzolato comes this searing crime drama series that follows troubled cops and the intense investigations that drive them to the edge. Each season features a star-studded new cast involved in cases that will have you on the edge of your seat. In Season 1, it was Matthew McConaughey and Woody Harrelson as two polar opposite cops on the hunt for a serial killer in Louisiana. In Season 2, a bizarre murder case brings together three law-enforcement officers (Colin Farrell, Rachel McAdams, Taylor Kitsch) and a career criminal (Vince Vaughn). Season 3 of the hit series stars Mahershala Ali as a retired detective who has been tormented for 35 years by a case involving the disappearance of a 12-year-old boy and his 10-year-old sister.