Based on James Cameron's entertaining action-comedy film of the same, CBS's new series True Lies follows Harry (Steve Howey) and Helen (Ginger Gonzaga) as she finds out that Harry is not exactly telling her the truth about his job and that he is an international spy. This new revelation pushes the couple into a world of highly dangerous terrorists and psychos. True Lies is created by Matt Nix and it also stars Omar Benson Miller, Erica Hernandez, and Mike O'Gorman. True Lies was recently canceled after only its first season, so sadly there will be no more new episodes of this incredibly funny series. So, if you also already miss the series here are some shows you could watch next.
---
Also Read: Shows Like 'The Company You Keep' To Watch If You Like the Series
---
The Company You Keep (Hulu)
Synopsis: A night of passion leads to love between con man Charlie and undercover CIA officer Emma, who are unknowingly on a collision course professionally. While Charlie ramps up the "family business" so he can get out for good, Emma's closing in on the vengeful criminal who holds Charlie's family debts in hand – forcing them to reckon with the lies they've told so they can save themselves and their families from disastrous consequences. The series is based on the Korean Broadcasting System series entitled "My Fellow Citizens."
---
Also Read: Spy Shows Like 'The Family Man' To Watch While Waiting For Season 3
---
Synopsis: The Family Man is an edgy action-drama series, which tells the story of a middle-class man who works for a special cell of the National Investigation Agency. While he tries to protect the nation from terrorists, he also has to protect his family from the impact of his secretive, high-pressure, and low paying job.
The Catch (Hulu)
Synopsis: Alice Vaughan is LA's top private investigator who goes on a private mission for payback. No matter where it leads or the secrets she must keep along the way, Alice will stop at nothing.
---
Also Read: Spy Comedy Shows Like 'Chuck' To Watch If You Are Still Waiting For 'The Chuck Movie'
---
Chuck (HBO Max)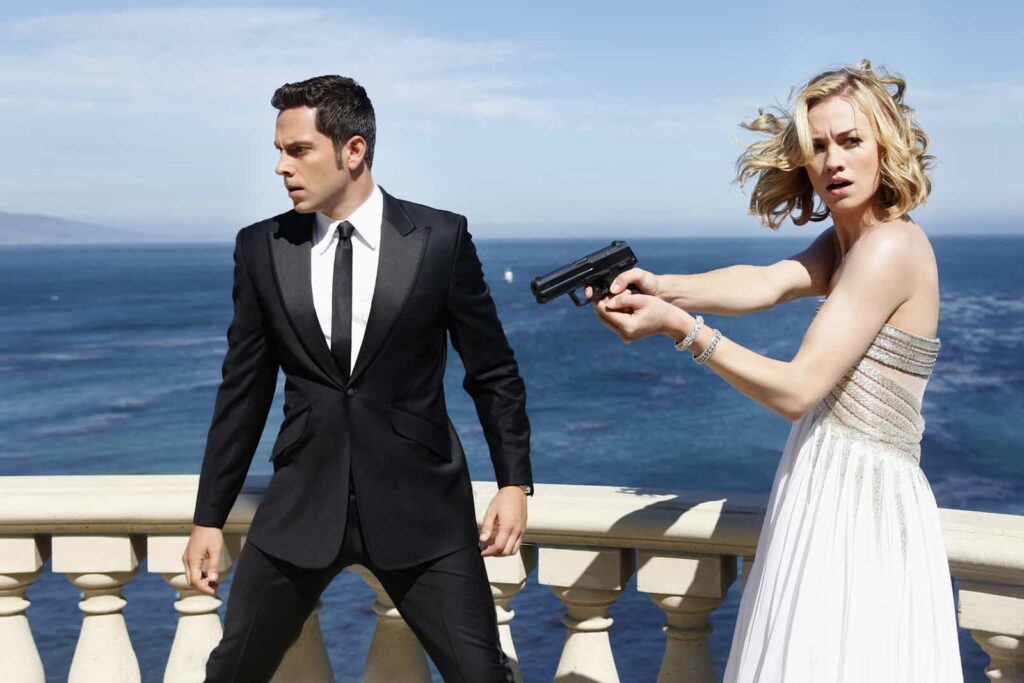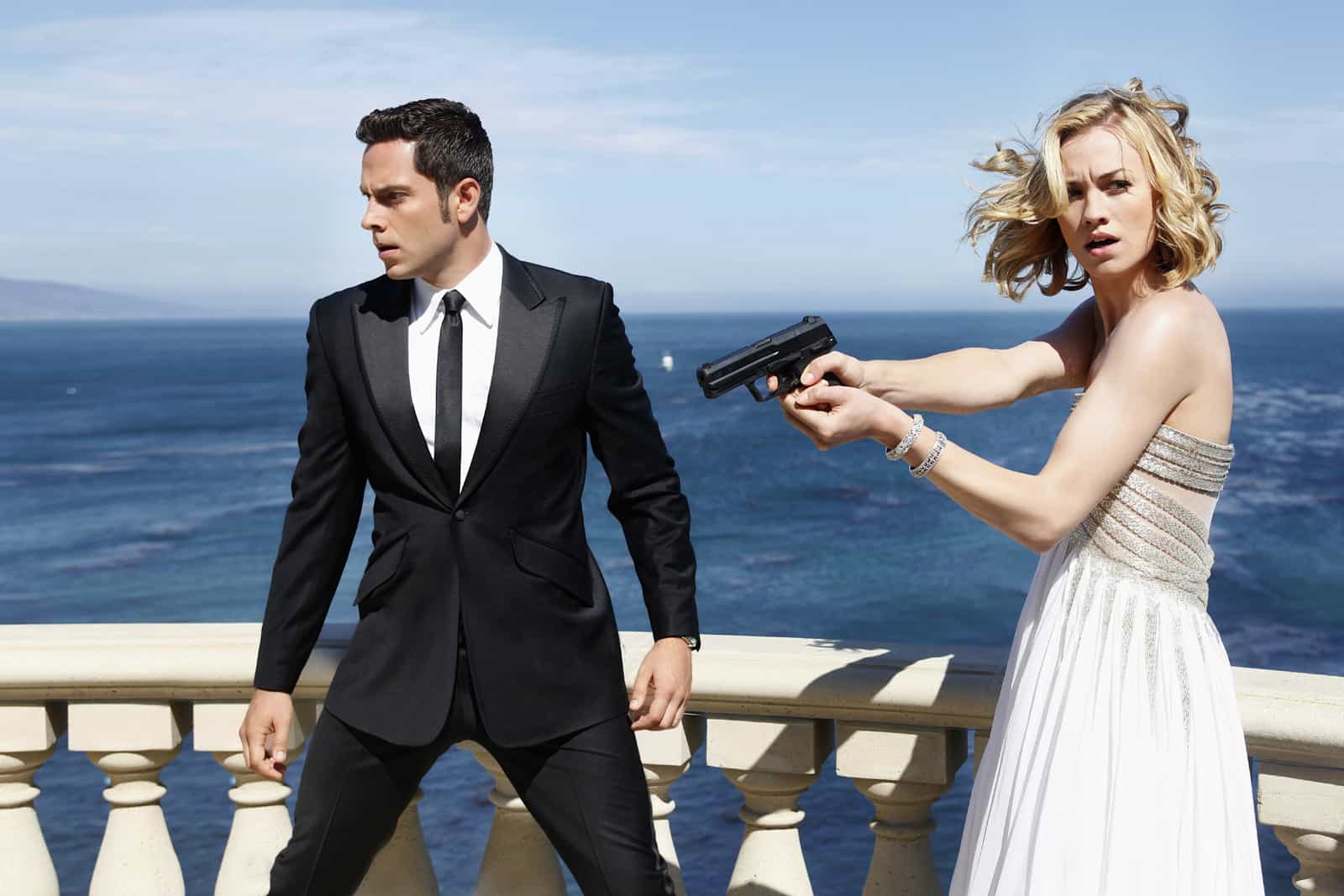 Synopsis: When Chuck Bartowski opens an e-mail subliminally encoded with government secrets, he unwittingly downloads an entire server of sensitive data into his brain. Now, the fate of the world lies in the unlikely hands of a guy who works at a Buy More Electronics store. Instead of fighting computer viruses, he must now confront assassins and international terrorists. With the government's most precious secrets in Chuck's head, Major John Casey of the National Security Agency assumes the responsibility of protecting him. His partner is the CIA's top agent — and Chuck's first date in years — Sarah Walker. They'll try to keep him safe by trading in his pocket protector for a bulletproof vest. Also starring are Joshua Gomez as Morgan Grimes, Chuck's best buddy, and Sarah Lancaster as Chuck's ever-supportive sister, Ellie.
---
Also Read: Shows Like 'Burn Notice' To Watch If You Miss the Series
---
Synopsis: Michael Westen is a trained spy who receives a "burn notice" for an unstated reason & effectively is fired. Penniless, he returns to his hometown in Miami and freelances while trying to find who burned him.
---
Also Read: Shows Like 'Patriot' To Watch If You Miss the Series
---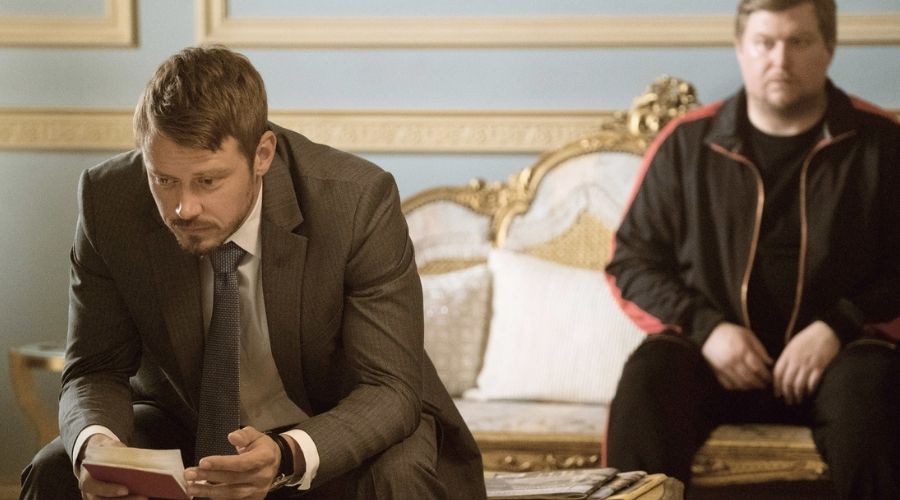 Synopsis: To prevent Iran from going nuclear, intelligence officer John Tavner must forgo all safety nets and assume a perilous "non-official cover" — that of a mid-level employee at a Midwestern industrial piping firm.
---
Also Read: Shows Like 'The Americans' To Watch If You Miss the Series
---
The Americans (Hulu)
Synopsis: The Americans is a period drama about the complex marriage of two KGB spies posing as Americans in suburban Washington D.C. during the Reagan administration. The arranged marriage of Philip (Matthew Rhys) and Elizabeth Jennings (Keri Russell) grows more passionate and genuine by the day, but as the pressures and demands of the job grow heavier, the personal toll becomes almost too exhausting to bear. Having revealed their true identities to their teenage daughter Paige (Holly Taylor), Philip and Elizabeth's ability to protect their cover and their family's safety deteriorates. After a particularly fraught mission, Philip and Elizabeth decide to end their tour and take their family home to Russia. However, a game-changing development in one of their ongoing cases forces them to abandon those plans for the sake of the motherland. Now, Paige delves deeper into the family business, even as Philip takes a step back from it. The Jennings struggle to maintain a smokescreen of normalcy, especially around their son, Henry (Keidrich Sellati), who remains blissfully ignorant of the spies in his midst. Their neighbor and Philip's best friend, FBI Agent Stan Beeman (Noah Emmerich), has also yet to discover their true identities. Although he's transferred divisions, Stan remains their greatest threat since his friend and former partner, Agent Dennis Aderholt (Brandon J. Dirden), leads the force tasked with uncovering the Soviet Illegals hiding in plain sight. With Gorbachev in power in the Soviet Union, the winds of change are sweeping through both Russia and America, creating new perils. A growing rift within the KGB draws disillusioned former officer Oleg Burov (Costa Ronin) back into the fray, and may set Philip and Elizabeth on opposing sides as the Cold War reaches its boiling point.