Charlie Cox's brilliant spy drama Treason is a never-ending thrill ride. The Netflix series follows Adam Lawrence, who was groomed by MI6 to take over the agency but when his complicated past comes to light everything is threatened from his personal life to his career. Treason has brilliant performances backed by a great script that makes everything as believable as possible. The series aired its first on Netflix recently but it only has five episodes in total if you like and already binged it here are some more shows for you to watch next.
---
Also Read: Shows Like 'A Spy Among Friends' To Watch If You Like the Series
---
A Spy Among Friends
Synopsis: A SPY AMONG FRIENDS tells the true story of Nicholas Elliott and Kim Philby — two spies and lifelong friends, one of whom was betraying the other all along.
---
Also Read: Shows Like 'Condor' To Watch If You Loved the Spy Series
---
Synopsis: Based on the novel "Six Days of the Condor" by James Grady and screenplay "Three Days of the Condor" by Lorenzo Semple Jr. and David Rayfiel, Condor follows CIA analyst (Max Irons) who stumbles onto a plan that threatens the lives of millions. Joe Turner has always been conflicted about his work for the CIA. But when something he's discovered gets his entire office killed, leaving Joe as the only survivor and forcing him to go on the run, the theoretical reservations he's harbored turn into all-too-real moral dilemmas. Under pressure, Joe will be forced to redefine who he is and what he's capable of in order to discover the truth and to stop a plot that threatens the lives of millions. Starring Max Irons, William Hurt, Leem Lubany, Angel Bonnani, Kristen Hager, with Mira Sorvino and Bob Balaban and special guest star Brendan Fraser.
Babylon Berlin (Netflix)
Synopsis: Set in 1929, Babylon Berlin follows the city in the grip of radical change through the eyes of police inspector Gereon Rath. Together with stenotypist Charlotte Ritter and his partner Bruno Wolter, Rath is confronted with a tangled web of corruption, forcing him to choose between loyalty and uncovering the truth.
Synopsis: In the bleak days of the Cold War, espionage veteran George Smiley is forced out of semi-retirement to uncover a Soviet Agent within MI6's echelons.
---
Also Read: Spy Shows Like 'The Family Man' To Watch While Waiting For Season 3
---
Synopsis: The Family Man is an edgy action-drama series, which tells the story of a middle-class man who works for a special cell of the National Investigation Agency. While he tries to protect the nation from terrorists, he also has to protect his family from the impact of his secretive, high-pressure, and low paying job.
Synopsis: Berlin Station is a contemporary spy series that follows Daniel Miller (Richard Armitage), an undercover agent who has just arrived at the CIA station in Berlin, Germany. Miller has a clandestine mission: to determine the identity of a now-famous whistleblower masquerading as "Thomas Shaw." Guided by jaded veteran Hector DeJean (Rhys Ifans) Daniel learns to contend with the rough-and-tumble world of the field officer – agent-running, deception, danger and moral compromises. As he dives deeper into the German capital's hall of mirrors and uncovers the threads of a conspiracy that leads back to Washington, Daniel wonders: Can anyone ever be the same after a posting to Berlin?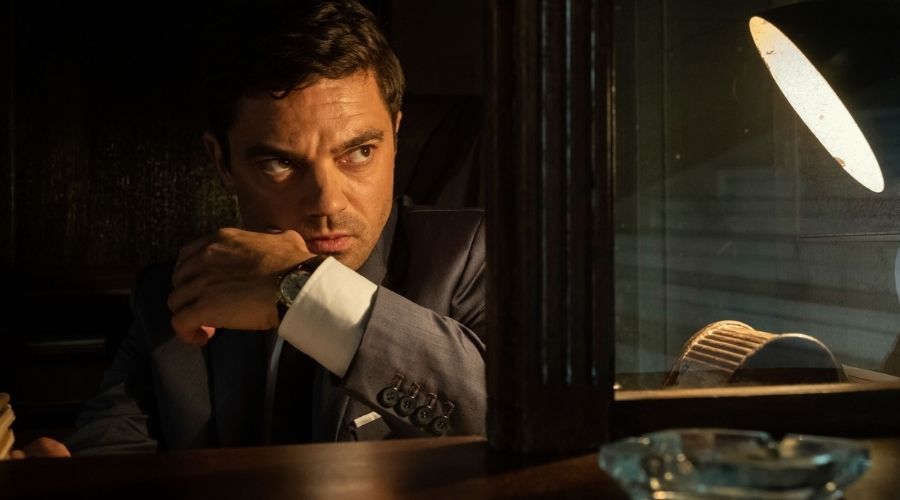 Synopsis: Berlin, 1961. Four occupying powers control the fate of the city, marked by fear of an escalation that could mean the Third World War. The city teems with spies, traitors and double agents of the KGB, SDECE, CIA and MI6. There is no wall yet. The transition between East and West is still possible. In the tense situation, the British spy FIELDING SCOTT must find the traitor in his ranks. An explosive mission because of the tense situation in the city that has become the supposedly most dangerous place in the world.
---
Also Read: Shows Like 'The Game' To Watch For More Spy Drama
---
Synopsis: A stylish, edgy spy thriller set in the Cold War, where enemies and allies can't always be separated, and espionage means getting your hands dirty. When a defecting KGB officer reveals the existence of a devastating Soviet plot, codenamed Operation Glass, the charismatic but paranoid head of MI5, known simply as Daddy, assembles a secret committee of intelligence officers to investigate.