The Woman in the Wall psychological crime thriller series created by Joe Murtagh. The BBC One series follows the story of Lorna, who wakes up to find a dead body in her house. She has a sleepwalking problem that stretches back to her days spent in Ireland's controversial Magdalene Laundries. The Woman is a dark drama with many twists and it stars Ruth Wilson and Daryl McCormack in the lead role. So, if you love the series here are some similar shows you could watch next.
Synopsis: The Sinner follows a young mother (Jessica Biel) who, when on a day trip with her husband (Christopher Abbott) and son, commits a startling act of violence and, to her horror, has no idea why. The event launches an inverted and utterly surprising crime thriller whose driving force is not the "who" or the "what"—but the "why." When an investigator (Bill Pullman) finds himself obsessed with uncovering the woman's buried motive, together they travel a harrowing journey into the depths of her psyche and the violent secrets hidden in her past.
Synopsis: Kate Winslet stars in this limited series as a small-town Pennsylvania detective who investigates a local murder as her own life crumbles around her. Also with Julianne Nicholson, Jean Smart, Angourie Rice, Evan Peters, Cailee Spaeny, David Denman, John Douglas Thompson, Patrick Murney, Ben Miles, James McArdle, Sosie Bacon, Joe Tippett and Neal Huff.
Synopsis: For Camille Preaker, it's a dark path down memory lane. Based on the bestselling novel by Gillian Flynn ("Gone Girl") and directed by Emmy(R) winner Jean-Marc Vallee (HBO's "Big Little Lies"), this thrilling limited series stars five-time Oscar(R) nominee Amy Adams as a city journalist with a history of psychiatric issues who returns to her rural hometown to cover the apparent murders of two preteen girls. Trying to put together a psychological puzzle from her past, Camille finds herself clashing with her overbearing mother, Adora (Patricia Clarkson), falling back into a dangerous series of self-destructive habits, and identifying with the young murder victims a bit too closely. The supporting cast includes Chris Messina, Eliza Scanlen, Elizabeth Perkins, Matt Craven and Miguel Sandoval.
Synopsis: The gruesome murder of an 11-year-old boy in the Georgia woods leads a local detective into a disturbing search for the truth in Season 1 of this drama series based on Stephen King's bestselling novel. When an insidious supernatural force edges its way into the case, it leads a seasoned cop (Ben Mendelsohn) and an unorthodox investigator (Cynthia Erivo) to question everything they believe in. The stellar supporting cast includes Bill Camp, Mare Winningham, Paddy Considine, Julianne Nicholson, Yul Vazquez, Jeremy Bobb, Marc Menchaca and Jason Bateman.
Synopsis: Based on the Danish series Forbrydelsen, THE KILLING follows various murder investigations led by homicide detectives "Sarah Linden" (Mireille Enos) and "Stephen Holder" (Joel Kinnaman). Seasons one and two chronicled the "Rosie Larsen case," with Linden and Holder investigating the murder of a teenage girl. Picking up one year after the close of that investigation, season three followed the detectives on their search for a runaway girl, leading them to discover a gruesome string of murders that connected to a previous investigation by Linden.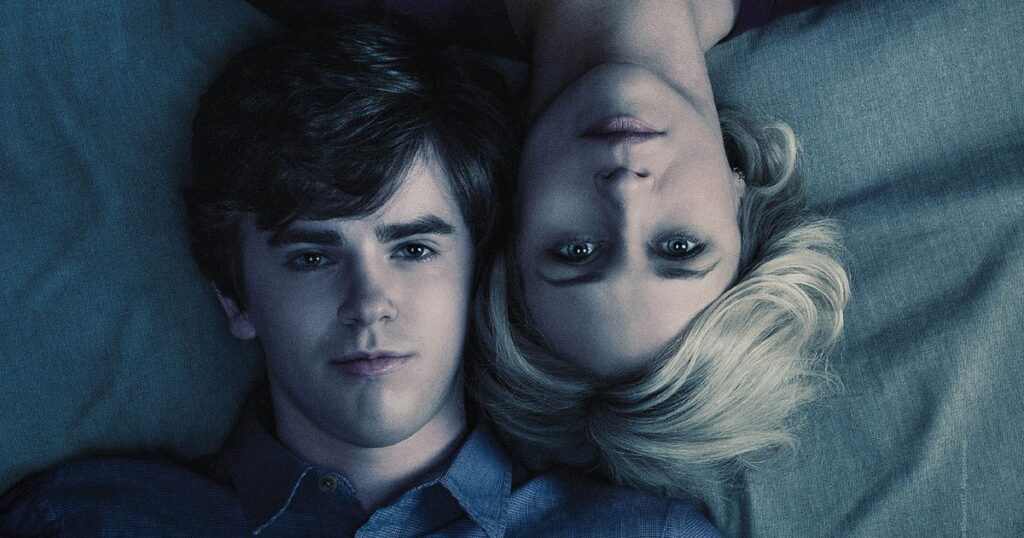 Synopsis: From Executive Producers Carlton Cuse (Lost) and Kerry Ehrin (Friday Night Lights and Parenthood), Bates Motel delves into the sadistic and twisted relationship between serial killer-to-be, Norman Bates, and his mother Norma. A prelude to the classic horror film Psycho, the series takes a contemporary glimpse into Norman's formative years and reveals how he became one of the most infamous murderers of all time.
Synopsis: A powerful and haunting story from Oscar winning writer/director Jane Campion starring Elisabeth Moss, David Wenham, Peter Mullan and Holly Hunter. Set against one of the most amazing and untouched landscapes left on the planet, Top of the Lake is a powerful story about our search for happiness where the dream of paradise attracts its dark twin, the fall.
The Fall (Prime Video, Peacock, Pluto TV & Tubi)
Synopsis: Gillian Anderson brings the intelligence and depth of character to her portrayal of Stella Gibson, a successful, highly driven homicide detective. Jamie Dornan stars as Paul Spector, the ruthless serial predator she seeks. This a hunt that will challenge the investigative skills of Gibson and her team before Spector succeeds in killing his next victim.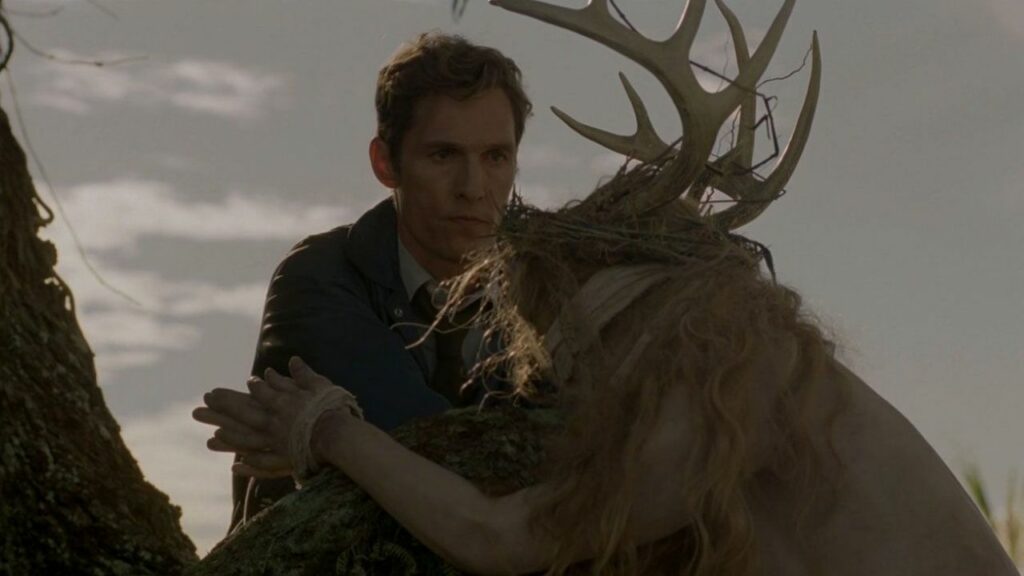 Synopsis: Touch darkness and darkness touches you. From creator/executive producer Nic Pizzolato comes this searing crime drama series that follows troubled cops and the intense investigations that drive them to the edge. Each season features a star-studded new cast involved in cases that will have you on the edge of your seat. In Season 1, it was Matthew McConaughey and Woody Harrelson as two polar opposite cops on the hunt for a serial killer in Louisiana. In Season 2, a bizarre murder case brings together three law-enforcement officers (Colin Farrell, Rachel McAdams, Taylor Kitsch) and a career criminal (Vince Vaughn). Season 3 of the hit series stars Mahershala Ali as a retired detective who has been tormented for 35 years by a case involving the disappearance of a 12-year-old boy and his 10-year-old sister.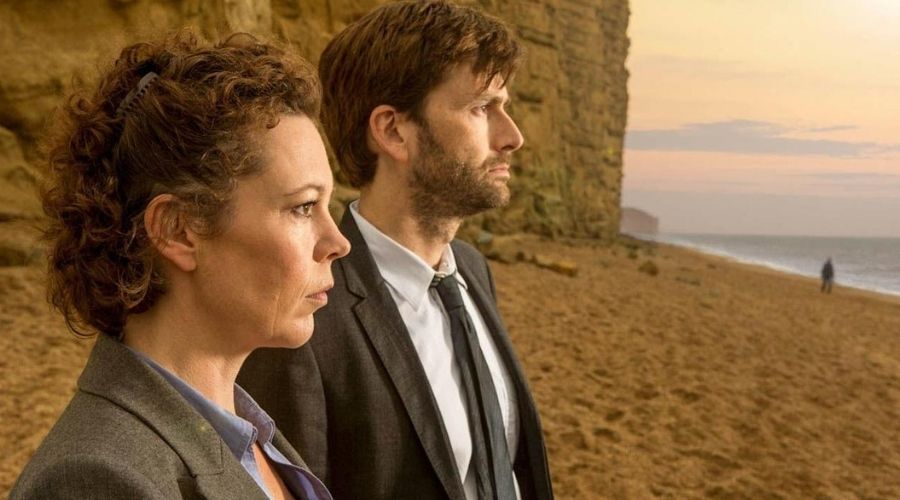 Synopsis: Critically acclaimed, BAFTA award-winning drama Broadchurch explores what happens to a small community when it suddenly becomes the focus of a police investigation, following the tragic and mysterious death of an eleven year- old boy. Police officers DI Alec Hardy (David Tennant) and DS Ellie Miller (Olivia Colman) were called in to investigate the case, and found that the killer was closer to home than they could ever have imagined.