The Wire is one of the earliest peak TV series with its gritty dramatic depictions of the people's relationship with the justice system. The series is set in Baltimore and every new season focused on a different aspect of the city and its interactions with the justice system. It includes the illegal drug trade, schools, and the media. While the series was a critical darling throughout its five-season run and it also was loved by millions of people with a big devoted fan following who still remember and love the series even now after its last episode was aired almost 14 years ago. So, if you also miss the HBO series here are some shows you could watch if you miss The Wire.
Show Me A Hero (HBO Max)
Synopsis: Six-part HBO miniseries from creator David Simon and director Paul Haggis based on a true story about the young mayor (Oscar Isaac) of Yonkers, NY who finds himself engulfed in a racially divided maelstrom that threatens the city's future. Co-starring Catherine Keener, Alfred Molina, Bob Balaban, Peter Riegert, LaTanya Richardson-Jackson, Carla Quevedo, Jon Bernthal, and more.
---
Also Read: Shows Like 'Ozark' To Watch If You Already Miss the Series
---
Ozark (Netflix)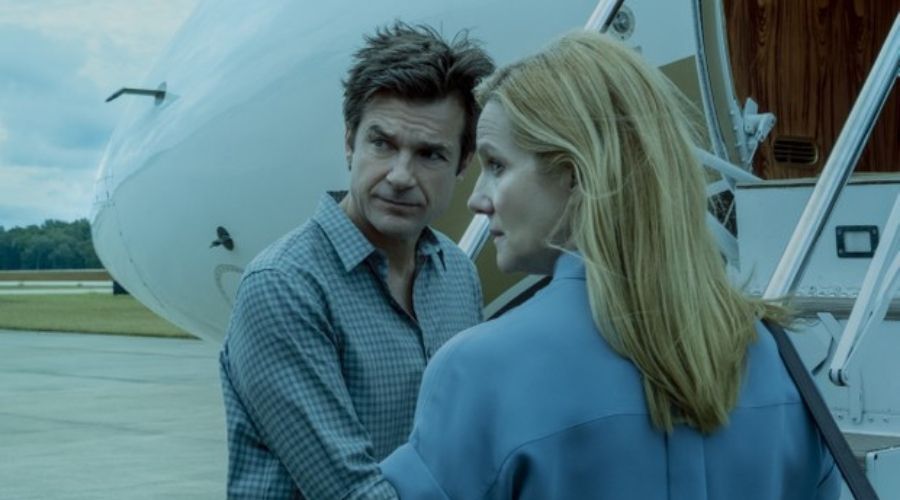 Synopsis: Ozark is a thrilling drama set in the present-day and follows the Byrde family's journey from their normal, suburban Chicago life to their dangerous criminal enterprise in the Ozarks, Missouri. The series explores capitalism, family dynamics, and survival through the eyes of (anything but) ordinary Americans.
---
Also Read: Shows Like 'Boardwalk Empire' To Watch If You Miss the Series
---
Boardwalk Empire (HBO Max)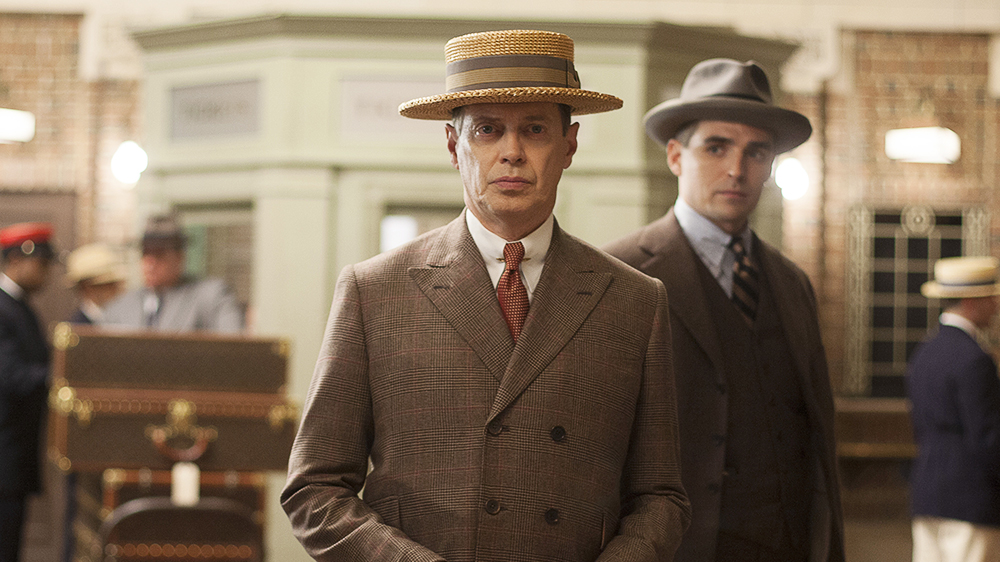 Synopsis: Atlantic City, 1920. When alcohol was outlawed, outlaws became kings. This epic drama series follows the birth and rise of organized crime in 'the world's playground' at the dawn of Prohibition. Steve Buscemi heads up the cast as Enoch 'Nucky' Thompson, the city's undisputed czar who is equal parts politician and gangster. With illegal alcohol opening up lucrative opportunities, Atlantic City becomes a major hub of bootlegging activity as Nucky and his inner circle preside over notorious backroom politics, vicious power struggles, a constant onslaught by the Feds, and Nucky's own insatiable appetite for women, profits and power.
Oz (HBO Max)
Synopsis: Welcome to Emerald City, an experimental unit of the Oswald Maximum Security Prison or OZ. Em City is about prisoner rehabilitation over public retribution. No matter how hardened a criminal or killer, whether you're in for a few years or for life, you have a role to play. Once inside, choose your friends carefully. Stay on everybody's good side…if you can find one.
The Night Of (HBO Max)
Synopsis: A probing contemporary look at crime, the presumption of guilt and the urban prison system, The Night Of delves into the intricacies of a complex New York City murder case with compelling cultural and political overtones. Played out over the course of eight riveting hours, The Night Of offers viewers an invigorating new take on the crime-drama genre, exploring the vagaries of a single murder case through multiple,contentious points of view. Starring John Turturro as an embattled defense attorney and Riz Ahmed as his young Pakistani-American client, the story centers around the brutal murder of a young woman on Manhattan's Upper West Side, examining the initial police investigation, arrest, and imprisonment of the prime suspect – a likeable, unassuming college student who finds himself and his family thrown into the pit of NYC's criminal, legal, penal and judicial system. Meanwhile, his lawyer, an inveterate "precinct trawler" who lucks into the biggest case of his life, becomes entangled in a web of complicated legal maneuverings by detectives and rival attorneys that undermine his ability to try the case. Written by Steven Zaillian (Oscar®-winning writer of Schindler's List) and Richard Price (The Wire, Oscar®-nominated for the adapted screenplay of The Color of Money), The Night Of takes an unvarnished look at both the multifaceted NYC criminal- justice system and the feral purgatory of Rikers Island, where the accused await trial for felony crimes.
---
Also Read: Best Shows Like 'Mindhunter' To Watch If You Miss the Series
---
Mindhunter (Netflix)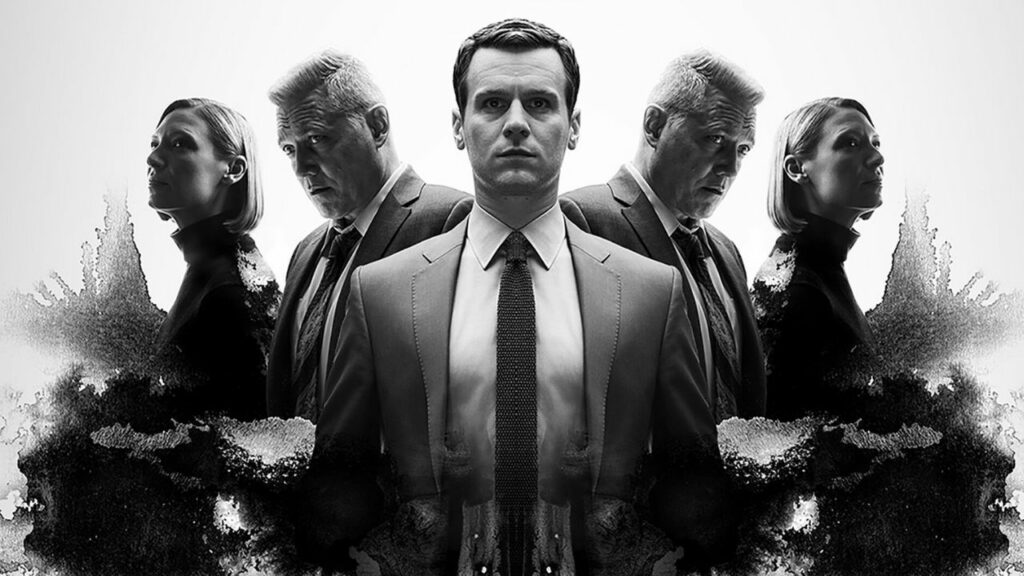 Synopsis: In the late 1970s two FBI agents expand criminal science by delving into the psychology of murder and getting uneasily close to all-too-real monsters. Mindhunter features Jonathan Groff (Looking), Holt McCallanay (Sully), Anna Torv (Fringe) and Hannah Gross (Unless). The series is directed by David Fincher (Gone Girl, The Social Network, Zodiac), Asif Kapadia (Amy, Senna), Tobias Lindholm (A War, A Hijacking) and Andrew Douglas (The Amityville Horror, U Want Me 2 Kill Him?). Fincher, Joshua Donen (Gone Girl, The Quick and the Dead) Charlize Theron (Girlboss, Hatfields & McCoys) and Cean Chaffin (Gone Girl, Fight Club) are Executive Producers.
---
Also Read: Shows Like 'Narcos' To Watch If You Miss the Series
---
Narcos (Netflix)
Synopsis: Narcos is an inside look into the world of international drug trafficking and the rise and fall of the world's most dangerous criminals who would stop at nothing to attain the ultimate goal – power. The series offers viewers a window into both sides of what ultimately became the world's most lucrative business – the import and export of illegal drugs. From the battles between the DEA, local law enforcement, the military and the most righteous of government officials, to the greed driven, even deadlier battles between the multiple cartel factions themselves – riddled with corruption from all sides – the rise of the drug war and major role the U.S. plays in it, being the largest consumer in the world, unfolds before us.
---
Also Read: Shows Like 'Sharp Objects' To Watch If You Miss the Series
---
Sharp Objects (HBO Max)
Synopsis: For Camille Preaker, it's a dark path down memory lane. Based on the bestselling novel by Gillian Flynn ("Gone Girl") and directed by Emmy(R) winner Jean-Marc Vallee (HBO's "Big Little Lies"), this thrilling limited series stars five-time Oscar(R) nominee Amy Adams as a city journalist with a history of psychiatric issues who returns to her rural hometown to cover the apparent murders of two preteen girls. Trying to put together a psychological puzzle from her past, Camille finds herself clashing with her overbearing mother, Adora (Patricia Clarkson), falling back into a dangerous series of self-destructive habits, and identifying with the young murder victims a bit too closely. The supporting cast includes Chris Messina, Eliza Scanlen, Elizabeth Perkins, Matt Craven and Miguel Sandoval.'
---
Also Read: Shows Like 'True Detective' To Watch If You Miss The Series
---
True Detective (HBO Max)
Synopsis: Touch darkness and darkness touches you. From creator/executive producer Nic Pizzolato comes this searing crime drama series that follows troubled cops and the intense investigations that drive them to the edge. Each season features a star-studded new cast involved in cases that will have you on the edge of your seat. In Season 1, it was Matthew McConaughey and Woody Harrelson as two polar opposite cops on the hunt for a serial killer in Louisiana. In Season 2, a bizarre murder case brings together three law-enforcement officers (Colin Farrell, Rachel McAdams, Taylor Kitsch) and a career criminal (Vince Vaughn). Season 3 of the hit series stars Mahershala Ali as a retired detective who has been tormented for 35 years by a case involving the disappearance of a 12-year-old boy and his 10-year-old sister.
---
Also Read: Shows Like 'The Sopranos' To Watch If You Miss the Series
---
The Sopranos (HBO Max)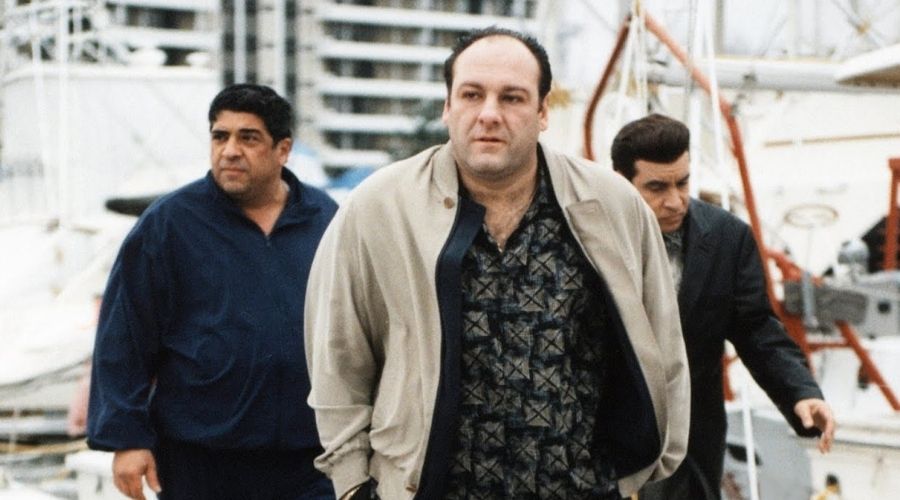 Synopsis: James Gandolfini stars in this acclaimed series as Tony Soprano, a husband and mob boss whose professional and private strains often land him in the office of his therapist. The ensemble cast includes Lorraine Bracco as his doctor, Edie Falco as his long-suffering wife, Michael Imperioli as his hot-headed nephew and Dominic Chianese as his uncle.