The Wilds is a survival drama mystery series and it follows a group of girls from different backgrounds who get stranded on a mysterious island after a suspicious plane crash. As the girls try to survive on the island while also looking for ways to escape so that they can get back to their homes. But the stress of being lost in the middle of nowhere gets to them which leads to conflict in the group but as they get to know each other better they try to understand each other's point of view. But what none of them know is that they are secretly being monitored as a part of some sick social experiment. The Prime Video series debuted on the streaming service in 2020 and the second season of the series recently premiered but sadly we won't be able to get the third season as Prime Video has canceled the series. So, if you are already missing The Wilds, here are some shows you could watch to pass the time.
---
Also Read: Shows Like 'Yellowjackets' To Watch While Waiting For Season 2
---
Yellowjackets (Paramount+ & Showtime)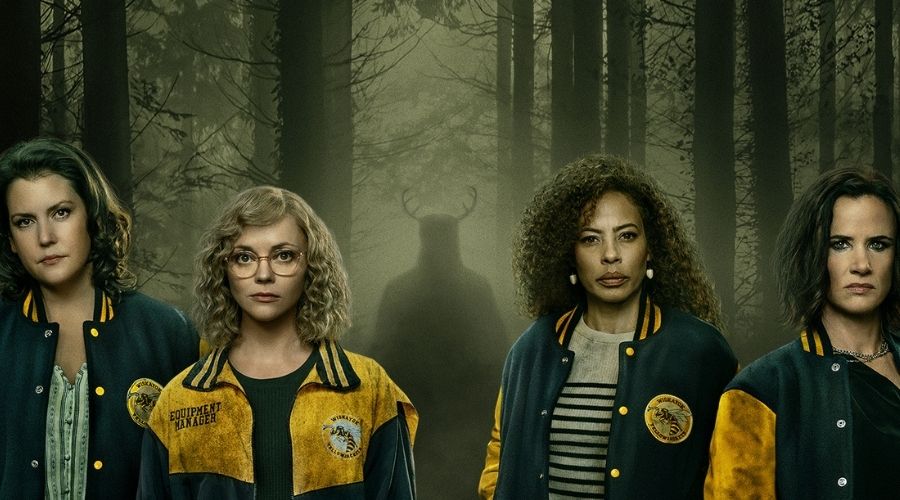 Synopsis: Part survival epic, part psychological horror and part coming-of-age drama, this is the story of a team of wildly talented high school girls' soccer players who survive a plane crash deep in the remote northern wilderness. The series chronicles their descent from a complicated but thriving team to savage clans, while also tracking the lives they've attempted to piece back together 25 years later. What began in the wilderness is far from over. Starring Melanie Lynskey, Tawny Cypress, with Christina Ricci and Juliette Lewis.
---
Also Read: Shows Like 'The Society' To Watch If You Miss the Series
---
The Society (Netflix)
Synopsis: The Society follows a group of teenagers who are mysteriously transported to a facsimile of their wealthy New England town, left without any trace of their parents. As they struggle to figure out what has happened to them and how to get home, they must establish order and form alliances if they want to survive. The series is a modern take on Lord of the Flies.
---
Also Read: Shows Like 'Lost' To Watch If You Miss the Series
---
Synopsis: Lost explores the destiny of the passengers of Oceanic Flight 815 who crashed on an island. The survivors not only have to rely on each other, but also cope with the secrets the mysterious island holds. Some become friends, others enemies and some stories remain to be told. There's much more than meets the eye, as it becomes apparent that everyone is somehow connected and that everyone has a purpose.
Dare Me (Netflix)
Synopsis: Dare Me is an unflinching exploration of volatile female friendships, jealousy, loyalty and the dynamics of power in a small Midwestern town. Peering behind the all-American façade, the series dives into the cutthroat world of competitive high school cheerleading, following the fraught relationship between two best friends after a new coach arrives to bring their team to prominence. Part coming-of-age story, part small-town drama, part murder mystery, Dare Me exposes the physical and psychological extremes that some young women are willing to endure in order to get ahead.
---
Also Read: Post-Apocalyptic Shows Like 'The 100' You Should Watch
---
The 100 (Netflix)
Synopsis: It's been nearly 100 years since Earth was devastated by a nuclear apocalypse, with the only survivors being the 400 inhabitants of 12 international space stations that were in orbit at the time. Three generations later, the survivors number 4,000 — and resources are running out on their dying "Ark" (the 12 stations now linked together and repurposed to keep the survivors alive). Draconian measures including capital punishment and population control are the order of the day, as the leaders of the Ark take ruthless steps to ensure their future — including secretly exiling a group of 100 juvenile prisoners to the Earth's surface to test whether it's habitable. No one has set foot on the planet in nearly a century — until now. For the 100 on Earth, the alien planet they've never known is a mysterious realm that can be magical one moment and lethal the next.
One of Us is Lying (Peacock)
Synopsis: Based on Karen M. McManus's #1 New York Times best-selling novel, One of Us Is Lying is the story of what happens when five high schoolers walk into detention and only four make it out alive. Everyone is a suspect, and everyone has something to hide.
---
Also Read: Thriller Shows Like 'Squid Game' on Netflix
---
Squid Game (Netflix)
Synopsis: A mysterious invitation to join the game is sent to people at risk who are in dire need of money. 456 participants from all walks of life are locked into a secret location where they play games in order to win 45.6 billion won. Every game is a Korean traditional children's game such as Red Light, Green Light, but the consequence of losing is death. Who will be the winner, and what is the purpose behind this game?
The A-List (Netflix)
Synopsis: Romance, rivalry and radical mystery collide as a group of teens attend a remote island sleepaway camp in this suspenseful, supernatural drama.
Synopsis: In the forgotten town of Carp, Texas, Panic is the only way out. Every summer the graduating seniors risk their lives competing in a series of challenges for the chance to win life-changing money. After the death of two players the stakes – and danger—have never been higher. This summer twenty-three players will enter the game. All of them will be changed. Only one will win. Let the games begin.
---
Also Read: Thriller Shows Like 'Alice in Borderland' To Watch If You Miss the Series
---
Alice in Borderland (Netflix)
Synopsis: Arisu—a listless, jobless and video-game-obsessed young man—suddenly finds himself in a strange, emptied-out version of Tokyo in which he and his friends must compete in dangerous games in order to survive. In this strange world, Arisu meets Usagi, a young woman who's navigating the games alone. Together, they set out to unravel one mystery after another as they risk their lives and confront what it means to live. Alice in Borderland is based on a survival and thriller manga (originally published in Weekly Shonen Sunday S / Weekly Shonen Sunday) by HARO ASO, directed by Shinsuke Sato and co-starring Kento Yamazaki (Kingdom, The Disastrous Life of Saiki K) and Tao Tsuchiya (Library Wars: BOOK OF MEMORIES, Mare).