Netflix's latest Ryan Murphy series The Watcher has just hit the streaming service and is currently ranked No. 1 on the most-watched list. The Watcher took the no. 1 place from Dahmer – Monster: The Jeffrey Dahmer Story, which was also created by Murphy. The Watcher is based on a true story about a family, who move into their dream home but the happiness doesn't last for long as they get threatened by terrifying letters from a stalker who calls himself 'The Watcher.' The Netflix series stars Bonny Cannavale and Naomi Watts in the lead role and it is co-created by Ryan Murphy and Ian Brennan. So, if you liked the series here are some more shows like The Watcher you could watch after binging it.
---
Also Read: Shows Like 'Dahmer Monster' To Watch If You Liked the Netflix Series
---
Dahmer – Monster: The Jeffrey Dahmer Story
Synopsis: Between 1978 and 1991, Jeffrey Dahmer gruesomely took the lives of seventeen innocent victims. DAHMER – Monster: The Jeffrey Dahmer Story is a series that exposes these unconscionable crimes, centered around the underserved victims and their communities impacted by the systemic racism and institutional failures of the police that allowed one of America's most notorious serial killers to continue his murderous spree in plain sight for over a decade.
A Friend of the Family
Synopsis: A Friend of the Family is based on the harrowing true story of the Broberg family, whose daughter Jan was kidnapped multiple times over a period of years by a charismatic, obsessed family "friend." The Brobergs — devoted to their faith, family, and community — were utterly unprepared for the sophisticated tactics their neighbor used to exploit their vulnerabilities, drive them apart, and turn their daughter against them. This is the story of how their lives were permanently altered — and how they survived.
The Patient
Synopsis: The Patient is a psychological thriller from the minds of Joel Fields and Joe Weisberg (The Americans) about a therapist, "Alan Strauss" (Steve Carell), who's held prisoner by a patient, "Sam Fortner" (Domhnall Gleeson), who reveals himself to be a serial killer. Sam has an unusual therapeutic demand for Alan: curb his homicidal urges. In order to survive, Alan must unwind Sam's disturbed mind and stop him from killing again… but Sam refuses to address critical topics, like his mother "Candace" (Linda Emond). Alone in captivity, Alan excavates his own past through memories of his old therapist, "Charlie" (David Alan Grier), and grapples with waves of his own repressed troubles – the recent death of his wife, "Beth" (Laura Niemi), and the painful estrangement from his religious son, "Ezra" (Andrew Leeds). Over the course of his imprisonment, Alan uncovers not only how deep Sam's compulsion runs, but also how much work he has to do to repair the rift in his own family. With time running out, Alan fights desperately to stop Sam before Alan becomes complicit in Sam's murders or worse – becomes a target himself.
---
Also Read: Shows Like 'Under the Banner of Heaven' To Watch If You Loved the Series
---
Under the Banner of Heaven
Synopsis: FX's Under the Banner of Heaven, the original limited series inspired by the true crime bestseller by Jon Krakauer, follows the events that led to the 1984 murder of Brenda Wright Lafferty (Daisy Edgar-Jones) and her baby daughter in a suburb in the Salt Lake Valley, Utah. As Detective Jeb Pyre (Andrew Garfield) investigates events which transpired within the Lafferty family, he uncovers buried truths about the origins of the LDS religion and the violent consequences of unyielding faith. What Pyre, a devout Mormon, unearths leads him to question his own faith.
The Thing About Pam
Synopsis: NBC's "The Thing About Pam" is based on the 2011 murder of Betsy Faria that resulted in her husband Russ' conviction, although he insisted he didn't kill her. He was later exonerated. This brutal crime set off a chain of events that would expose a diabolical scheme deeply involving Pam Hupp. A thorough examination of the scheme was featured on several episodes of "Dateline NBC," becoming one of the most popular topics to ever air on the hit franchise. It also became the subject of a popular 2019 podcast, "The Thing About Pam," which remains one of the most downloaded podcasts on Apple Podcasts.
Echoes
Synopsis: Echoes is a mystery thriller about two identical twins, Leni and Gina, who share a dangerous secret. Since they were children, Leni and Gina have secretly swapped lives, culminating in a double life as adults: they share two homes, two husbands, and a child but everything in their perfectly choreographed world is thrown into disarray when one of the sisters goes missing.
---
Also Read: Shows Like Netflix's 'You' to Watch Before Season 4 Comes Out
---
You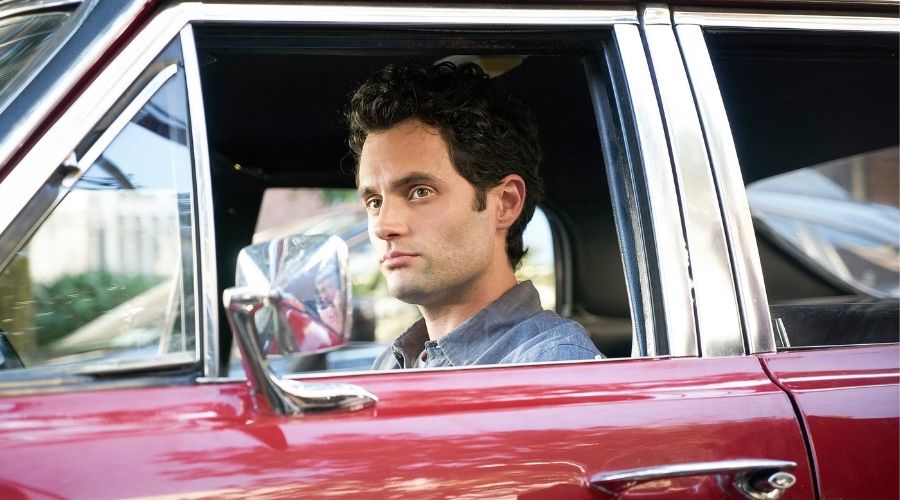 Synopsis: From executive producer/writers Greg Berlanti and Sera Gamble, and based on Caroline Kepnes' best-selling novel of the same name, YOU is a 21st century love story about an obsessive, yet brilliant twentysomething who uses the hyper connectivity of today's technology to make the woman of his dreams fall in love with him. "What would you do for love?" When a brilliant bookstore manager crosses paths with an aspiring writer, his answer becomes clear: anything. Using the Internet and social media as his tools to gather the most intimate of details and get close to her, a charming and awkward crush quickly becomes obsession as he quietly and strategically removes every obstacle — and person — in his way.
Candy
Synopsis: Candy Montgomery is a 1980 housewife and mother who did everything right—good husband, two kids, nice house, even the careful planning and execution of transgressions—but when the pressure of conformity builds within her, her actions scream for just a bit of freedom. With deadly results. The series stars Jessica Biel, Timothy Simons, Melanie Lynskey, Pablo Schreiber, and Raúl Esparza.
Safe
Synopsis: Tom's wife died a year ago and he's bringing up his two daughters, living in a beautiful gated community, with close friends nearby and a new relationship starting. But when his eldest daughter disappears in mysterious circumstances he realises that in fact he knows nothing about the people closest to him – dark secrets about the people he loves and the place where he lives. Partners, children, lovers, parents, and friends – does anyone really know the people they love? And how well do people know Tom? As the story opens, Tom, a paediatric surgeon and single father to two teenage daughters, is still reeling from the death of his beloved wife. Now he's in over his head trying to juggle his new life – raising two daughters and dealing with his grief over Rachel's death. Because, as we come to understand, the guilt Tom feels is rooted in moral complexity – a mystery from the night of his wife's death that will be revealed. Ultimately, we will learn the truth about how Tom's wife died. We will learn the reason for Tom's guilt from that night. We will learn that Jenny has a secret from that night – something that set her down a dark path of discovery that now threatens to blow families and a community apart. In the final reckoning there will be redemption.
---
Also Read: Shows Like 'The Staircase' To Watch If You Miss the HBO Series
---
The Staircase
Synopsis: Inspired by a true story, The Staircase follows writer and war veteran Michael Peterson after the suspicious death of his wife Kathleen. On December 9, 2001, Michael makes a frantic 911 call reporting Kathleen has fallen down the stairs of their Durham, NC home. But when the district attorney brings murder charges, members of Michael's blended family must choose whose side they're on and which version of events to believe. As the case becomes engulfed in a media circus, a French documentary film crew arrives to meticulously chronicle its many twists and turns. Intertwining multiple perspectives and timelines, this gripping limited series explores the elusive nature of truth, while serving as an intimate portrait of a family's grief.