The Walking Dead: Daryl Dixon is the latest spin-off of the hit series The Walking Dead and it was created by David Zabel. The AMC series is based on The Walking Dead character of the same name and it follows Daryl Dixon as he leaves The Commonwealth and washes ashore in France where he gets mixed up with a religious movement and ends up taking on a huge responsibility. Norman Reedus returns to play the iconic character and Melissa McBride, Clémence Poésy, Adam Nagaitis, Laika Blanc Francard, and Louis Puech Scigliuzzi star in supporting roles. So, if you loved The Walking Dead: Daryl Dixon here are some similar shows you could watch next.
The Walking Dead (Netflix, Rent on Prime Video & Pluto TV)
Synopsis: The AMC Original Drama Series The Walking Dead, the worldwide phenomenon and television's most-watched drama, tells the story of the months and years that follow after a zombie apocalypse. It follows a group of survivors, led by former police officer Rick Grimes (Andrew Lincoln, Love Actually), who travel in search of a safe and secure home. Over time, the characters are changed by the constant exposure to death and some grow willing to do anything to survive.
The Walking Dead: Dead City (AMC+ & Prime Video Add-On)
Synopsis: Maggie and Negan travel into a post-apocalyptic Manhattan long ago cut off from the mainland. The crumbling city is filled with the dead and denizens who have made New York City their own world full of anarchy, danger, beauty, and terror.
Synopsis: The Last of Us takes place 20 years after modern civilization has been destroyed. In this action-adventure series, Joel (Pedro Pascal), a hardened survivor, is hired to smuggle Ellie (Bella Ramsey), a 14-year-old girl, out of an oppressive quarantine zone. What starts as a small job soon becomes a brutal and heartbreaking journey as they traverse the U.S. and depend on each other for survival.
Synopsis: This enthralling drama series focuses on a suburban town of people whose preconceptions are shattered in the wake of a global event dubbed The Departure, during which, as in the rapture described in the bible, some humans were taken and others left behind. Three years after the fateful October day when 140 million people — two percent of the world's population — disappeared without a trace, the denizens of the town of Mapleton struggle to comprehend and cope. Seen primarily through the eyes of beleaguered police chief Kevin Garvey, the series shows how ordinary folks react to inexplicable events that can unite or divide families and communities, revealing how the strain of an unprecedented calamity can turn people's faith into cynicism, paranoia, madness or cultlike fanaticism. Created by Damon Lindelof, Emmy Award winner for Lost, and acclaimed novelist Tom Perrotta.
Synopsis: The show follows the journey of a time traveler, Cole, from the post-apocalyptic future. Using a dangerous and untested method of time travel, Cole arrives in the present day on a mission to locate and eradicate the source of a deadly plague that will eventually decimate 93.6% of the human race.
Synopsis: Ten years ago "The Great Crumble" wreaked havoc on the world and led to the mysterious emergence of hybrids — babies born part human, part animal. Unsure if hybrids are the cause or result of the virus, many humans fear and hunt them. After a decade of living safely in his secluded forest home, a sheltered hybrid deer-boy named Gus (Christian Convery) unexpectedly befriends a wandering loner named Jepperd (Nonso Anozie). Together they set out on an extraordinary adventure across what's left of America in search of answers— about Gus' origins, Jepperd's past, and the true meaning of home. But their story is full of unexpected allies and enemies, and Gus quickly learns the lush, dangerous world outside the forest is more complex than he ever could have imagined. Based on the DC comic book series by Jeff Lemire, SWEET TOOTH is executive produced by Jim Mickle, Beth Schwartz, Robert Downey, Jr., Susan Downey, Amanda Burrell, and Linda Moran.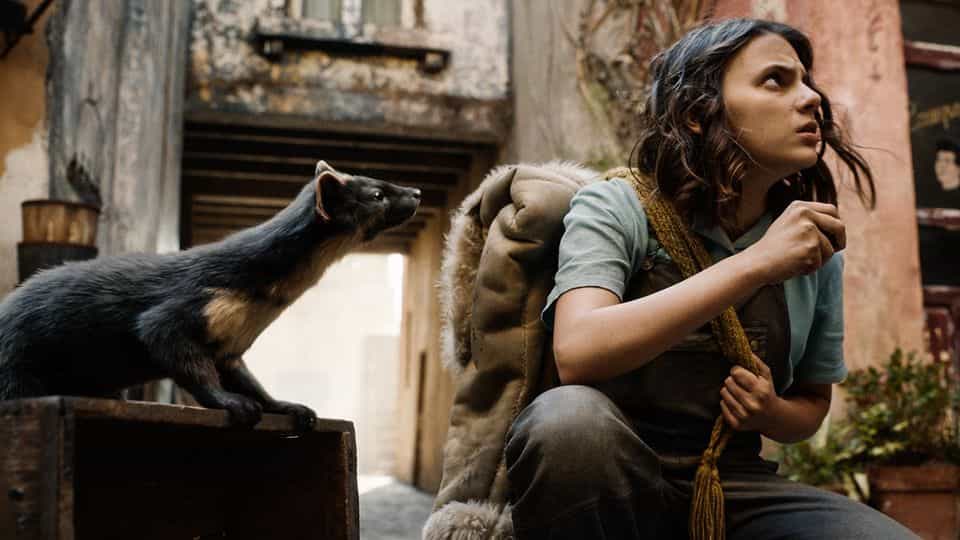 Synopsis: His Dark Materials stars Dafne Keen, James McAvoy, Ruth Wilson and Lin-Manuel Miranda. Adapting Philip Pullman's award-winning trilogy of the same name, which is considered a modern masterpiece of imaginative fiction, the first season follows Lyra, a seemingly ordinary but brave young woman from another world. Her search for a kidnapped friend uncovers a sinister plot involving stolen children, and becomes a quest to understand a mysterious phenomenon called Dust. As she journeys through the worlds, including our own, Lyra meets Will, a determined and courageous boy. Together, they encounter extraordinary beings and dangerous secrets, with the fate of both the living — and the dead — in their hands.