The Thick Of It is one of the most amazing political satire series ever made. The brilliantly funny series is created by Armando Iannucci, who also created Veep and Avenue 5. The British comedy series stars the legendary Peter Capaldi and Rebecca Front. The Thick Of It ran for 4 hit seasons before it came to an end in 2012. So, if you miss the series here are some more shows you should watch next.
---
Also Read: Shows Like 'Veep' To Watch If You Miss the Series
---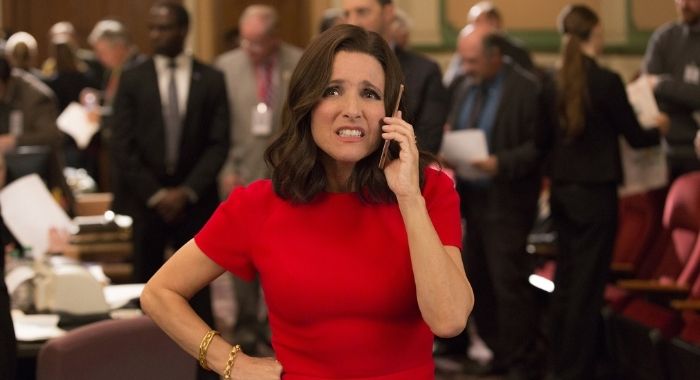 Synopsis: Julia Louis-Dreyfus stars in this comedy series that follows the whirlwind day-to-day existence of former President and Vice President Selina Meyer as she tries to claw her way back to being Commander in Chief in spite of her screwball staff. The ensemble cast includes Tony Hale as Selina's right-hand man; Anna Chlumsky as her chief of staff, and more.
---
Also Read: Shows Like 'Succession' to Watch After Season 4
---
Synopsis: ​Power, politics, money…it's all in the family in this provocative, bitingly funny drama series about a highly dysfunctional dynasty. When aging, uber-wealthy patriarch Logan Roy (Brian Cox), CEO of one of the world's largest media and entertainment conglomerates, decides to retire, each of his four grown children follows a personal agenda that doesn't always sync with those of their siblings–or of their father. After Logan changes his mind about stepping down, he endures the often-childish bickering of his heirs while others in their orbit position themselves for a post-Logan world that seems imminent, though not predestined. Jeremy Strong, Kieran Culkin, Sarah Snook and Alan Ruck co-star as Logan's children; also with Hiam Abbass, Nicholas Braun and Matthew Macfadyen.
Babylon
Synopsis: Babylon takes us behind the scenes of London's Metropolitan Police as a newly transplanted American PR guru (Brit Marling) tries to fashion a new image and approach for the organization's heavily resistant Commissioner (James Nesbitt). Directed by Academy Award® winning director Danny Boyle (Slumdog Millionaire).
---
Also Read: Comedy Shows Like 'Silicon Valley' to Watch If You Miss the Series
---
Silicon Valley (HBO Max)
Synopsis: In the high-tech gold rush of modern Silicon Valley, the people most qualified to succeed are the least capable of handling success. From HBO and the offbeat mind of Mike Judge ('Office Space,' 'Beavis & Butthead') comes this comedy series that delves into the outrageous world of tech start-ups and the socially awkward underdogs trying to navigate its lucrative potential.
Synopsis: Yes, Minister is a British political satire sitcom created by Antony Jay and Jonathan Lynn. The comedy series originally aired on BBC2 from 1980 to 1982 and it became one of the most hilarious portrayals of politics on television. The series starred Paul Eddington as the protagonist of the series. The series also launched a spinoff series Yes, Prime Minister four years after the original series ended.
Synopsis: Alan B'stard is a Conservative MP who is elected to Parliament with a massive majority due to the mysterious absence of any opposing candidates. His thirst for power is paramount as he adopts ruthless methods to reach the top of the political ladder.
Spin City (Pluto)
Synopsis: Michael J. Fox is New York City's Deputy Mayor Mike Flaherty in Spin City. One of the slickest, smartest guys in town, he manages the daily problems of the greatest city in the world with confidence and crossed fingers while mitigating the mishaps of Mayor Randall Winston. Abetted by his trusty staff (Richard Kind, MAD ABOUT YOU; Alan Ruck, FERRIS BUELLER?S DAY OFF, Michael Boatman, ARLISS, Connie Britton, FRIDAY NIGHT LIGHTS), Mike juggles the weight of the city's biggest problems and the endless blunders of the mayor with his own personal crises.
Getting On (Pluto)
Synopsis: From the creators of 'Big Love' comes this comedy series about the dysfunctional staffers working in the female geriatric wing of a beleaguered California hospital. Led by disgruntled Dr. Jenna James (Laurie Metcalf), the staff includes no-nonsense newbie Nurse DiDi (Niecy Nash), unit veteran Nurse Dawn (Alex Borstein) and male Supervising Nurse Patsy (Mel Rodriguez).
Synopsis: Bernard runs a book shop. Badly. Drunkenly. Grumpily. Manny tries to help run it better, but sort of ends up as Bernard's, ahem, Manny servant. And then there's Fran, who pops in… any time… she chooses… day or night… pop, popping in. This got BAFTAs. It's got Dylan Moran. Bill Bailey. Tamsin Grieg. It's even got Star Trek's Simon Pegg. It's dark. It's edgy. And they never sell a book.
---
Also Read: Shows Like 'Avenue 5' To Watch If You Miss the Series
---
Synopsis: All aboard for a hilarious journey across the universe in this HBO comedy series from Armando Iannucci (HBO's "Veep"). Set 40 years in the future when travelling the solar system is a booming business, the series follows life on board Avenue 5, a mash-up of a cruise liner and an interplanetary rocket ship packed with luxury amenities. Hugh Laurie stars.