For over six seasons of brilliant television, The Sopranos earned millions of fans and so much critical acclaim. The HBO series had everything going for it with its exceptionally well-written and rich characters and captivating storylines and now with the new spin-off film The Many Saints of Newark, which came out in 2021 and gave all of the original series fans something more from the Sopranos world. So, we have 10 shows like The Sopranos you can watch if you miss the series.
---
Also Read: Gritty Shows Like 'Peaky Blinders' To Watch If You Miss the Series
---
Peaky Blinders (Netflix)
Synopsis: Britain in 1919 is a tumultuous mix of despair and hedonism, a nation cleaned out by the extravagances of the Great War. Returning soldiers, newly-minted revolutionaries and criminal gangs all fight for survival in an industrial landscape gripped by economic upheaval. Based on a true story, this drama follows a gang in Birmingham as they rise to become the most feared and powerful in town.
---
Also Read: Best Shows Like 'Better Call Saul' To Watch After the Final Season
---
Better Call Saul (Netflix)
Synopsis: The series is set six years before Saul Goodman meets Walter White. When we meet him, the man who will become Saul Goodman is known as Jimmy McGill, a small-time lawyer searching for his destiny, and, more immediately, hustling to make ends meet. Working alongside, and, often, against Jimmy, is "fixer" Mike Ehrmantraut, a beloved character introduced in 'Breaking Bad.' The series will track Jimmy's transformation into Saul Goodman, the man who puts "criminal" in "Criminal lawyer." The series' tone is dramatic, wove with dark humor.
---
Also Read: Best Shows Like 'Breaking Bad' To Watch If You Miss the Series
---
Breaking Bad (Netflix)
Synopsis: Walt White's transformation from a well-meaning family man to ruthless drug kingpin is almost complete. Newly empowered and increasingly remorseless, Walt finds himself attempting to control a tenuous empire. But uneasy lies the head that wears the crown.
---
Also Read: Shows Like 'The Wire' To Watch If You Miss the Series
---
The Wire (HBO Max)
Synopsis: In the city of Baltimore, there are good guys and there are bad guys. Sometimes you need more than a badge to tell them apart. This highly realistic and totally unvarnished drama series chronicles the vagaries of crime, law enforcement, politics, education and media in Baltimore as it follows a team of cops and the criminals they are after.
---
Also Read: Shows Like 'Six Feet Under' To Watch If You Miss the Series
---
Six Feet Under (HBO Max)
Synopsis: Family is complicated — especially when you own (and live in) a funeral home with them. Experience the highs and lows of life and death with the Fisher family in this darkly comic drama from Oscar winner Alan Ball.
---
Also Read: Shows Like 'The Americans' To Watch If You Miss the Series
---
The Americans (Hulu)
Synopsis: The Americans is a period drama about the complex marriage of two KGB spies posing as Americans in suburban Washington D.C. during the Reagan administration. The arranged marriage of Philip (Matthew Rhys) and Elizabeth Jennings (Keri Russell) grows more passionate and genuine by the day, but as the pressures and demands of the job grow heavier, the personal toll becomes almost too exhausting to bear. Having revealed their true identities to their teenage daughter Paige (Holly Taylor), Philip and Elizabeth's ability to protect their cover and their family's safety has become even more tenuous. Even as Paige pushes her parents to bring her deeper into their confidence, Philip and Elizabeth struggle to maintain normalcy in their family, especially around their son, Henry (Keidrich Sellati). Paige's budding romance with Matthew, the son of their neighbor, FBI Agent Stan Beeman (Noah Emmerich), further complicates matters since Stan – Philip's best friend – remains the greatest threat to the Jennings' safety. He and his partner, Agent Dennis Aderholt (Brandon J. Dirden) are on the task force that seeks to uncover the Soviet Illegals living among them. After Stan's KGB lover/asset Nina was sent back to Moscow and executed for treason, he cultivated a relationship with KGB officer Oleg Burov (Costa Ronin), who, torn between duty and conscience, shared top Soviet secret intel with Stan that allowed the FBI to avert a potentially catastrophic loss of life. Disillusioned with the KGB, Oleg returned home to Russia, but he is finding it harder to escape his past transgressions than he had hoped. As the Cold War rages on, paranoia on both sides reaches new heights, making Philip and Elizabeth's work increasingly vital – and eminently more perilous.
Queen of the South (Netflix)
Synopsis: While living in the barrio of Jalisco, Mexico, poor Teresa Mendoza falls in love with a member of a successful drug cartel, hoping that love will help her rise above the hopelessness she feels in her life. When it doesn't happen, she is forced to flee the country after her boyfriend is murdered. She seeks refuge in America, where she teams up with an unlikely person from her past to take down the leader of the drug ring that is after her. Teresa ends up starting her own drug empire, becoming one of the world's wealthiest women in the process. With her success, she discovers that money doesn't fix all of her problems, and she can only depend on herself if she wants to stay one step ahead of others and stay alive.
---
Also Read: Best Shows Like 'Mad Men' To Watch If You Miss The Series
---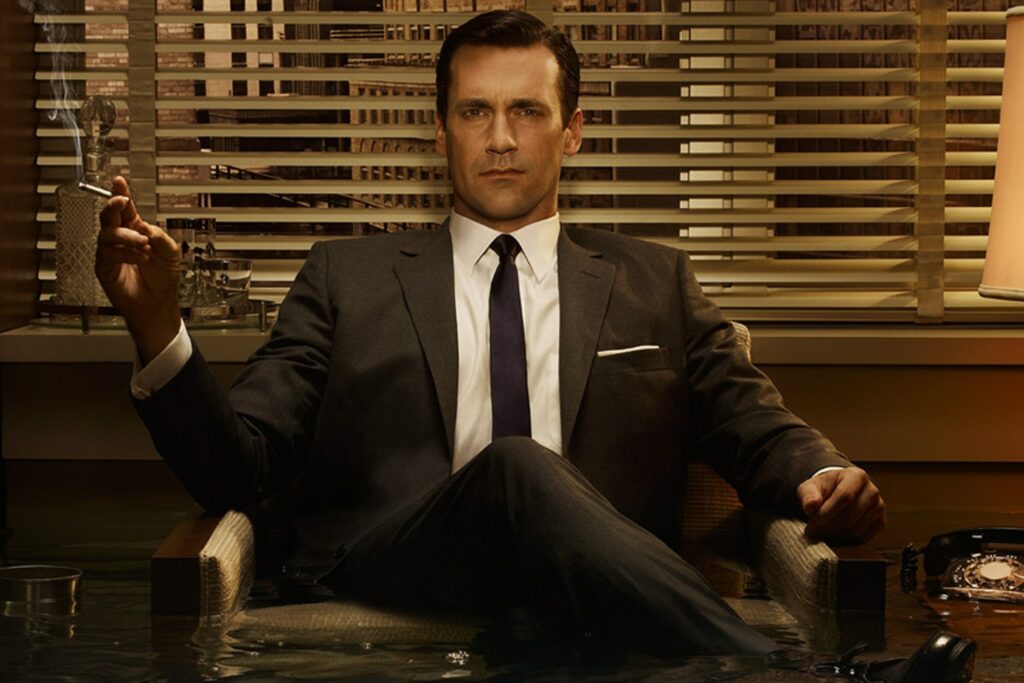 Synopsis: Set in 1960-1970 New York, the sexy, stylised and provocative AMC drama Mad Men follows the lives of the ruthlessly competitive men and women of Madison Avenue advertising. The indefatigable Don Draper (Jon Hamm) is the top ad executive, but there are plenty of young guns eager to topple him from his perch, in the Golden Globe-winning TV drama from 'Sopranos' writer Matthew Weiner.
---
Also Read: Shows Like 'Boardwalk Empire' To Watch If You Miss the Series
---
Boardwalk Empire (HBO Max)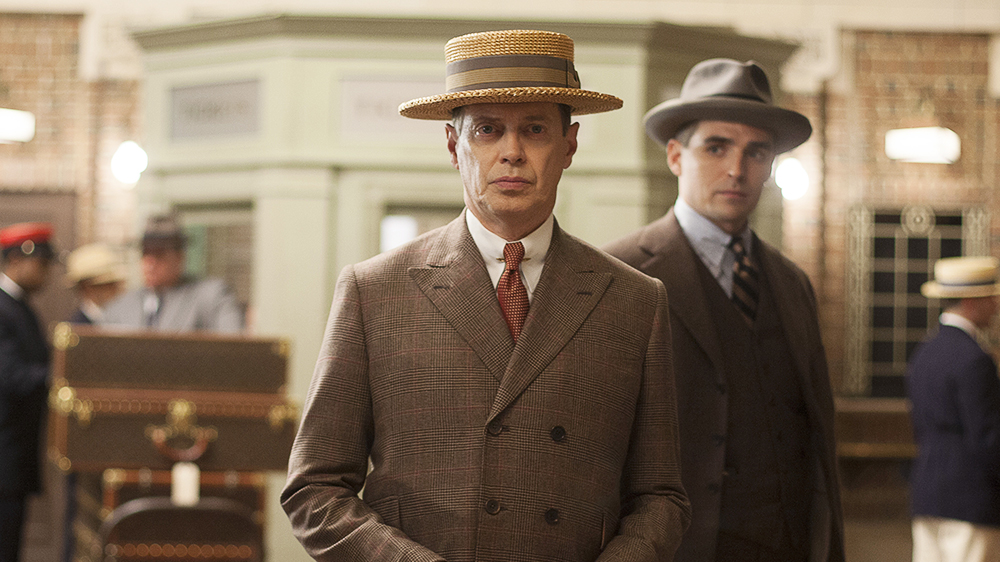 Synopsis: Atlantic City, 1920. When alcohol was outlawed, outlaws became kings. This epic drama series follows the birth and rise of organized crime in 'the world's playground' at the dawn of Prohibition. Steve Buscemi heads up the cast as Enoch 'Nucky' Thompson, the city's undisputed czar who is equal parts politician and gangster. With illegal alcohol opening up lucrative opportunities, Atlantic City becomes a major hub of bootlegging activity as Nucky and his inner circle preside over notorious backroom politics, vicious power struggles, a constant onslaught by the Feds, and Nucky's own insatiable appetite for women, profits and power.
Gomorrah (HBO Max)
Synopsis: The series focuses on the inside story of a fierce Neapolitan crime organization, told through the eyes of Ciro Di Marzio, the right hand of the clan's godfather, Pietro Savastanno.
---
This concludes the list of the best 10 shows like The Sopranos you can watch right now. If you have watched them all tell us in the comments we will make a new list for you and if you haven't, What are you waiting for?