The Ranch is one of the best comedy series on Netflix. Created by Jim Patterson and Don Reo, The Ranch stars Patterson, Ashton Kutcher, Sam Elliot, Elisha Cuthbert, and Debra Winger in the lead roles and it follows Colt, a semi-pro football player who returns home to his family ranch in Colorado. But his father gives him a hard time about failing in football and leaving home in the first place. The Ranch ran for 8 seasons from 2016 to 2020. So, if you also miss The Ranch here are some shows you could watch next.
---
Also Read: Shows Like 'That 70s Show' To Watch If You Miss the Series
---
That '70s Show (Peacock)
Synopsis: For Eric, Kelso, Jackie, Hyde, Donna and Fez, a group of high school teens who spend most of their time hanging out in Eric's basement, life on the "70s isn't always so groovy.
---
Also Read: Shows Like 'F is for Family' To Watch If You Miss the Series
---
F is For Family (Netflix)
Synopsis: From comedian Bill Burr and EmmyⓇ award-winner Michael Price, F is for Family transports viewers back to the 1970s, a time when political correctness, helicopter parenting and indoor smoking bans weren't part of anyone's vocabulary, let alone the norm. Featuring the voices of Burr, Laura Dern, Justin Long, Sam Rockwell and more.
---
Also Read: Comedy Shows Like 'Wings' To Watch If You Miss the Series
---
Synopsis: Two brothers, Joe and Brian Hackett, run a on-plane commuter service from a small Nantucket airport. Along with Joe's on-again/off-again girlfriend, there are more hilarious and eccentric characters who work out of or at the airport.
Two and A Half Men (Peacock & Philo)
Synopsis: Charlie Sheen and Jon Cryer star in this Emmy®-nominated comedy about two brothers and a precocious kid. Charlie Harper is a bachelor in paradise – complete with Malibu beach house, overpaid job and an incredibly active dating life.
---
Also Read: Shows Like 'Succession' to Watch After Season 4
---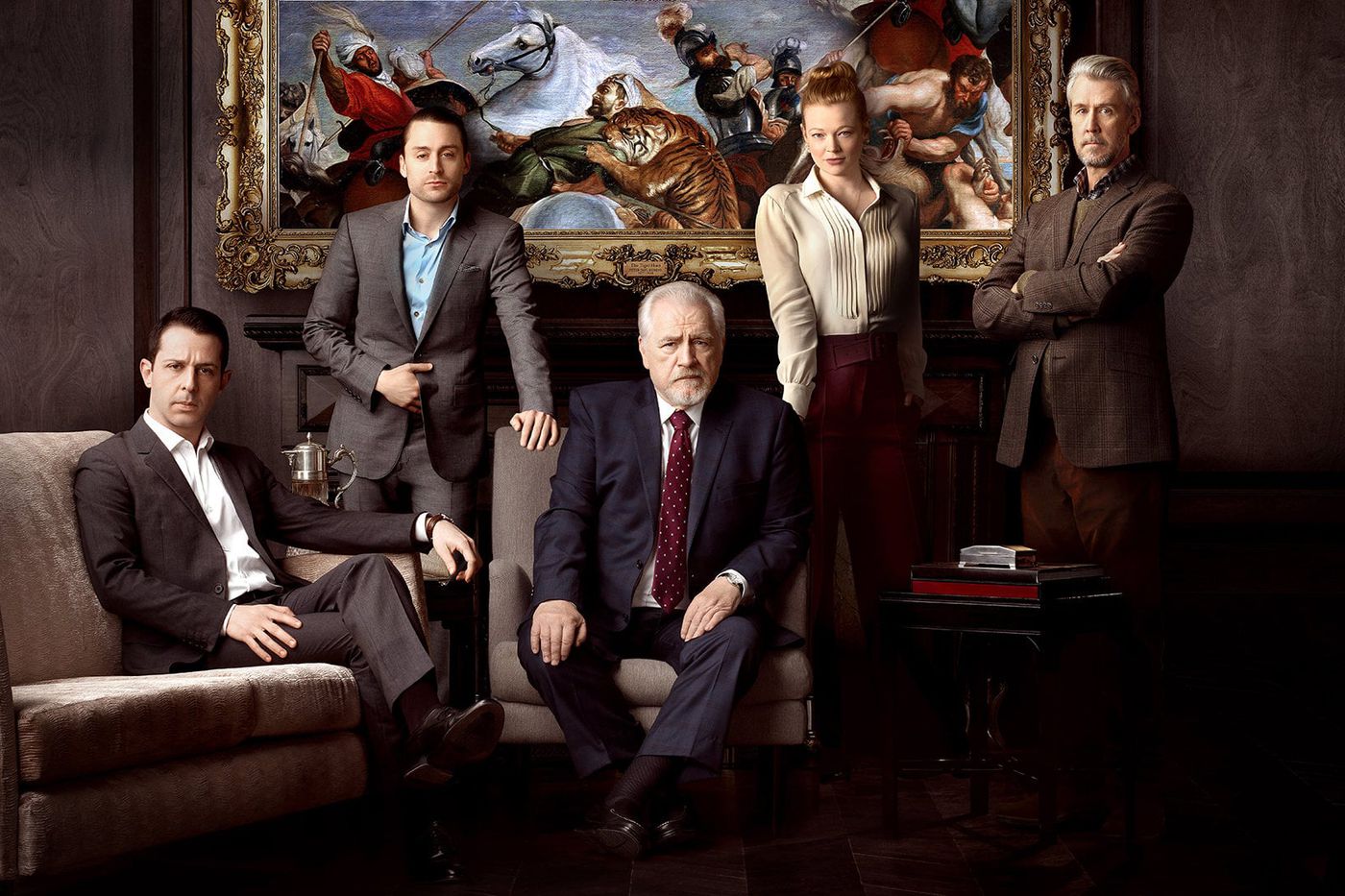 Synopsis: ​Power, politics, money…it's all in the family in this provocative, bitingly funny drama series about a highly dysfunctional dynasty. When aging, uber-wealthy patriarch Logan Roy (Brian Cox), CEO of one of the world's largest media and entertainment conglomerates, decides to retire, each of his four grown children follows a personal agenda that doesn't always sync with those of their siblings–or of their father. After Logan changes his mind about stepping down, he endures the often-childish bickering of his heirs while others in their orbit position themselves for a post-Logan world that seems imminent, though not predestined. Jeremy Strong, Kieran Culkin, Sarah Snook, and Alan Ruck co-star as Logan's children; also with Hiam Abbass, Nicholas Braun, and Matthew Macfadyen.
My Name is Earl (Hulu)
Synopsis: Earl Hickey is an unrepentant ne'er-do-well with a long list of things he's done wrong in life. All that changes when he wins a small lottery and, in a swift twist of fate, learns the meaning of 'karma': Do good things and good things happen. Now Earl, along with a quirky group of family, friends and a particularly troublesome ex-wife, is on a mission to right all his past wrongs and, one-by-one, cross them off his list. It makes for a comedy, like Earl himself, with a voice and style all its own.
---
Also Read: Shows Like 'Letterkenny' To Watch If You Already Binged Season 12
---
Letterkenny (Hulu)
Synopsis: The residents of Letterkenny belong to one of three groups: the Hicks, the Skids, and the Hockey Players, who are constantly feuding with each other over seemingly trivial matters that often end with someone getting their ass kicked.
Bless This Mess (Hulu)
Synopsis: This new single-camera comedy follows newlyweds Rio (Lake Bell) and Mike (Dax Shepard) as they make the decision to move from big city New York to rural Nebraska. After dropping everything (including their jobs and overbearing mother-in-law) to make the move from skyscrapers to farmhouses, they soon realize that the simpler life isn't as easy as they planned. Rio and Mike must now learn how to weather the storm as they are faced with unexpected challenges in their new life as farmers. The series stars Lake Bell as Rio, Dax Shepard as Mike, Ed Begley Jr. as Rudy, Pam Grier as Constance and JT Neal as Jacob.
---
Also Read: Shows Like 'Kim's Convenience' To Watch If You Miss the Series
---
Kim's Convenience (Netflix)
Synopsis: This multi-award-winning series features the lives of a Korean-Canadian family who run a convenience store in Toronto. The series is based on Kim's Convenience by Ins Choi.
The Young Offenders (The Roku Channel)
Synopsis: The Young Offenders is a coming-of-age comedy series following the adventures of loveable rogues Conor and Jock alongside their mother/guardian Mairead as she tries to keep them on the straight and narrow through friendship, loyalty, laughter and lots of mischief. The Series will expand on characters already seen in the smash film of the same name, as we watch the lads encounter love, loss, peer pressure and morality, jam-packed with laughter, but also with a lot of heart.
---
Also Read: Comedy Shows Like 'Eastbound & Down' To Watch If You Miss the Series
---
Eastbound & Down (HBO Max)
Synopsis: As a baseball star, Kenny Powers had it all: money, fame, obsessed fans. But he threw it all away in a haze of hard-living and complacency. HBO presents this riotous comedy series starring Danny McBride as the former pitcher who finds himself out of baseball and reduced to teaching Phys Ed at the North Carolina school he once attended.