Apple TV+'s brilliant intense drama series The Mosquito Coast tells the story of Allie Fox and his family. Allie is a brilliant and idealistic inventor who is growing tired of all the corruption and consumerism in America. After some criminal charges from his past resurface, Allie has to uproot his family and go into hiding. The series is based on a brilliant novel of the same name by Paul Theroux. The Mosquito Coast is here with its highly anticipated second season and if you have already finished it here are some more shows you could watch next.
---
Also Read: Shows Like 'Ozark' To Watch If You Already Miss the Series
---
Ozark (Netflix)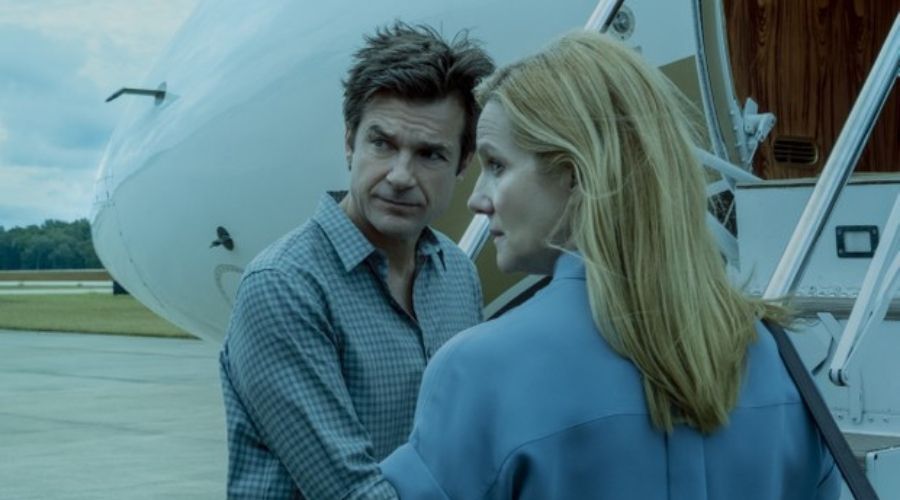 Synopsis: Ozark is a thrilling drama set in the present-day and follows the Byrde family's journey from their normal, suburban Chicago life to their dangerous criminal enterprise in the Ozarks, Missouri. The series explores capitalism, family dynamics, and survival through the eyes of (anything but) ordinary Americans.
Bloodline (Netflix)
Synopsis: When the black sheep son of a respected family threatens to expose dark secrets from their past, sibling loyalties are put to the test.
Synopsis: In equal parts high-concept thriller and coming-of-age drama, HANNA follows the journey of an extraordinary young girl raised in the forest, as she evades the relentless pursuit of an off-book CIA agent and tries to unearth the truth behind who she is.
---
Also Read: Shows Like 'Breaking Bad' To Watch If You Miss the Series
---
Breaking Bad (Netflix)
Synopsis: Breaking Bad follows protagonist Walter White (Bryan Cranston), a chemistry teacher who lives in New Mexico with his wife (Anna Gunn) and teenage son (RJ Mitte) who has cerebral palsy. White is diagnosed with Stage III cancer and given a prognosis of two years left to live. With a new sense of fearlessness based on his medical prognosis, and a desire to secure his family's financial security, White chooses to enter a dangerous world of drugs and crime and ascends to power in the world. The series explores how a fatal diagnosis such as White's releases a typical man from the daily concerns and constraints of normal society and follows his transformation from mild family man to a kingpin of the drug trade.
Sky Rojo (Netflix)
Synopsis: Sky Rojo is the story of a hunt: that of a powerful pimp named Romeo who is after three women who have escaped from his club, after opening their skulls with a cycling trophy. After the adrenaline of the fight, Coral, Gina and Wendy flee with what they are wearing; without money, passports or friends, in a harsh third act full of dangers, fights and accidents, but also of friendship and the blackest and most acidic comedy.
Prison Break (Hulu)
Synopsis: Due to a political conspiracy, an innocent man is framed for the death of the vice president's brother. But his own brother will not let him be executed for a crime he didn't commit, and the two plan to escape before his sentence is carried out.
---
Also Read: Shows Like 'Mr. Robot' to Watch If You Miss the Series
---
Synopsis: Young antisocial computer programmer Elliot works as a cybersecurity engineer during the day, but at night he is a vigilante hacker. He is recruited by the mysterious leader of an underground group of hackers to join their organization. Elliot's task? Help bring down corporate America, including the company he is paid to protect – which presents him with a moral dilemma. Although he works for a corporation, his personal beliefs make it hard to resist the urge to take down the heads of multinational companies that he believes are running – and ruining – the world.
Synopsis: Quarry features the story of Mac Conway, a Marine who returns home to Memphis from Vietnam in 1972 and finds himself shunned by those he loves and demonized by the public. As he struggles to cope with his experiences at war, Conway is drawn into a network of killing and corruption that spans the length of the Mississippi River.