The Horror of Dolores Roach is a psychological thriller series created by Aaron Mark. The Prime Video series tells the story of Dolores Roach (Justina Machado), a woman recently released from an unjust prison sentence. After getting out Dolores is reunited with an old friend who gives her work but when her new and stable life is once again in danger she is ready to do anything to protect it. The Horror of Dolores Roach also stars Alejandro Hernandez, Cyndi Lauper, Justina Machado, Judy Reyes, and Marc Maron. So, if you loved the Prime Video series here are some similar shows you could watch until The Horror of Dolores Roach Season 2 comes out.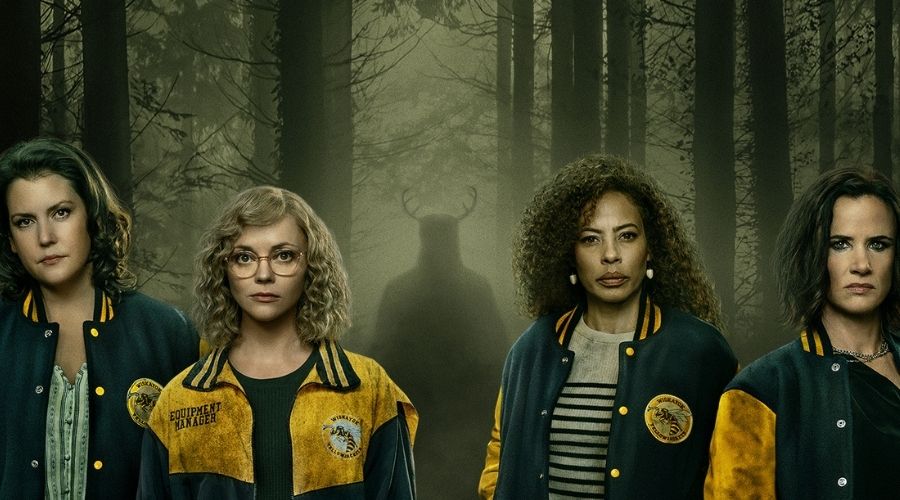 Synopsis: Part survival epic, part psychological horror and part coming-of-age drama, this is the story of a team of wildly talented high school girls' soccer players who survive a plane crash deep in the remote northern wilderness. The series chronicles their descent from a complicated but thriving team to savage clans, while also tracking the lives they've attempted to piece back together 25 years later. What began in the wilderness is far from over. Starring Melanie Lynskey, Tawny Cypress, with Christina Ricci and Juliette Lewis.
The Crowded Room (Apple TV+)
Synopsis: Starring and executive produced by Tom Holland, "The Crowded Room" is a gripping, 10-episode limited series that stars Holland as Danny Sullivan, a man who is arrested following his involvement in a shooting in New York City in 1979. A captivating thriller told through a series of interviews with curious interrogator Rya Goodwin (Amanda Seyfried), Danny's life story unfolds, revealing elements of the mysterious past that shaped him, and the twists and turns that will lead him to a life-altering revelation. Hailing from Academy Award winner Akiva Goldsman, "The Crowded Room" is a coproduction between Apple Studios and New Regency.
Based on a True Story (Peacock)
Synopsis: A dark comedic thriller, BASED ON A TRUE STORY is about a realtor, a plumber and a former tennis star whose lives unexpectedly collide, exposing America's obsession with true crime and murder.
Hannibal (Hulu)
Synopsis: One of the most fascinating literary characters comes to life on television for the first time: psychiatrist-turned-serial-killer, Dr. Hannibal Lecter. In this drama from Bryan Fuller ("Pushing Daisies," "Heroes"), based on the characters from Thomas Harris' classic novels, we see where this incredible story began.
Synopsis: He's smart, he's good looking, and he's got a great sense of humor. He's Dexter Morgan, everyone's favorite serial killer. As a Miami forensics expert, he spends his days solving crimes, and nights committing them. But Dexter lives by a strict code of honor that is both his saving grace and lifelong burden. Torn between his deadly compulsion and his desire for true happiness, Dexter is a man in profound conflict with the world and himself. Golden Globe winner Michael C. Hall stars in the hit SHOWTIME Original Series.
You (Netflix)
Synopsis: From executive producer/writers Greg Berlanti and Sera Gamble, and based on Caroline Kepnes' best-selling novel of the same name, YOU is a 21st century love story about an obsessive, yet brilliant twentysomething who uses the hyper connectivity of today's technology to make the woman of his dreams fall in love with him. "What would you do for love?" When a brilliant bookstore manager crosses paths with an aspiring writer, his answer becomes clear: anything. Using the Internet and social media as his tools to gather the most intimate of details and get close to her, a charming and awkward crush quickly becomes obsession as he quietly and strategically removes every obstacle — and person — in his way.
Hasmukh (Netflix)
Synopsis: A timid, small-town comedian's long-awaited big break takes a dark turn when he realizes committing murder is the only way to keep his onstage mojo.
Santa Clarita Diet (Netflix)
Synopsis: Joel (Timothy Olyphant) and Sheila (Drew Barrymore) are husband and wife realtors leading vaguely discontented lives in the L.A. suburb of Santa Clarita with their teenaged daughter Abby, until Sheila goes through a dramatic change sending their lives down a road of death and destruction…but in a good way. Santa Clarita Diet stars Drew Barrymore as Sheila Hammond, Timothy Olyphant as Joel Hammond, Liv Hewson as Abby Hammond and Skyler Gisondo as Eric Bemis. Showrunner Victor Fresco, Drew Barrymore, Timothy Olyphant, Aaron Kaplan, Tracy Katsky, Chris Miller and Ember Truesdell are executive producers on the series. Nancy Juvonen is a producer.
Synopsis: From co-creators and executive producers Janine Nabers and Donald Glover, Swarm, set between 2016-2018, follows Dre (Dominique Fishback), an obsessed fan of the world's biggest pop star who sets off on an unexpected cross-country journey.
Room 104 (Max)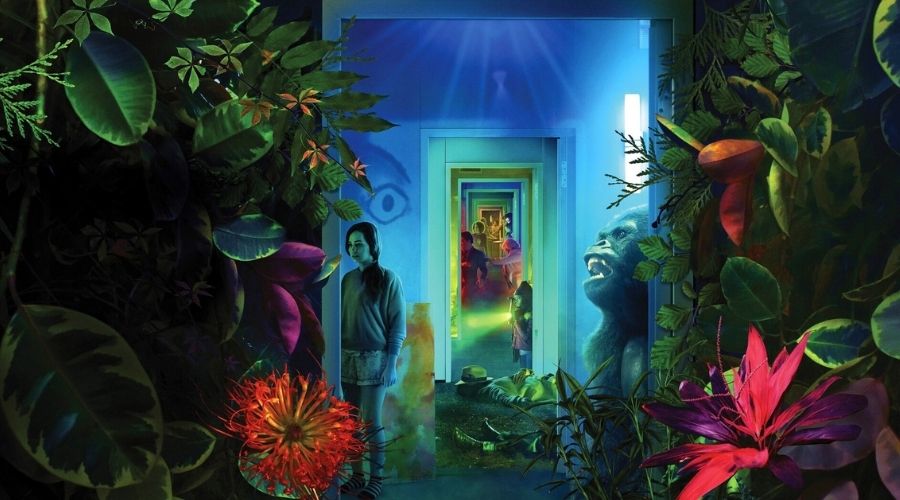 Synopsis: Tap your inner voyeur and prepare to see something totally unexpected in this electrifying HBO anthology series–created by Jay and Mark Duplass ('Animals.,' 'Togetherness')–that peeks inside a room at an average American corporate motel, exploring the stories of the characters who pass through it on any given night.