The Haunting of Hill House is definitely one of the best horror series ever made and Netflix's one of the best original series. Mike Flanagan's horror series is based on a 1959 novel of the same name written by Shirley Jackson. The Haunting of Hill House follows the Craine family as they reunite in the Hill House after 26 years following a tragic incident. The series drops in and out of past and present so that they could show the Craine siblings as children experiencing the hauntings of Hill House and then we see them as adults and how their childhood experiences have affected them. So, if you miss the series here are some more brilliant shows like The Hauntings of Hill House.
---
Also Read: Shows Like 'The Haunting of Bly Manor' To Watch If You Miss the Series
---
The Haunting of Bly Manor (Netflix)
Synopsis: From The Haunting of Hill House creator Mike Flanagan and producer Trevor Macy comes The Haunting of Bly Manor, the next highly anticipated chapter of The Haunting anthology series, set in 1980s England. After an au pair's tragic death, Henry Wingrave (Henry Thomas) hires a young American nanny (Victoria Pedretti) to care for his orphaned niece and nephew (Amelie Bea Smith, Benjamin Evan Ainsworth) who reside at Bly Manor with the estate's chef Owen (Rahul Kohli), groundskeeper Jamie (Amelia Eve) and housekeeper, Mrs. Grose (T'Nia Miller). But all is not as it seems at the manor, and centuries of dark secrets of love and loss are waiting to be unearthed in this chilling gothic romance. At Bly Manor, dead doesn't mean gone.
---
Also Read: Best Shows Like 'Castle Rock' To Watch If You Miss the Series
---
Castle Rock (Hulu)
Synopsis: Castle Rock takes viewers into the chilling world of acclaimed best-selling author Stephen King in this psychological horror series from J.J. Abrams' Bad Robot Productions in association with Warner Bros. Television. The drama series stars André Holland (Moonlight, Selma, 42), Melanie Lynskey (Togetherness, Up in the Air), and Bill Skarsgård (It, Atomic Blonde) with Jane Levy (Suburgatory, Shameless) and Sissy Spacek (Carrie, Coal Miner's Daughter) and special guest star Scott Glenn (The Leftovers). A psychological-horror series set in the Stephen King multiverse, Castle Rock combines the mythological scale and intimate character storytelling of King's best-loved works, weaving an epic saga of darkness and light, played out on a few square miles of Maine woodland.
---
Also Read: Shows Like 'Room 104' To Watch If You Like the Series
---
Room 104 (HBO Max)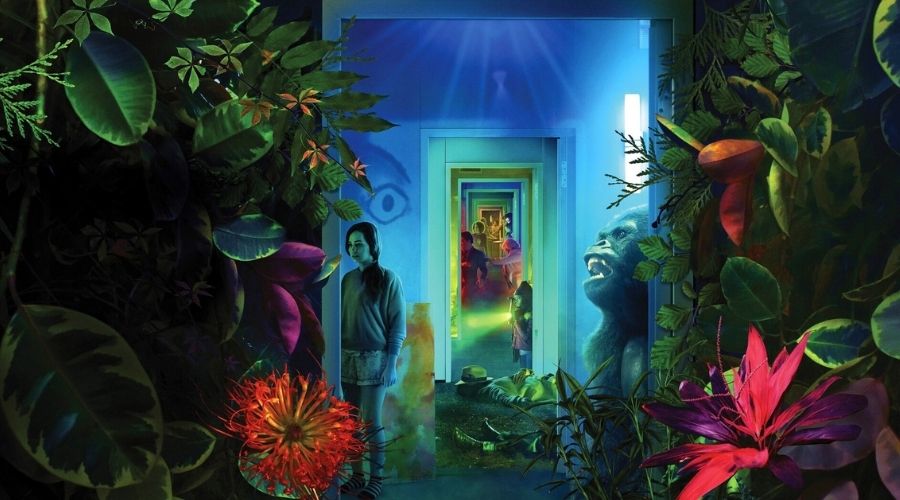 Synopsis: Tap your inner voyeur and prepare to see something totally unexpected in this electrifying HBO anthology series–created by Jay and Mark Duplass ('Animals.,' 'Togetherness')–that peeks inside a room at an average American corporate motel, exploring the stories of the characters who pass through it on any given night.
---
Also Read: Dark Supernatural Shows Like 'Midnight Mass' You Should Watch
---
Midnight Mass (Netflix)
Synopsis: From The Haunting of Hill House creator Mike Flanagan, Midnight Mass tells the tale of a small, isolated island community whose existing divisions are amplified by the return of a disgraced young man (Zach Gilford) and the arrival of a charismatic priest (Hamish Linklater). When Father Paul's appearance on Crockett Island coincides with unexplained and seemingly miraculous events, a renewed religious fervor takes hold of the community – but do these miracles come at a price?
The Enfield Haunting (Prime Video)
Synopsis: Starring an award-winning cast and crew comes a three-part series based upon the real events that occurred in that ordinary house in Enfield in 1977. Adapted from Guy Lyon Playfair's book This House is Haunted and drawing on extensive documentation, recordings and witness statements of the time, the show brings to life the phenomenon that remains to this day the most documented account of poltergeist activity in British history.
---
Also Read: Best Shows Like 'Twin Peaks' To Watch If You Miss the Series
---
Synopsis: "She's dead. Wrapped in plastic." Date: Friday, February 24, 1989: Homecoming Queen Laura Palmer is found dead, washed up on a riverbank, and wrapped in plastic sheeting. FBI Special Agent Dale Cooper is called in to investigate the murder of this young woman in the small, Northwestern town of Twin Peaks. What he doesn't know is that in Twin Peaks, no one is innocent.
---
Also Read: Modern Shows Like 'Twin Peaks' To Watch If You Miss the Series
---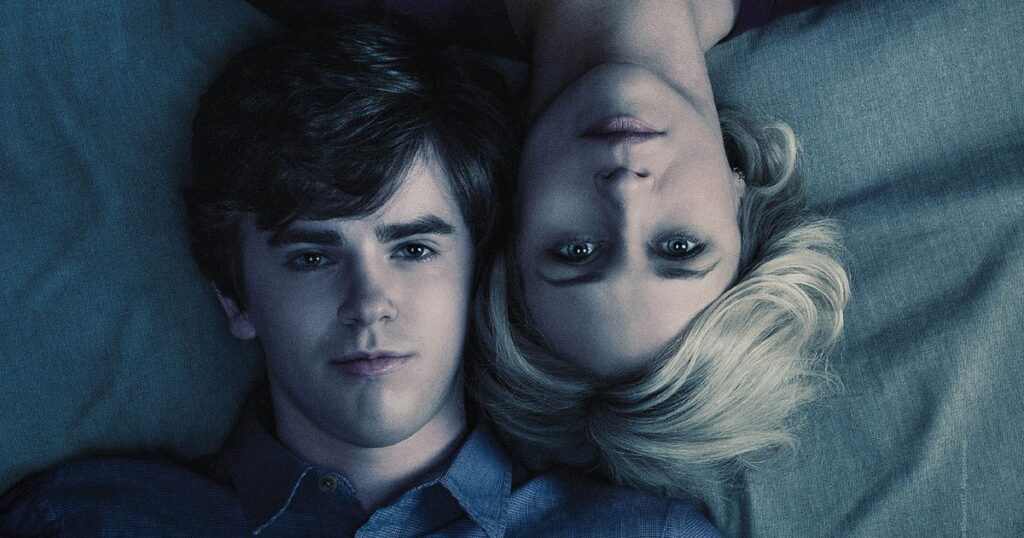 Synopsis: From Executive Producers Carlton Cuse (Lost) and Kerry Ehrin (Friday Night Lights and Parenthood), Bates Motel delves into the sadistic and twisted relationship between serial killer-to-be, Norman Bates, and his mother Norma. A prelude to the classic horror film Psycho, the series takes a contemporary glimpse into Norman's formative years and reveals how he became one of the most infamous murderers of all time.
---
Also Read: Best Shows Like 'The Twilight Zone' To Watch If You Miss the Series
---
Synopsis: The Twilight Zone was the brainchild of Emmy Award-winner Rod Serling, who served as host and wrote over 80 episodes of the original show's 150-plus episode run. It's a strange mix of horror, science-fiction, drama, comedy and superstition. Serling introduced each episode, and many of the black and white hours concluded with a surprise ending. Actors such as Burt Reynolds, Roddy McDowell and Robert Redford made appearances in some of the more well-known stories.
---
Also Read: Thrilling Shows Like 'The Outsider' To Watch If You Miss the Series
---
The Outsider (HBO Max)
Synopsis: The gruesome murder of an 11-year-old boy in the Georgia woods leads a local detective into a disturbing search for the truth in Season 1 of this drama series based on Stephen King's bestselling novel. When an insidious supernatural force edges its way into the case, it leads a seasoned cop (Ben Mendelsohn) and an unorthodox investigator (Cynthia Erivo) to question everything they believe in. The stellar supporting cast includes Bill Camp, Mare Winningham, Paddy Considine, Julianne Nicholson, Yul Vazquez, Jeremy Bobb, Marc Menchaca and Jason Bateman.
Synopsis: A man returns to the hometown he left as a kid when his brother was one of five children murdered in a case that was never solved. Old memories return to the surface when one mother's child goes missing after mentioning that she had been watching "Candle Cove," a creepy children's puppet show he used to watch on public access in the 1980s around the time of his brother's murder.