The Good Doctor is one of the best medical dramas ever made. Created by David Shore who also created House M.D., The Good Doctor follows Shaun Murphy (Freddy Highmore), who has been diagnosed with autism and savant syndrome as he starts out in the prestigious San Jose St. Bonaventure Hospital as a resident surgeon where he has to prove to everyone that he can be trusted as a medical professional and a friend. The series follows Shaun as he grows as a person and a doctor. The Good Doctor is currently airing its sixth season so while you wait for new episodes here are some shows you could watch until then.
---
Also Read: Shows Like 'House M.D.' to Watch If You Miss the Series
---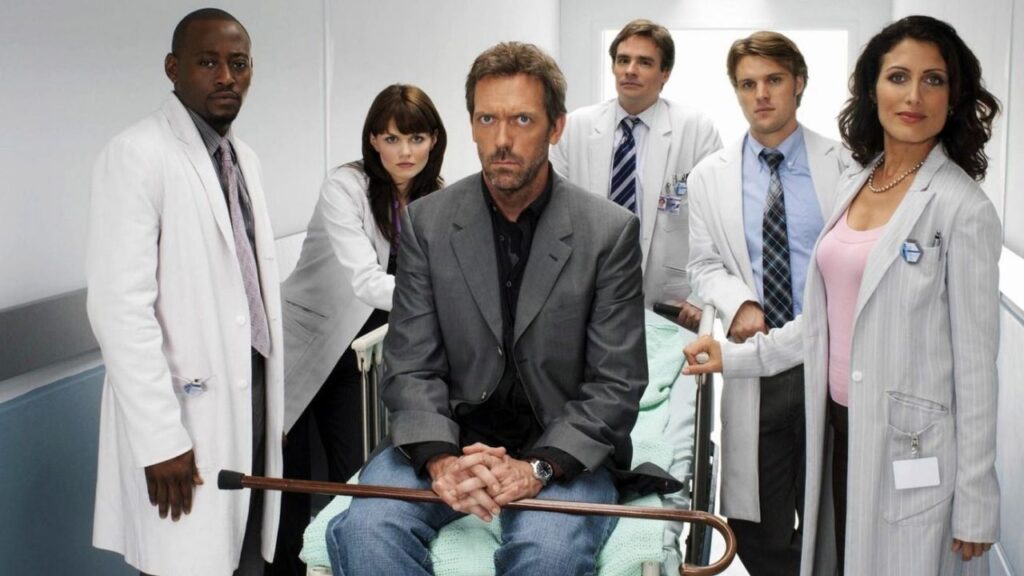 Synopsis: Hugh Laurie stars as the brilliant, but sarcastic Dr. Gregory House, a maverick physician who is devoid of bedside manner. While his behavior can border on antisocial, Dr. House thrives on the challenge of solving the medical puzzles that other doctors give up on. Together with his hand-picked team of young medical experts, he'll do whatever it takes in the race against the clock to solve the case. Check out each gripping episode featuring some of TV's hottest guest stars, including Carmen Electra, Chi McBride, Scott Foley and Sela Ward.
Good Doctor (Viki)
Synopsis: The value was changed from A drama portraying the lives of doctors who struggle to bring happiness to families and children, "Good Doctor" deals with the pediatricians who save the lives of young children through a steadfast sense of duty and the pain and agony these doctors face. The raw, uncut reality of a pediatrics department bound to be substandard due to the upper management's strict pursuit of profit and a completely illogical insurance system. The actions of the doctors, who take responsibility for the children's futures rather than just simply treating them, make one rethink the question of what adults must truly do for children. "Good Doctor" attempts to show that those with disabilities have feelings and dreams just like everyone else and that they are actually beautiful people who can touch the hearts of all. It delivers a message saying that what these people need is not sympathy and pity, but a sense of belonging, appreciation, and recognition as a member of society.
New Amsterdam (Netflix & Peacock)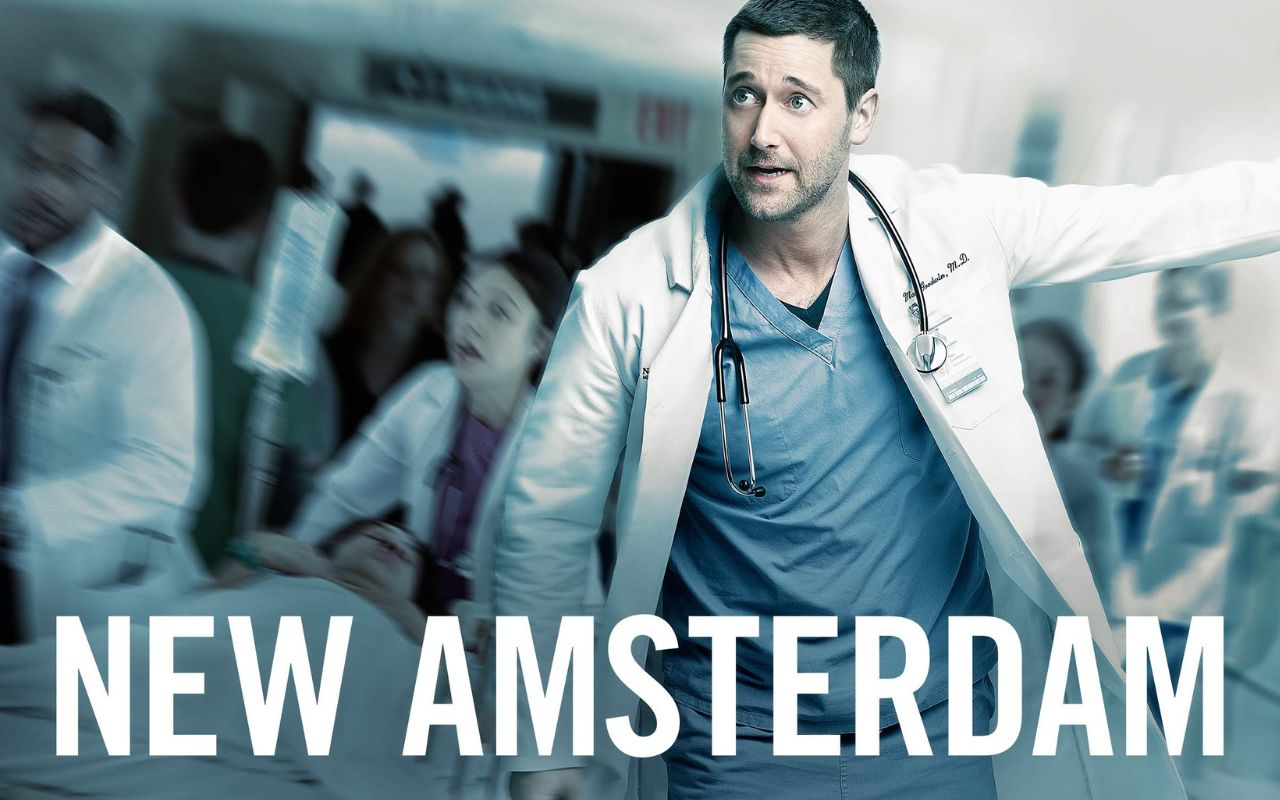 Synopsis: Inspired by the oldest public hospital in America, this unique medical drama follows the brilliant and charming Dr. Max Goodwin (Ryan Eggold, The Blacklist), the institution's newest medical director, who sets out to tear up the bureaucracy and provide exceptional care. How can he help? Well, the doctors and staff have heard this before. Not taking "no" for an answer, Dr. Goodwin must disrupt the status quo and prove he will stop at nothing to breathe new life into this understaffed, underfunded and underappreciated hospital – the only one in the world capable of treating Ebola patients, prisoners from Rikers and the president of the United States under one roof – and return it to the glory that put it on the map.
Synopsis: Code Black is a heart-pounding medical drama that takes place in the busiest, most notorious ER in the nation, where the staggering influx of patients can outweigh the limited resources available to the extraordinary doctors and nurses whose job is to treat them all – creating a condition known as Code Black.
The Resident (Hulu)
Synopsis: A tough, brilliant senior resident guides an idealistic young doctor through his first day, pulling back the curtain on what really happens, both good and bad, in modern-day medicine.
ER (Hulu & HBO Max)
Synopsis: Combining the extraordinary talents of bestselling author Michael Crichton (Jurassic Park) and Steven Spielberg's Amblin Television with Peabody, Humanitas, and Emmy®-winning producer John Wells (The West Wing) and Emmy® winner Christopher Chulack (Third Watch), the multiple Emmy® Award-winning ER explores the inner workings of an urban teaching hospital and the critical issues faced by the dedicated physicians and staff of its overburdened emergency room. These medical professionals remain determined to save lives in a place where nothing is taken for granted and nothing is certain…nothing except that another desperate person will be rushed through the emergency room doors in the next moment in need of their help.
---
Also Read: Shows Like 'Scrubs' To Watch If You Miss the Series
---
Scrubs (Hulu)
Synopsis: ABC's Scrubs examines the lives of the staff at Sacred Heart. In this unpredictable hospital filled with over-the-top staffers and patients, doctors have learned to survive by relying on each other to face relationships, death, kids, interns, water balloons, and anything else life may throw at them. Around here, humor and tragedy collide as they continually learn that even when you figure out who you are, there's still more life to navigate and it helps to have good people in your corner…even if they are a bit scattered themselves.
Grey's Anatomy (Hulu & Netflix)
Synopsis: Meet Meredith Grey, a brilliant first-year surgical intern at Seattle Grace Hospital. Together with her fellow residents-in-training, Meredith navigates her way through the daily traumas and social landmines of life inside the hospital and out in the real world.
Synopsis: Transplant follows the story of Dr. Bashir "Bash" Hamed (Hamza Haq), a talented doctor and Syrian refugee, who fled his war-torn country with his younger sister, Amira (Sirena Gulamgaus), for a fresh start in Canada. After a truck crashes into the restaurant where he's been working, Bash earns the chance to practice medicine again by using his field-honed skills to save multiple lives in brilliant fashion, including that of Dr. Jed Bishop (John Hannah), the chief of Emergency Medicine at York Memorial Hospital in Toronto. But Bash is told he'll need to redo his residency in Emergency Medicine from the bottom and despite his obvious talents, intuition and training, starting over is not an easy road and his life experience is not a perfect match for the strict protocols at York Memorial. Through perseverance he makes inroads, developing camaraderie with his new colleagues, including the driven Dr. Magalie "Mags" LeBlanc (Laurence Leboeuf), the reserved and ambitious surgical resident Dr. June Curtis (Ayisha Issa), easy-going pediatric ER physician Dr. Theo Hunter (Jim Watson), head nurse Claire Malone (Torri Higginson), and even earning the respect of Dr. Wendy Atwater (Linda E. Smith), the department's second-in-command who runs a very tight ship. Jed Bishop (John Hannah), the team's demanding, inscrutable boss, looms large and keeps everyone on their toes with a unique compassion and commitment to his staff that also connects them.
Synopsis: A battle-hardened group of Army field medics return home from the front lines to work the overnight shift in a hospital emergency room. Carrying their battlefield training into the civilian world, they are willing to take risks that straddle the line between heroic and impulsive, and their results speak for themselves. Unfortunately, they also put the team at direct odds with hospital bureaucrats who are more worried about the bottom line than the lives of their patients. But in combat, every second spent debating protocol could mean the difference between life and death. These doctors already survived one war zone…they're not going to give up without a fight.