Based on a bestselling novel of the same name by Jess Ryder, The Ex-Wife follows Tasha, who has everything, a loving husband Jack, and a beautiful daughter Emily but her perfect life has only one problem. Jack's ever-present ex-wife Jen, seems to be obssessed with Tasha's family. So, if you like the brilliant series here are some more shows like it you could watch next.
---
Also Read: Shows Like 'Big Little Lies' To Watch If You Miss the Series
---
Big Little Lies
Synopsis: Based on Liane Moriarty's bestselling book, this subversive, darkly comedic drama series tells the tale of three mothers of first-graders whose seemingly perfect lives unravel to the point of murder. Reese Witherspoon, Nicole Kidman and Shailene Woodley head up a stellar cast in this Monterey-set drama that begins with a suspicious homicide at an elementary-school fundraiser. Though the victim and the perpetrator initially remain a mystery, it appears that the murder was spawned by rivalries and secrets surrounding the trio of young moms. Alexander Skarsgard, Laura Dern, Adam Scott, Zoe Kravitz, James Tupper and Jeffrey Nordling co-star.
---
Also Read: Shows Like Netflix's 'You' to Watch Before Season 4 Comes Out
---
You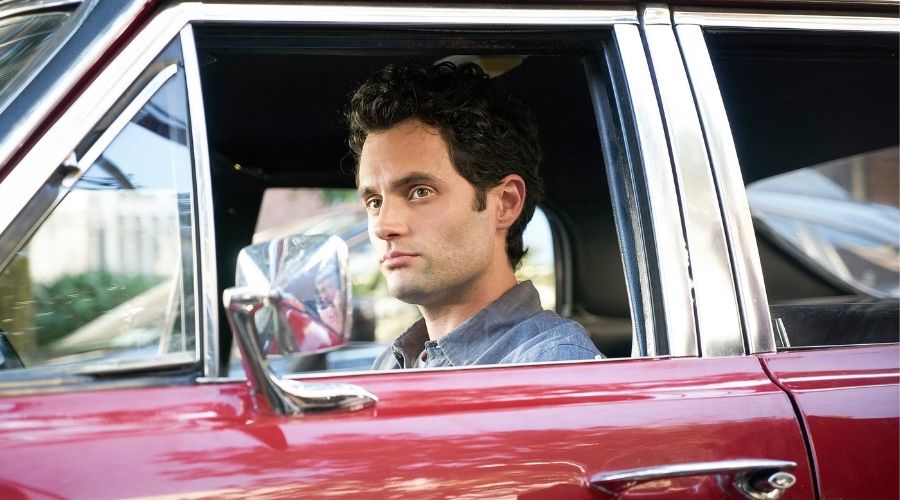 Synopsis: From executive producer/writers Greg Berlanti and Sera Gamble, and based on Caroline Kepnes' best-selling novel of the same name, YOU is a 21st century love story about an obsessive, yet brilliant twentysomething who uses the hyper connectivity of today's technology to make the woman of his dreams fall in love with him. "What would you do for love?" When a brilliant bookstore manager crosses paths with an aspiring writer, his answer becomes clear: anything. Using the Internet and social media as his tools to gather the most intimate of details and get close to her, a charming and awkward crush quickly becomes obsession as he quietly and strategically removes every obstacle — and person — in his way.
Behind Her Eyes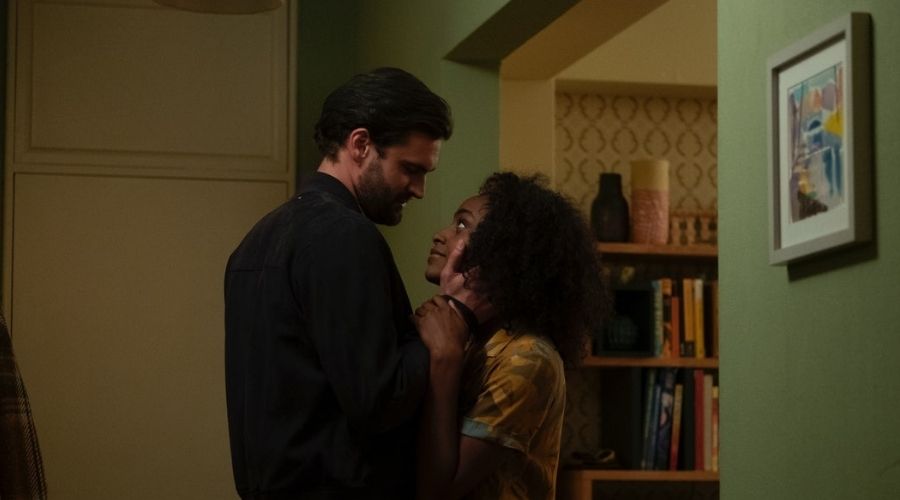 Synopsis: Simona Brown plays Louise, a single mother who has an affair with her psychiatrist boss David (Tom Bateman). Her life takes a strange turn when she later befriends his wife Adele (Eve Hewson), and she finds herself caught in a web of secrets and lies where nothing is what it seems. Also starring Robert Aramayo, Behind Her Eyes is produced by Left Bank Pictures (The Crown) and written by Steve Lightfoot and Angela LaManna, based on the best-selling novel by Sarah Pinborough.
Tell Me Your Secrets
Synopsis: Tell Me Your Secrets is a complex thriller revolving around three characters, each with troubling pasts clouding their intersecting motives: Emma (Lily Rabe) is a young woman who once loved a dangerous killer, John (Hamish Linklater) is a former serial predator desperate for redemption, and a grieving mother Mary (Amy Brenneman) who is obsessed with finding her missing daughter.
Losing Alice
Synopsis: "Losing Alice" is a thrilling cinematic journey that uses flashbacks and flash-forwards in a satisfyingly complex narrative that takes the viewer through the conscious and subconscious of its protagonist's mind. The series follows Alice (played by Ayelet Zurer), a 48-year-old female film director, who feels irrelevant since raising her family. After a brief encounter on the train, she becomes obsessed with a 24-year-old screenwriter femme fatale, Sophie (played by Lihi Kornowski), and eventually surrenders her moral integrity in order to achieve power, relevance and success. Through the prism of this female Faust, the series explores issues such as jealousy, guilt, fear of aging, and the complex relationships women have among themselves and each other. But above all, "Losing Alice" is a love letter for the still-too-rare female director.
The Stranger
Synopsis: Adam Price is a happily married father of two whose life is turned upside-down after a stranger tells him a secret about his wife. The revelation catapults him into a world of danger.
---
Also Read: Shows Like 'Servant' To Watch While Waiting For Season 4
---
Servant
Synopsis: From M. Night Shyamalan, Servant follows a Philadelphia couple in mourning after an unspeakable tragedy creates a rift in their marriage and opens the door for a mysterious force to enter their home.