The Curse is a dark comedy-drama series created by Nathan Fielder and Benny Safdie. The Showtime series revolves around a newly married couple as they try to get their reality TV show off the ground, which was created by an eccentric TV producer Dougie. The Curse stars Safdie, Fielder, and Emma Stone in the lead roles of Dougie, Asher, and Fielder. So, if you loved the Showtime series here are some similar shows you could watch next.
Synopsis: Nathan Fielder ("Nathan For You," "HBO's How To with John Wilson") returns to television for a new series that explores the lengths one man will go to reduce the uncertainties of everyday life. With a construction crew, a legion of actors, and seemingly unlimited resources, Fielder allows ordinary people to prepare for life's biggest moments by "rehearsing" them in carefully crafted simulations of his own design. When a single misstep could shatter your entire world, why leave life to chance?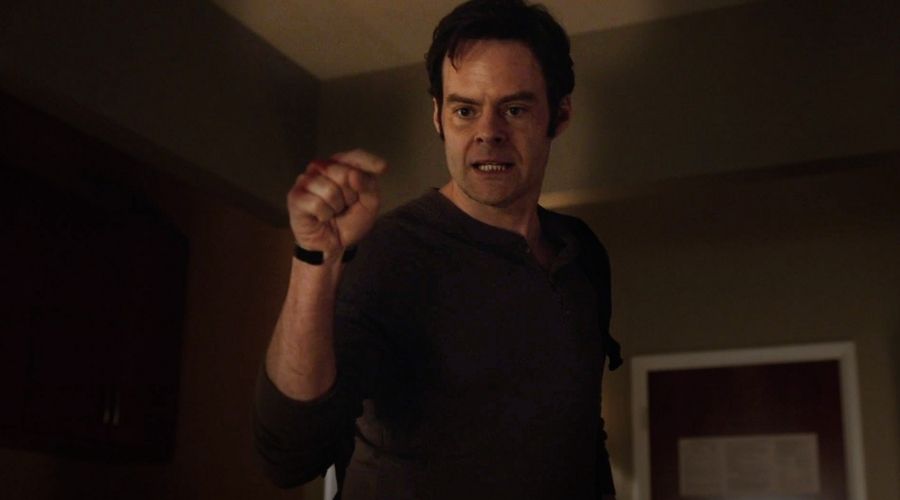 Synopsis: A dark comedy starring Bill Hader (Saturday Night Live), who created and executive produced the series along with Alec Berg (HBO's Silicon Valley), Barry focuses on a depressed, low-rent hitman from the Midwest (Hader, in the title role) who falls in love with acting while on a job in LA.
Synopsis: In his first series regular role in over two decades, Jim Carrey stars as Jeff, aka Mr. Pickles, an icon of children's television and a beacon of kindness and wisdom to America's impressionable young minds and the parents who grew up with him. But when this beloved personality's family begins to implode, Jeff finds no fairy tale, fable or puppet will guide him through the crisis, which advances faster than his means to cope. The result: a kind man in a cruel world faces a slow leak of sanity as hilarious as it is heartbreaking.
BoJack Horseman (Netflix)
Synopsis: BoJack Horseman was created by Raphael Bob-Waksberg. The series is executive produced by Raphael Bob-Waksberg, Steven A. Cohen and Noel Bright. Will Arnett (Flaked, Arrested Development) and Aaron Paul (Breaking Bad) also serve as executive producers. BoJack was designed by graphic artist Lisa Hanawalt and animated by LA-based ShadowMachine. The show is a Tornante Production, brought to life by Michael Eisner's The Tornante Company.
Synopsis: Thom Payne is a 44 year-old man whose world is thrown into disarray when his 25 year-old "wunderkind" boss arrives, saying things like "digital", "social" and "viral." Is he in need of a "rebranding", or does he just have a "low joy ceiling"? Maybe pursuing happiness is a fool's errand? Maybe, after 44 years on this ludicrous planet, settling for happyish is the best one can expect. Bitingly funny and raw, HAPPYish features a stellar cast led by Steve Coogan, Kathryn Hahn, and Bradley Whitford.
Synopsis: Loudermilk centers on Sam Loudermilk, a recovering alcoholic and substance abuse counselor with an extremely bad attitude about, well, everything. He is unapologetically uncensored, and manages to piss off everyone in his life. Although he has his drinking under control, Loudermilk discovers that when your life is a complete mess, getting clean is the easy part.
Synopsis: After walking in on his wife in bed with the neighbor, famed MLB announcer Jim Brockmire has an epic job-ending meltdown live on the air. A decade later, he decides to reclaim his career calling minor league games in an unknown rust belt small town.
Synopsis: From the executive producers of Breaking Bad and Better Call Saul, Bob Odenkirk is Lucky Hank. An English department chairman at an underfunded college, Professor Hank Devereaux toes the line between midlife crisis and full-blown meltdown, navigating the offbeat chaos in his personal and professional life – oddly proving tantrums get better with age.
Synopsis: Matt LeBlanc stars as Matt LeBlanc in Episodes, the hilarious comedy series about remaking a comedy series. When husband and wife writing team Sean and Beverly set out to reproduce their British TV hit for an American network, all of their worst fears come true as Hollywood lives up to its reputation for absurdity. Not only does the network cast Matt LeBlanc in the starring role, but Matt takes the lead in deviously twisting their beloved series into a terrible cliché, while testing the couple's marriage with diversions and temptations.
Synopsis: Family is complicated — especially when you own (and live in) a funeral home with them. Experience the highs and lows of life and death with the Fisher family in this darkly comic drama from Oscar winner Alan Ball.