Taboo is definitely one of the coldest and most sinister series out there, the brilliant 2017 drama enthralled its audience with its brilliant characters and story. The 8-part series stars Tom Hardy in the lead role, who also created the series with his novelist father Chips Hardy, and Peaky Blinders famed creator Steven Knight. While Taboo has been renewed for a second season it has been a long wait for the fans of the series as it has been over six years since the first season came out. But it seems like the wait is finally going to be over as Season 2 of the series is all set to film this year. So, while you wait for Taboo Season 2 to come out here are some shows you could watch while waiting.
---
Also Read: Gritty Shows Like 'Peaky Blinders' To Watch While Waiting For The Peaky Blinders Movie
---
Peaky Blinders (Netflix)
Synopsis: Britain in 1919 is a tumultuous mix of despair and hedonism, a nation cleaned out by the extravagances of the Great War. Returning soldiers, newly minted revolutionaries and criminal gangs all fight for survival in an industrial landscape gripped by economic upheaval. Based on a true story, this drama follows a gang in Birmingham as they rise to become the most feared and powerful in town.
Godless (Netflix)
Synopsis: Notorious criminal Frank Griffin (Jeff Daniels) and his gang of outlaws are on a mission of revenge against Roy Goode (Jack O'Connell), a son-like protégé who betrayed the brotherhood. While on the run, Roy seeks refuge with hardened widower Alice Fletcher (Michelle Dockery), an outcast herself, in a worn-down, isolated mining town of La Belle, NM — governed mainly by women. When word reaches La Belle that Griffin is headed their way, the town bands together to defend against the murderous gang in a lawless western frontier.
Frontier (Netflix)
Synopsis: The series is an action-packed adventure drama following the chaotic and violent struggle to control wealth and power in the North American fur trade in the late 18th century. Told from multiple perspectives, the series takes place in a world where business negotiations might be resolved with close-quarter hatchet fights, and where delicate relations between Native tribes and Europeans can spark bloody conflicts.
---
Also Read: Shows Like 'Gangs of London' To Watch If Already Binged Season 2
---
Gangs of London (The Roku Channel & AMC+)
Synopsis: Gangs of London tells the story of a city torn apart following the assassination of the head of its most powerful crime family. Starring Joe Cole (Peaky Blinders), Paapa Essiedu (I May Destroy You), and Lucian Msamati (His Dark Materials).
Black Sails (Hulu, Starz & The Roku Channel)
Synopsis: 1715. The Golden Age of Piracy. New Providence Island is a lawless territory, controlled by history's most notorious pirate captains, including the feared and brilliant Captain Flint. As the British Navy returns to redeem their land, he allies himself with Eleanor Guthrie – daughter of the local kingpin – to hunt the ultimate prize and ensure their survival.
The Knick (HBO Max)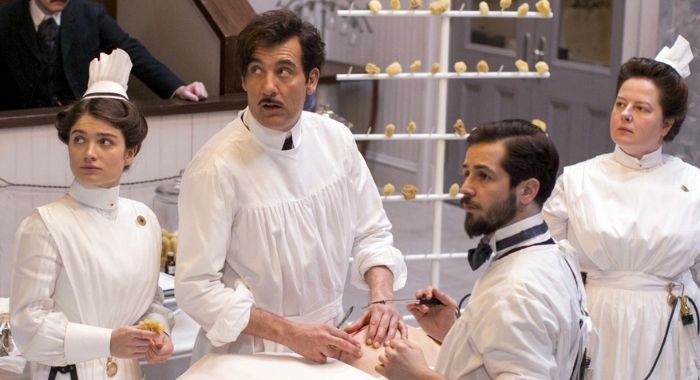 Synopsis: A brilliant surgeon pushes the boundaries of medicine, morality and race relations at a NYC hospital at the turn of the 20th century in this drama series. Throughout 10 episodes–all directed by Steven Soderbergh–the show follows Dr. John Thackery (Oscar(R)-nominee Clive Owen) and his groundbreaking work at the Knickerbocker Hospital as it faces a period of major upheaval.
---
Also Read: Shows Like 'Boardwalk Empire' To Watch If You Miss the Series
---
Boardwalk Empire (HBO Max)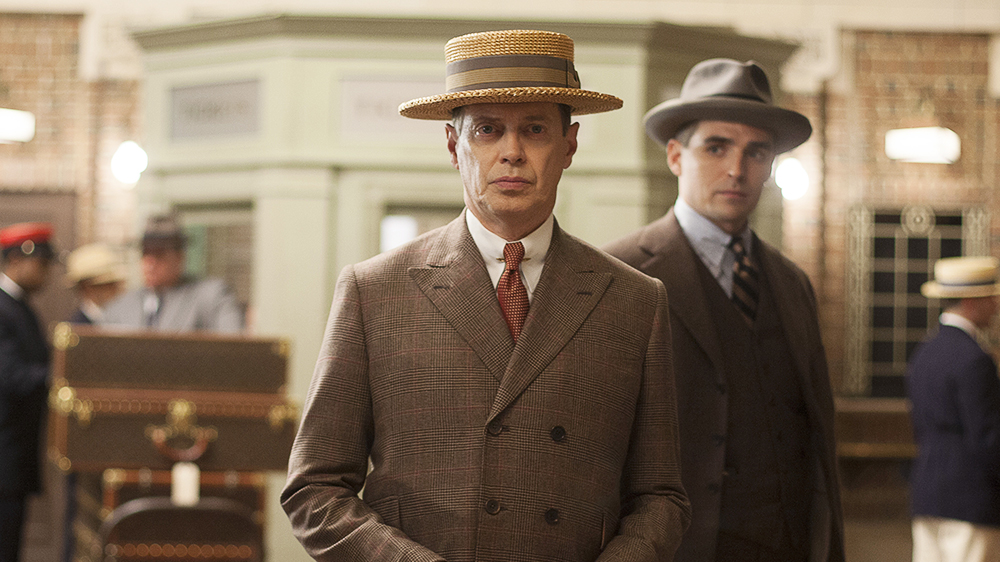 Synopsis: Atlantic City, 1920. When alcohol was outlawed, outlaws became kings. HBO presents this epic new drama series that follows the birth and rise of organized crime in 'the world's playground' at the dawn of Prohibition. Steve Buscemi heads up the cast as Enoch 'Nucky' Thompson, the city's undisputed czar who is equal parts politician and gangster.
Hell on Wheels (The Roku Channel)
Synopsis: The Civil War is in the past, but former Confederate soldier Cullen Bohannon (Anson Mount, Lost) can't put it behind him. Fresh are the horrific memories of the death of his wife, killed at the hands of the Union soldiers setting Bohannon on a course of revenge.
Ripper Street (Crackle & Fubo TV)
Synopsis: April 1889 – six months since the last Jack the Ripper killing, East London is emerging into a fragile peace, hopeful that this killer's reign of terror might at last have run its course. Nowhere is this truer than in the corridors of H Division, the police precinct charged with keeping order in the chaos of Whitechapel. Its men hunted this maniac; and failed to find him. Ripper Street is their story. Between the factories, rookeries, chop shops and pubs that mark out this maelstrom moves Detective Inspector Edmund Reid (Matthew Macfadyen) – a forward thinking detective haunted by a tragic past mistake. Accompanied by the ever loyal local brawn of Detective Sergeant Bennet Drake (Jerome Flynn) and the mercurial brilliance of the U.S. Army surgeon and one-time Pinkerton detective, Captain Homer Jackson (Adam Rothenberg), Reid seeks to bring justice and the rule of law to a world that is forever on the brink of mayhem.
---
Also Read: Shows Like 'Penny Dreadful' To Watch If You Miss the Series
---
Penny Dreadful (Paramount+ & Showtime)
Synopsis: An erotically-charged, profoundly unsettling new saga, PENNY DREADFUL completely reinvents literature's most iconic and terrifying characters. Dorian Gray, Victor Frankenstein and timeless figures from Dracula join a core of original characters in a dark and brutal quest to save a soul — even as they grapple with their own monstrous temptations.