Sons of Anarchy is definitely one of the most binge-worthy series out there. Created by Kurt Sutter, the biker drama series follows Jax Teller, a man in his thirties as he tries to balance his life between being a new father and a biker gang member. Sons of Anarchy ran for seven brilliant seasons and it has been nearly 8 years since it aired its final episode. So, if you still miss the series here are some more shows you should watch next.
Mayans M.C. (Hulu)
Synopsis: Mayans M.C. is a drama series from Kurt Sutter and Elgin James, and is the next chapter in the Sons of Anarchy saga. Set in a post-Jax Teller world, EZ Reyes is a prospect in the Mayans M.C. charter on the Cali/Mexi border. Now, EZ must carve out his new identity in a town where he once was the golden boy with the American Dream in his grasp.
---
Also Read: Gritty Shows Like 'Peaky Blinders' To Watch If You Miss the Series
---
Peaky Blinders (Netflix)
Synopsis: Britain in 1919 is a tumultuous mix of despair and hedonism, a nation cleaned out by the extravagances of the Great War. Returning soldiers, newly minted revolutionaries and criminal gangs all fight for survival in an industrial landscape gripped by economic upheaval. Based on a true story, this drama follows a gang in Birmingham as they rise to become the most feared and powerful in town.
---
Also Read: Shows and Movies Like 'Yellowstone' You Should Watch
---
Synopsis: "Yellowstone" chronicles the Dutton family, led by John Dutton, who controls the largest contiguous cattle ranch in the United States. Amid shifting alliances, unsolved murders, open wounds, and hard-earned respect – the ranch is in constant conflict with those it borders – an expanding town, an Indian reservation, and America's first national park.
---
Also Read: Shows Like 'The Punisher' To Watch If You Miss the Series
---
The Punisher (Disney+)
Synopsis: Frank Castle, also known as "The Punisher", believes he has exacted revenge on the criminals responsible for the tragic murder of his family. However, he soon uncovers a larger, deeper conspiracy behind the events that occurred, involving his time serving in the Marine Corps. Alongside run-ins with law enforcement, his ex-best friend Billy Russo, and former NSA analyst Micro, Frank seeks to uncover the truth once and for all.
---
Also Read: Shows Like 'Justified' To Watch While Waiting For the Sequel Series
---
Justified (Hulu)
Synopsis: Based on Elmore Leonard's novella "Fire in the Hole," Justified was developed by Graham Yost and stars Timothy Olyphant as Deputy US Marshal Raylan Givens, a lawman who finds himself drawn back to his home state of Kentucky.
---
Also Read: Shows Like 'Boardwalk Empire' To Watch If You Miss the Series
---
Boardwalk Empire (HBO Max)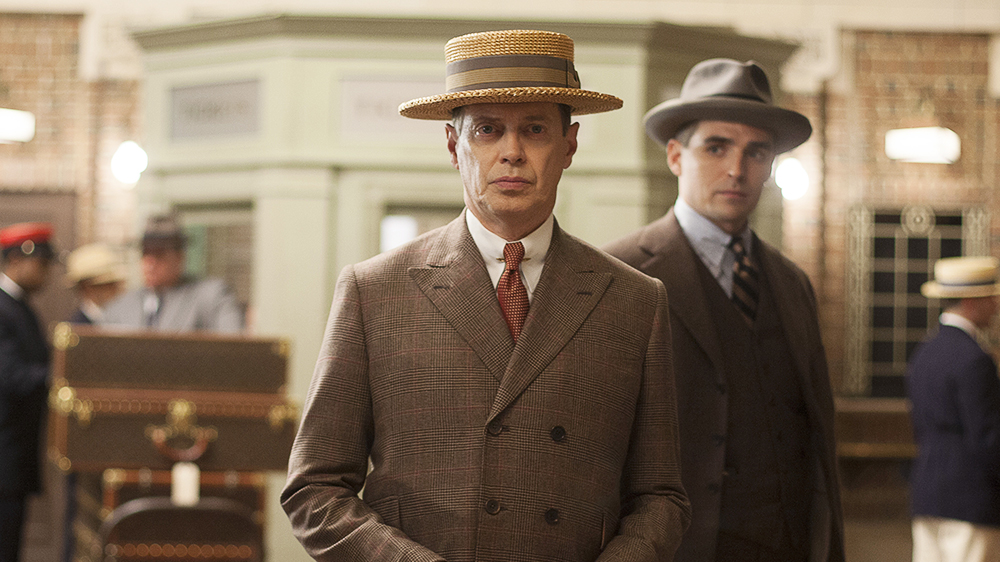 Synopsis: Atlantic City, 1920. When alcohol was outlawed, outlaws became kings. This epic drama series follows the birth and rise of organized crime in 'the world's playground' at the dawn of Prohibition. Steve Buscemi heads up the cast as Enoch 'Nucky' Thompson, the city's undisputed czar who is equal parts politician and gangster. With illegal alcohol opening up lucrative opportunities, Atlantic City becomes a major hub of bootlegging activity as Nucky and his inner circle preside over notorious backroom politics, vicious power struggles, a constant onslaught by the Feds, and Nucky's own insatiable appetite for women, profits and power.
---
Also Read: Shows Like 'The Sopranos' To Watch If You Miss the Series
---
The Sopranos (HBO Max)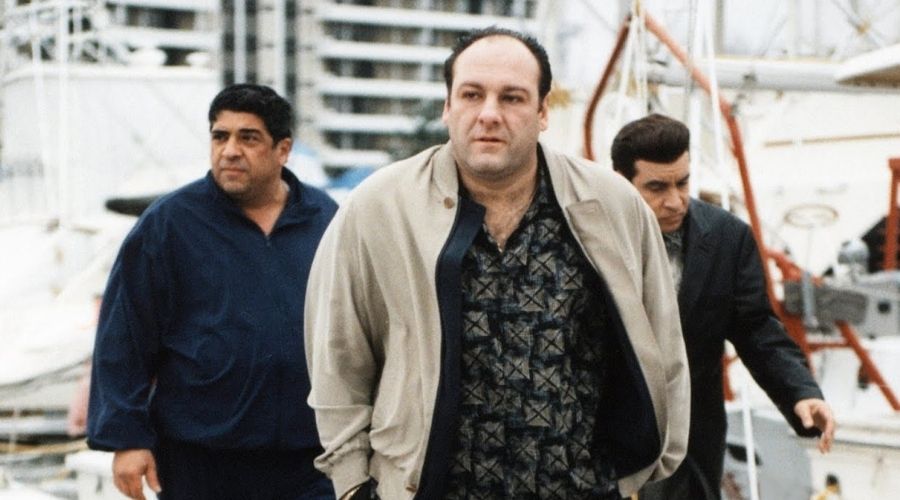 Synopsis: James Gandolfini stars in this acclaimed series as Tony Soprano, a husband and mob boss whose professional and private strains often land him in the office of his therapist. The ensemble cast includes Lorraine Bracco as his doctor, Edie Falco as his long-suffering wife, Michael Imperioli as his hot-headed nephew and Dominic Chianese as his uncle.
Hell on Wheels (The Roku Channel)
Synopsis: The Civil War is in the past, but former Confederate soldier Cullen Bohannon (Anson Mount, Lost) can't put it behind him. Fresh are the horrific memories of the death of his wife, killed at the hands of the Union soldiers setting Bohannon on a course of revenge.
The Bastard Executioner (Hulu)
Synopsis: The Bastard Executioner is a blood-soaked, medieval epic that tells the story of Wilkin Brattle, a 14th century warrior, whose life is forever changed when a divine messenger beseeches him to lay down his sword and lead the life of another man: a journeyman executioner. Set in northern Wales during a time rife with rebellion and political upheaval, Wilkin must walk a tight rope between protecting his true identity while also serving a mysterious destiny.
The Shield (Hulu)
Synopsis: Breaking the conventional formula of the cop genre, THE SHIELD plays out in a tough, morally ambiguous world in which the line between good and bad is crossed every day. It focuses on the tension between a group of corrupt but effective cops led by Detective Vic Mackey, a captain with the burden of bringing them down as well as reducing crime in her district, and a City Councilman out for his own political gain.