Sneaky Pete is one of the most crime thriller series. The Prime Video series follows a "confidence man" as he takes over the identity of his cellmate and goes to their grandparents disguised as him. The drama series stars Giovanni Ribisi, Marin Ireland, Margo Martindale, and Bryan Cranston. Sneaky Pete ran for three brilliant seasons ending its run in 2019. So, if you miss the series here are some more shows you should watch next.
---
Also Read: Shows Like 'Irreverent' To Watch If You Like the Series
---
Synopsis: A criminal mediator from Chicago is forced to flee his life and everything he knows and hide out in a small Australian reef community in Far North Queensland posing as the new church Reverend. "Reverend Mackenzie Boyd" (not his real name) has made a mess so bad he can never go home, but he's going to need all his considerable street smarts to pull off posing as clergy – something he doesn't know the first thing about. If he slips up, he's dead and, after a lifetime of crime, doing good works is not something that comes naturally. But "Mack" finds himself in a small beach town, with no phone or internet, amongst a community that is filled with people desperate for connection and crying out for leader. What at first seems like a perfect hiding place from the Chicago mob quickly becomes Mack's home. But as he reluctantly settles into his new life, Chicago commences the hunt. The only way he will be able to stay off their radar will be to maintain the illusion that he is a Reverend. To do that though, Mack will have to appear to care. Trouble for Mack is, after all that pretending, it may just become a little bit real.
Imposters (Netflix)
Synopsis: In the series premiere, newlyweds Ava (Maddie) and Ezra's blissful marriage shatters when he discovers his sweet wife has disappeared with all their money and enough sensitive information to destroy his family if he turns to the authorities for help. As a devastated Ezra reels and searches for answers, Maddie expertly prepares for her next con with her trusted cohorts, Max (Brian Benben, Dream On) and Sally (Katherine LaNasa, The Campaign). When Richard shows up at Ezra's door in search of his perfect wife Alice, they realize they've been fooled by the same woman and join forces in the hope of finding her to seek revenge.
---
Also Read: Best Shows Like 'Better Call Saul' To Watch If You Miss the Series
---
Better Call Saul (Netflix)
Synopsis: Before Saul Goodman met Walter White, he was struggling attorney Jimmy McGill (Bob Odenkirk). In this prequel to the Emmy-winning series Breaking Bad, Jimmy teams up with Mike Ehrmantraut (Jonathan Banks) and begins his transformation from optimistic underdog into Albuquerque's most notorious legal legend. Michael McKean stars as Jimmy's brilliant, uncompromising brother, Chuck.
Banshee (HBO Max)
Synopsis: Banshee stars Antony Starr as Lucas Hood, an ex-con and master thief who assumes the identity of the sheriff of Banshee, Pennsylvania, where he continues his criminal activities, even as he's hunted by the shadowy gangsters he betrayed years earlier. The action drama charts the twists and turns that follow Hood, who improbably becomes sheriff of the rural, Amish-area town while searching for a woman he last saw 15 years ago when he gave himself up to the police to let her escape after a jewel heist. Living in Banshee under an assumed name, Carrie Hopewell (Ivana Milicevic) is now married to the local DA, has two children (one of whom may be Lucas'), and is trying desperately to keep a low profile – until Lucas arrives to shake up her world and rekindle old passions. Complicating matters is the fact that Banshee is riddled by corruption, with an Amish overlord, Kai Proctor (Ulrich Thomsen), brutally building a local empire of drugs, gambling, and graft.
---
Also Read: Shows Like 'Barry' To Watch After Season 3
---
Barry (HBO Max)
Synopsis: A dark comedy starring Bill Hader (Saturday Night Live), who created and executive produced the series along with Alec Berg (HBO's Silicon Valley), Barry focuses on a depressed, low-rent hitman from the Midwest (Hader, in the title role) who falls in love with acting while on a job in LA.
Mr. Inbetween (Hulu)
Synopsis: A charismatic, yet volatile hitman Ray Shoesmith must navigate his chilling business while also maintaining friendships, parental responsibilities and a fledgling romance in a narrative driven by dark humor and offbeat conversation. Written and starring the winner of the 2019 Best Actor Logie Scott Ryan. Directed and executive produced by Nash Edgerton, with Jason Burrows and producer Michele Bennett.
---
Also Read: Shows Like 'Inventing Anna' For More Con Artists Thrills
---
Inventing Anna (Netflix)
Synopsis: In Inventing Anna, a journalist with a lot to prove investigates the case of Anna Delvey, the Instagram-legendary German heiress who stole the hearts of New York's social scene – and stole their money as well. But is Anna New York's biggest con woman or is she simply the new portrait of the American dream? Anna and the reporter form a dark, funny love-hate bond as Anna awaits trial and our reporter fights the clock to answer the biggest question in NYC: who is Anna Delvey? The series is inspired by the New York Magazine article "How Anna Delvey Tricked New York's Party People" by Jessica Pressler.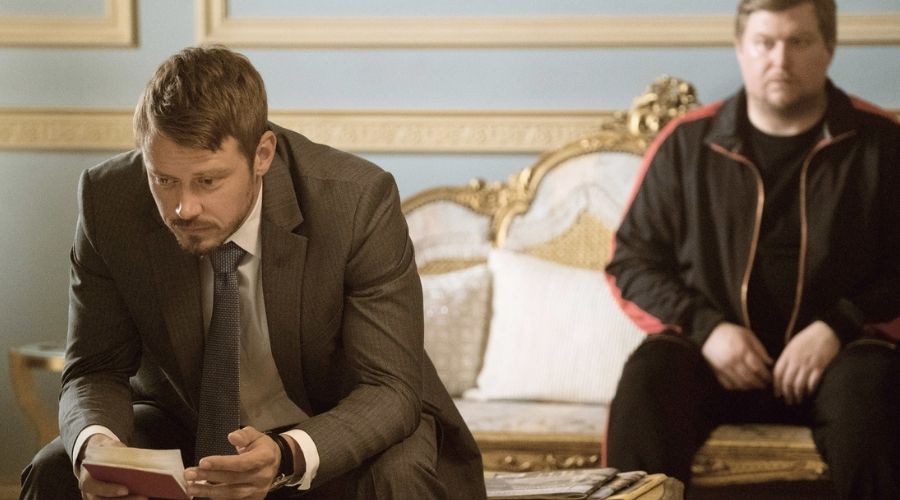 Synopsis: To prevent Iran from going nuclear, intelligence officer John Tavner must forgo all safety nets and assume a perilous "non-official cover" — that of a mid-level employee at a Midwestern industrial piping firm.
Sky Rojo (Netflix)
Synopsis: Sky Rojo is the story of a hunt: that of a powerful pimp named Romeo who is after three women who have escaped from his club, after opening their skulls with a cycling trophy. After the adrenaline of the fight, Coral, Gina and Wendy flee with what they are wearing; without money, passports or friends, in a harsh third act full of dangers, fights and accidents, but also of friendship and the blackest and most acidic comedy.
---
Also Read: Shows Like 'Lupin' To Watch While Waiting For Season 3
---
Lupin (Netflix)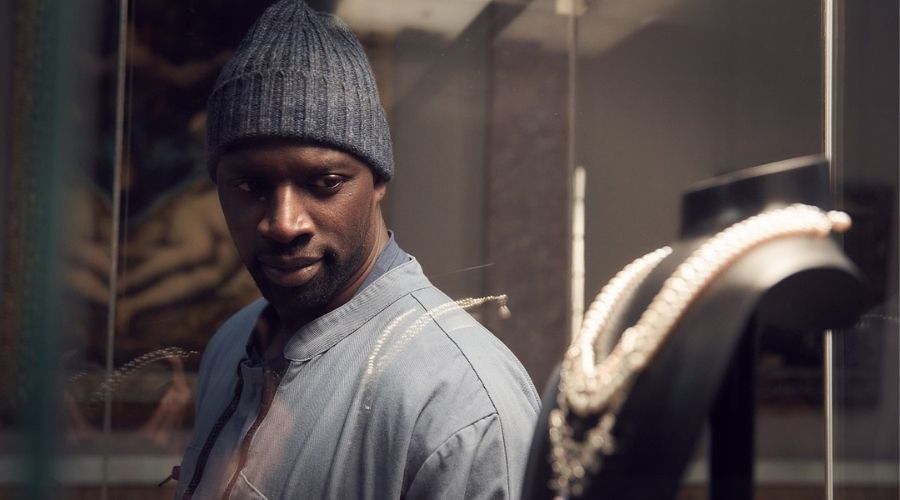 Synopsis: Inspired by the adventures of Arsène Lupin, gentleman thief Assane Diop sets out to avenge his father for an injustice inflicted by a wealthy family. The series stars Omar Sy in the lead role and it is created by George Kay.