Room 104 is one of the most weirdest and entertaining series out there. The HBO anthology series changes its look, genre, and story every episode and it does so brilliantly. Room 104 is filled with brilliantly told surreal stories that resonate with so many people. So, if you like the series here are the best shows you should watch next.
---
Also Read: Shows Like 'The Twilight Zone' To Watch If You Miss the Series
---
Synopsis: The Twilight Zone was the brainchild of Emmy Award-winner Rod Serling, who served as host and wrote over 80 episodes of the original show's 150-plus episode run. It's a strange mix of horror, science-fiction, drama, comedy and superstition. Serling introduced each episode, and many of the black and white hours concluded with a surprise ending. Actors such as Burt Reynolds, Roddy McDowell and Robert Redford made appearances in some of the more well-known stories.
Synopsis: Inside No. 9 is a black comedy series written by and starring Reece Shearsmith and Steve Pemberton (The League of Gentlemen, Psychoville). An anthology of tales of the genuinely unexpected, each 30-minute episode tells a stand-alone story: from a murder on a French train to a burglary in a modernist mansion; from a séance in a Victorian villa to a crisis in a volunteer call centre.
---
Also Read: Mind-Bending Shows Like 'Love, Death & Robots' If You Already Binged Season 3
---
Love Death + Robots (Netflix)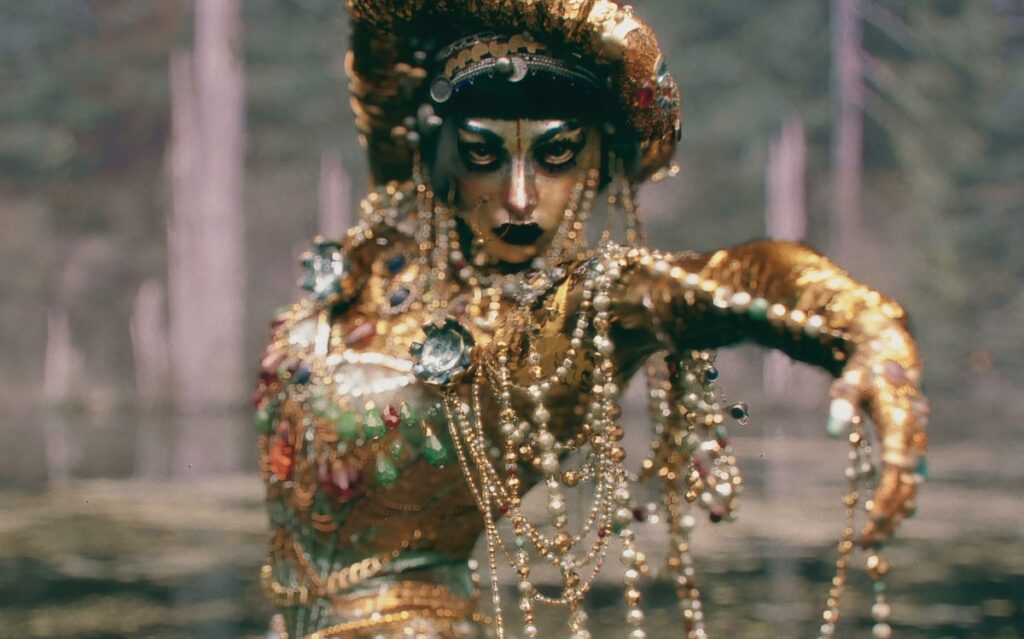 Synopsis: Emmy-winning animated anthology Love, Death + Robots executive produced by Tim Miller (Deadpool, Terminator: Dark Fate) and David Fincher (MINDHUNTER, Mank). Terror, imagination and beauty combine in new episodes which stretch from uncovering an ancient evil to a comedic apocalypse, telling startling short stories of fantasy, horror and science-fiction with trademark wit and visual invention.
Masters of Horror (Prime Video & Tubi)
Synopsis: The foremost names in the horror film genre, including John Carpenter, Dario Argento and Takashi Miike, have joined forces to create this series featuring one hour long horror films.
---
Also Read: Best Shows Like 'Black Mirror' To Watch While Waiting For Season 6
---
Black Mirror (Netflix)
Synopsis: Black Mirror is an anthology series that taps into our collective unease with the modern world, with each stand-alone episode a sharp, suspenseful tale exploring themes of contemporary techno-paranoia. Without questioning it, technology has transformed all aspects of our lives; in every home; on every desk; in every palm – a plasma screen; a monitor; a Smartphone – a Black Mirror reflecting our 21st Century existence back at us. The series is created and written by Charlie Brooker, and executive produced by Brooker and Annabel Jones.
Synopsis: Based on various writings from author Philip K. Dick, Philip K. Dick's Electric Dreams will consist of ten standalone episodes, each set in a different and unique world–some which lay in the far reaches of the universe and time, and others which are much, much closer to home. While the stories may be worlds apart, central to each is the poignant and warm exploration of the importance and significance of humanity. From five to 5000 years in the future, each compelling tale will both illustrate Philip K. Dick's prophetic vision and celebrate the enduring appeal of the prized sci-fi novelist's work.
The Outer Limit (Pluto TV)
Synopsis: Like the classic 1960s series of the same name, each episode is a celebration of the human imagination in which humanity's exploration of new frontiers in technology, outer space and the human experience reveal our greatest hopes and darkest fears. The Outer Limits have explored the consequences of such controversial topics as genetic manipulation, alien visitation and life after death.
---
Also Read: Shows Like 'The OA' to Watch If You Miss the Series
---
The OA (Netflix)
Synopsis: From Brit Marling and Zal Batmanglij, the visionary filmmakers behind Sound of My Voice and The East, comes a powerful, mind-bending tale about identity, human connection and the borders between life and death. The Netflix original series The OA is an odyssey in eight chapters produced in partnership with Plan B Entertainment, Netflix and Anonymous Content. The groundbreaking series offers audiences a singular experience that upends notions about what long-format stories can be.
Los Espookys (HBO Max)
Synopsis: Set in a fictional Latin American country, where the strange and eerie are just part of daily life, this series finds four eccentric friends–Renaldo (Bernardo Velasco), Andres (Julio Torres), Ursula (Cassandra Ciangherotti) and Tati (Ana Fabrega)–creating a business that brings horror fantasies to life for a variety of clients. Fred Armisen co-stars.
---
Also Read: Shows Like 'Twin Peaks' To Watch If You Miss the Series
---
Synopsis: "She's dead. Wrapped in plastic." Date: Friday, February 24, 1989: Homecoming Queen Laura Palmer is found dead, washed up on a riverbank, and wrapped in plastic sheeting. FBI Special Agent Dale Cooper is called in to investigate the murder of this young woman in the small, Northwestern town of Twin Peaks. What he doesn't know is that in Twin Peaks, no one is innocent.