Riverdale has proven to be one of the most popular series among teens and while it is certainly not a critical darling, it is getting renewed season after season and that is because it is still being watched by enough people. Now, Riverdale is returning for its seventh and final season. So, while you wait for the upcoming season here are some more shows you should watch next.
The Order (Netflix)
Synopsis: At Belgrave University, college freshman Jack Morton joins a fabled secret society where he's thrust into a dangerous game of life or death. As Jack goes deeper, he uncovers dark family secrets and an underground battle between werewolves and the magical dark arts.
---
Also Read: Witchy Supernatural Shows Like 'Chilling Adventures of Sabrina' You Should Watch
---
Chilling Adventures of Sabrina (Netflix)
Synopsis: In the town of Greendale, where it always feels like Halloween, sixteen-year-old Sabrina Spellman faces a daunting decision. Born half-witch, half-mortal, she must choose between two worlds: the supernatural world of her family and the human world of her friends – while standing against the evil forces that threaten her, her family, and the daylight world humans inhabit. Raised by stern Aunt Zelda and maternal Aunt Hilda, Sabrina finds comfort in best friends Harvey, Roz, and Theo, as well as Ambrose, her warlock cousin, and partner in crime. Proving herself a powerful adversary as she hones her sorcery skills at the Academy of Unseen Arts, Sabrina soon learns the Dark Lord's true intentions and ultimate plan for her future. Tonally in the vein of Rosemary's Baby and The Exorcist, this dark coming-of-age story, based on the Archie Comics graphic novel, is a fiendishly enticing reimagining of the beloved comic book characters.
---
Also Read: Shows Like 'Pretty Little Liars' To Watch If You Miss the Series
---
Pretty Little Liars (HBO Max)
Synopsis: Rosewood is a perfect little town. So quiet and pristine, you'd never guess it holds so many secrets. Some of the ugliest ones belong to the prettiest girls in town: Aria, Spencer, Hanna and Emily, four friends whose darkest secrets have been unraveling since Alison, the Queen Bee of their group disappeared. As the mystery surrounding Ali's disappearance resurfaces, the girls begin getting messages from a mysterious "A," who they quickly realize is out to get them. Now, after years of tormenting and numerous shocking revelations, the Liars are united and ready to kick some "A" and uncover the truth! No longer just wanting to sit by and wait for "A's" latest cruel attack, Aria, Emily, Hanna and Spencer take matters into their own hands and try to finally put a stop to their tormentor. As relationships are put to the test, new and old secrets are revealed and the stakes are raised higher than ever before as the Liars come closer to the truth. Will all of their sacrifices be worth it in the end?
---
Also Read: Shows Like 'Legacies' To Watch After Season 4
---
Legacies (Netflix)
Synopsis: For the last decade, the iconic heroes and villains of The Vampire Diaries and The Originals have captivated audiences worldwide. They left an enduring legacy of love and family in their wake, which continues in Legacies, a thrilling new drama that tells the story of the next generation of supernatural beings at The Salvatore School for the Young and Gifted. It's here that Klaus Mikaelson's daughter, 17-year-old Hope Mikaelson; Alaric Saltzman's twins, Lizzie and Josie Saltzman; and other young adults — including political scion MG and the mysterious Landon Kirby — come of age in the most unconventional way possible, nurtured to be their best selves…in spite of their worst impulses. A supernatural teen soap from executive producer/writer Julie Plec (The Vampire Diaries, The Originals), Legacies blends humor, heart and horror, as teens with terrifying supernatural origins battle not only their demons within, but also the demons that endanger the world at large. Will these young witches, vampires and werewolves become the heroes they want to be — or the villains they were born to be? As they fight to protect their secret, their town of Mystic Falls and eventually the world, they will have to rely on ancient folklore and tales to learn how to battle their far-reaching enemies.
---
Also Read: Fantasy Shows Like 'The Magicians' To Watch If You Miss The Series
---
The Magicians (Netflix)
Synopsis: Based upon Lev Grossman's best-selling books, The Magicians centers around Brakebills University, a secret institution specializing in magic. There, amidst an unorthodox education of spellcasting, a group of twenty-something friends soon discover that a magical fantasy world they read about as children is all too real— and poses grave danger to humanity.
---
Also Read: Shows Like The CW's 'Gossip Girl' To Watch If You Miss the Series
---
Gossip Girl (HBO Max)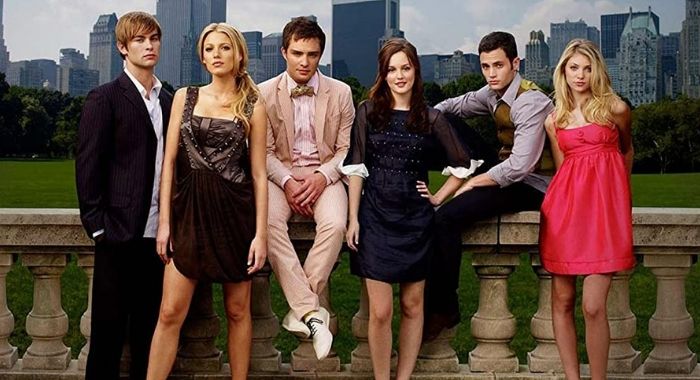 Synopsis: Based on the best-selling series of young-adult novels by Cecily von Ziegesar and executive produced by Josh Schwartz ("Chuck," "The O.C.") & Stephanie Savage ("The O.C."), "Gossip Girl" is a one-hour drama based on the lives of privileged Manhattan prep school teens. The students first learn that Serena van der Woodsen, once the Upper East Side's most notorious party girl, is back in town the way they learn all the important news in their lives: from the blog of the all-knowing albeit ultra-secretive Gossip Girl.
---
Also Read: Teen Fantasy Shows Like 'Teen Wolf' To Watch While Waiting For The Movie
---
Synopsis: Scott's a young high school sophomore who has always been on the outside looking in. No girlfriend, bad at sports and socially awkward. But a single wolf bite changes everything. Now Scott has super-human abilities which lead him to become the star of his lacrosse team. His athletic prowess also makes him popular and desirable, and he falls for the new girl in town, Allison, who's equally smitten. But Scott's new personality and abilities also pose several problems, including being pulled into the middle of a war between werewolves and werewolf hunters, the leader of which is the father of Allison.
Cruel Summer (Hulu)
Synopsis: From the executive producer, Jessica Biel, comes the chilling story of one girl, Kate Wallis, who goes missing. And another girl, Jeanette Turner, who mysteriously takes over her life. Told over 3 summers in the 90s, Cruel Summer will leave you torn between who to believe and what 'the truth' even looks like. Because the deeper you go in this mystery, the darker it gets. In this twisted tale, the truth is how you see it.
Nancy Drew (HBO Max)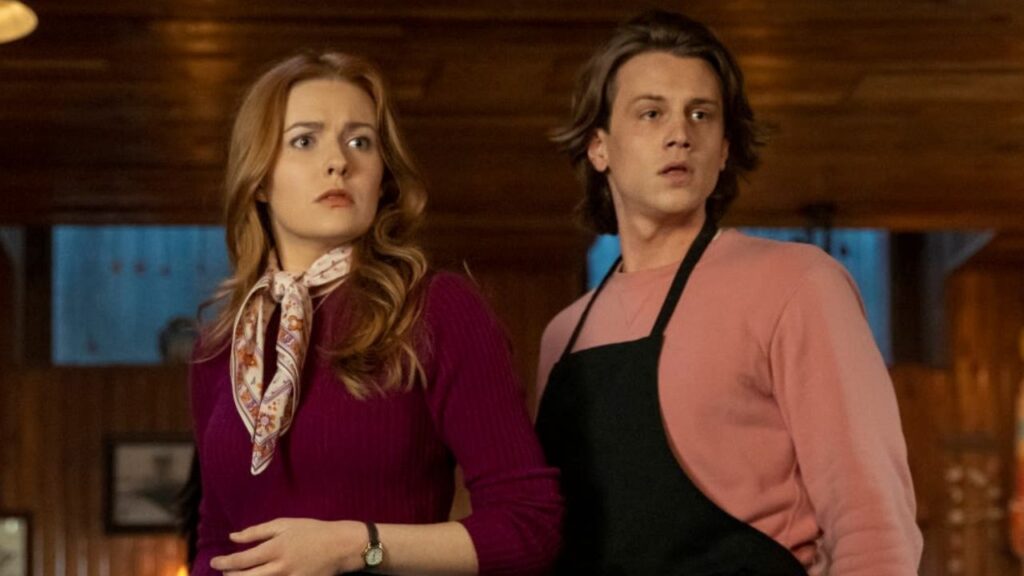 Synopsis: Nancy Drew is a brilliant teenage detective whose sense of self had come from solving mysteries in her hometown of Horseshoe Bay. Devastated by her mother's passing, Nancy swears off crime-solving, but when a socialite is murdered, Nancy finds herself a prime suspect in the crime, along with a group of other teens present at the scene.
Katy Keene (HBO Max)
Synopsis: A Riverdale spinoff, Katy Keene follows the lives and loves of four iconic Archie Comics characters as they chase their twenty-something dreams in New York City. Katy designs clothes for anyone she can, including her friend and roommate Josie. Josie and Katy's roommate Jorge has his eye on Broadway, but after a series of rejections, he hopes to take his drag performance career as Ginger to the next level. The mysterious Pepper Smith plans to open her own version of Andy Warhol's Factory. She has the connections, but no one seems to know where she got her money — or if she really has any at all. Katy has the support of her longtime boyfriend, KO Kelly, who has his own dream of becoming a professional boxer. As these aspiring artists take on the runway, the recording studio, Broadway, and the NYC social scene, they will find more than just a career in the big city — they'll find long-lasting friendship.