Quantico at its best is one of the most intense action drama series you will ever watch. Starring Priyanka Chopra in the lead role, the ABC series follows a group of new Quantico recruits. The series jumps back and forth between the present and the past to find out which one of these recruits was responsible for the biggest attack on America since 9/11. Quantico ran three seasons ending its run in 2018, so if you also miss the series here are some shows you could watch next.
---
Also Read: Shows Like 'Homeland' To Watch If You Miss the Series
---
Synopsis: Homeland is an edge-of-your-seat sensation. CIA officer Carrie Mathison (Claire Danes) is tops in her field despite being bipolar, which makes her volatile and unpredictable. With the help of her long-time mentor Saul Berenson (Mandy Patinkin), Carrie fearlessly risks everything, including her personal well-being and even sanity, at every turn. You won't be able to turn away from this gripping, emotional thriller in which nothing short of the fate of our nation is at stake.
---
Also Read: Shows Like 'The Night Agent' To Watch While Waiting For Season 2
---
The Night Agent (Netflix)
Synopsis: Based on the novel by Matthew Quirk, The Night Agent is a sophisticated, character-based, action-thriller centering on a low level FBI Agent who works in the basement of the White House, manning a phone that never rings — until the night that it does, propelling him into a fast moving and dangerous conspiracy that ultimately leads all the way to the Oval Office.
---
Also Read: Shows Like 'Blindspot' To Watch If You Miss the Series
---
Blindspot (Hulu)
Synopsis: Sullivan Stapleton (300: Rise of an Empire), Jaimie Alexander (Thorfilms) and Oscar® nominee Marianne Jean-Baptiste (Without a Trace) star in this one-hour action thriller from Berlanti Productions (The Flash, Arrow, Pan) and writer/executive producer Martin Gero. Stapleton stars as hardened FBI agent Kurt Weller, who is drawn into a complex conspiracy when a naked amnesiac, Jane Doe (Alexander), is found in Times Square covered in a series of cryptic tattoos …including his name on her back. As Weller and his teammates at the FBI — among them, wartime vet Edgar Reed, the secretive Tasha Zapata and Assistant Director Mayfair (Jean-Baptiste) — begin to investigate the veritable treasure map that are Jane Doe's tattoos, they are drawn into a high-stakes underworld that twists and turns through a labyrinth of secrets and revelations — the information they uncover might ultimately change the world. At the center of this mystery is the relationship between Weller and Jane Doe. With every passing day, Jane unveils a new skill or a hidden talent without understanding its origin, while Weller is drawn deeper into his troubled, complicated relationship with this enigmatic woman. They both strive to make a connection, unaware of the dangerous blindspot that threatens them.
---
Also Read: Shows Like 'Covert Affairs' To Watch If You Miss the Series
---
Synopsis: Meet Annie Walker (Piper Perabo, Coyote Ugly): smart, stunning and the CIA's newest field operative in one of their most secretive branches. Suddenly summoned by headquarters for active duty one month before training is over, she's quickly thrown into a shadowy world full of cons, killers and international crime rings. What she doesn't know is there's something—or someone—from her past that her bosses want badly enough to put her in harm's way. She just has to survive long enough to find out why.
Synopsis: Kiefer Sutherland stars as Jack Bauer in this unique television series in which the entire season takes place in one day, with each of the 24 episodes covering one hour and told in real time.
Designated Survivor (Netflix)
Synopsis: A lower-level cabinet member who is suddenly appointed President of the United States after a catastrophic attack on the U.S. Capitol during the State of the Union. In this dramatic thriller, Kirkman will struggle to keep the country and his own family from falling apart, while navigating the highly volatile political arena and while leading the search to find who is responsible for the attack.
---
Also Read: Shows Like 'The Blacklist' To Watch While Waiting For Season 11
---
The Blacklist (Netflix)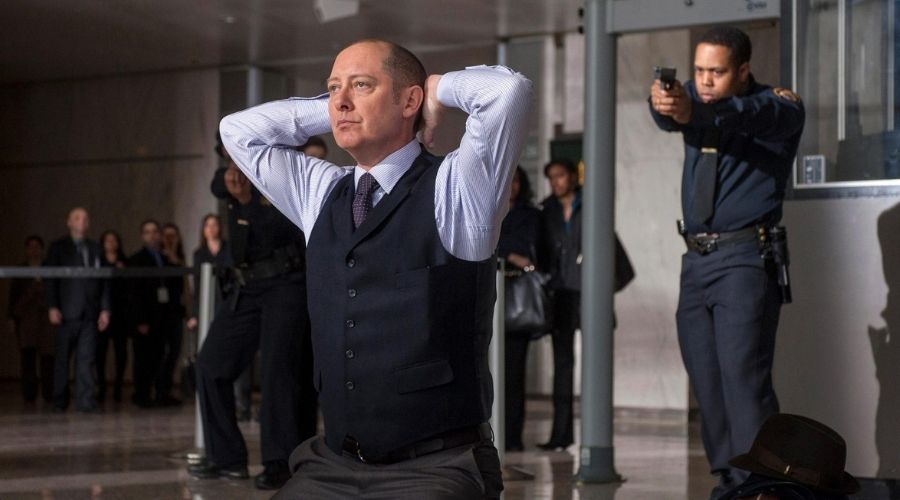 Synopsis: For decades, ex-government agent Raymond "Red" Reddington (James Spader, TV's "The Office," "Boston Legal") has been one of the FBI's most wanted fugitives. Brokering shadowy deals for criminals across the globe, Red was known by many as "The concierge of Crime." Now, he's mysteriously surrendered to the FBI with an explosive offer: he will help catch the world's most elusive criminals, under the condition that he speaks only to Elizabeth "Liz" Keen (Megan Boone, TV's "Law & Order: Los Angeles"), an FBI profiler fresh out of Quantico. For Liz, it's going to be one hell of a first day on the job.
---
Also Read: Thrilling Shows Like "Class of '09" To Watch If You Like the Series
---
Class of '09 (Hulu)
Synopsis: FX's Class of '09 follows a class of FBI agents set in three distinct points in time who grapple with immense changes as the U.S. criminal justice system is altered by artificial intelligence. Spanning multiple decades and told across interweaving timelines, the series examines the nature of justice, humanity and the choices we make that ultimately define our lives and legacy.
---
Also Read: Spy Shows Like 'Citadel' To Watch While Waiting For 'Citadel: Diana'
---
Synopsis: Eight years ago, Citadel fell. The independent global spy agency—tasked to uphold the safety and security of all people—was destroyed by operatives of Manticore, a powerful syndicate manipulating the world from the shadows. With Citadel's fall, elite agents Mason Kane (Richard Madden) and Nadia Sinh (Priyanka Chopra Jonas) had their memories wiped as they narrowly escaped with their lives. They've remained hidden ever since, building new lives under new identities, unaware of their pasts. Until one night, when Mason is tracked down by his former Citadel colleague, Bernard Orlick (Stanley Tucci), who desperately needs his help to prevent Manticore from establishing a new world order. Mason seeks out his former partner, Nadia, and the two spies embark on a mission that takes them around the world in an effort to stop Manticore, all while contending with a relationship built on secrets, lies, and a dangerous-yet-undying love.
The Enemy Within (Apple TV)
Synopsis: In this character-based psychological thriller, Erica Shepherd (Jennifer Carpenter), a brilliant former CIA operative now known as one of the most notorious traitors in recent American history, is serving life in a Supermax prison. Against every fiber of his being, but with nowhere else to turn, FBI agent Will Keaton (Morris Chestnut) enlists Shepherd to help track down a fiercely dangerous and elusive criminal she knows all too well. While Shepherd and Keaton have different motivations for bringing the enemy to justice, they both know that to catch a spy… they must think like one. The cast includes Jennifer Carpenter, Morris Chestnut, Raza Jaffrey, Kelli Garner, Cassandra Freeman and Noah Mills.
---
Also Read: Shows Like 'Condor' To Watch If You Loved the Spy Series
---
Condor (MGM+)
Synopsis: Based on the novel "Six Days of the Condor" by James Grady and screenplay "Three Days of the Condor" by Lorenzo Semple Jr. and David Rayfiel, Condor follows CIA analyst (Max Irons) who stumbles onto a plan that threatens the lives of millions. Joe Turner has always been conflicted about his work for the CIA. But when something he's discovered gets his entire office killed, leaving Joe as the only survivor and forcing him to go on the run, the theoretical reservations he's harbored turn into all-too-real moral dilemmas. Under pressure, Joe will be forced to redefine who he is and what he's capable of in order to discover the truth and to stop a plot that threatens the lives of millions. Starring Max Irons, William Hurt, Leem Lubany, Angel Bonnani, Kristen Hager, with Mira Sorvino and Bob Balaban and special guest star Brendan Fraser.
Berlin Station (MGM+)
Synopsis: Berlin Station is a contemporary spy series that follows Daniel Miller (Richard Armitage), an undercover agent who has just arrived at the CIA station in Berlin, Germany. Miller has a clandestine mission: to determine the identity of a now-famous whistleblower masquerading as "Thomas Shaw." Guided by jaded veteran Hector DeJean (Rhys Ifans) Daniel learns to contend with the rough-and-tumble world of the field officer – agent-running, deception, danger and moral compromises. As he dives deeper into the German capital's hall of mirrors and uncovers the threads of a conspiracy that leads back to Washington, Daniel wonders: Can anyone ever be the same after a posting to Berlin?