Pushing Daisies was pitched as a forensic fairy tale and it tells the story of a pie maker named Ned (Lee Pace) who has the extraordinary ability to bring anyone back from the dead just by touching them, but there is a catch and that is that if he touches them for a second time they die permanently. There is also another catch and that is if he doesn't touch the reanimated person in under one minute someone else will die and take the place of the reanimated person. Ned begins to help a detective in order to solve his cases by reanimating the dead for a minute. Everything was going as smoothly as it could when Ned learns that his childhood crush died and in his grief, he touches her and lets somebody else die in her place (don't worry the person who died wasn't exactly a saint), and then both of them start a relationship despite never being able to touch. While Pushing Daisies only ran for two seasons, the fans of the series still adore Pushing Daisies endlessly and if you also miss the series here are some shows you could watch after the Bryan Fuller series.
---
Also Read: Shows Like 'Dirk Gently's Holistic Detective Agency' To Watch If You Miss the Series
---
Dirk Gently's Holistic Detective Agency (Hulu)
Synopsis: Welcome back to the world of Dirk Gently's Holistic Detective Agency. Every season is a dizzying, smart, dangerous, unexpected (for us, not the people involved) and fun adventure that explores a different genre. Season one is about time travel with body-swapping.
---
Also Read: Dark Comedy Shows Like 'Dead Like Me' To Watch If You Miss the Series
---
Dead Like Me (The Roku Channel)
Synopsis: Centers on a disaffected young woman who is suddenly killed when a piece of the MIR space station hurtles to Earth and hits her in the head. Georgia (George) Lass is surprised to discover that an afterlife does exist, and that she's already been assigned a job. Her new boss is Rube, a "reaper" — one of the many who pluck the souls of the living and escort them to their eternal reward.
---
Also Read: Shows Like 'The Good Place' To Watch If You Miss the Series
---
The Good Place (Netflix)
Synopsis: What happens when we die? It's a question everyone has asked since the beginning of time. But when Eleanor Shellstrop (Kristen Bell) dies tragically she finds out that the afterlife is amazing; full of frozen yogurt soulmates and wonderful people who have done incredible things with their lives. It is absolutely perfect. The only problem is Eleanor isn't supposed to be in The Good Place. In fact her life decisions wouldn't have even gotten her close. But due to a clerical error, she's been given someone else's reward and now has to struggle with being good in order to make sure her secret isn't discovered.
Wonderfalls
Synopsis: Although a recent graduate of Brown University, Jaye Tyler decides to ignore her degree, live in a trailer and work at a tourist gift shop in Niagara Falls called Wonderfalls—-much to the despair of her well-to-do family. But Jaye's aimless life takes a startling turn after a lion figurine begins talking to her. Her family calls it an "episode" … but Jaye knows better. Fearing for her sanity, Jaye nevertheless starts doing exactly what an increasing number of inanimate objects tell her to do and is amazed when her outrageous actions begin changing people's lives in unexpected ways. Created by Bryan Fuller and starring Caroline Dhavernas, Diana Scarwid, William Sadler, Katie Finneran, Tyron Leitso, Tracie Thoms, and Lee Pace.
---
Also Read: Shows Like 'iZombie' To Watch If You Miss the Series
---
iZombie (Netflix)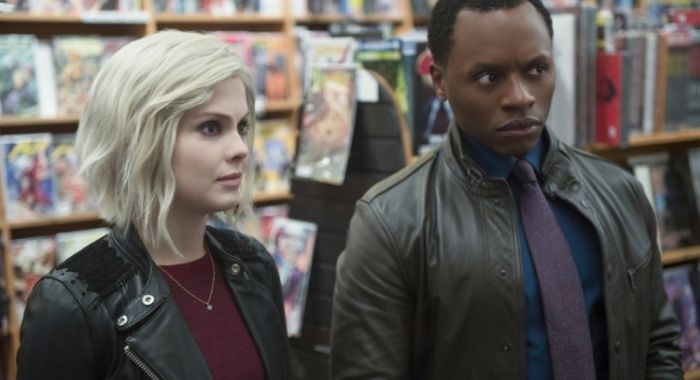 Synopsis: From the executive producers of Veronica Mars, iZombie stars Rose McIver (Masters of Sex, Once Upon a Time) as Olivia "Liv" Moore, a medical resident on the fast track to a perfect life … until she's turned into a zombie. Now stuck between half-alive and undead, Liv transfers to the city morgue to reluctantly access the only thing that allows her to maintain her humanity — human brains. But there are side effects to Liv's new diet. With each brain she consumes, she experiences flashes of the corpse's memories — including, at times, clues as to how they were killed. Her brilliant and eccentric boss encourages her to embrace this gift and to work with an eager, unproven homicide detective to help solve these murders … and quiet the voices in her head. iZombie is based upon characters published by DC Entertainment's Vertigo imprint.
Santa Clarita Diet (Netflix)
Synopsis: Joel (Timothy Olyphant) and Sheila (Drew Barrymore) are husband and wife realtors leading vaguely discontented lives in the L.A. suburb of Santa Clarita with their teenaged daughter Abby, until Sheila goes through a dramatic change sending their lives down a road of death and destruction…but in a good way. Santa Clarita Diet stars Drew Barrymore as Sheila Hammond, Timothy Olyphant as Joel Hammond, Liv Hewson as Abby Hammond and Skyler Gisondo as Eric Bemis. Showrunner Victor Fresco, Drew Barrymore, Timothy Olyphant, Aaron Kaplan, Tracy Katsky, Chris Miller and Ember Truesdell are executive producers on the series. Nancy Juvonen is a producer.
---
Also Read: Quirky Shows Like 'Russian Doll' To Watch If You Already Binged Season 2
---
Russian Doll (Netflix)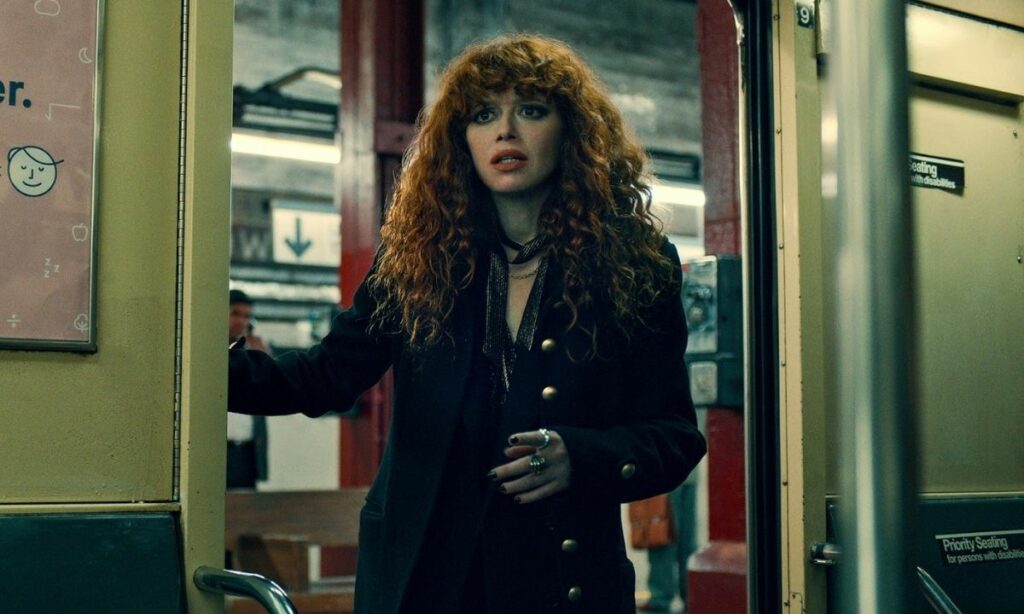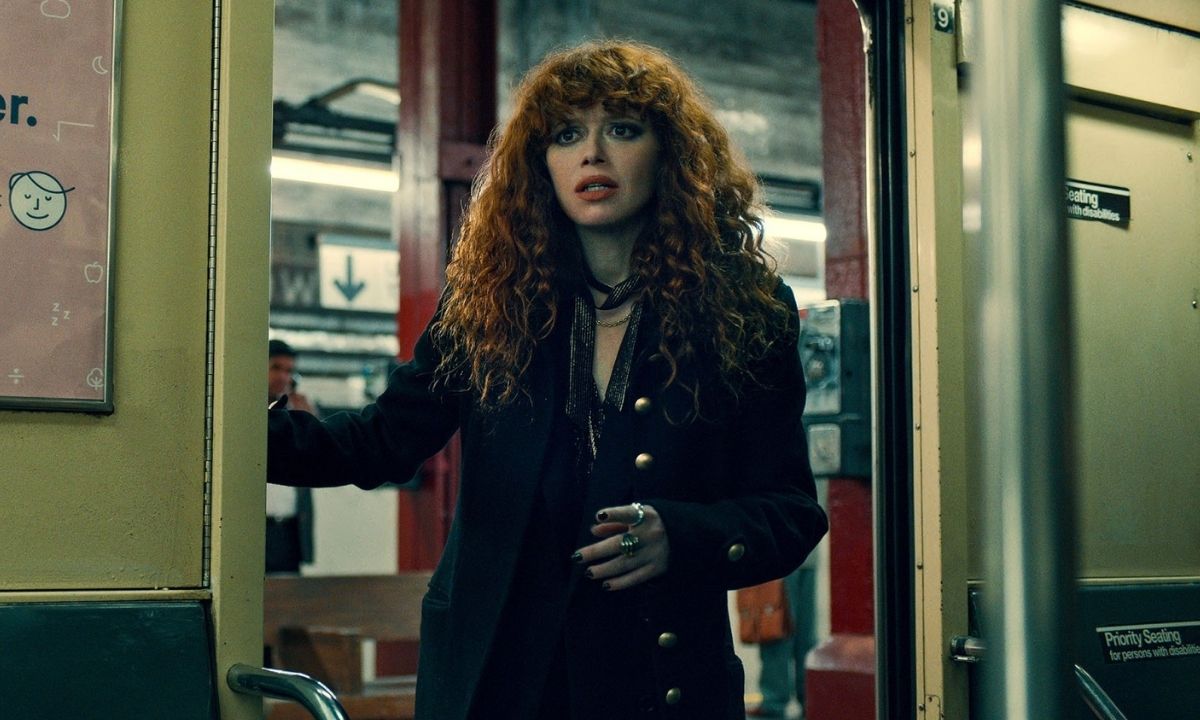 Synopsis: Natasha Lyonne, Charlie Barnett, Greta Lee, Elizabeth Ashley. A young woman is at her 36th birthday party in New York City until she dies accidentally. Then instantly she's alive and back at the party-only to die again, helpless to stop the scenario from repeating over and over again and desperate to understand what's happening and why.
---
Also Read: Best Shows Like 'Barry' To Watch After Season 3
---
Barry (HBO Max)
Synopsis: A dark comedy starring Bill Hader (Saturday Night Live), who created and executive produced the series along with Alec Berg (HBO's Silicon Valley), Barry focuses on a depressed, low-rent hitman from the Midwest (Hader, in the title role) who falls in love with acting while on a job in LA.
Synopsis: From acclaimed creators Kate Purdy and Raphael Bob-Waksberg (BoJack Horseman) comes the Amazon Original Undone, a groundbreaking and genre bending animated series about a young woman's complex journey to unlock her past and solve the mystery of her father's death. Alma Winograd-Diaz (Rosa Salazar, Alita: Battle Angel) takes her mundane life one day at a time until a near fatal accident induces visions of her late-father, Jacob (Bob Odenkirk). Through these persistent visions he urges her to tap into a mysterious ability that allows her to travel through space and time with the hopes of preventing his untimely death. This quest challenges Alma's relationships and brings into question her mental wellbeing with those closest to her.
---
Also Read: Shows Like 'Six Feet Under' To Watch If You Miss the Series
---
Six Feet Under (HBO Max)
Synopsis: When death is your business, what is your life? From Oscar(R)-winning screenwriter Alan Ball ('American Beauty') comes this award-winning HBO drama series that takes a darkly comic look at a dysfunctional L.A. family that runs a funeral business. With Peter Krause, Frances Conroy, Michael C. Hall, Lauren Ambrose and Rachel Griffiths.