Fox's Prodigal Son is one of the best thriller series purely because of its entertainment value and brilliant performances from Michael Sheen and Tom Payne playing the killer duo. The series follows ex-FBI agent Malcolm Bright (Payne) who is the son of the infamous serial killer "the Surgeon" aka Martin Whitly (Sheen), the discovery that his father is a serial killer who killed multiple innocent people has affected Malcolm in a very a bad way and he suspects that he is a sociopath like his father. The series is a great blend of psychological thriller and mystery. While fans enjoyed the series immensely, it seems that Fox didn't share the same enthusiasm about the series and canceled it after two seasons leaving all of us with a huge cliffhanger ending that might never get resolved. Prodigal Son aired its second and final season in 2021 and since then there is not much news on if we are getting a new season of Prodigal Son on any other network or streaming platform. So, if you miss the series here are some shows that you might find interesting if you also miss Prodigal Son.
---
Also Read: Best Shows Like 'Killing Eve' To Watch If You Miss the Series
---
Killing Eve (Hulu)
Synopsis: Based on the novellas by Luke Jennings Killing Eve centers on two women; Eve is a bored, whip-smart, pay-grade MI5 security officer whose desk-bound job doesn't fulfil her fantasies of being a spy. Villanelle is a mercurial, talented killer who clings to the luxuries her violent job affords her. Killing Eve topples the typical spy-action thriller as these two fiercely intelligent women, equally obsessed with each other, go head to head in an epic game of cat and mouse.
Lie to Me (Hulu)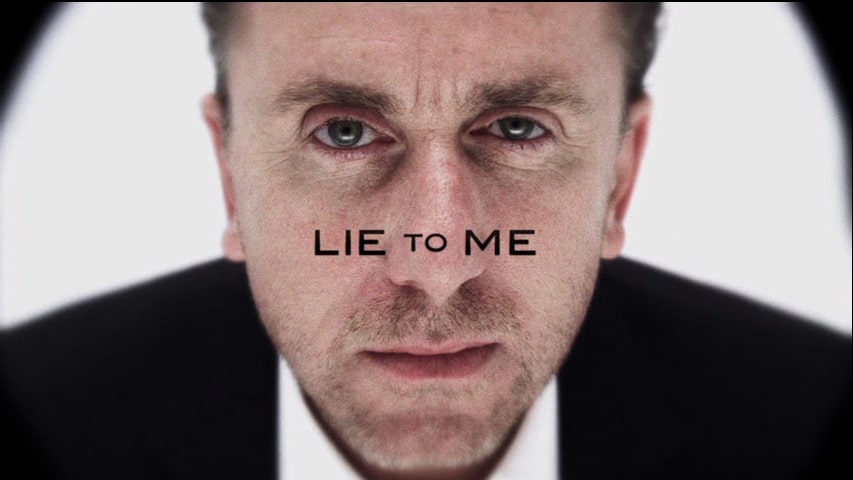 Synopsis: Cal heads up a private agency contracted by the FBI, local police, law firms, corporations, and private individuals when they hit roadblocks in their searches for the truth. Joining him are a variety of experts in the field of behavioral evaluation: Dr. Gillian Foster is a gifted psychologist and Cal's professional partner, a woman whose guidance Cal needs, whether he knows it or not; Will Loker is Cal's lead researcher, and he is so aware of the human tendency to lie that he has decided to uncomplicate matters and practice what he terms "radical honesty": he says everything on his mind at all times. Ria Torres, the newest member of the team, arrives at the truth differently by acting more on instinct and using her natural, less-studied ability to read body language and catch certain clues that Cal's other pledges may miss. Lie To Me probes how people can deceive themselves just as easily as they deceive others, and explores the idea that there is nothing more revealing than when we choose to tell the truth and when we decide to lie.
---
Also Read: Best Shows Like 'Mindhunter' To Watch If You Miss the Series
---
Mindhunter (Netflix)
Synopsis: In the late 1970s two FBI agents expand criminal science by delving into the psychology of murder and getting uneasily close to all-too-real monsters. Mindhunter features Jonathan Groff (Looking), Holt McCallanay (Sully), Anna Torv (Fringe) and Hannah Gross (Unless). The series is directed by David Fincher (Gone Girl, The Social Network, Zodiac), Asif Kapadia (Amy, Senna), Tobias Lindholm (A War, A Hijacking) and Andrew Douglas (The Amityville Horror, U Want Me 2 Kill Him?). Fincher, Joshua Donen (Gone Girl, The Quick and the Dead) Charlize Theron (Girlboss, Hatfields & McCoys) and Cean Chaffin (Gone Girl, Fight Club) are Executive Producers.
---
Also Read: Shows Like 'Bates Motel' To Watch If You Miss the Series
---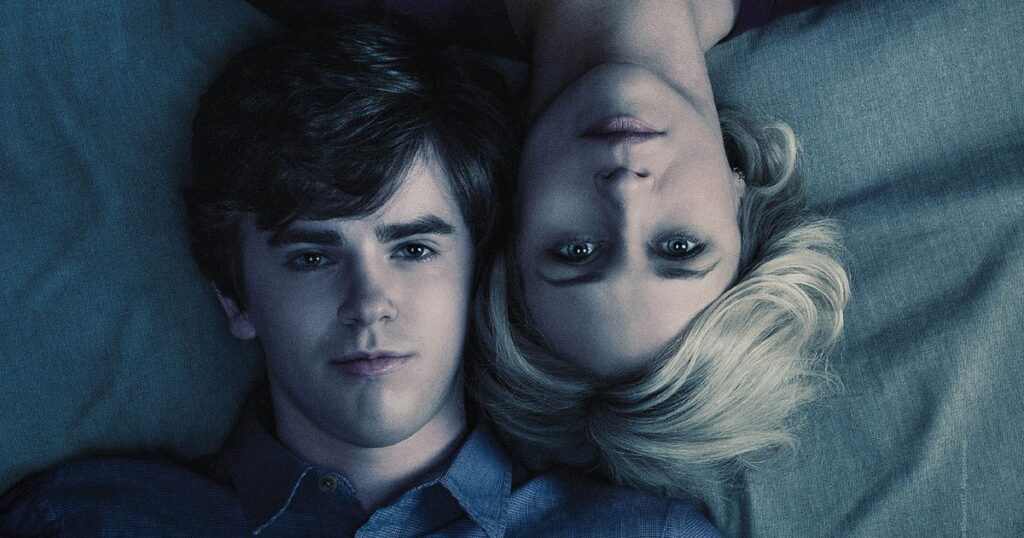 Synopsis: From Executive Producers Carlton Cuse (Lost) and Kerry Ehrin (Friday Night Lights and Parenthood), Bates Motel delves into the sadistic and twisted relationship between serial killer-to-be, Norman Bates, and his mother Norma. A prelude to the classic horror film Psycho, the series takes a contemporary glimpse into Norman's formative years and reveals how he became one of the most infamous murderers of all time.
---
Also Read: Shows Like Netflix's 'You' to Watch While Waiting For Season 4 Part 2
---
You (Netflix)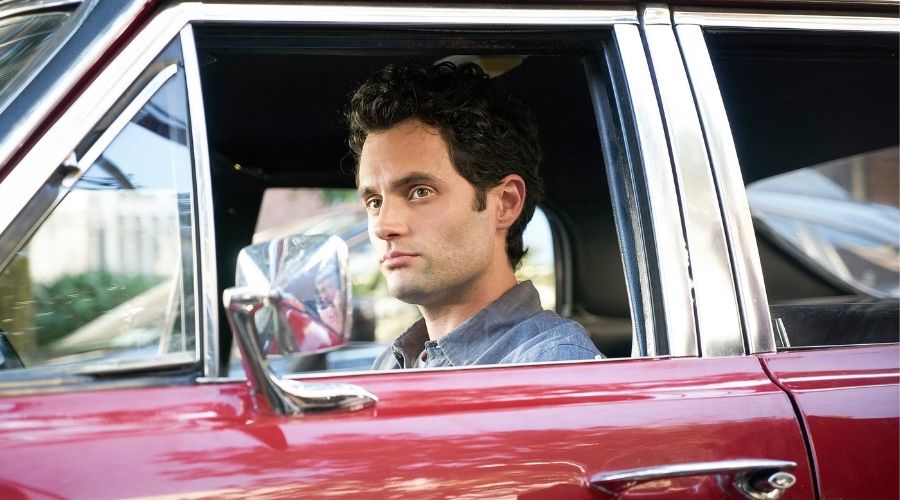 Synopsis: From executive producer/writers Greg Berlanti and Sera Gamble, and based on Caroline Kepnes' best-selling novel of the same name, YOU is a 21st century love story about an obsessive, yet brilliant twentysomething who uses the hyper connectivity of today's technology to make the woman of his dreams fall in love with him. "What would you do for love?" When a brilliant bookstore manager crosses paths with an aspiring writer, his answer becomes clear: anything. Using the Internet and social media as his tools to gather the most intimate of details and get close to her, a charming and awkward crush quickly becomes obsession as he quietly and strategically removes every obstacle — and person — in his way.
Synopsis: When notorious serial killer Joe Carroll (James Purefoy) escapes from death row and embarks on a new killing spree, the FBI calls former agent Ryan Hardy (Kevin Bacon), who captured Carroll nine years earlier, after Carroll murdered 14 female students on a college campus where he taught literature. Knowing Carroll better than anyone and close with Carroll's ex-wife, Hardy works closely with an FBI team and soon discovers that Carroll was not only communicating with a network of killers in the outside world, but has much more planned than just a prison escape – and there's no telling how many additional killers are out there. As Hardy and the FBI team are challenged by the ever-growing web of murder around them, masterminded by the diabolical Carroll, Hardy will not only get a second chance to capture Carroll, but another shot at redemption, as he faces not one but an entire cult of serial killers.
---
Also Read: Best Shows Like 'Dexter' to Watch If You Miss the Series
---
Synopsis: He's smart, he's good looking, and he's got a great sense of humor. He's Dexter Morgan, everyone's favorite serial killer. As a Miami forensics expert, he spends his days solving crimes, and nights committing them. But Dexter lives by a strict code of honor that is both his saving grace and lifelong burden. Torn between his deadly compulsion and his desire for true happiness, Dexter is a man in profound conflict with the world and himself. Golden Globe winner Michael C. Hall stars in the hit Showtime Original Series.
---
Also Read: Shows Like 'The Mentalist' To Watch If You Miss the Series
---
The Mentalist (HBO Max & The Roku Channel)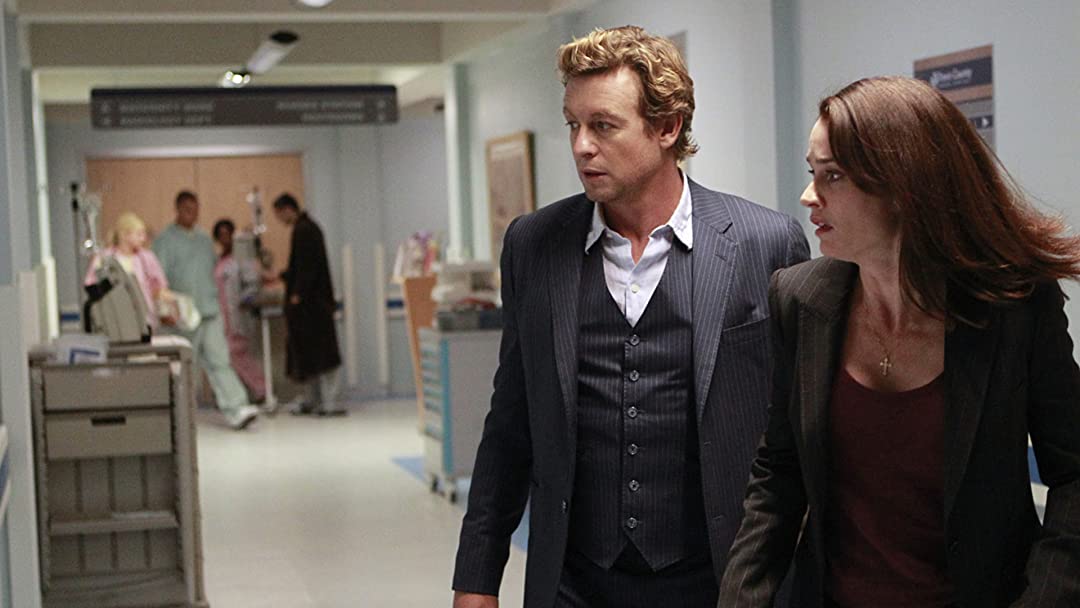 Synopsis: Golden Globe nominee Simon Baker stars as Patrick Jane, an independent consultant for the California Bureau of Investigation with a remarkable track record for solving serious crimes using only his razor sharp skills of observation. Notorious for his blatant lack of protocol and his semi-celebrity past as a psychic (whose paranormal abilities he now admits he feigned), Jane's role in cracking a series of tough high-profile cases is highly valued by his fellow agents. However, no-nonsense Senior Agent Teresa Lisbon alternates between reluctantly acknowledging Jane's usefulness and blasting him for his theatrics, narcissism and dangerous lack of boundaries. Lisbon's team includes agents Kimball Cho, Wayne Rigsby and rookie Grace Van Pelt, who all think Jane's a loose cannon but admire his charm and knack for clearing cases.
---
Also Read: Shows Like 'Hannibal' To Watch If You Miss the Series
---
Hannibal (Hulu & Plex)
Synopsis: FBI Agent Will Graham (Hugh Dancy) hunts the most notorious serial killers. Graham is both gifted and cursed with an extraordinary ability: he can think like his prey, seeing what they see and feeling what they feel. While pursuing an especially troubling, cannibalistic murderer, Special Agent Jack Crawford (Laurence Fishburne) teams Graham with a highly respected psychiatrist – a man with a taste for the criminally minded: Dr. Hannibal Lecter (Mads Mikkelsen).
Synopsis: Emmy and Golden Globe winner Gillian Anderson (The X-Files) smolders as a British detective summoned to Belfast to solve a high-profile murder. She quickly recognizes the signs of a serial killer, but the culprit (Jamie Dornan, Once Upon a Time) has already targeted his next victim.