Prison Break is one of the most thrilling series ever made and it came out at a time when most of the shows were serialized and were not airing in a long arcing story. With its brilliant storytelling and complex characters Prison Break garnered acclaim from both critics and audiences. The smash hit series ran for five seasons and is also a TV movie, but is still regularly discussed for a revival which all the fans are desperately hoping for. So, if you miss Prison Break here are some shows similar to it you could binge.
---
Also Read: Shows Like 'Money Heist' If You Miss the Series
---
Money Heist (Netflix)
This Netflix Spanish original is created by Alex Pina and is probably the best heist series in the whole world, It follows eight thieves each with a different set of skills, and their leader the 'Professor' as they pull off the biggest heist in recorded history. Money Heist had five successful seasons on the streaming giant. Netflix's official synopsis for the series is, "Eight thieves take hostages and lock themselves in the Royal Mint of Spain as a criminal mastermind manipulates the police to carry out his plan."
Escape at Dannemora (Paramount+ & Showtime)
Synopsis: This limited series is based on the stranger-than-fiction account of a prison break in upstate New York in the summer of 2015 that spawned a massive manhunt for two convicted murderers. The prisoners were aided in their escape by a married female prison employee with whom they both became sexually entangled. It stars Oscar® winners Benicio del Toro and Patricia Arquette, and Golden Globe® nominee Paul Dano. Emmy® winner Ben Stiller executive produces and directs all episodes.
---
Also Read: Gritty Shows Like 'Peaky Blinders' To Watch If You Miss the Series
---
Peaky Blinders (Netflix)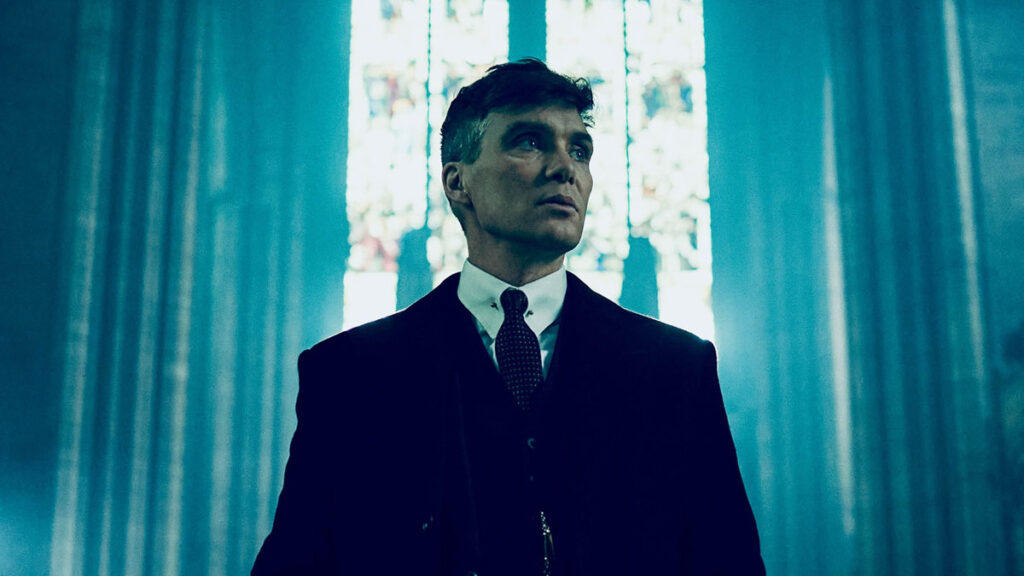 Synopsis: Britain in 1919 is a tumultuous mix of despair and hedonism, a nation cleaned out by the extravagances of the Great War. Returning soldiers, newly minted revolutionaries and criminal gangs all fight for survival in an industrial landscape gripped by economic upheaval. Based on a true story, this drama follows a gang in Birmingham as they rise to become the most feared and powerful in town.
---
Also Read: Shows Like 'Ozark' To Watch If You Already Miss the Series
---
Ozark (Netflix)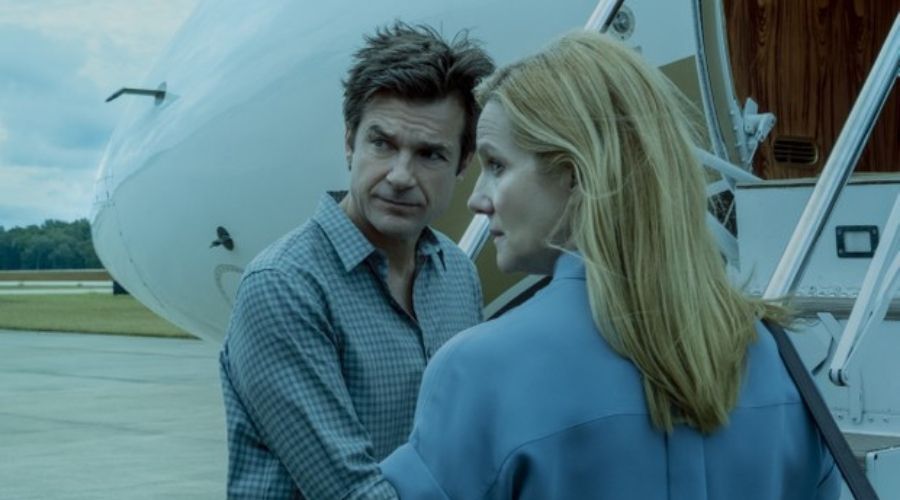 Synopsis: Ozark is a thrilling drama set in the present-day and follows the Byrde family's journey from their normal, suburban Chicago life to their dangerous criminal enterprise in the Ozarks, Missouri. The series explores capitalism, family dynamics, and survival through the eyes of (anything but) ordinary Americans.
Breakout Kings (Hulu)
Synopsis: From the writers/producers of the hit series Prison Break, comes Breakout Kings, A&E's new action-packed drama series following an unconventional partnership between the U.S. Marshals' office and a group of convicts as they work to catch fugitives on the run.
---
Also Read: Shows Like 'The Blacklist' To Watch If You Like the Series
---
The Blacklist (Netflix)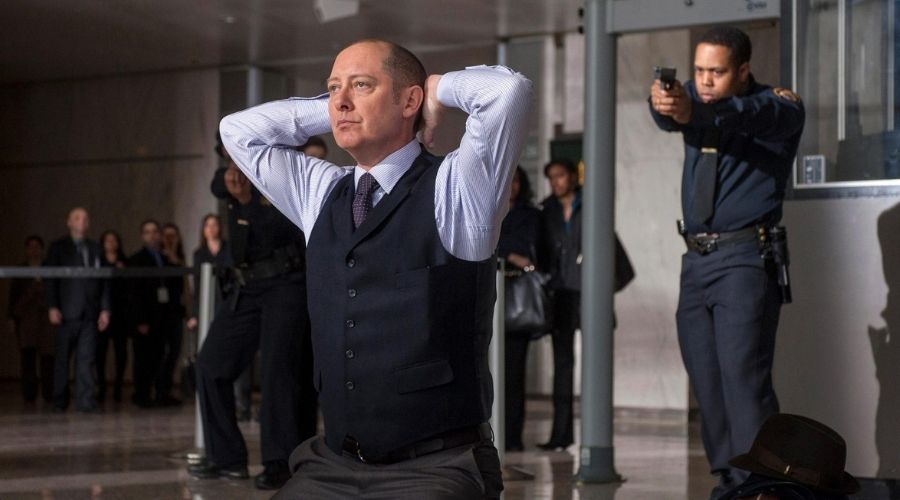 Synopsis: For decades, ex-government agent Raymond "Red" Reddington (James Spader, TV's "The Office," "Boston Legal") has been one of the FBI's most wanted fugitives. Brokering shadowy deals for criminals across the globe, Red was known by many as "The concierge of Crime." Now, he's mysteriously surrendered to the FBI with an explosive offer: he will help catch the world's most elusive criminals, under the condition that he speaks only to Elizabeth "Liz" Keen (Megan Boone, TV's "Law & Order: Los Angeles"), an FBI profiler fresh out of Quantico. For Liz, it's going to be one hell of a first day on the job.
---
Also Read: Shows Like 'Breaking Bad' To Watch If You Miss the Series
---
Breaking Bad (Netflix)
Synopsis: Breaking Bad follows protagonist Walter White (Bryan Cranston), a chemistry teacher who lives in New Mexico with his wife (Anna Gunn) and teenage son (RJ Mitte) who has cerebral palsy. White is diagnosed with Stage III cancer and given a prognosis of two years left to live. With a new sense of fearlessness based on his medical prognosis, and a desire to secure his family's financial security, White chooses to enter a dangerous world of drugs and crime and ascends to power in the world. The series explores how a fatal diagnosis such as White's releases a typical man from the daily concerns and constraints of normal society and follows his transformation from mild family man to a kingpin of the drug trade.
Oz (HBO Max)
Synopsis: Welcome to Emerald City, an experimental unit of the Oswald Maximum Security Prison or OZ. Em City is about prisoner rehabilitation over public retribution. No matter how hardened a criminal or killer, whether you're in for a few years or for life, you have a role to play. Once inside, choose your friends carefully. Stay on everybody's good side…if you can find one.
Sky Rojo (Netflix)
Synopsis: Sky Rojo is the story of a hunt: that of a powerful pimp named Romeo who is after three women who have escaped from his club, after opening their skulls with a cycling trophy. After the adrenaline of the fight, Coral, Gina and Wendy flee with what they are wearing; without money, passports or friends, in a harsh third act full of dangers, fights and accidents, but also of friendship and the blackest and most acidic comedy.
Black Bird (Apple TV+)
Synopsis: Inspired by actual events, when high school football hero and decorated policeman's son Jimmy Keene (Taron Egerton) is sentenced to 10 years in a minimum security prison, he is given the choice of a lifetime — enter a maximum-security prison for the criminally insane and befriend suspected serial killer Larry Hall (Paul Walter Hauser), or stay where he is and serve his full sentence with no possibility of parole. Keene quickly realizes his only way out is to elicit a confession and find out where the bodies of several young girls are buried before Hall's appeal goes through. But is this suspected killer telling the truth? Or is it just another tale from a serial liar? This dramatic and captivating story subverts the crime genre by enlisting the help of the very people put behind bars to solve its mysteries.