Pretty Little Liars is one of the most popular teen series ever made. Its success was like lightning in a bottle. Loosely based on a book series of the same name by Sara Shepard, the series follows a group of estranged friends, who come together one year after the disappearance of their friend Allison because of an anonymous villain, who is taunting them via texts. The series ran for seven seasons on Freeform and launched multiple spin-offs and a reboot. So, if you miss Pretty Little Liars here are some more shows you could watch to fill up your time.
---
Also Read: Shows Like The CW's 'Gossip Girl' To Watch If You Miss the Series
---
Gossip Girl (HBO Max)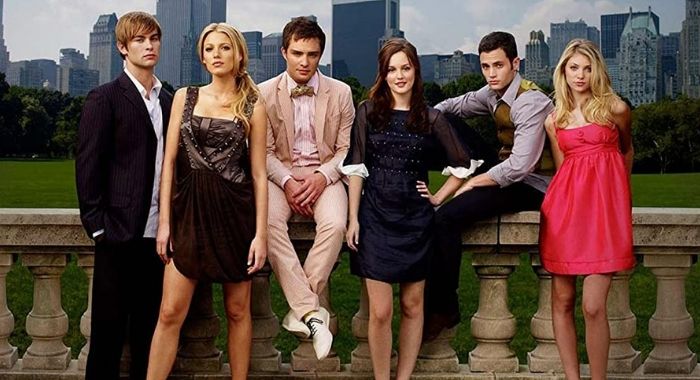 Synopsis: Based on the best-selling series of young-adult novels by Cecily von Ziegesar and executive produced by Josh Schwartz ("Chuck," "The O.C.") & Stephanie Savage ("The O.C."), "Gossip Girl" is a one-hour drama based on the lives of privileged Manhattan prep school teens. The students first learn that Serena van der Woodsen, once the Upper East Side's most notorious party girl, is back in town the way they learn all the important news in their lives: from the blog of the all-knowing albeit ultra-secretive Gossip Girl.
Pretty Little Liars: Original Sin (HBO Max)
Synopsis: Twenty years ago, a series of tragic events almost ripped the blue-collar town of Millwood apart. Now, in present day, a disparate group of teen girls — a brand-new set of Little Liars — find themselves tormented by an unknown Assailant and made to pay for the secret sin committed by their parents two decades ago…as well as their own. In the dark, coming-of-age, horror-tinged drama Original Sin, we find ourselves miles away from Rosewood, but within the existing Pretty Little Liars universe — in a brand-new town, with a new generation of Little Liars.
---
Also Read: Shows Like Netflix's 'You' to Watch After Season 4
---
You (Netflix)
Synopsis: From executive producer/writers Greg Berlanti and Sera Gamble, and based on Caroline Kepnes' best-selling novel of the same name, YOU is a 21st century love story about an obsessive, yet brilliant twentysomething who uses the hyper connectivity of today's technology to make the woman of his dreams fall in love with him. "What would you do for love?" When a brilliant bookstore manager crosses paths with an aspiring writer, his answer becomes clear: anything. Using the Internet and social media as his tools to gather the most intimate of details and get close to her, a charming and awkward crush quickly becomes obsession as he quietly and strategically removes every obstacle — and person — in his way.
---
Also Read: Shows Like 'Cruel Summer' To Watch If You Miss the Series
---
Cruel Summer (Hulu)
Synopsis: From the executive producer, Jessica Biel, comes the chilling story of one girl, Kate Wallis, who goes missing. And another girl, Jeanette Turner, who mysteriously takes over her life. Told over 3 summers in the 90s, Cruel Summer will leave you torn between who to believe and what 'the truth' even looks like. Because the deeper you go in this mystery, the darker it gets. In this twisted tale, the truth is how you see it.
---
Also Read: Shows Like '13 Reasons Why' To Watch If You Miss the Series
---
13 Reasons Why (Netflix)
Synopsis: 13 Reasons Why is a Netflix series adapted from the best-selling books by Jay Asher. It follows teenager Clay Jensen (Dylan Minnette) as he returns home from school to find a mysterious box with his name on it lying on his porch. Inside he discovers cassette tapes recorded by Hannah Baker (newcomer Katherine Langford) —his classmate and crush—who tragically committed suicide two weeks earlier. On tape, Hannah explains that there are thirteen reasons why she decided to end her life. Will Clay be one of them? If he listens, he'll find out how he made the list. Through Hannah and Clay's dual narratives, 13 Reasons Why weaves an intricate and heart wrenching story of teenage life that will deeply affect viewers.
---
Also Read: Shows Like 'Riverdale' To Watch While Waiting for The Final Season
---
Riverdale (Netflix)
Synopsis: Based on the characters from Archie Comics, Riverdale gives a subversive take on small-town life. Things aren't always what you expect in Riverdale. As a new school year begins, the town is reeling from the tragic death of high school golden boy Jason Blossom.
The summer's events made all-American teen Archie Andrews realize that he wants to pursue a career in music, but his fractured friendship with Jughead Jones, and Josie McCoy's focus on her own band leaves Archie without a mentor. Meanwhile, girl-next-door Betty Cooper is not ready to reveal her true feelings for Archie, and new student, Veronica Lodge, has an undeniable spark with her crush. And then there's Cheryl Blossom, Riverdale's Queen Bee, who stirs up trouble amongst Archie, Betty and Veronica. But is Cheryl hiding something about the mysterious death of her twin brother, Jason? Riverdale may look like a quiet, sleepy town, but there's more to the story.
American Vandal (Netflix)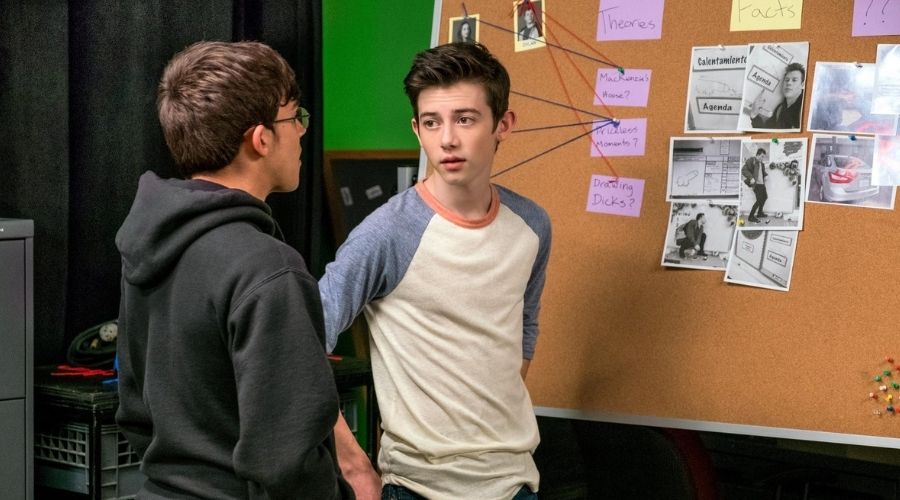 Synopsis: From co-creators Tony Yacenda (Pillow Talking) and Dan Perrault (Honest Trailers), and showrunner Dan Lagana (Zach Stone Is Gonna Be Famous), American Vandal is a half-hour true-crime satire that explores the aftermath of a costly high school prank that left twenty-seven faculty cars vandalized with phallic images. Over the course of the eight-episode season, an aspiring sophomore documentarian investigates the controversial and potentially unjust expulsion of troubled senior (and known dick-drawer) Dylan Maxwell. Not unlike its now iconic true-crime predecessors, the addictive American Vandal will leave one question on everyone's minds until the very end: Who drew the dicks?
---
Also Read: Shows Like 'How To Get Away With Murder' To Watch If You Miss the Series
---
How to Get Away With Murder (Netflix)
Synopsis: The brilliant, charismatic and seductive Professor Annalise Keating gets entangled with four law students from her class, "How to Get Away with Murder." Little do they know that they will have to apply what they learned to real life, in this masterful, sexy, suspense-driven legal thriller.
---
Also Read: Shows Like 'Veronica Mars' To Watch If You Miss the Series
---
Veronica Mars (Hulu)
Synopsis: Spring breakers are getting murdered in Neptune, thereby decimating the seaside town's lifeblood tourist industry. After Mars Investigations is hired by the family of one of the victims to find their son's killer, Veronica is drawn into an epic eight-episode mystery that pits the enclave's wealthy elites, who would rather put an end to the month-long bacchanalia, against a working class that relies on the cash influx that comes with being the West Coast's answer to Daytona Beach.
Dare Me (Netflix)
Synopsis: Dare Me is an unflinching exploration of volatile female friendships, jealousy, loyalty and the dynamics of power in a small Midwestern town. Peering behind the all-American façade, the series dives into the cutthroat world of competitive high school cheerleading, following the fraught relationship between two best friends after a new coach arrives to bring their team to prominence. Part coming-of-age story, part small-town drama, part murder mystery, Dare Me exposes the physical and psychological extremes that some young women are willing to endure in order to get ahead.
---
Also Read: Shows Like 'One Of Us Is Lying' To Watch If You Miss the Series
---
One of Us is Lying (Peacock)
Synopsis: Based on Karen M. McManus's #1 New York Times best-selling novel, One of Us Is Lying is the story of what happens when five high schoolers walk into detention and only four make it out alive. Everyone is a suspect, and everyone has something to hide.
Get Even (Netflix)
Synopsis: On the surface Kitty, Margot, Bree and Olivia appear to have nothing in common – but there's one passion which unites them: to expose injustice. They form their own secret society, DGM – they Don't Get Mad, they Get Even – playing anonymous pranks to expose bullies.
I Know What You Did Last Summer (Prime Video)
Synopsis: One year after the fatal car accident that haunted their graduation night, a group of teenagers find themselves bound together by a dark secret and stalked by a brutal killer. As they try to piece together who's after them, they reveal the dark side of their seemingly perfect town—and themselves. Everyone is hiding something, and uncovering the wrong secret could be deadly.