Power is definitely one of the most impressive crime dramas to come out in recent years. The Starz series stars Omari Hardwick in the lead role of James "Ghost" St. Patrick, a successful nightclub owner in New York with a great wife but all is not as it seems because Ghost is leading a double life and when he is not running his nightclub he is a feared drug kingpin. Power also stars Joseph Sikora, Lela Loren, Naturi Naughton, and 50 Cent. The series became one of the most popular dramas by Starz, and it has several spin-offs currently on air which are also impressive. Power ran for six brilliant seasons on Starz ending its run in 2020. So, if you also miss the series here are some more shows you could watch next.
---
Also Read: Great Shows Like 'Boardwalk Empire' To Watch If You Miss the Series
---
Boardwalk Empire (HBO Max)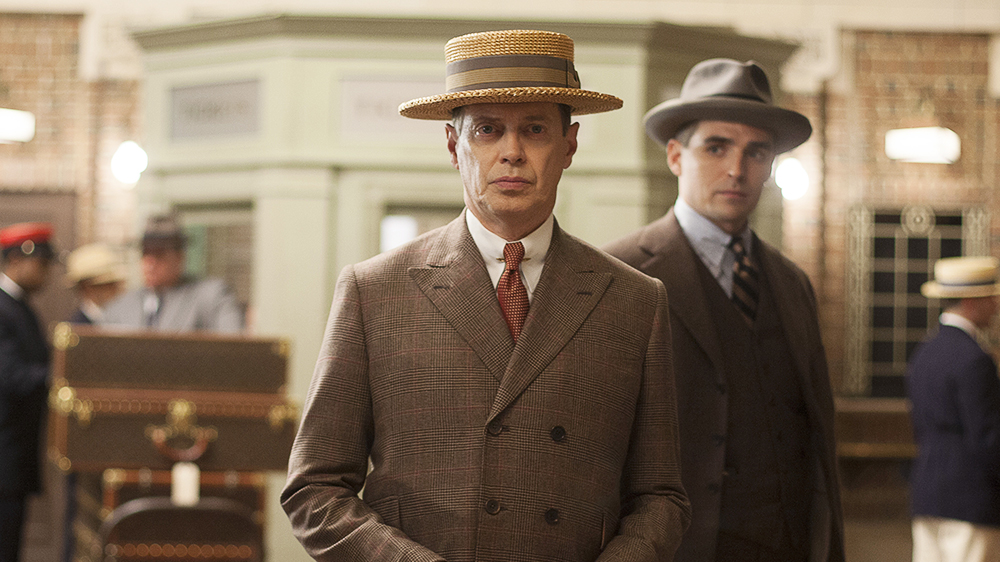 Synopsis: Atlantic City, 1920. When alcohol was outlawed, outlaws became kings. HBO presents this epic new drama series that follows the birth and rise of organized crime in 'the world's playground' at the dawn of Prohibition. Steve Buscemi heads up the cast as Enoch 'Nucky' Thompson, the city's undisputed czar who is equal parts politician and gangster.
Snowfall (Hulu)
Synopsis: A young street entrepreneur, a Mexican wrestler, a CIA operative, a drug-running couple and other characters are set on a violent collision course during the infancy of the crack cocaine epidemic in 1980s Los Angeles.
---
Also Read: Shows Like 'Breaking Bad' To Watch If You Miss the Series
---
Breaking Bad (Netflix)
Synopsis: Breaking Bad follows protagonist Walter White (Bryan Cranston), a chemistry teacher who lives in New Mexico with his wife (Anna Gunn) and teenage son (RJ Mitte) who has cerebral palsy. White is diagnosed with Stage III cancer and given a prognosis of two years left to live. With a new sense of fearlessness based on his medical prognosis, and a desire to secure his family's financial security, White chooses to enter a dangerous world of drugs and crime and ascends to power in the world. The series explores how a fatal diagnosis such as White's releases a typical man from the daily concerns and constraints of normal society and follows his transformation from mild family man to a kingpin of the drug trade.
Empire (Hulu)
Synopsis: From Academy Award nominee Lee Daniels ("Lee Daniels' The Butler," "Precious") and Emmy Award winner Danny Strong ("Game Change," "Lee Daniels' The Butler"), comes EMPIRE, a sexy and powerful new drama about the head of a music empire whose three sons and wife all battle for his throne. Set to an original soundtrack written and produced by hip-hop hitmaker Timbaland, the family drama stars Academy Award nominee Terrence Howard ("Crash," "Hustle & Flow") and Academy Award and Emmy Award nominee Taraji P. Henson ("Person of Interest," "The Curious Case of Benjamin Button").
---
Also Read: Shows Like 'Narcos' To Watch If You Miss the Series
---
Narcos (Netflix)
Synopsis: Narcos is an inside look into the world of international drug trafficking and the rise and fall of the world's most dangerous criminals who would stop at nothing to attain the ultimate goal – power. The series offers viewers a window into both sides of what ultimately became the world's most lucrative business – the import and export of illegal drugs. From the battles between the DEA, local law enforcement, the military and the most righteous of government officials, to the greed driven, even deadlier battles between the multiple cartel factions themselves – riddled with corruption from all sides – the rise of the drug war and major role the U.S. plays in it, being the largest consumer in the world, unfolds before us.
---
Also Read: Shows Like 'The Sopranos' To Watch If You Miss the Series
---
The Sopranos (HBO Max)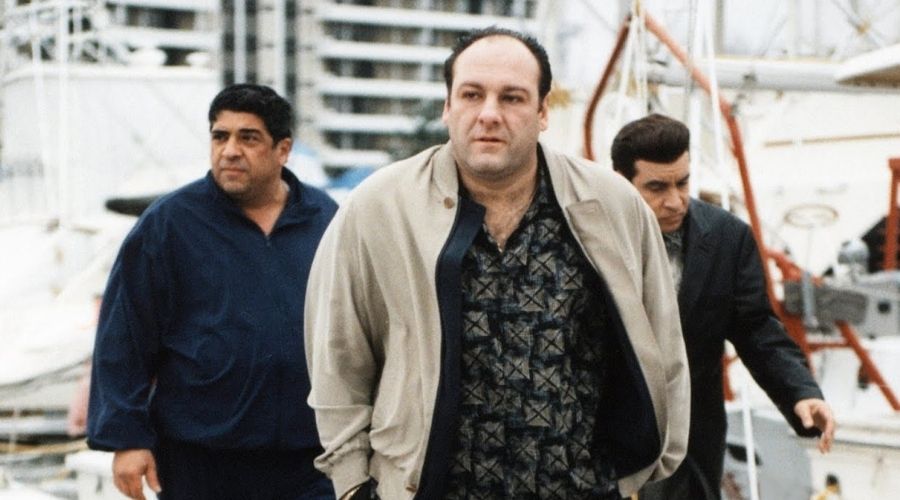 Synopsis: James Gandolfini stars in this acclaimed series as Tony Soprano, a husband and mob boss whose professional and private strains often land him in the office of his therapist. The ensemble cast includes Lorraine Bracco as his doctor, Edie Falco as his long-suffering wife, Michael Imperioli as his hot-headed nephew and Dominic Chianese as his uncle.
---
Also Read: Gritty Shows Like 'Peaky Blinders' To Watch If You Miss the Series
---
Peaky Blinders (Netflix)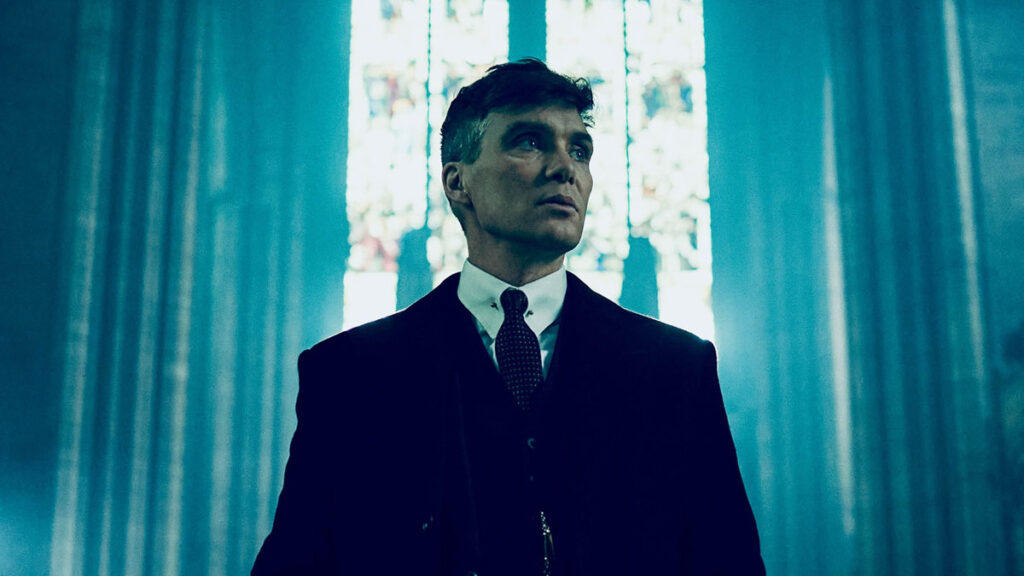 Synopsis: Britain in 1919 is a tumultuous mix of despair and hedonism, a nation cleaned out by the extravagances of the Great War. Returning soldiers, newly minted revolutionaries and criminal gangs all fight for survival in an industrial landscape gripped by economic upheaval. Based on a true story, this drama follows a gang in Birmingham as they rise to become the most feared and powerful in town.
Bloodline (Netflix)
Synopsis: When the black sheep son of a respected family threatens to expose dark secrets from their past, sibling loyalties are put to the test.
---
Also Read: Shows Like 'Ozark' To Watch If You Already Miss the Series
---
Ozark (Netflix)
Synopsis: Ozark is a thrilling drama set in the present-day and follows the Byrde family's journey from their normal, suburban Chicago life to their dangerous criminal enterprise in the Ozarks, Missouri. The series explores capitalism, family dynamics, and survival through the eyes of (anything but) ordinary Americans.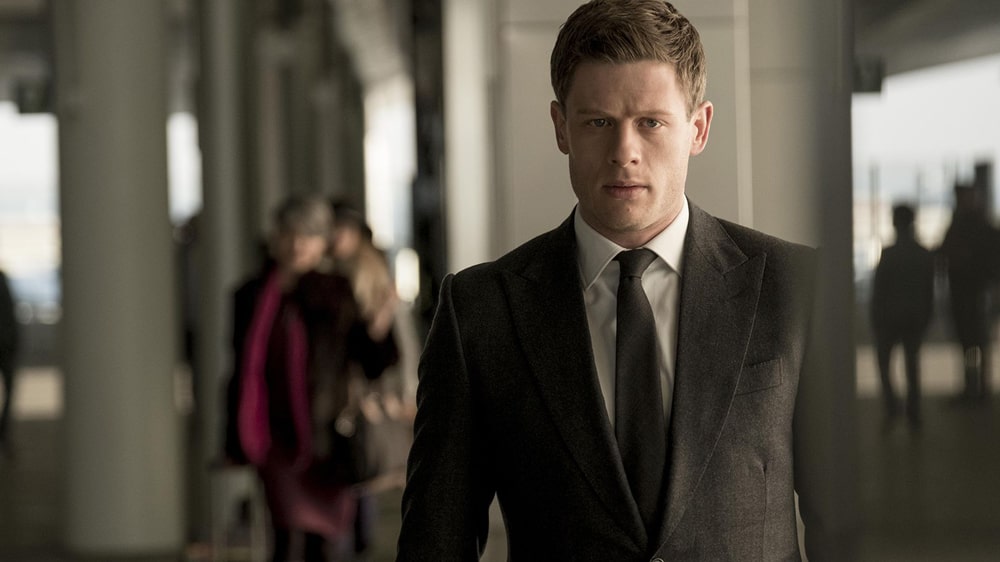 Synopsis: Inspired by Misha Glenny's bestselling book, McMafia, this drama series throws open the doors on the complex world of organised crime. Centred around one Russian family living in exile in London, McMafia reveals a complex web of connections that join up money launderers in Dubai to cyber criminals in India, black marketeers in Zagreb to narcos in Colombia, Russian oligarchs in London to Bedoui…
---
Also Read: Shows Like 'The Wire' To Watch If You Miss the Series
---
The Wire (HBO Max)
Synopsis: In the city of Baltimore, there are good guys and there are bad guys. Sometimes you need more than a badge to tell them apart. This highly realistic and totally unvarnished drama series chronicles the vagaries of crime, law enforcement, politics, education and media in Baltimore as it follows a team of cops and the criminals they are after.