Apple TV+'s bitingly funny series Physical is definitely one of the most brilliant female-led comedy series. Starring the always wonderful Rose Byrne, Physical tells the story of a woman as she goes through a tumultuous to build her own business in 1980s America. The series deals with serious issues like mental illness and eating disorders, while also giving us a laugh. Physical concluded its second season in 2022, and it has been renewed for Season 3. So, while you wait for Physical Season 3 to come out here are some shows you could watch while waiting.
---
Also Read: Shows Like 'GLOW' To Watch If You Miss the Series
---
Glow (Netflix)
Synopsis: GLOW tells the fictional story of Ruth Wilder (Alison Brie), an out-of-work, struggling actress in 1980s Los Angeles who finds one last chance for stardom when she's thrust into the glitter and spandex world of women's wrestling. In addition to working with 12 Hollywood misfits, Ruth also has to compete with Debbie Eagan (Betty Gilpin) a former soap actress who left the business to have a baby, only to be sucked back into work when her picture perfect life is not what it seems. And at the wheel is Sam Sylvia (Marc Maron), a washed-up, B-movie director who now must lead this group of women on the journey to wrestling stardom.
Roar (Apple TV+)
Synopsis: Roar is an anthology series of darkly comic feminist fables. Spanning genres from magical realism to psychological horror, these eight stand-alone stories feature ordinary women in some pretty extraordinary circumstances. In Roar, women eat photographs, date ducks, live on shelves like trophies. And yet, their struggles are universal.
---
Also Read: Female-Led Shows Like 'Minx' To Watch While Waiting For Season 2
---
Synopsis: Minx is set in 1970s Los Angeles and centers around Joyce (Ophelia Lovibond), an earnest young feminist who joins forces with a low-rent publisher (Jake Johnson) to create the first erotic magazine for women.
---
Also Read: Comedy Shows Like HBO Max's 'Hacks' To Watch After Season 2
---
Hacks (HBO Max)
Synopsis: Deborah Vance (Jean Smart) has blazed a trail through the male-dominated comedy scene for decades, hustling her way into a prime Las Vegas residency while simultaneously cultivating a successful brand of luxury items and endorsements. But after the casino owner threatens to pull back on her nights in favor of younger acts, Deborah's manager Jimmy (Paul W. Downs) pitches another one of his clients, recently outcast television writer Ava (Hannah Einbinder), to help freshen up her set. A brutally honest and unpredictably hilarious half-hour series, Hacks explores the dark mentorship that forms between the legendary comedian and her entitled new writing partner.
---
Also Read: Shows Like 'The White Lotus' To Watch After Season 2
---
The White Lotus (HBO Max)
Synopsis: A social satire set at an exclusive tropical resort, this limited series follows the exploits of various guests and employees over the span of one highly transformative week. Checking into the luxurious White Lotus are a group of vacationers who run roughshod over the resort manager and head of spa services. As darker dynamics emerge with each passing day, this biting six-episode limited series gradually reveals the complex truths of the seemingly picture-perfect travelers, cheerful hotel employees, and idyllic locale itself.​ The stellar cast features Murray Bartlett, Connie Britton, Jennifer Coolidge, Alexandra Daddario, Fred Hechinger, Jake Lacy, Brittany O'Grady, Natasha Rothwell, Sydney Sweeney, and Steve Zahn. ​
Scenes From a Marriage (HBO Max)
Synopsis: Golden Globe® winner Hagai Levi's modern adaptation of Ingmar Bergman's classic Swedish series re-examines the show's iconic depiction of love, hatred, desire, monogamy, marriage, and divorce through the lens of a contemporary American couple. Jessica Chastain stars as Mira, a confident, ambitious tech executive left unfulfilled by her marriage, while Oscar Isaac portrays Jonathan, an accommodating, intellectual philosophy professor desperate to keep their relationship intact.
---
Also Read: Shows Like 'Fleishman is in Trouble' To Watch If You Liked the Jesse Eisenberg Miniseries
---
Fleishman is in Trouble (Hulu)
Synopsis: Recently divorced 41-year-old Toby Fleishman dives into the brave new world of app-based dating with the kind of success he never had dating in his youth, before he got married at the tail end of medical school. But just at the start of his first summer of sexual freedom, his ex-wife Rachel disappears leaving him with 11-year-old Hannah and 9-year-old Solly and no hint of where she is or whether she plans to return. As he balances parenting, the return of old friends Libby and Seth, a potential promotion at the hospital that is a long time coming, and all the eligible women that Manhattan has to offer, he realizes that he'll never be able to figure out what happened to Rachel until he can finally face what happened to their marriage in the first place.
---
Also Read: Shows Like 'Kevin Can F**k Himself' To Watch If You Already Miss the Series
---
Kevin Can F**k Himself (AMC+)
Synopsis: Set in Worcester, Mass., the series follows the journey of Allison McRoberts, a stereotypically smart and beautiful sitcom wife, who is married to Kevin, a husky, self-centered man-child who is clearly punching above his weight. After making a dark discovery, Allison teams up with neighbour Patty O'Connor as she attempts to escape the confines of her life and take control of her fate.
---
Also Read: Shows Like 'The Marvelous Mrs. Maisel' To Watch While Waiting For the Final Season
---
The Marvelous Mrs. Maisel (Prime Video)
Synopsis: The Marvelous Mrs. Maisel from renowned creator Amy Sherman-Palladino (Gilmore Girls) and Executive Producer Daniel Palladino (Family Guy), written and directed by Sherman-Palladino and Palladino, stars Golden Globe winner Rachel Brosnahan (House of Cards) as Miriam "Midge" Maisel, a 1958 New York City woman who has everything she's ever wanted—the perfect husband, two kids, and an elegant Upper West Side apartment perfect for hosting Yom Kippur dinner. But her perfect life suddenly takes an unexpected turn and Midge discovers a previously unknown talent—one that changes her life forever.
Girlboss (Netflix)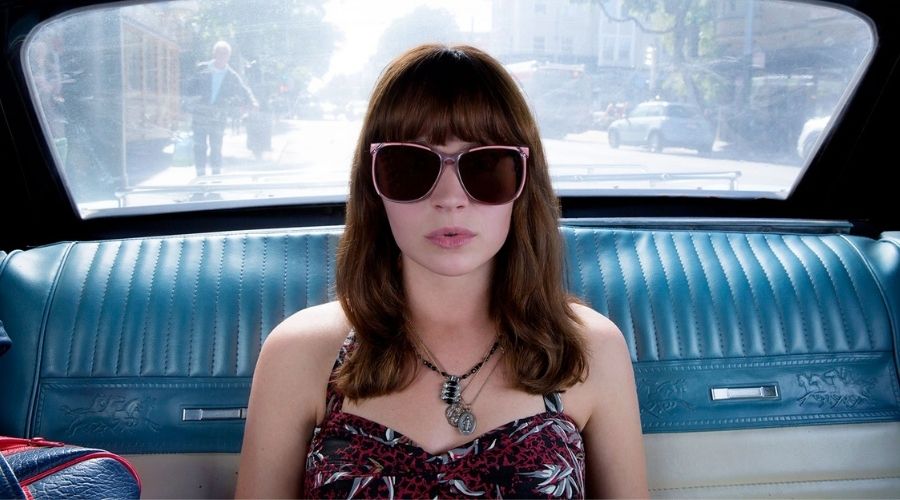 Synopsis: Girlboss is inspired by the New York Times best-selling book #Girlboss by Sophia Amoruso, founder of the fashion brand Nasty Gal. The series centers on Amoruso (Britt Robertson), who began selling vintage clothes on eBay and, by the age of 28, had built the multi-million dollar fashion empire, Nasty Gal. Girlboss will launch on Netflix in April and is created and executive produced by Kay Cannon (Pitch Perfect 1& 2, 30 Rock), who also serves as showrunner. Charlize Theron (Monster, Young Adult), Laverne McKinnonand Beth Konoof Denver & Delilah, Christian Ditter (How to Be Single) and Sophia Amoruso will also serve as executive producers. Ditter also directed several episodes of the series, that is a Netflix production and there will be 13-half hour episodes. Girlboss stars Britt Robertson (Sophia), Ellie Reed (Annie), Alphonso McAuley (Dax), Johnny Simmons (Shane) and Dean Norris (Jay).
---
Also Read: Shows Like 'Fleabag' To Watch If You Miss the Series
---
Synopsis: Fleabag is a hilarious and poignant window into the mind of a dry-witted, sexual, angry, grief-riddled woman, as she hurls herself at modern living in London. Award-winning playwright Phoebe Waller-Bridge writes and stars as Fleabag, an unfiltered woman trying to heal, while rejecting anyone who tries to help her and keeping up her bravado all along. Unfettered, unfiltered, and based on the play that won the Fringe First Award at Edinburgh, Fleabag is the thoroughly disarming confessional of a woman so totally detached, she's utterly lost.