Perry Mason is one of the most well-known fictional American criminal defense lawyers. The character is based on the works of writer Erle Stanley Gardner and it has been adapted in the past as a TV series in 1957 which ran for 9 seasons now HBO has rebooted the series with Matthew Rhys (The Americans) starring as the iconic character. The first season of the series premiered on HBO in 2020 and the second season was concluded recently on HBO and HBO Max, and while Season 3 has not been renewed yet, fans are hopeful. So, while you wait for Season 3 here are some shows you could watch until then.
---
Also Read: Best Movies Like 'True Detective' To Watch While Waiting For Season 4
---
True Detective (HBO Max)
Synopsis: Touch darkness and darkness touches you. From creator/executive producer Nic Pizzolato comes this searing crime drama series that follows troubled cops and the intense investigations that drive them to the edge. Each season features a star-studded new cast involved in cases that will have you on the edge of your seat. In Season 1, it was Matthew McConaughey and Woody Harrelson as two polar opposite cops on the hunt for a serial killer in Louisiana. In Season 2, a bizarre murder case brings together three law-enforcement officers (Colin Farrell, Rachel McAdams, Taylor Kitsch) and a career criminal (Vince Vaughn). Season 3 of the hit series stars Mahershala Ali as a retired detective who has been tormented for 35 years by a case involving the disappearance of a 12-year-old boy and his 10-year-old sister.
---
Also Read: Best Shows Like 'True Detective' To Watch If You Miss The Series
---
Synopsis: Once a powerful lawyer, Billy McBride is now burned out and washed up, spending more time in a bar than a courtroom. When he reluctantly agrees to pursue a wrongful death lawsuit against the biggest client of the massive law firm he helped create, Billy and his ragtag team uncover a vast and deadly conspiracy, pitting them all in a life or death trial against the ultimate Goliath.
---
Also Read: Thrilling Shows Like 'Bosch' To Watch If You Miss the Series
---
Synopsis: Based on Michael Connelly's best-selling novels, Harry Bosch (Titus Welliver), an LAPD homicide detective, stands trial for the shooting of a serial murder suspect – just as a cold case involving the remains of a boy forces Bosch to confront his past. As daring recruit, Julia Brasher (Annie Wersching), catches his eye, and departmental politics heat up, Bosch will pursue justice at all costs.
---
Also Read: Best Shows Like 'Mare of Easttown' To Watch If You Miss the Series
---
Mare of Easttown (HBO Max)
Synopsis: Kate Winslet stars in this limited series as a small-town Pennsylvania detective who investigates a local murder as her own life crumbles around her. Also with Julianne Nicholson, Jean Smart, Angourie Rice, Evan Peters, Cailee Spaeny, David Denman, John Douglas Thompson, Patrick Murney, Ben Miles, James McArdle, Sosie Bacon, Joe Tippett and Neal Huff.
Babylon Berlin (Netflix)
Synopsis: Set in 1929, Babylon Berlin follows the city in the grip of radical change through the eyes of police inspector Gereon Rath. Together with stenotypist Charlotte Ritter and his partner Bruno Wolter, Rath is confronted with a tangled web of corruption, forcing him to choose between loyalty and uncovering the truth.
---
Also Read: Best Shows Like 'The Mentalist' To Watch If You Miss the Series
---
The Mentalist (HBO Max)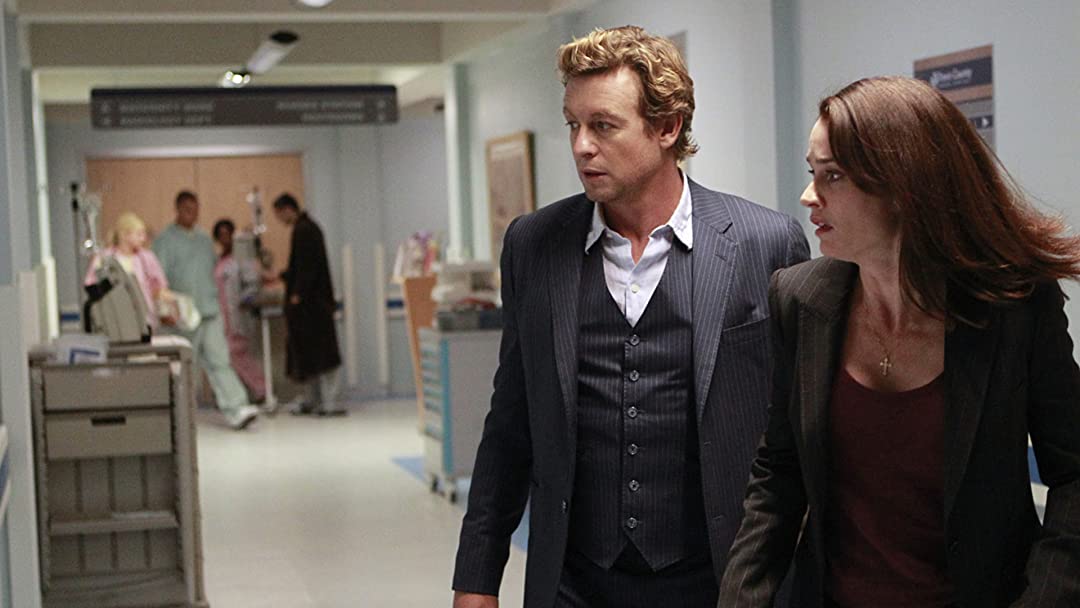 Synopsis: Golden Globe nominee Simon Baker stars as Patrick Jane, an independent consultant for the California Bureau of Investigation with a remarkable track record for solving serious crimes using only his razor sharp skills of observation. Notorious for his blatant lack of protocol and his semi-celebrity past as a psychic (whose paranormal abilities he now admits he feigned), Jane's role in cracking a series of tough high-profile cases is highly valued by his fellow agents. However, no-nonsense Senior Agent Teresa Lisbon alternates between reluctantly acknowledging Jane's usefulness and blasting him for his theatrics, narcissism and dangerous lack of boundaries. Lisbon's team includes agents Kimball Cho, Wayne Rigsby and rookie Grace Van Pelt, who all think Jane's a loose cannon but admire his charm and knack for clearing cases.
---
Also Read: Shows Like 'The Outsider' To Watch If You Miss the Series
---
The Outsider (HBO Max)
Synopsis: The gruesome murder of an 11-year-old boy in the Georgia woods leads a local detective into a disturbing search for the truth in Season 1 of this drama series based on Stephen King's bestselling novel. When an insidious supernatural force edges its way into the case, it leads a seasoned cop (Ben Mendelsohn) and an unorthodox investigator (Cynthia Erivo) to question everything they believe in. The stellar supporting cast includes Bill Camp, Mare Winningham, Paddy Considine, Julianne Nicholson, Yul Vazquez, Jeremy Bobb, Marc Menchaca and Jason Bateman.
Synopsis: Defense attorney Perry Mason defends dozens of falsely accused people over the course of this long-running courtroom drama, and he manages to clear each and every one of them, usually by drawing out the real criminal on the witness stand. He is capably assisted by investigator Paul Drake and secretary Della Street, and is a continual thorn in the side of District Attorney Hamilton Burger.
---
Also Read: Shows Like 'Boardwalk Empire' To Watch If You Miss the Series
---
Boardwalk Empire (HBO Max)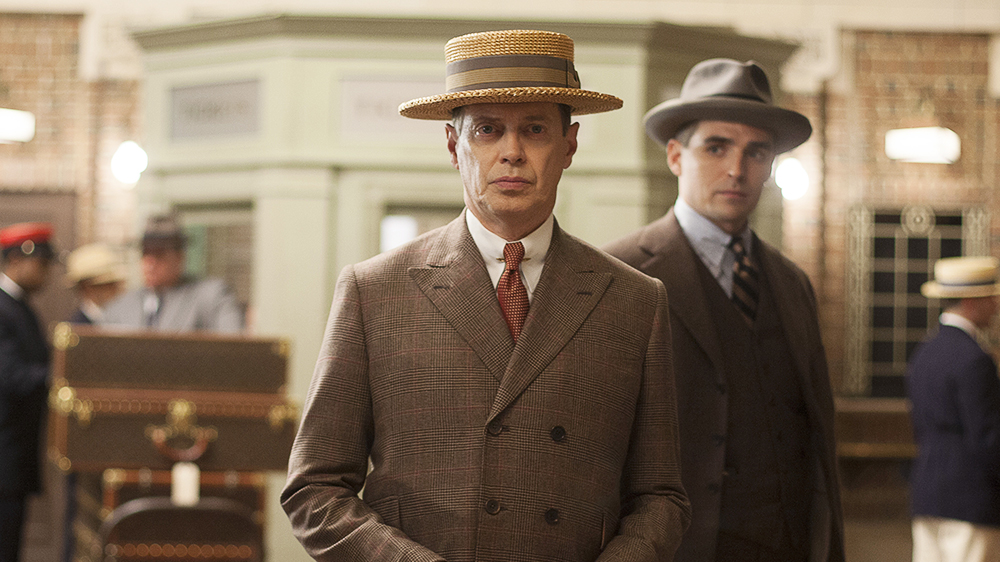 Synopsis: Atlantic City, 1920. When alcohol was outlawed, outlaws became kings. This epic drama series follows the birth and rise of organized crime in 'the world's playground' at the dawn of Prohibition. Steve Buscemi heads up the cast as Enoch 'Nucky' Thompson, the city's undisputed czar who is equal parts politician and gangster. With illegal alcohol opening up lucrative opportunities, Atlantic City becomes a major hub of bootlegging activity as Nucky and his inner circle preside over notorious backroom politics, vicious power struggles, a constant onslaught by the Feds, and Nucky's own insatiable appetite for women, profits and power.
Your Honor (Paramount+, Showtime & The Roku Channel)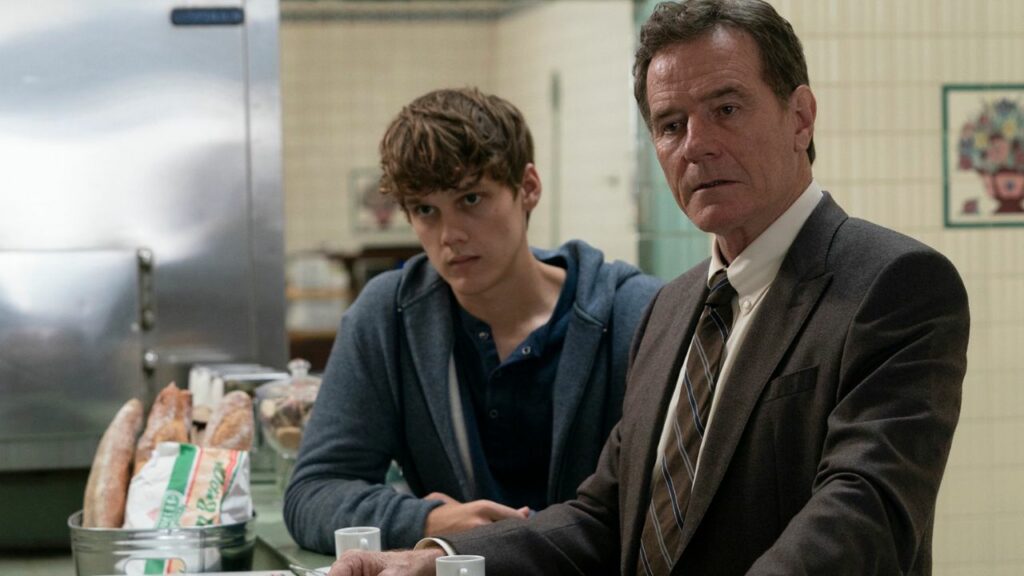 Synopsis: Bryan Cranston stars as a New Orleans judge who is forced to confront his own deepest convictions when his son is involved in a hit and run that embroils an organized crime family. As a storm of vengeance, lies and deceit threatens to engulf the entire city, Michael Desiato faces a series of increasingly impossible choices and discovers just how far an honest man will go to save his son's life. From the producers of The Good Wife and The Night Of.