Patriot is one of the best espionage thriller series ever and that is because of the dark comedic elements, which Patriot brilliantly executes through its characters. Created by Steven Conrad, the Prime Video series follows intelligence officer John Tavner (Michael Dorman), who non-official cover as a mid-level employee at a Milwaukee industrial piping firm to prevent Iran from going nuclear. Patriot was canceled after its second season and that's why the fans of the series don't have many episodes to remember the series by. So, if you also miss Patriot here are some black comedy shows you could watch next.
---
Also Read: Spy Shows Like 'Slow Horses' To Watch While Waiting For Season 3
---
Slow Horses (Apple TV+)
Synopsis: Slow Horses is a darkly humorous espionage drama that follows a dysfunctional team of British intelligence agents who serve in a dumping ground department of MI5 known un-affectionately as Slough House. Oldman stars as Jackson Lamb, the brilliant but irascible leader of the spies, who end up in Slough House due to their career-ending mistakes as they frequently find themselves blundering around the smoke and mirrors of the espionage world.
---
Also Read: Spy Shows Like 'The Family Man' To Watch While Waiting For Season 3
---
Synopsis: The Family Man is an edgy action-drama series, which tells the story of a middle-class man who works for a special cell of the National Investigation Agency. While he tries to protect the nation from terrorists, he also has to protect his family from the impact of his secretive, high-pressure, and low paying job.
---
Also Read: Shows Like 'Killing Eve' To Watch If You Miss the Series
---
Killing Eve (Hulu)
Synopsis: Eve is a bored, whip-smart, pay-grade MI5 security officer whose desk-bound job doesn't fulfil her fantasies of being a spy. Villanelle is a mercurial, talented killer who clings to the luxuries her violent job affords her. Killing Eve topples the typical spy-action thriller as these two fiercely intelligent women, equally obsessed with each other, go head to head in an epic game of cat and mouse.
Sleepers (Not Streaming in the US)
Synopsis: Two British men realise they are in fact KGB sleeper agents and must evade their former superiors' efforts to retrieve them.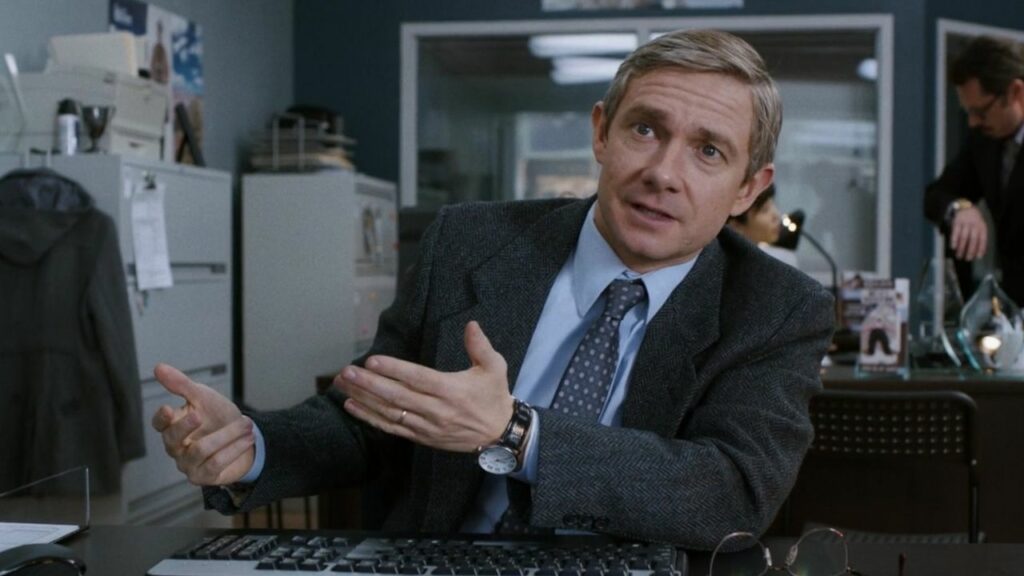 Synopsis: Fargo, adapted by novelist/writer Noah Hawley and inspired by the film of the same title follows all-new "true" crime case with new characters, all entrenched in the trademark humor, murder and "Minnesota nice" that has made the film an enduring classic.
Synopsis: When Daniel Holden is released after nearly 20 years of complete isolation on Death Row, he returns as an outsider to his family, to his community and to the times. Having spent his entire adult life waiting to die, the walls suddenly come crumbling down setting Daniel free in a world he no longer understands. Daniel's unexpected release throws his families' small town into disarray, which ripples out to all the people connected to his case – the prosecutor who rode the notoriety to become a State Senator, the Sheriff who pushed the boundaries of the investigation, and the entire town of Paulie that blamed him for killing one of their own. Like a deadly spark, Daniel's release reignites the mystery, the power plays, and the questionable justice that condemned him.
---
Also Read: Shows Like 'Barry' To Watch While Waitin For Season 4
---
Barry (HBO Max)
Synopsis: A dark comedy starring Bill Hader (Saturday Night Live), who created and executive produced the series along with Alec Berg (HBO's Silicon Valley), Barry focuses on a depressed, low-rent hitman from the Midwest (Hader, in the title role) who falls in love with acting while on a job in LA.
Mr. Inbetween (Hulu)
Synopsis: A charismatic, yet volatile hitman Ray Shoesmith must navigate his chilling business while also maintaining friendships, parental responsibilities and a fledgling romance in a narrative driven by dark humor and offbeat conversation. Written and starring the winner of the 2019 Best Actor Logie Scott Ryan. Directed and executive produced by Nash Edgerton, with Jason Burrows and producer Michele Bennett.
Get Shorty (Tubi)
Synopsis: Inspired by Elmore Leonard's 1990 New York Times bestselling novel, Get Shorty is the story of Miles Daly, played by Chris O'Dowd (Bridesmaids, This Is 40) who works as muscle for a murderous crime ring in Nevada and attempts to change professions and become a movie producer, laundering money through a Hollywood film. Three-time Emmy award winner Ray Romano ("Everybody Loves Raymond," "Parenthood") stars as Rick, a washed up producer of low quality films who becomes Miles' partner and guide through the maze of Hollywood. Get Shorty also stars Sean Bridgers, Lidia Porto, Megan Stevenson, Goya Robles, Lucy Walters and Carolyn Dodd.
---
Also Read: Great Shows Like 'Six Feet Under' To Watch If You Miss the Series
---
Six Feet Under (HBO Max)
Synopsis: Family is complicated — especially when you own (and live in) a funeral home with them. Experience the highs and lows of life and death with the Fisher family in this darkly comic drama from Oscar winner Alan Ball.