Ozark is one of the best crime shows that has come out of Netflix and with the talent that's involved with the series it is no surprise that it was received by the audience and the critics so well. The beloved Netflix original recently aired its final episodes and it has only been some time but the fans are already missing the series. So, if you are also missing the Jason Bateman series here are some more crime shows that you should watch to pass the time.
---
Also Read: Shows Like 'Kin' To Watch While Waiting For Season 2
---
Synopsis: When Michael Kinsella is released from prison after eight years, he intends to steer clear of organised crime, reconnect with his estranged daughter and atone for the accidental killing of his wife. He initially resists the attempts of his family to draw him back into their drug dealing business, but when his nephew is killed by a rival gang, Michael finds himself pulled back into the very life he sought to escape. Michael's sister-in-law Amanda is desperate to avenge the death of her son, and with Michael supporting her, she gradually takes over the family as her quest for revenge becomes all-consuming.
---
Also Read: Shows Like 'Breaking Bad' To Watch If You Miss the Series
---
Breaking Bad (Netflix)
Synopsis: Breaking Bad follows protagonist Walter White (Bryan Cranston), a chemistry teacher who lives in New Mexico with his wife (Anna Gunn) and teenage son (RJ Mitte) who has cerebral palsy. White is diagnosed with Stage III cancer and given a prognosis of two years left to live. With a new sense of fearlessness based on his medical prognosis, and a desire to secure his family's financial security, White chooses to enter a dangerous world of drugs and crime and ascends to power in the world. The series explores how a fatal diagnosis such as White's releases a typical man from the daily concerns and constraints of normal society and follows his transformation from mild family man to a kingpin of the drug trade.
---
Also Read: Shows Like 'The Outsider' To Watch If You Miss the Series
---
The Outsider (HBO Max)
Synopsis: The gruesome murder of an 11-year-old boy in the Georgia woods leads a local detective into a disturbing search for the truth in Season 1 of this drama series based on Stephen King's bestselling novel. When an insidious supernatural force edges its way into the case, it leads a seasoned cop (Ben Mendelsohn) and an unorthodox investigator (Cynthia Erivo) to question everything they believe in. The stellar supporting cast includes Bill Camp, Mare Winningham, Paddy Considine, Julianne Nicholson, Yul Vazquez, Jeremy Bobb, Marc Menchaca and Jason Bateman.
---
Also Read: Shows Like 'Sneaky Pete' To Watch if You Miss the Series
---
Synopsis: Sneaky Pete revolves around a con man named Marius Josipovic (Giovanni Ribisi) who assumes the identity of his ex-cellmate, Pete, and uses Pete's estranged family to try and escape from the past. Who is Marius Josipovic? Marius himself would like to know. He is feeling a 'pull' toward the Bernhardt family. But he isn't part of the family. He's a charlatan. A fraud. And Marius is conflicted. He is a highly skilled con-man. But the chance to become more like a normal human being is enticing…it also scares him to death. In season three, all the members of the Sneaky Pete family explore their identities; their purpose; where they belong; where they're going. It's a dangerous journey. They could lose themselves, or worse – lose their lives.
Damages (Hulu)
Synopsis: A rising star lawyer crosses paths with a cutthroat veteran attorney who will stop at nothing to win the cases she handles, even if it means manipulating and endangering the family and friends of those around her.
---
Also Read: Shows Like 'The Mosquito Coast' To Watch After Season 2
---
The Mosquito Coast (Apple TV+)
Synopsis: Adapted from the best selling novel, "The Mosquito Coast" is a gripping adventure and layered character drama series following the dangerous journey of a radical idealist and brilliant inventor, Allie Fox (Justin Theroux), who uproots his family for Mexico when they suddenly find themselves on the run from the US government.
Bloodline (Netflix)
Synopsis: When the black sheep son of a respected family threatens to expose dark secrets from their past, sibling loyalties are put to the test.
---
Also Read: Shows Like 'Narcos' To Watch If You Miss the Series
---
Narcos (Netflix)
Synopsis: Narcos is an inside look into the world of international drug trafficking and the rise and fall of the world's most dangerous criminals who would stop at nothing to attain the ultimate goal – power. The series offers viewers a window into both sides of what ultimately became the world's most lucrative business – the import and export of illegal drugs. From the battles between the DEA, local law enforcement, the military and the most righteous of government officials, to the greed driven, even deadlier battles between the multiple cartel factions themselves – riddled with corruption from all sides – the rise of the drug war and major role the U.S. plays in it, being the largest consumer in the world, unfolds before us.
Spotless (Netflix)
Synopsis: Jean's (Marc-André Grondin) life is turned upside down when his outlaw brother Martin (Denis Ménochet) crash lands into his world and ensnares them both in organized crime. Against the backdrop of Jean's crime scene cleaning business, the brothers must confront dark sins of the past and very real dangers in the present as they struggle to gain control over their future.
Pure
Synopsis: Several teen girls perform a secret ritual at a Purity Retreat and, when one of them begins to see a supernatural entity, the terrifying question becomes what is more dangerous; the demon they've unleashed, or the pressure of their controlling fathers.
Queen of the South (Netflix)
Synopsis: While living in the barrio of Jalisco, Mexico, poor Teresa Mendoza falls in love with a member of a successful drug cartel, hoping that love will help her rise above the hopelessness she feels in her life. When it doesn't happen, she is forced to flee the country after her boyfriend is murdered. She seeks refuge in America, where she teams up with an unlikely person from her past to take down the leader of the drug ring that is after her. Teresa ends up starting her own drug empire, becoming one of the world's wealthiest women in the process. With her success, she discovers that money doesn't fix all of her problems, and she can only depend on herself if she wants to stay one step ahead of others and stay alive.
---
Also Read: Shows Like 'Better Call Saul' To Watch If You Miss the Series
---
Better Call Saul (Netflix)
Synopsis: Before Saul Goodman met Walter White, he was struggling attorney Jimmy McGill (Bob Odenkirk). In this prequel to the Emmy-winning series Breaking Bad, Jimmy teams up with Mike Ehrmantraut (Jonathan Banks) and begins his transformation from optimistic underdog into Albuquerque's most notorious legal legend. Michael McKean stars as Jimmy's brilliant, uncompromising brother, Chuck.
The Cleaning Lady (Hulu & HBO Max)
Synopsis: When whip-smart Cambodian doctor Thony De La Rosa comes to the United States for medical treatment to save her ailing son, she soon discovers her path won't be as straightforward as she had hoped. As the system quickly fails her, pushing her into hiding, she resolves not to allow herself to be beaten down and marginalized, and becomes a cleaning lady for organized crime. Using her cunning and intelligence, Thony forges her own path in the criminal underworld, doing whatever she has to to survive.
---
Also Read: Shows Like 'Fargo' To Watch If You Loved the Series
---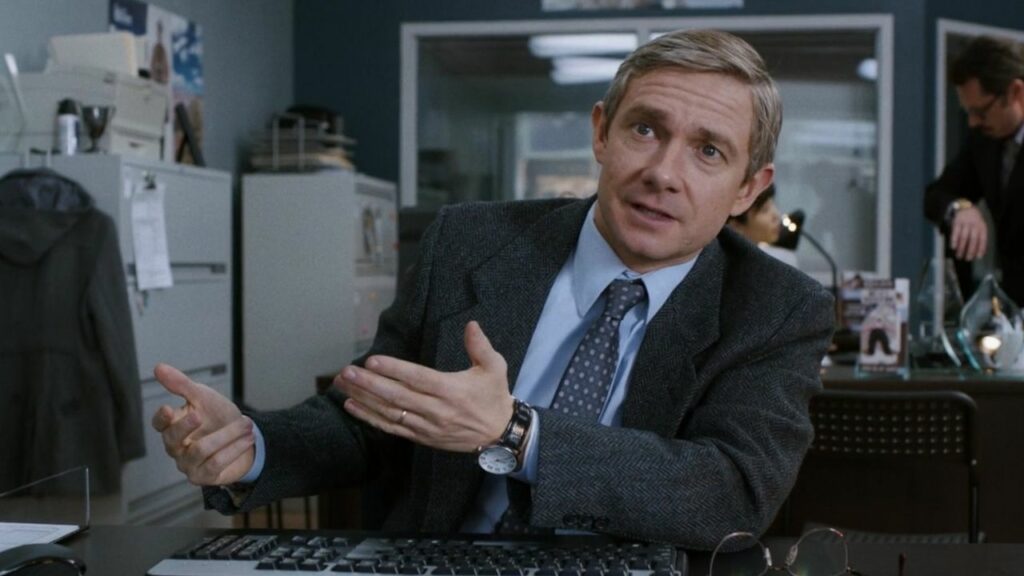 Synopsis: Fargo, adapted by novelist/writer Noah Hawley and inspired by the film of the same title follows all-new "true" crime case with new characters, all entrenched in the trademark humor, murder and "Minnesota nice" that has made the film an enduring classic.
---
Also Read: Shows Like 'Mad Men' To Watch If You Miss The Series
---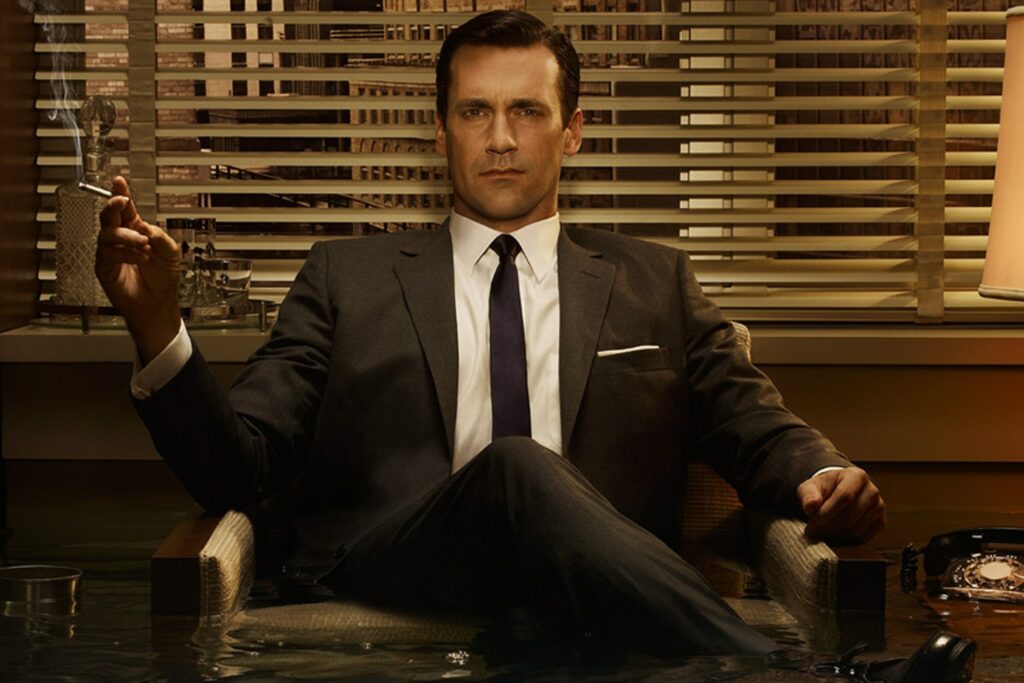 Synopsis: Matthew Weiner, a writer and executive producer for The Sopranos, may have set this series in the picture-perfect 1960s, but his characters are just as scheming as the mobsters on his last show. Mad Men begins in 1960 on Manhattan's Madison Avenue at the fictional ad agency of Sterling Cooper. Creative director Don Draper (Jon Hamm) rules the halls of his company and the hearts of every woman he meets, while his wife, Betty (January Jones), struggles to be the perfect mate and mother back in Connecticut. But just as in the world of advertising, Don may not be all that he appears. In Mad Men, the glass ceiling is dangerously low, and sexism reigns in a way that may shock modern viewers. But this isn't the prim '60s of The Dick Van Dyke Show. Weiner's characters seduce, smoke, and swig with abandon–often within the walls of Sterling Cooper. Mad Men takes equal parts substance and style to create an addictive cocktail that fully earned its freshman season wins at the Golden Globes for Best Dramatic Series and Best Actor in a Drama.
---
This concludes the list of the 15 best shows like Ozark to watch if you have already binged the final season. If you have watched them all tell us in the comments and we will make a new list for you if you haven't, What are you waiting for?