There are many sci-fi shows that make us think about modern technology and the human connection, but there is only one show that captured all of this while also giving us a brilliant queer storyline. Orphan Black follows Sarah Manning played by the wonderful Tatiana Maslany after she gets off the train and sees herself jumping in front of it. The mind-bending series ran for five brilliant seasons and also gave us a spin-off after which it concluded its story in 2017. So, if you liked the series and are wondering what to watch next here are some shows that are worth your time.
---
Also Read: Shows Like 'Sense8' To Watch If You Miss the Series
---
Sense8 (Netflix)
Synopsis: One moment links 8 minds in disparate parts of the world, putting 8 strangers in each other's lives, each other's secrets, and in terrible danger. From the unparalleled creative minds of The Wachowskis ("The Matrix" trilogy, "Cloud Atlas") and J. Michael Straczynski (Clint Eastwood's "Changeling," "World War Z"), as well as Grant Hill ("The Matrix" trilogy, "Cloud Atlas").
---
Also Read: Shows Like 'Counterpart' To Watch If You Miss the Series
---
Counterpart is an intense sci-fi thriller set in a world where the possibility of a parallel world is real and it follows Howard Silk (J.K. Simmons) who works at the Office of Interchange, United Nations division. Howard doesn't know anything about the parallel world because he is a low-level bureaucrat working in the system but problems arise when his counterpart from the parallel world turns out to be a high-ranking spy.
Synopsis: Inspired by the wondrous paintings of Simon Stålenhag, Tales from the Loop explores the mind-bending adventures of the people who live above the Loop, a machine built to unlock and explore the mysteries of the universe – making things previously relegated to science fiction, possible.
---
Also Read: Shows Like 'The Twilight Zone' To Watch If You Miss the Series
---
Synopsis: The Twilight Zone was the brainchild of Emmy Award-winner Rod Serling, who served as host and wrote over 80 episodes of the original show's 150-plus episode run. It's a strange mix of horror, science-fiction, drama, comedy and superstition. Serling introduced each episode, and many of the black and white hours concluded with a surprise ending. Actors such as Burt Reynolds, Roddy McDowell and Robert Redford made appearances in some of the more well-known stories.
---
Also Read: Shows Like 'Black Mirror' To Watch While Waiting For Season 6
---
Black Mirror (Netflix)
Synopsis: Black Mirror is an anthology series that taps into our collective unease with the modern world, with each stand-alone episode a sharp, suspenseful tale exploring themes of contemporary techno-paranoia. Without questioning it, technology has transformed all aspects of our lives; in every home; on every desk; in every palm – a plasma screen; a monitor; a Smartphone – a Black Mirror reflecting our 21st Century existence back at us. The series is created and written by Charlie Brooker, and executive produced by Brooker and Annabel Jones.
Living With Yourself (Netflix)
Synopsis: The Netflix original series Living with Yourself is an inventive existential comedy that asks: do we really want to be better? Miles (Paul Rudd) is a man struggling in life. When he undergoes a novel spa treatment that promises to make him a better person, he finds he's been replaced by a new and improved version of himself. As he deals with the unintended consequences of his actions, Miles finds he must fight for his wife Kate (Aisling Bea), his career, and his very identity. Told from multiple perspectives, the eight episode series was created and written by Emmy® Award winner Timothy Greenberg (The Daily Show with Jon Stewart), directed by Jonathan Dayton and Valerie Faris (The Battle of the Sexes, Little Miss Sunshine) and stars Paul Rudd and…Paul Rudd. Greenberg executive produces with Anthony Bregman and Jeff Stern for Likely Story, Tony Hernandez for Jax Media, Dayton, Faris, Rudd, and Jeff Blitz.
---
Also Read: Sci-Fi Shows Like 'Altered Carbon' To Watch If You Miss the Series
---
Altered Carbon (Netflix)
Synopsis: In the future, human minds are digitized and downloaded from body to body. Last night, the wealthiest man on Earth, Laurens Bancroft (James Purefoy) was murdered. To investigate his death, he brings back ex-Envoy soldier Takeshi Kovacs (Joel Kinnaman / Will Yun Lee) and in exchange, Bancroft offers Kovacs the chance to live again.
---
Also Read: Shows Like 'The Leftovers' To Watch If You Miss the Series
---
The Leftovers (HBO Max)
Synopsis: This enthralling drama series focuses on a suburban town of people whose preconceptions are shattered in the wake of a global event dubbed The Departure, during which, as in the rapture described in the bible, some humans were taken and others left behind. Three years after the fateful October day when 140 million people — two percent of the world's population — disappeared without a trace, the denizens of the town of Mapleton struggle to comprehend and cope. Seen primarily through the eyes of beleaguered police chief Kevin Garvey, the series shows how ordinary folks react to inexplicable events that can unite or divide families and communities, revealing how the strain of an unprecedented calamity can turn people's faith into cynicism, paranoia, madness or cultlike fanaticism. Created by Damon Lindelof, Emmy Award winner for Lost, and acclaimed novelist Tom Perrotta.
---
Also Read: Sci-Fi Shows Like 'Westworld' To Watch If You Already Miss the Series
---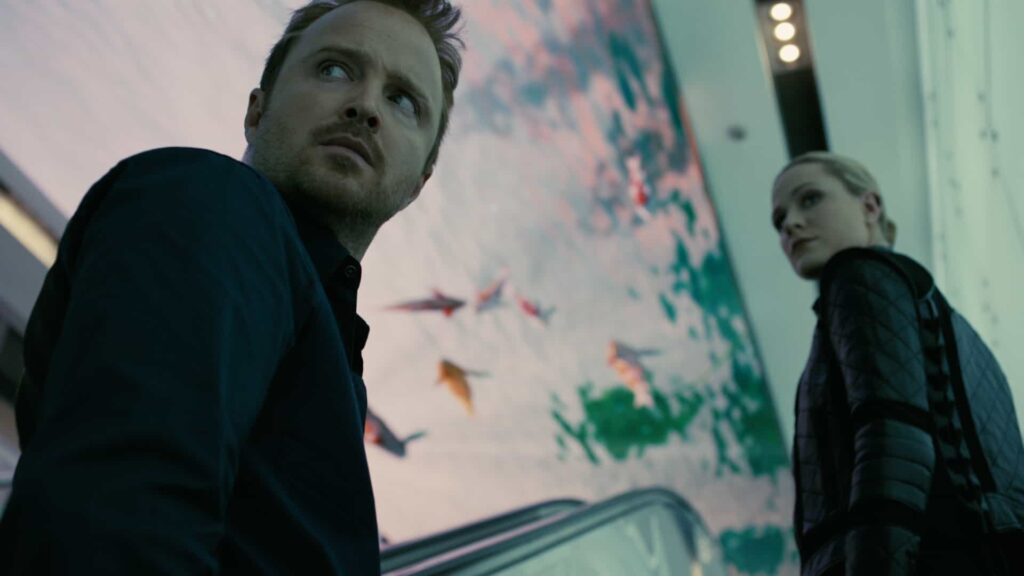 Synopsis: In this series set in a futuristic Wild West fantasy park, a group of android 'hosts' deviate from their programmers' carefully planned scripts in a disturbing pattern of aberrant behavior. With an exceptional cast headed by Anthony Hopkins, Ed Harris, Evan Rachel Wood, James Marsden, Thandiwe Newton and Jeffrey Wright, 'Westworld' was inspired by Michael Crichton's 1973 film.
---
Also Read: Quirky Shows Like 'Russian Doll' To Watch If You Already Binged Season 2
---
Russian Doll (Netflix)
Synopsis: Natasha Lyonne, Charlie Barnett, Greta Lee, Elizabeth Ashley. A young woman is at her 36th birthday party in New York City until she dies accidentally. Then instantly she's alive and back at the party-only to die again, helpless to stop the scenario from repeating over and over again and desperate to understand what's happening and why.
---
Also Read: Shows Like 'Severance' To Watch While Waiting For Season 2
---
Severance (Apple TV+)
Synopsis: In Severance, Mark Scout (Scott) leads a team at Lumon Industries, whose employees have undergone a severance procedure, which surgically divides their memories between their work and personal lives. This daring experiment in 'work-life balance' is called into question as Mark finds himself at the center of an unraveling mystery that will force him to confront the true nature of his work… and of himself.