One of Us Is Lying is a brilliant teen mystery that mostly went under the radar of the masses and maybe that's why it was canceled after its second season. Based on a New York Times best-selling novel of the same name by Karen M. McManus, the Peacock series is set in Bayview High where five students walk into detention but only four of them walk out alive. The sensational teen series will definitely scratch the itch that the early seasons of Pretty Little Liars left in all of our hearts. So, if you also miss the series here are some you could watch next.
---
Also Read: Shows Like 'Pretty Little Liars' To Watch If You Miss the Series
---
Pretty Little Liars (HBO Max & Hulu)
Synopsis: Rosewood is a perfect little town. So quiet and pristine, you'd never guess it holds so many secrets. Some of the ugliest ones belong to the prettiest girls in town: Aria, Spencer, Hanna and Emily, four friends whose darkest secrets have been unraveling since Alison, the Queen Bee of their group disappeared. As the mystery surrounding Ali's disappearance resurfaces, the girls begin getting messages from a mysterious "A," who they quickly realize is out to get them. Now, after years of tormenting and numerous shocking revelations, the Liars are united and ready to kick some "A" and uncover the truth! No longer just wanting to sit by and wait for "A's" latest cruel attack, Aria, Emily, Hanna and Spencer take matters into their own hands and try to finally put a stop to their tormentor. As relationships are put to the test, new and old secrets are revealed and the stakes are raised higher than ever before as the Liars come closer to the truth. Will all of their sacrifices be worth it in the end?
I Know What You Did Last Summer (Prime Video)
Synopsis: One year after the fatal car accident that haunted their graduation night, a group of teenagers find themselves bound together by a dark secret and stalked by a brutal killer. As they try to piece together who's after them, they reveal the dark side of their seemingly perfect town—and themselves. Everyone is hiding something, and uncovering the wrong secret could be deadly.
---
Also Read: Shows Like 'Cruel Summer' To Watch If You Miss the Series
---
Cruel Summer (Hulu)
Synopsis: From the executive producer, Jessica Biel, comes the chilling story of one girl, Kate Wallis, who goes missing. And another girl, Jeanette Turner, who mysteriously takes over her life. Told over 3 summers in the 90s, Cruel Summer will leave you torn between who to believe and what 'the truth' even looks like. Because the deeper you go in this mystery, the darker it gets. In this twisted tale, the truth is how you see it.
Nancy Drew (HBO Max)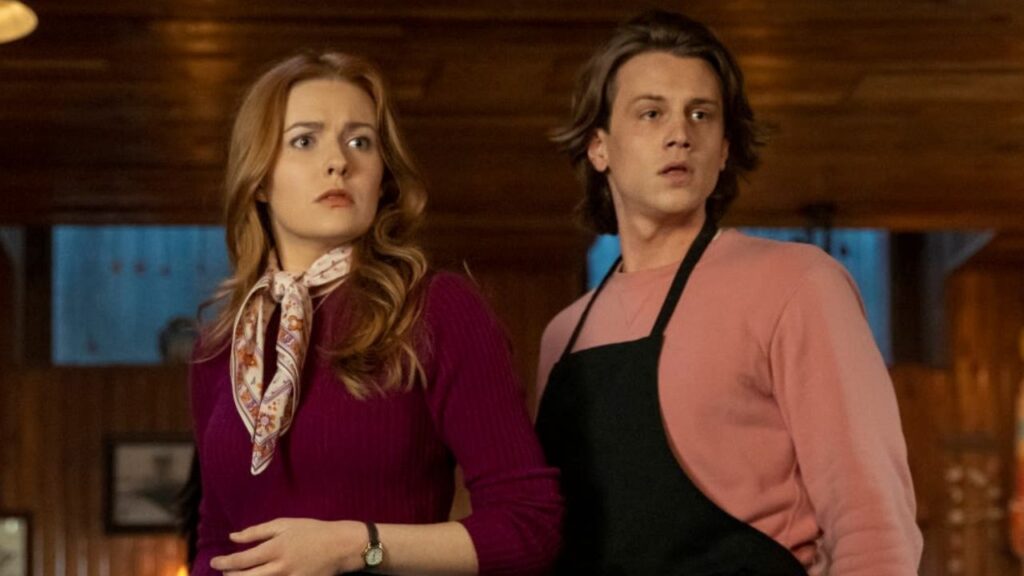 Synopsis: Nancy Drew is a brilliant teenage detective whose sense of self had come from solving mysteries in her hometown of Horseshoe Bay. Devastated by her mother's passing, Nancy swears off crime-solving, but when a socialite is murdered, Nancy finds herself a prime suspect in the crime, along with a group of other teens present at the scene.
---
Also Read: Shows Like '13 Reasons Why' To Watch If You Miss the Series
---
13 Reasons Why (Netflix)
Synopsis: 13 Reasons Why is a Netflix series adapted from the best-selling books by Jay Asher. It follows teenager Clay Jensen (Dylan Minnette) as he returns home from school to find a mysterious box with his name on it lying on his porch. Inside he discovers cassette tapes recorded by Hannah Baker (newcomer Katherine Langford) —his classmate and crush—who tragically committed suicide two weeks earlier. On tape, Hannah explains that there are thirteen reasons why she decided to end her life. Will Clay be one of them? If he listens, he'll find out how he made the list. Through Hannah and Clay's dual narratives, 13 Reasons Why weaves an intricate and heart wrenching story of teenage life that will deeply affect viewers.
---
Also Read: Shows Like 'Veronica Mars' To Watch If You Miss the Series
---
Veronica Mars (Hulu)
Synopsis: Spring breakers are getting murdered in Neptune, thereby decimating the seaside town's lifeblood tourist industry. After Mars Investigations is hired by the family of one of the victims to find their son's killer, Veronica is drawn into an epic eight-episode mystery that pits the enclave's wealthy elites, who would rather put an end to the month-long bacchanalia, against a working class that relies on the cash influx that comes with being the West Coast's answer to Daytona Beach.
Get Even (Netflix)
Synopsis: On the surface Kitty, Margot, Bree and Olivia appear to have nothing in common – but there's one passion which unites them: to expose injustice. They form their own secret society, DGM – they Don't Get Mad, they Get Even – playing anonymous pranks to expose bullies.
---
Also Read: Shows Like 'How To Get Away With Murder' To Watch If You Miss the Series
---
How to Get Away With Murder (Netflix)
Synopsis: The brilliant, charismatic and seductive Professor Annalise Keating gets entangled with four law students from her class, "How to Get Away with Murder." Little do they know that they will have to apply what they learned to real life, in this masterful, sexy, suspense-driven legal thriller.
Pretty Little Liars: Original Sins (HBO Max)
Synopsis: Twenty years ago, a series of tragic events almost ripped the blue-collar town of Millwood apart. Now, in present day, a disparate group of teen girls — a brand-new set of Little Liars — find themselves tormented by an unknown Assailant and made to pay for the secret sin committed by their parents two decades ago…as well as their own. In the dark, coming-of-age, horror-tinged drama Original Sin, we find ourselves miles away from Rosewood, but within the existing Pretty Little Liars universe — in a brand-new town, with a new generation of Little Liars.
---
Also Read: Shows Like 'Only Murders in the Building' To Watch While Waiting For Season 3
---
Only Murders In The Building (Hulu)
Synopsis: From the minds of Steve Martin, Dan Fogelman & John Hoffman comes a comedic murder-mystery series for the ages. Only Murders in the Building follows three strangers (Steve Martin, Martin Short, and Selena Gomez) who share an obsession with true crime and suddenly find themselves wrapped up in one. When a grisly death occurs inside their exclusive Upper West Side apartment building, the trio suspects murder and employs their precise knowledge of true crime to investigate the truth. As they record a podcast of their own to document the case, the three unravel the complex secrets of the building which stretch back years. Perhaps even more explosive are the lies they tell one another. Soon, the endangered trio comes to realize a killer might be living amongst them as they race to decipher the mounting clues before it's too late.