Normal People is one of the best romantic shows you could ever watch. The BBC and Hulu miniseries follows the epic love story of Marianne and Connell, who have different backgrounds but are from the same small town in Ireland. The series follows the duo as they weave in and out of each other's lives and grow up. Normal People stars Daisy Edgar-Jones and Paul Mescal in lead roles. Normal People is based on Sally Rooney's best-selling novel of the same name and if you miss the series here are some shows you could watch to fill your time.
---
Also Read: Shows Like 'Fleabag' To Watch If You Miss the Series
---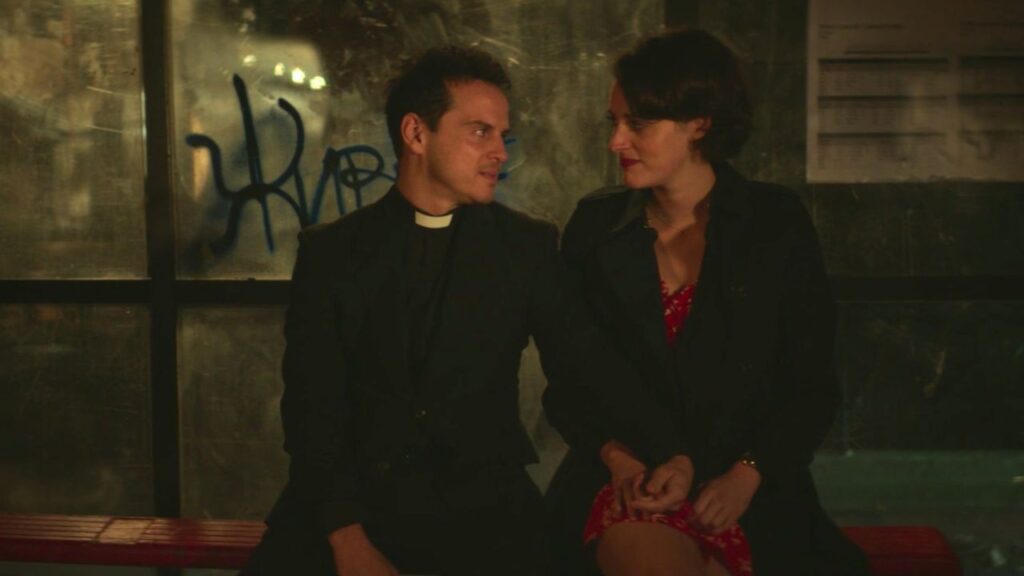 Synopsis: Fleabag is a hilarious and poignant window into the mind of a dry-witted, sexual, angry, grief-riddled woman, as she hurls herself at modern living in London. Award-winning playwright Phoebe Waller-Bridge writes and stars as Fleabag, an unfiltered woman trying to heal, while rejecting anyone who tries to help her and keeping up her bravado all along.
---
Also Read: Shows Like 'Looking For Alaska' To Watch If You Miss the Series
---
Looking for Alaska (Hulu)
Synopsis: Looking For Alaska is an 8-episode limited series based on the John Green novel of the same name. It centers around teenager Miles "Pudge" Halter (Charlie Plummer), as he enrolls in boarding school to try to gain a deeper perspective on life. He falls in love with Alaska Young (Kristine Froseth), and finds a group of loyal friends. But after an unexpected tragedy, Miles and his close friends attempt to make sense of what they've been through. The series stars Charlie Plummer, Kristine Froseth, Denny Love, Jay Lee, Landry Bender, Sofia Vassilieva, Uriah Shelton, and Jordan Connor. Ron Cephas Jones (This Is Us) and Timothy Simons (Veep) also star.
Synopsis: Rob Delaney and Sharon Horgan write and star in this R-rated comedy about a one-week stand between a Boston ad exec and a London schoolteacher that leads to an accidental pregnancy. When Rob moves to the UK to help figure things out, cultures clash and hormones flare as these two realize they don't know the first thing about each other.
---
Also Read: Shows Like 'Love Life' To Watch If You Miss the Series
---
Love Life (HBO Max)
Synopsis: Anna Kendrick stars in this anthology romantic comedy series that follows a millennial New Yorker's quest to find her "person," with each episode telling the winding, relatable story of one that got away.
High Fidelity (Hulu)
Synopsis: Rob, a record-store owner in the rapidly gentrified Crown Heights neighborhood of Brooklyn, revisits past relationships through music and pop culture while trying to get over her one true love.
Feel Good (Netflix)
Synopsis: Feel Good stars Mae Martin as Mae, a rising talent on the stand-up circuit and recovering addict whose addictive behaviors and intense romanticism dominate every single part of her life. When she meets pragmatic – but so far heterosexual – George (Charlotte Ritchie) she's smitten, and much to her surprise George feels the same. They embark on an intoxicating romance as Mae juggles relationships with her parents, fellow addicts in a drugs support group, her colleagues at the local stand up club, and most importantly tries to transform her relationship with George from an addictive one to a healthy one. But the real question is can Mae replace a toxic addiction to love with love itself. Feel Good is a deeply personal, dark but hilarious story about two young people navigating the modern-day landscape of love, addiction, and sexuality – and trying to form a meaningful and lasting connection.
Love (Netflix)
Synopsis: Executive Produced by Judd Apatow for Netflix, LOVE follows Gus (Paul Rust) and Mickey (Gillian Jacobs) as they navigate the exhilarations and humiliations of intimacy, commitment, and other things they were hoping to avoid. This 1-hour dramedy series is produced by Apatow Productions and Legendary Television.
---
Also Read: Shows Like 'Dickinson' To Watch If You Miss the Series
---
Dickinson (Apple TV+)
Synopsis: Dickinson audaciously explores the constraints of society, gender, and family from the perspective of a rebellious young poet, Emily Dickinson (Steinfeld). Set in the 19th century, Dickinson is a coming-of-age story that finds Emily Dickinson to be an unexpected hero for our millennial era.
Synopsis: An unlikely friendship. A lost love resurfaced. A marriage at its turning point. A date that might not have been a date. An unconventional new family. These are unique stories about the joys and tribulations of love, each inspired by a real-life personal essay from the beloved New York Times column "Modern Love."
---
Also Read: Shows Like 'Lovesick' To Watch If You Miss the Series
---
Lovesick (Netflix)
Synopsis: Lovesick is an infectious romantic comedy series following the exploits of twenty-something Dylan, who must contact everyone he's ever slept with to tell them he has Chlamydia.