National Treasure: Edge of History is here with an intelligent dreamer and her squad of treasure hunters. The new Disney+ series is connected to the wildly popular Nicolas Cage film series. The Disney+ Original series follows Jess, and her team as they try to find some answers about her family, and a long-lost Pan-American treasure. So, if you like the series here are some more adventure shows you should watch.
---
Also Read: Shows Like 'Outer Banks' To Watch While Waiting For Season 4
---
Outer Banks (Netflix)
Synopsis: Outer Banks is a coming of age story that follows a tight-knit group of local teens (aka the Pogues) in the Outer Banks of North Carolina. When a hurricane kills the power for the summer season, it sets off a chain of illicit events that force the friends to make life-altering decisions. The search for their ringleader's missing father, forbidden romances, a high-stakes treasure hunt, and the escalating conflict between the Pogues and their rivals turn their summer into one filled with mystery and adventure they'll never forget.
Synopsis: Follow a brilliant antiquities expert and a cunning art thief who team up to catch a ruthless terrorist who funds his attacks through stolen treasure.
The Young Indiana Jones Chronicles (Purchase on Vudu & iTunes)
Synopsis: Created and produced by George Lucas, the series combines fascinating history with the best in imaginative entertainment, and upon its release in 1992 proved a marvel in educational television unlike anything that had ever been seen before. Across the span of nearly two-dozen feature length episodes, the series chronicles the exploits of Indiana Jones as a young man, from world travels as a child to teenage adventures in the First World War and beyond. Each entry in the globe-trotting epic brings Indy to exciting locales and encounters with celebrated figures of history as varied as Theodore Roosevelt to Leo Tolstoy.
Synopsis: Returning to the universe of TNT's hit movie franchise, The Librarian, this new series centers on an ancient organization hidden beneath the Metropolitan Public Library dedicated to protecting an unknowing world from the secret, magical reality hidden all around. This group solves impossible mysteries, fights supernatural threats and recovers powerful artifacts, including the Ark of the Covenant, the Spear of Destiny and Excalibur.
---
Also Read: Fantasy Shows Like 'Locke & Key' To Watch While Waiting For Season 4
---
Locke & Key (Netflix)
Synopsis: After their father is murdered under mysterious circumstances, the three Locke siblings and their mother move into their ancestral home, Keyhouse, which they discover is full of magical keys that may be connected to their father's death. As the Locke children explore the different keys and their unique powers, a mysterious demon awakens — and will stop at nothing to steal them. From Carlton Cuse (Lost, Bates Motel) and Meredith Averill (The Haunting of Hill House), the series is a coming-of-age mystery about love, loss, and the unshakable bonds that define family.
The Lost Symbol (Peacock)
Synopsis: Based on Dan Brown's international bestselling thriller "The Lost Symbol," the series follows the early adventures of young Ivy League symbologist Robert Langdon, who must solve a series of deadly puzzles to save his kidnapped mentor and thwart a chilling global conspiracy.
Relic Hunter
Synopsis: Sydney Fox, a college professor, travels the world in her quest to rescue ancient artifacts and lost relics, antiques, and antiquities from the hands of nefarious treasure seekers.
Nancy Drew (HBO Max)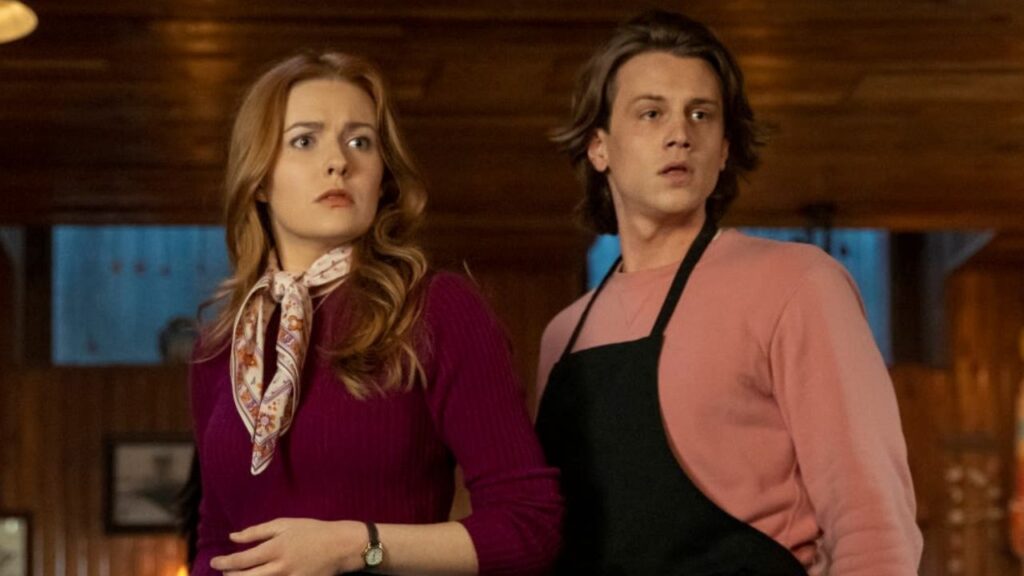 Synopsis: Nancy Drew is a brilliant teenage detective whose sense of self had come from solving mysteries in her hometown of Horseshoe Bay. Devastated by her mother's passing, Nancy swears off crime-solving, but when a socialite is murdered, Nancy finds herself a prime suspect in the crime, along with a group of other teens present at the scene.
---
Also Read: Shows Like 'The Hardy Boys' To Watch While Waiting For the Final Season
---
The Hardy Boys (Hulu)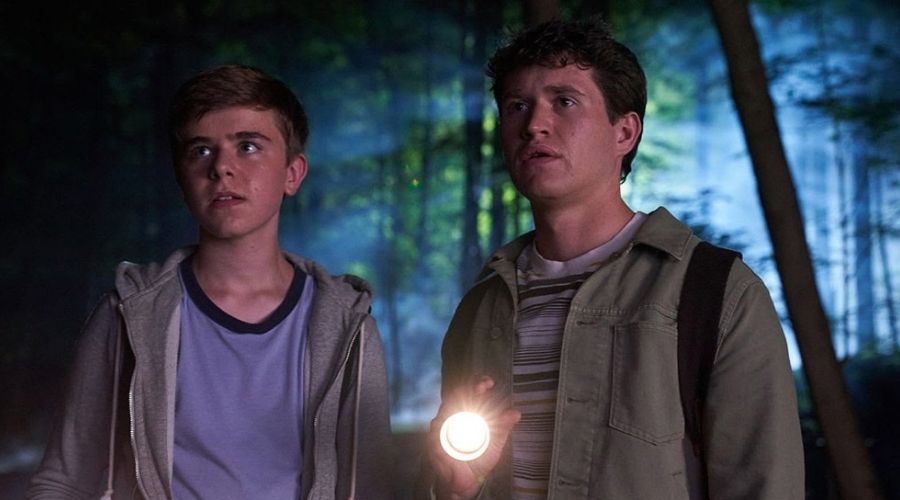 Synopsis: Every town has its secrets. When the Hardy boys, Frank (16) and Joe (12), arrive in Bridgeport, they set out to uncover the truth behind the recent tragedy that has changed their lives, and in doing so, uncover something much more sinister.
The Letter for the King (Netflix)
Synopsis: The Letter for the King is the story of a ruthless prince who threatens to cast the world into darkness, when a young knight in training named Tiuri (Amir Wilson) embarks on an epic quest to deliver a secret letter to the king. Along the way, he unexpectedly finds himself at the center of a magical prophecy foretelling the rise of a hero who can defeat the prince and restore peace. If he's going to survive the journey, Tiuri will have to learn what it means to be a true knight — and a true leader. The story is based on the best-selling novel of the same name and also stars Ruby Serkis, Thaddea Graham and Gijs Blom. The Letter for the King is written by Will Davies (How To Train Your Dragon, Johnny English, Puss in Boots) who also serves as executive producer.