Peacock's new series Mrs. Davis is a brilliant and unique entry into the most brilliant genre ever sci-fi. Created by Tara Hernandez and Damon Lindelof and it stars Betty Gilpin and Jake McDorman in the lead roles of Sister Simone and Wiley. The Peacock series exists in a world that considers an A.I. named Mrs. Davis a god-like entity. After being ousted by her convent Sister Simone vows to destroy the A.I. So, if you also like Mrs. Davis here are some brilliant shows you should watch next.
---
Also Read: Shows Like 'Black Mirror' To Watch While Waiting For Season 6
---
Black Mirror (Netflix)
Synopsis: Black Mirror is an anthology series that taps into our collective unease with the modern world, with each stand-alone episode a sharp, suspenseful tale exploring themes of contemporary techno-paranoia. Without questioning it, technology has transformed all aspects of our lives; in every home; on every desk; in every palm – a plasma screen; a monitor; a Smartphone – a Black Mirror reflecting our 21st Century existence back at us. The series is created and written by Charlie Brooker, and executive produced by Brooker and Annabel Jones.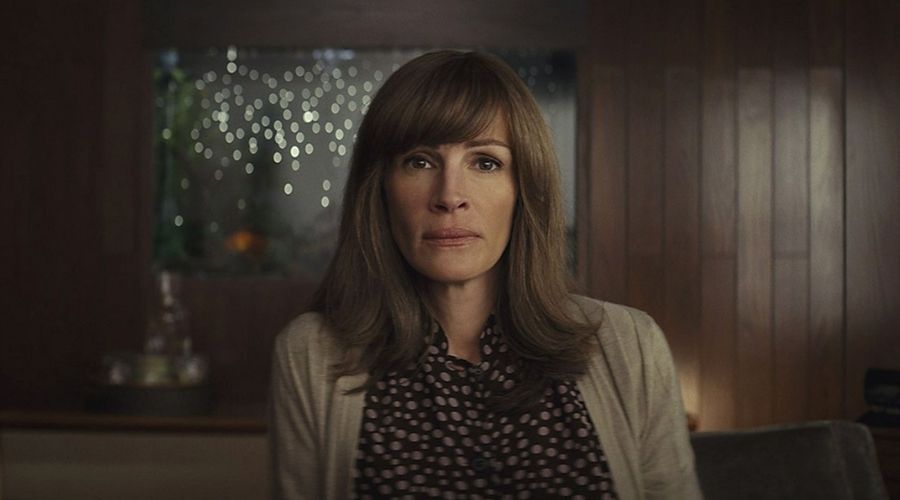 Synopsis: Heidi Bergman (Julia Roberts) is a caseworker at Homecoming, a Geist Group facility helping soldiers transition to civilian life. Years later she has started a new life, living with her mother and working as a waitress, when a Department of Defense auditor questions why she left the Homecoming facility. Heidi quickly realizes that there's a whole other story behind the story she's been telling herself.
---
Also Read: Sci-Fi Shows Like 'Westworld' To Watch If You Already Miss the Series
---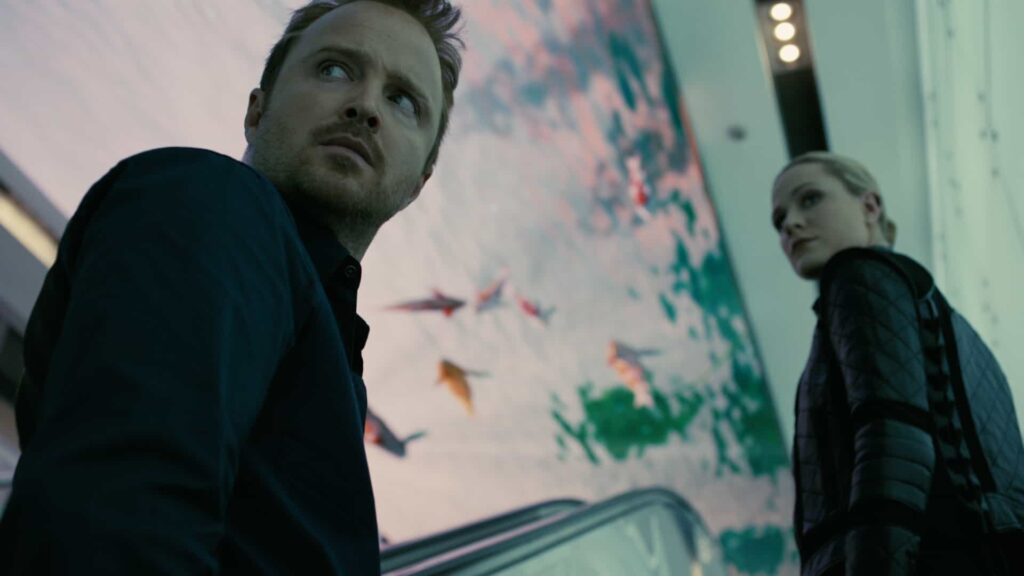 Synopsis: In this series set in a futuristic Wild West fantasy park, a group of android 'hosts' deviate from their programmers' carefully planned scripts in a disturbing pattern of aberrant behavior. With an exceptional cast headed by Anthony Hopkins, Ed Harris, Evan Rachel Wood, James Marsden, Thandiwe Newton and Jeffrey Wright, 'Westworld' was inspired by Michael Crichton's 1973 film.
Synopsis: Set in a paralled present where the latest must-have gadget for any busy family is a 'Synth', one strained suburban family purchases a refurbished model only to discover that sharing life with a machine has far-reaching and chilling consequences.
---
Also Read: Shows Like 'Severance' To Watch While Waiting For Season 2
---
Severance (Apple TV+)
Synopsis: In Severance, Mark Scout (Adam Scott) leads a team at Lumon Industries, whose employees have undergone a severance procedure, which surgically divides their memories between their work and personal lives. This daring experiment in 'work-life balance' is called into question as Mark finds himself at the center of an unraveling mystery that will force him to confront the true nature of his work… and of himself.
---
Also Read: Shows Like 'Mr. Robot' to Watch If You Miss the Series
---
Synopsis: Young antisocial computer programmer Elliot works as a cybersecurity engineer during the day, but at night he is a vigilante hacker. He is recruited by the mysterious leader of an underground group of hackers to join their organization. Elliot's task? Help bring down corporate America, including the company he is paid to protect – which presents him with a moral dilemma. Although he works for a corporation, his personal beliefs make it hard to resist the urge to take down the heads of multinational companies that he believes are running – and ruining – the world.
Synopsis: In Devs, an FX limited series, a young software engineer, Lily Chan, investigates the secret development division of her employer, a cutting-edge tech company based in Silicon Valley, which she believes is behind the murder of her boyfriend. Devs stars Sonoya Mizuno as "Lily Chan;" Nick Offerman as "Forest," the CEO of Amaya; Jin Ha as "Jamie," Lily's former boyfriend; Karl Glusman as "Sergei," Lily's boyfriend; Zach Grenier as "Kenton," Amaya's Head of Security; Stephen McKinley Henderson as "Stewart," one of the top minds working in Amaya's secret development division; Cailee Spaeny as the young, brilliant "Lyndon;" and Alison Pill as "Katie," the gifted quantum physicist and second in command at Amaya. Alex Garland writes, directs and serves as executive producer of Devs along with Andrew Macdonald and Allon Reich of DNA TV, Scott Rudin, Eli Bush and Garrett Basch.
---
Also Read: Movies & Shows Like 'Maniac' To Watch If You Miss the Series
---
Maniac (Netflix)
Synopsis: Set in a world somewhat like our world, in a time quite similar to our time, Maniac tells the stories of Annie Landsberg (Emma Stone) and Owen Milgrim (Jonah Hill), two strangers drawn to the late stages of a mysterious pharmaceutical trial, each for their own reasons. Annie's disaffected and aimless, fixated on broken relationships with her mother and her sister; Owen, the fifth son of wealthy New York industrialists, has struggled his whole life with a disputed diagnosis of schizophrenia. Neither of their lives have turned out quite right, and the promise of a new, radical kind of pharmaceutical treatment—a sequence of pills its inventor, Dr. James K. Mantleray (Justin Theroux), claims can repair anything about the mind, be it mental illness or heartbreak—draws them and ten other strangers to the facilities of Neberdine Pharmaceutical and Biotech for a three-day drug trial that will, they're assured, with no complications or side-effects whatsoever, solve all of their problems, permanently.
Dispatches From Elsewhere (Pluto TV & The Roku Channel)
Synopsis: A series centered around four ordinary people who feel there is something missing in their lives; brought together by chance, they stumble into a puzzle hiding behind the veil of everyday life that opens their eyes to a new world of possibility.
---
Also Read: Shows Like 'Counterpart' To Watch If You Miss the Series
---
Counterpart is an intense sci-fi thriller set in a world where the possibility of a parallel world is real and it follows Howard Silk (J.K. Simmons) who works at the Office of Interchange, United Nations division. Howard doesn't know anything about the parallel world because he is a low-level bureaucrat working in the system but problems arise when his counterpart from the parallel world turns out to be a high-ranking spy.