Mr. Robot is one of the most brilliant series ever made about mental illness and computer hacking. The series follows Elliot Alderson, a cyber-security engineer who suffers from crippling anxiety, but he is also a vigilante hacker by night. Elliot tries to lead a normal life but all of that goes out the window when a cryptic anarchist name Mr. Robot tries to recruit him in his merry band of hackers to take down the Evil Corporation. Mr. Robot went off the air in 2019 after the genius series finale that shocked basically everyone. So, if you miss the series you could watch these 10 shows that are not necessarily similar to Mr. Robot but they are also brilliant and in some aspects very similar to the experience of Mr. Robot.
---
Also Read: Shows Like 'Halt and Catch Fire' To Watch If You Miss the Series
---
Synopsis: At the dawn of the Information Age, Joe MacMillan (Lee Pace), a manipulative mastermind, Gordon Clark (Scoot McNairy), an embittered visionary, Cameron Howe (Mackenzie Davis), a volatile prodigy and Donna Clark (Kerry Bishé), a working mother, dared to dream big, forging an unlikely alliance in their quest to build a personal computer; but their union was short-lived… ripped apart by the harsh realization that in history, only the truly disruptive ideas matter. Allegiances are tested as partners get caught up in the online wave taking over the tech landscape, and attempts to heal old wounds and deal with the fallout of past conflicts expose the thin line that separates genius from self-delusion, the fragility of human connection, and everyone's desire to do something extraordinary.
---
Also Read: Shows Like 'Mindhunter' To Watch If You Miss the Series
---
Mindhunter (Netflix)
Synopsis: In the late 1970s two FBI agents expand criminal science by delving into the psychology of murder and getting uneasily close to all-too-real monsters. Mindhunter features Jonathan Groff (Looking), Holt McCallanay (Sully), Anna Torv (Fringe) and Hannah Gross (Unless). The series is directed by David Fincher (Gone Girl, The Social Network, Zodiac), Asif Kapadia (Amy, Senna), Tobias Lindholm (A War, A Hijacking) and Andrew Douglas (The Amityville Horror, U Want Me 2 Kill Him?). Fincher, Joshua Donen (Gone Girl, The Quick and the Dead) Charlize Theron (Girlboss, Hatfields & McCoys) and Cean Chaffin (Gone Girl, Fight Club) are Executive Producers.
---
Also Read: Best Shows Like 'Hannibal' To Watch If You Miss the Series
---
Hannibal (Hulu)
Synopsis: FBI Agent Will Graham (Hugh Dancy) hunts the most notorious serial killers. Graham is both gifted and cursed with an extraordinary ability: he can think like his prey, seeing what they see and feeling what they feel. While pursuing an especially troubling, cannibalistic murderer, Special Agent Jack Crawford (Laurence Fishburne) teams Graham with a highly respected psychiatrist – a man with a taste for the criminally minded: Dr. Hannibal Lecter (Mads Mikkelsen).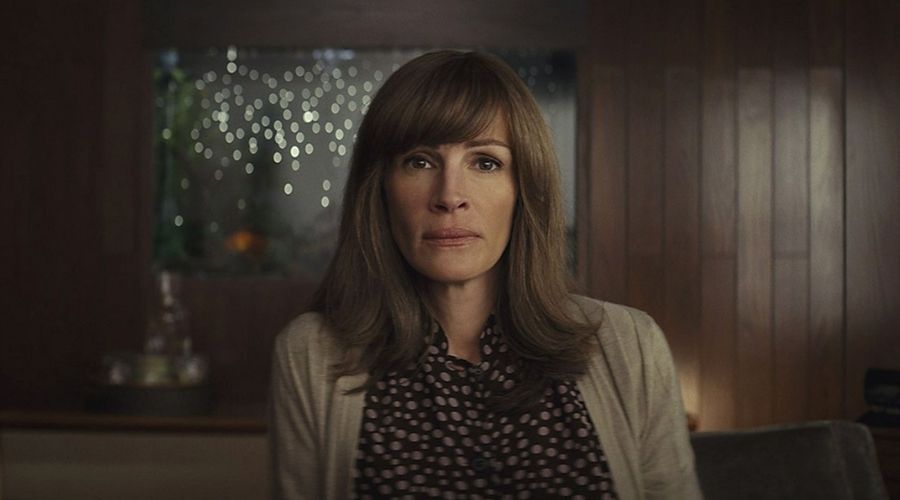 Synopsis: Good intentions. Erratic bosses. Mounting paranoia. Unforeseen consequences spiraling out of control. Heidi (Julia Roberts) works at Homecoming, a facility helping soldiers transition to civilian life. Years later she has started a new life, when the Department of Defense questions why she left Homecoming. Heidi realizes there's a whole other story behind the one she's been telling herself.
---
Also Read: Shows Like 'Black Mirror' To Watch While Waiting For Season 6
---
Black Mirror (Netflix)
Synopsis: Black Mirror is an anthology series that taps into our collective unease with the modern world, with each stand-alone episode a sharp, suspenseful tale exploring themes of contemporary techno-paranoia. Without questioning it, technology has transformed all aspects of our lives; in every home; on every desk; in every palm – a plasma screen; a monitor; a Smartphone – a Black Mirror reflecting our 21st Century existence back at us. The series is created and written by Charlie Brooker, and executive produced by Brooker and Annabel Jones.
---
Also Read: Best Shows Like 'Legion' To Watch If You Miss the Series
---
Legion (Hulu)
Synopsis: Legion follows the story of "David Haller," a man who believed he was schizophrenic but discovered he might be the most powerful mutant in the world. With help from a team of specialists, David harnessed his unique abilities and learned he'd been haunted by a malicious parasite. Now, David is all that stands in the way of "Amahl Farouk" from attaining infinite and world-ending power.
---
Also Read: Shows To Watch If You Loved 'Dexter'
---
Synopsis: He's smart, he's good looking, and he's got a great sense of humor. He's Dexter Morgan, everyone's favorite serial killer. As a Miami forensics expert, he spends his days solving crimes, and nights committing them. But Dexter lives by a strict code of honor that is both his saving grace and lifelong burden. Torn between his deadly compulsion and his desire for true happiness, Dexter is a man in profound conflict with the world and himself. Golden Globe winner Michael C. Hall stars in the hit Showtime Original Series.
Maniac (Netflix)
Synopsis: Set in a world somewhat like our world, in a time quite similar to our time, Maniac tells the stories of Annie Landsberg (Emma Stone) and Owen Milgrim (Jonah Hill), two strangers drawn to the late stages of a mysterious pharmaceutical trial, each for their own reasons. Annie's disaffected and aimless, fixated on broken relationships with her mother and her sister; Owen, the fifth son of wealthy New York industrialists, has struggled his whole life with a disputed diagnosis of schizophrenia. Neither of their lives have turned out quite right, and the promise of a new, radical kind of pharmaceutical treatment—a sequence of pills its inventor, Dr. James K. Mantleray (Justin Theroux), claims can repair anything about the mind, be it mental illness or heartbreak—draws them and ten other strangers to the facilities of Neberdine Pharmaceutical and Biotech for a three-day drug trial that will, they're assured, with no complications or side-effects whatsoever, solve all of their problems, permanently.
---
Also Read: Best Shows Like 'Twin Peaks' To Watch If You Miss the Series
---
Synopsis: "She's dead. Wrapped in plastic." Date: Friday, February 24, 1989: Homecoming Queen Laura Palmer is found dead, washed up on a riverbank, and wrapped in plastic sheeting. FBI Special Agent Dale Cooper is called in to investigate the murder of this young woman in the small, Northwestern town of Twin Peaks. What he doesn't know is that in Twin Peaks, no one is innocent.
---
Also Read: Shows Like 'Utopia' To Watch If You Miss the Original Series
---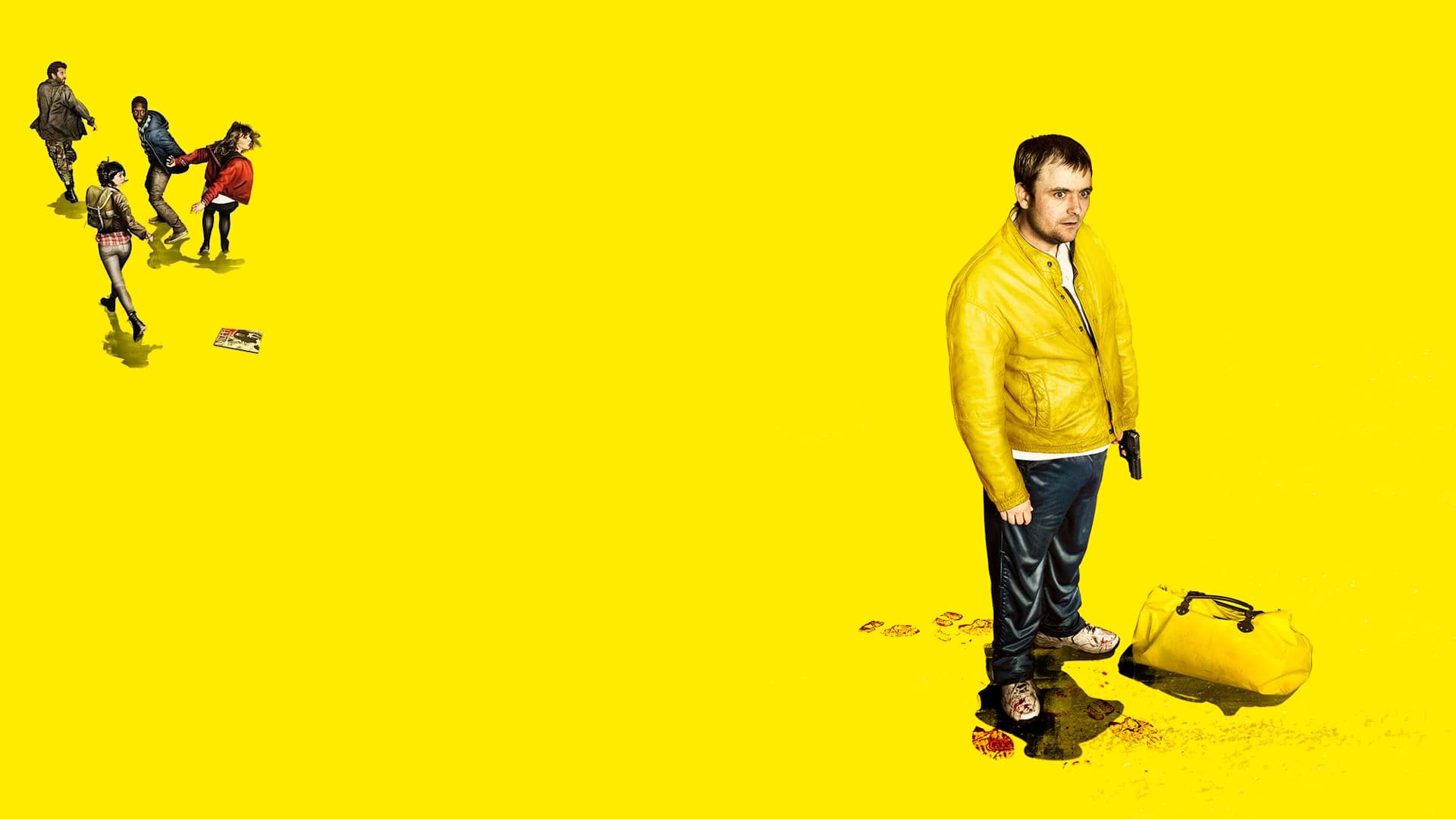 Synopsis: Utopia is a legend. A cult graphic novel rumoured to have predicted the worst disasters of the late twentieth century. Dismissed as the fevered imaginings of a madman by most, and idolised by a handful, only one thing seems certain about Utopia: come into contact with it and you won't be safe for long. When a small group of outsiders find themselves in possession of the manuscript of Utopia, they find themselves at the centre of a nightmarish conspiracy turned real. Targeted by a shadowy organisation known only as The Network, they are left with one option if they want to survive: they have to run.