The South Korean supernatural action drama series Moving is based on a webtoon of the same name by Kang Full. Moving tells the story of three high super-powered school students, who inherited their powers from their parents. While they try to hide their powers and their parents try to make sure that other people don't use them for their powers. But all of their efforts are in vain because a very dangerous fight is just ahead of them. So, if you loved Moving here are some similar shows you could watch next.
The Gifted (Hulu)
Synopsis: Family adventure series THE GIFTED, from 20th Century Fox Television in association with Marvel Television, tells the story of a suburban couple whose ordinary lives are rocked by the sudden discovery that their children possess mutant powers. Forced to go on the run from a hostile government, the family joins up with an underground network of mutants and must fight to survive.
Runaways (Hulu)
Synopsis: Every teenager thinks their parents are evil. What if you found out they actually were? Marvel's Runaways is the story of six diverse teenagers who can barely stand each other but who must unite against a common foe – their parents.
Stranger Things (Netflix)
Synopsis: A love letter to the supernatural classics of the 80's, Stranger Things is the story of a young boy who vanishes into thin air. As friends, family and local police search for answers, they are drawn into an extraordinary mystery involving top-secret government experiments, terrifying supernatural forces and one very strange little girl.
Legion (Hulu)
Synopsis: LEGION follows the story of David Haller, a troubled young man who may be more than human. Since he was a teenager, David has struggled with mental illness. Diagnosed as schizophrenic, he has been in and out of psychiatric hospitals for years. But after a strange encounter with a fellow patient, David is confronted with the possibility that the voices he hears and the visions he sees might be real.
The Umbrella Academy (Netflix)
Synopsis: On the same day in 1989, forty-three infants are inexplicably born to random, unconnected women who showed no signs of pregnancy the day before. Seven are adopted by a billionaire who creates The Umbrella Academy and prepares his "children" to save the world. Now, the six surviving members reunite upon the news of their father's passing and must work together to solve a mystery surrounding his death. But the estranged family begins to come apart due to their divergent personalities and abilities, not to mention the imminent threat of a global apocalypse. The Umbrella Academy is based on the comic book series created and written by Gerard Way, illustrated by Gabriel Bá, and published by Dark Horse Comics.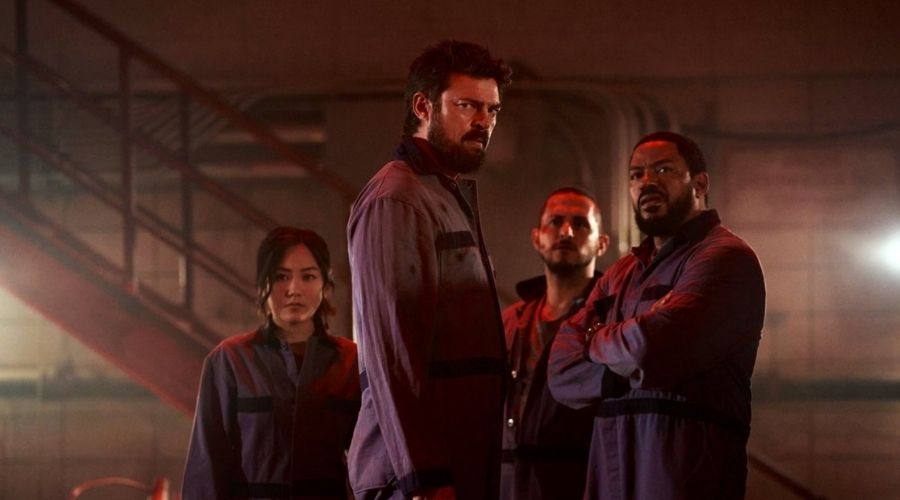 Synopsis: THE BOYS is an irreverent take on what happens when superheroes, who are as popular as celebrities, as influential as politicians and as revered as Gods, abuse their superpowers rather than use them for good. It's the powerless against the super powerful as The Boys embark on a heroic quest to expose the truth about "The Seven," and their formidable Vought backing.
Synopsis: Awarded the BAFTA for best drama series, Misfits follows a group of ASBO teenagers who develop strange powers after they are caught in a freak storm. This comedy drama series first aired in the UK in November 2009 to massive critical acclaim and went on to receive a host of awards and nominations.