Monk is definitely one of the most thrilling yet quirky series ever made. The detective series follows the title character, a brilliant former cop who is riddled with multiple phobias and obsessive-compulsive disorder, but that doesn't stop him from solving some of the most mysterious cases. Starring Tony Shalhoub in the lead role of Monk the USA series ran for eight brilliant seasons ending its run in 2009. So, if you miss the series here are some more shows you could watch next.
---
Also Read: Shows Like 'The Mentalist' To Watch If You Miss the Series
---
The Mentalist (HBO Max)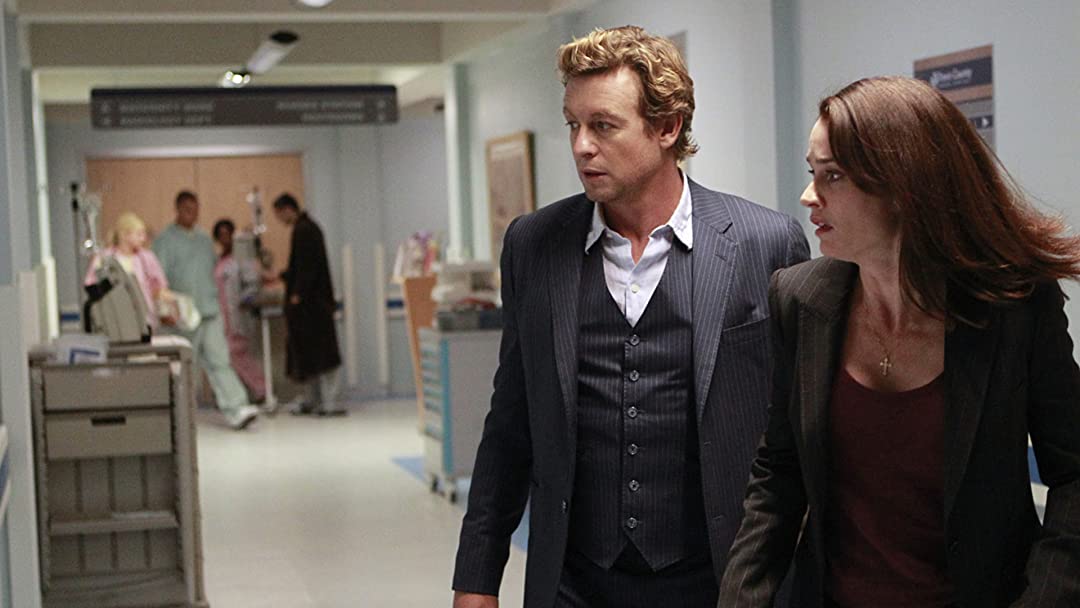 Synopsis: Golden Globe nominee Simon Baker stars as Patrick Jane, an independent consultant for the California Bureau of Investigation with a remarkable track record for solving serious crimes using only his razor sharp skills of observation. Notorious for his blatant lack of protocol and his semi-celebrity past as a psychic (whose paranormal abilities he now admits he feigned), Jane's role in cracking a series of tough high-profile cases is highly valued by his fellow agents. However, no-nonsense Senior Agent Teresa Lisbon alternates between reluctantly acknowledging Jane's usefulness and blasting him for his theatrics, narcissism and dangerous lack of boundaries. Lisbon's team includes agents Kimball Cho, Wayne Rigsby and rookie Grace Van Pelt, who all think Jane's a loose cannon but admire his charm and knack for clearing cases.
---
Also Read: Shows Like 'Veronica Mars' To Watch If You Miss the Series
---
Veronica Mars (Hulu)
Synopsis: Spring breakers are getting murdered in Neptune, thereby decimating the seaside town's lifeblood tourist industry. After Mars Investigations is hired by the family of one of the victims to find their son's killer, Veronica is drawn into an epic eight-episode mystery that pits the enclave's wealthy elites, who would rather put an end to the month-long bacchanalia, against a working class that relies on the cash influx that comes with being the West Coast's answer to Daytona Beach.
---
Also Read: Shows Like 'House M.D.' to Watch If You Miss the Series
---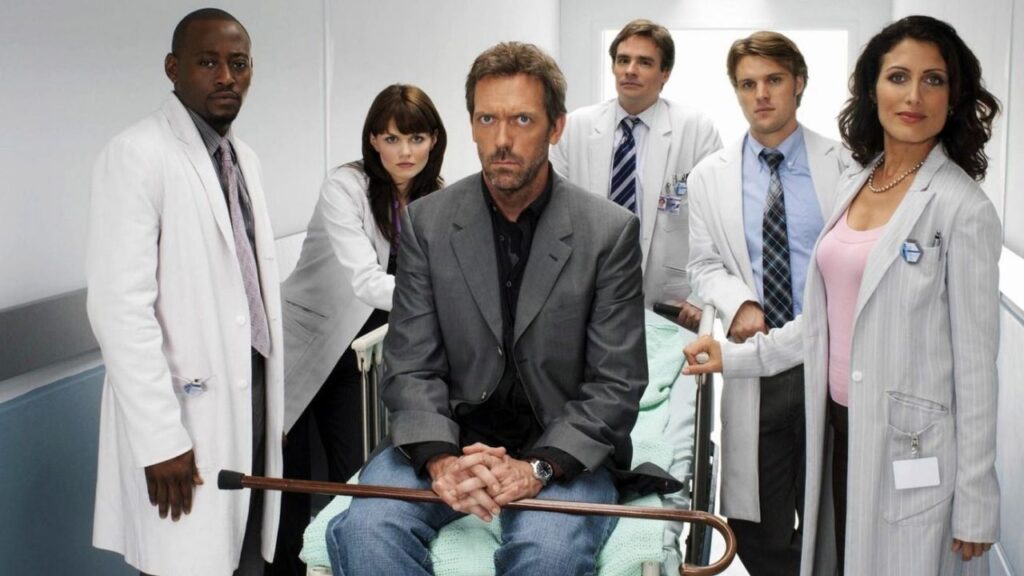 Synopsis: Hugh Laurie stars as the brilliant, but sarcastic Dr. Gregory House, a maverick physician who is devoid of bedside manner. While his behavior can border on antisocial, Dr. House thrives on the challenge of solving the medical puzzles that other doctors give up on. Together with his hand-picked team of young medical experts, he'll do whatever it takes in the race against the clock to solve the case. Check out each gripping episode featuring some of TV's hottest guest stars, including Carmen Electra, Chi McBride, Scott Foley and Sela Ward.
Synopsis: When the standard methods of identifying a body simply won't work, law enforcement turns to Dr. Temperance Brennan, a skilled forensic anthropologist with an uncanny ability to read clues left behind in a victim's bones.
---
Also Read: Great Shows Like 'Psych' To Watch If You Miss the Series
---
Synopsis: Shawn Spencer happens to possess some uncanny powers of observation thanks to his father, Henry, a former police officer who taught his son to remember even the smallest details of his surroundings. When Shawn is accused of committing a crime that he actually solved, he convinces the cops that he's a psychic — and with the reluctant help of his best friend, Gus, Shawn starts solving cases for a skeptical but increasingly impressed police force.
---
Also Read: Thrilling Shows Like 'Perry Mason' To Watch While Waiting for Season 2
---
Perry Mason (HBO Max)
Synopsis: Defense attorney Perry Mason defends dozens of falsely accused people over the course of this long-running courtroom drama, and he manages to clear each and every one of them, usually by drawing out the real criminal on the witness stand. He is capably assisted by investigator Paul Drake and secretary Della Street, and is a continual thorn in the side of District Attorney Hamilton Burger.
Elementary (Hulu)
Synopsis: Elementary stars Jonny Lee Miller as Detective Sherlock Holmes and Lucy Liu as Dr. Joan Watson in a modern-day drama about a crime-solving duo that cracks the NYPD's most impossible cases. Initially sober companion and client, Holmes and Watson's relationship evolved into a symbiotic professional investigative partnership. They are the top homicide consultants for Captain Thomas Gregson and work regularly alongside Detective Marcus Bell. The pair entered into a mutually beneficial arrangement with Shinwell Johnson, an ex-convict who shared his expertise of the city's underworld in exchange for them teaching him how to be an effective FBI informant. The trio's alliance ended when Shinwell attacked Holmes after he and Watson discovered Shinwell committed an unsolved murder. The assault caused Holmes to suffer memory loss and hallucinations, a secret which compromises his work and relationship with Watson, and forces him to seek neurological help. Holmes copes with his health crisis by refocusing on his sobriety and discovers a new ally in Michael, a fellow addict who once found the strength to stay sober from Sherlock's own words in past meetings. As Holmes struggles with uncharacteristic vulnerability, he fights to salvage his career and his friendship with Watson, which he values above all else.
---
Also Read: Shows Like 'Panhandle' To Watch If You Liked the Series
---
Panhandle (Spectrum Originals)
Synopsis: Panhandle pairs an eccentric, agoraphobic arm-chair detective "Bell Prescott" (Luke Kirby) with a reluctant traffic cop "Cammie Lorde" (Tiana Okoye) in a series that showcases community, connection, and yes, only-in-Florida characters. When a dead body winds up on Prescott's doorstep, he and Cammie are forced to wrestle with personal demons, some shocking twists and a few Florida gators on their journey to heal themselves and their small Florida town.
Synopsis: Columbo is the landmark series that inspired an entire genre. Columbo stars Peter Falk in his 4-time Emmy-winning role as the cigar-chomping, trench coat-wearing police lieutenant. Columbo's first season features legendary guest stars like Robert Culp, Ray Milland, Eddie Albert, Suzanne Pleshette, Don Ameche, Leslie Nielsen, and Roddy McDowall.
---
Also Read: Great Shows Like 'Poker Face' To Watch While Waiting For Season 2
---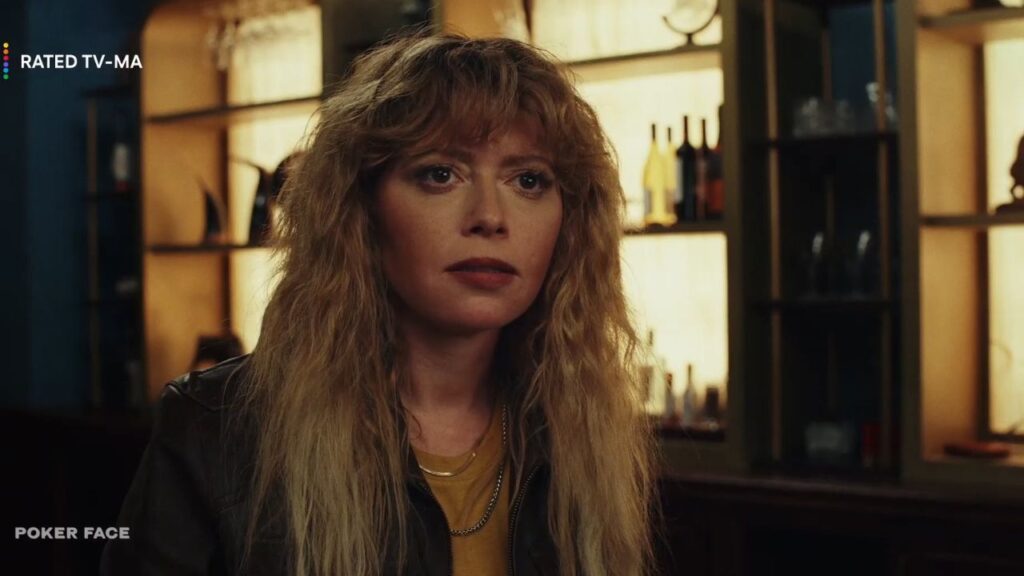 Synopsis: Poker Face is a 10-episode "mystery-of-the-week" series following Natasha Lyonne's Charlie, who has an extraordinary ability to determine when someone is lying. She hits the road with her Plymouth Barracuda and with every stop encounters a new cast of characters and strange crimes she can't help but solve.