Minx is one of the best shows to come out of 2022, the HBO Max series followed a woman's story as she partners up with a low-rent publisher to make the first erotic magazines for women. While Minx was renewed in advance for its second season by HBO Max, in an unexpected turn of events HBO Max canceled the series after its first season. The fans of the series got a sigh of relief when it was picked up by Starz for its second season. So, while you wait for Minx Season 2 here are some more shows you could watch while waiting.
Synopsis: In 1969, while a cultural revolution swept through the free world, there was still one place that refused to change with the times: newsrooms. Good Girls Revolt follows a group of young female researchers at "News of the Week," who ask to be treated fairly. Their revolutionary request sparks convulsive changes and upends marriages, careers, sex lives, love lives, and friendships.
Girlboss (Netflix)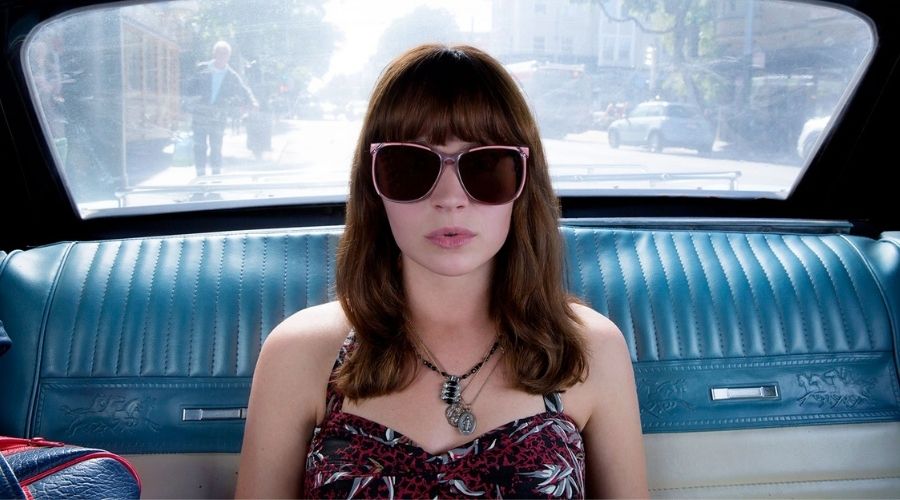 Synopsis: Girlboss is inspired by the New York Times best-selling book #Girlboss by Sophia Amoruso, founder of the fashion brand Nasty Gal. The series centers on Amoruso (Britt Robertson), who began selling vintage clothes on eBay and, by the age of 28, had built the multi-million dollar fashion empire, Nasty Gal. Girlboss will launch on Netflix in April and is created and executive produced by Kay Cannon (Pitch Perfect 1& 2, 30 Rock), who also serves as showrunner. Charlize Theron (Monster, Young Adult), Laverne McKinnonand Beth Konoof Denver & Delilah, Christian Ditter (How to Be Single) and Sophia Amoruso will also serve as executive producers. Ditter also directed several episodes of the series, that is a Netflix production and there will be 13-half hour episodes. Girlboss stars Britt Robertson (Sophia), Ellie Reed (Annie), Alphonso McAuley (Dax), Johnny Simmons (Shane) and Dean Norris (Jay).
Physical (Apple TV+)
Synopsis: Set in the idyllic but fragile beach paradise of sunny 1980s San Diego, "Physical" is a half-hour dark comedy following Sheila Rubin, a quietly tortured, seemingly dutiful housewife supporting her smart but controversial husband's bid for state assembly. But behind closed doors, Sheila has her own darkly funny take on life she rarely lets the world see. She's also battling a complex set of personal demons relating to her self-image… that is, until she finds release through the unlikeliest source: the world of aerobics.
At first hooked on the exercise itself, Sheila's real road to empowerment comes when she discovers a way to merge this newfound passion with the burgeoning technology of videotape to start a revolutionary business. The series tracks her epic journey from a stifled, overlooked enabler to a powerful, confident economic force, as Sheila transforms into someone we take for granted today (but was entirely radical at the time) — the female lifestyle guru.
Run the World (Starz)
Synopsis: "Run the World" is an eight-episode, half-hour series that tells the story of a group of Black women – vibrant, fiercely loyal best friends – who work, live, and play in Harlem as they strive for world domination. At its core, it's an unapologetically female show about enviable friendship and not only surviving – but thriving together.
---
Also Read: Comedy Shows Like HBO Max's 'Hacks' To Watch After Season 2
---
Hacks (HBO Max)
Synopsis: Deborah Vance (Jean Smart) has blazed a trail through the male-dominated comedy scene for decades, hustling her way into a prime Las Vegas residency while simultaneously cultivating a successful brand of luxury items and endorsements. But after the casino owner threatens to pull back on her nights in favor of younger acts, Deborah's manager Jimmy (Paul W. Downs) pitches another one of his clients, recently outcast television writer Ava (Hannah Einbinder), to help freshen up her set. A brutally honest and unpredictably hilarious half-hour series, Hacks explores the dark mentorship that forms between the legendary comedian and her entitled new writing partner.
GLOW (Netflix)
Synopsis: GLOW tells the fictional story of Ruth Wilder (Alison Brie), an out-of-work, struggling actress in 1980s Los Angeles who finds one last chance for stardom when she's thrust into the glitter and spandex world of women's wrestling. In addition to working with 12 Hollywood misfits, Ruth also has to compete with Debbie Eagan (Betty Gilpin) a former soap actress who left the business to have a baby, only to be sucked back into work when her picture perfect life is not what it seems. And at the wheel is Sam Sylvia (Marc Maron), a washed-up, B-movie director who now must lead this group of women on the journey to wrestling stardom.
---
Also Read: Shows Like 'The Great' To Watch While Waiting For Season 3
---
The Great (Hulu)
Synopsis: EMMY® NOMINATED The Great is a satirical, comedic drama about the rise of Catherine the Great from outsider to the longest reigning female ruler in Russia's history. A fictionalized, fun and anachronistic story of an idealistic, romantic young girl, who arrives in Russia for an arranged marriage to the mercurial Emperor Peter. Hoping for love and sunshine, she finds instead a dangerous, depraved, backward world that she resolves to change. All she has to do is kill her husband, beat the church, baffle the military and get the court onside. A very modern story about the past which encompasses the many roles she played over her lifetime as lover, teacher, ruler, friend, and fighter. Incorporating historical facts occasionally, the series stars Elle Fanning as Catherine, Nicholas Hoult, Phoebe Fox, Adam Godley, Gwilym Lee, Charity Wakefield, Douglas Hodge, Sacha Dhawan, Sebastian de Souza, Bayo Gbadamosi and Belinda Bromilow.