David Fincher's Netflix series Mindhunter is one of the best psychological thriller series that gets into the mind of criminals and shows the audience how truly disturbing their behavior is. The series follows two fictional FBI agents who represent real people from the 1970s FBI who started working on criminal profiling by interviewing serial killers. The series is fascinating with genius creators and brilliant performances. The series aired its second season in 2019, after which Netflix put the series on hold and released all the cast from their contracts Fincher moved on to other projects but there is still hope for fans because Netflix has still said that Fincher could revisit the series in the future. So, if you miss the series are some psychological thriller shows for you to watch to pass the time.
---
Also Read: Best Shows Like 'Hannibal' To Watch If You Miss the Series
---
Hannibal (Hulu & Plex)
Synopsis: Synopsis: FBI Agent Will Graham (Hugh Dancy) hunts the most notorious serial killers. Graham is both gifted and cursed with an extraordinary ability: he can think like his prey, seeing what they see and feeling what they feel. While pursuing an especially troubling, cannibalistic murderer, Special Agent Jack Crawford (Laurence Fishburne) teams Graham with a highly respected psychiatrist – a man with a taste for the criminally minded: Dr. Hannibal Lecter (Mads Mikkelsen).
Criminals: UK (Netflix)
Synopsis: Criminals is a police procedural with a unique premise, CRIMINAL takes place exclusively within the confines of a police interview suite. This stripped down, cat-and-mouse drama focuses on the intense mental conflict between the police detectives and the suspect in question.
Synopsis: Emmy and Golden Globe winner Gillian Anderson (The X-Files) smolders as a British detective summoned to Belfast to solve a high-profile murder. She quickly recognizes the signs of a serial killer, but the culprit (Jamie Dornan, Once Upon a Time) has already targeted his next victim.
---
Also Read: Best Shows Like 'True Detective' To Watch While Waiting For Season 4
---
True Detective (HBO Max)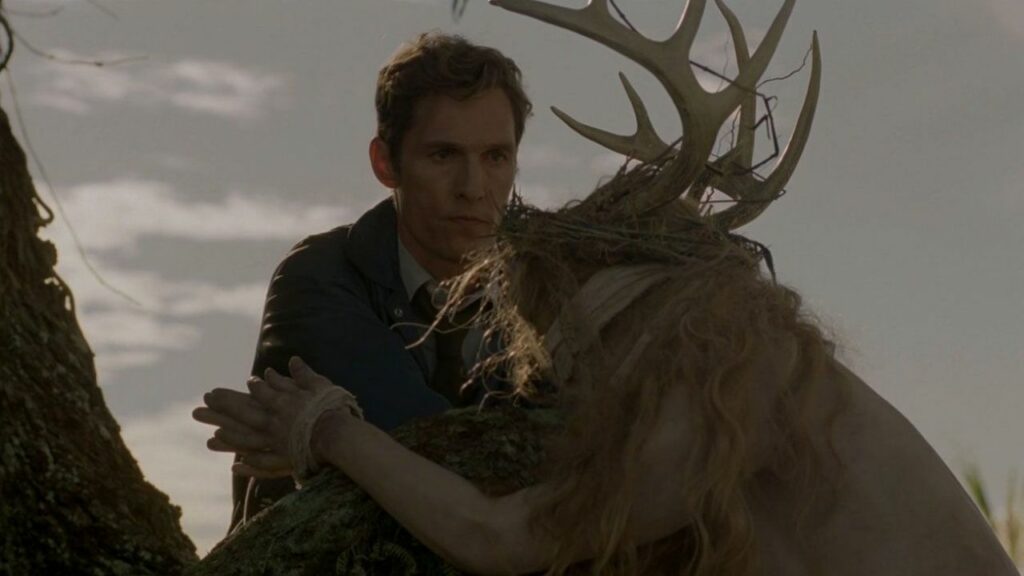 Synopsis: Touch darkness and darkness touches you. From creator/executive producer Nic Pizzolato comes this searing crime drama series that follows troubled cops and the intense investigations that drive them to the edge. Each season features a star-studded new cast involved in cases that will have you on the edge of your seat. In Season 1, it was Matthew McConaughey and Woody Harrelson as two polar opposite cops on the hunt for a serial killer in Louisiana. In Season 2, a bizarre murder case brings together three law-enforcement officers (Colin Farrell, Rachel McAdams, Taylor Kitsch) and a career criminal (Vince Vaughn). Season 3 of the hit series stars Mahershala Ali as a retired detective who has been tormented for 35 years by a case involving the disappearance of a 12-year-old boy and his 10-year-old sister.
---
Also Read: Shows Like 'Prodigal Son' To Watch If You Miss the Series
---
Prodigal Son (HBO Max)
Synopsis: Malcolm Bright has a gift. He knows how killers think and how their minds work. Why? His father is "The Surgeon," a notorious serial killer who has taken the lives of more than 20 people. PRODIGAL SON follows criminal psychologist Bright as he uses his twisted genius to get inside the minds of murderers to help the NYPD solve cases. He works alongside NYPD Detective Gil Arroyo, a seasoned lawman who has become Bright's surrogate father; Detective Dani Powell, a headstrong no-nonsense cop who is quickly impressed with Bright's work; Edrisa Tanaka, a slightly off-center coroner; and Detective JT Tarmel, a born-and-bred New Yorker who questions whether Bright is a psychopath himself. But Bright's best resource for solving crimes is his dear old dad, the homicidal-yet-oddly-loving Martin Whitly, whose expertise he must reluctantly call upon. As Bright helps track down the city's most dangerous criminals, he also battles his own demons — and it doesn't help that his mother, former leading socialite Jessica Whitly, can't seem to accept her fallen status and has an opinion on every aspect of Bright's life. Luckily for Bright, he has the support of his annoyingly normal sister Ainsley, a news reporter with a soft spot for her brother and all his eccentricities. After all, Bright isn't a serial killer — he was just raised by one.
---
Also Read: Shows Like 'Des' To Watch If You Like the Series
---
Synopsis: DES is a drama based around the arrest and trial of serial killer Dennis Nilsen, portrayed by David Tennant.Nilsen preyed on young men in London until 9th February 1983, when Detective Chief Inspector Peter Jay was called to investigate. Daniel Mays plays Jay, with BAFTA Award winner Jason Watkins as writer Brian Masters, whose book 'Killing for Company' was constructed around interviews with Nilsen after his arrest. Des is written by Luke Neal (episodes 1 & 2) and Kelly Jones (episode 3), directed by Lewis Arnold and produced by David Meanti. Willow Grylls, Kim Varvell, Charlie Pattinson, Elaine Pyke, Luke Neal, Lewis Arnold and David Tennant are Executive Producers. The cast also includes Ron Cook, Faye McKeever, Chanel Cresswell, Barry Ward, Tony Way, Bronagh Waugh, Laurie Kynaston, Ross Anderson, Ben Bailey Smith, Jay Simpson, Silas Carson, Stuart McQuarrie, Jamie Parker, Lex Shrapnel, Gerard Horan, Joel Morris, Jonathan Coy, Amy Booth-Steel, Ken Bones, Andrew Woodall and Amaka Okafor.
---
Also Read: Shows Like 'Broadchurch' To Watch If You Miss the Series
---
Broadchurch (The Roku Channel)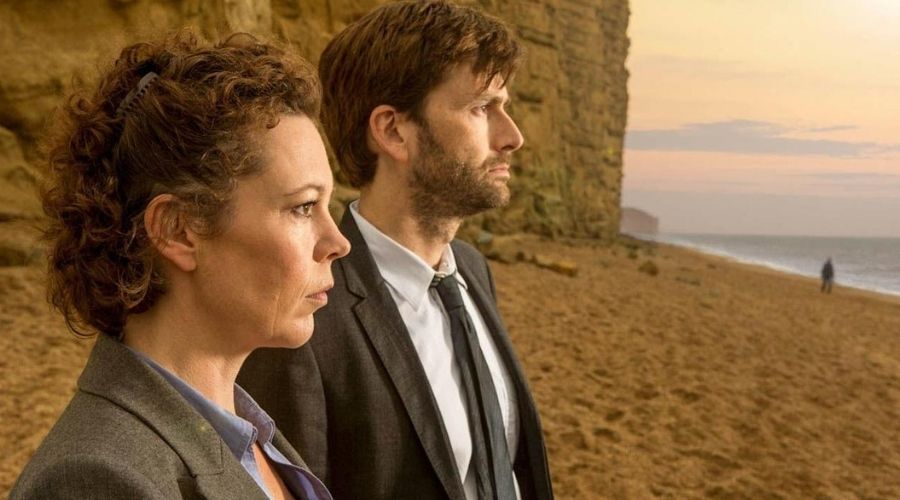 Synopsis: Critically acclaimed, BAFTA award-winning drama Broadchurch explores what happens to a small community when it suddenly becomes the focus of a police investigation, following the tragic and mysterious death of an eleven year- old boy. Police officers DI Alec Hardy (David Tennant) and DS Ellie Miller (Olivia Colman) were called in to investigate the case, and found that the killer was closer to home than they could ever have imagined.
---
Also Read: Best Shows Like 'Luther' To Watch If You Miss the Series
---
Luther (Hulu & Pluto TV)
Synopsis: On a moral crusade, with only his convictions for company, John Luther (Idris Elba) is a deeply troubled man, a philosophical cop possessed by the insoluble problem of evil and justice in a Godless world, who gets pulled to the very edge of temptation.
The Alienist (HBO Max)
Synopsis: Set in 1896 amidst a backdrop of vast wealth, extreme poverty and technological innovation, this psychological thriller stars Daniel Bruhl, Luke Evans, Dakota Fanning and Brian Geraghty. Viewers will be transported into the darkest corners of New York City during the Gilded Age.
---
Also Read: Shows Like 'Dexter' To Watch If You Miss the Series
---
Synopsis: He's smart, he's good looking, and he's got a great sense of humor. He's Dexter Morgan, everyone's favorite serial killer. As a Miami forensics expert, he spends his days solving crimes, and nights committing them. But Dexter lives by a strict code of honor that is both his saving grace and lifelong burden. Torn between his deadly compulsion and his desire for true happiness, Dexter is a man in profound conflict with the world and himself. Golden Globe winner Michael C. Hall stars in the hit Showtime Original Series.
---
Also Read: Shows Like 'Under the Banner of Heaven' To Watch If You Loved the Series
---
Under The Banner of Heaven (Hulu)
Synopsis: FX's Under the Banner of Heaven, the original limited series inspired by the true crime bestseller by Jon Krakauer, follows the events that led to the 1984 murder of Brenda Wright Lafferty (Daisy Edgar-Jones) and her baby daughter in a suburb in the Salt Lake Valley, Utah. As Detective Jeb Pyre (Andrew Garfield) investigates events which transpired within the Lafferty family, he uncovers buried truths about the origins of the LDS religion and the violent consequences of unyielding faith. What Pyre, a devout Mormon, unearths leads him to question his own faith.
---
Also Read: Best Shows Like 'Twin Peaks' To Watch If You Miss the Series
---
Synopsis: "She's dead. Wrapped in plastic." Date: Friday, February 24, 1989: Homecoming Queen Laura Palmer is found dead, washed up on a riverbank, and wrapped in plastic sheeting. FBI Special Agent Dale Cooper is called in to investigate the murder of this young woman in the small, Northwestern town of Twin Peaks. What he doesn't know is that in Twin Peaks, no one is innocent.
---
Also Read: Modern Shows Like 'Twin Peaks' To Watch If You Miss the Series
---
Mr. Mercedes (Peacock)
Synopsis: A demented killer taunts a retired police detective with a series of lurid letters and emails, forcing the ex-cop to undertake a private, and potentially felonious, crusade to bring the killer to justice before he can strike again. Based on the bestselling novel by Stephen King. Directed by Jack Bender and adapted for television and executive produced by David E. Kelley.