Merlin is one of the best fantasy series because it rarely ever disappointed its fans with its characters and overall storylines. The BBC fantasy series follows the mythical character Merlin at a young age as he joins a young Prince Arthur to save his kingdom and its people, while also hiding his magic because it was deemed evil at the time. So, if you also miss the brilliant fantasy series, Merlin, here are shows you could watch to fill in your time.
The Shannara Chronicles (Tubi)
Synopsis: Set thousands of years in our future, the story follows three heroes, Amberle, an Elvin Princess, Eretria, a Human Rover, and Wil, a Half-Elf, Half-Human, as they embark on a quest to stop an evil Demon army.
---
Also Read: Shows Like 'His Dark Materials' To Watch If You Miss the Series
---
His Dark Materials (HBO Max)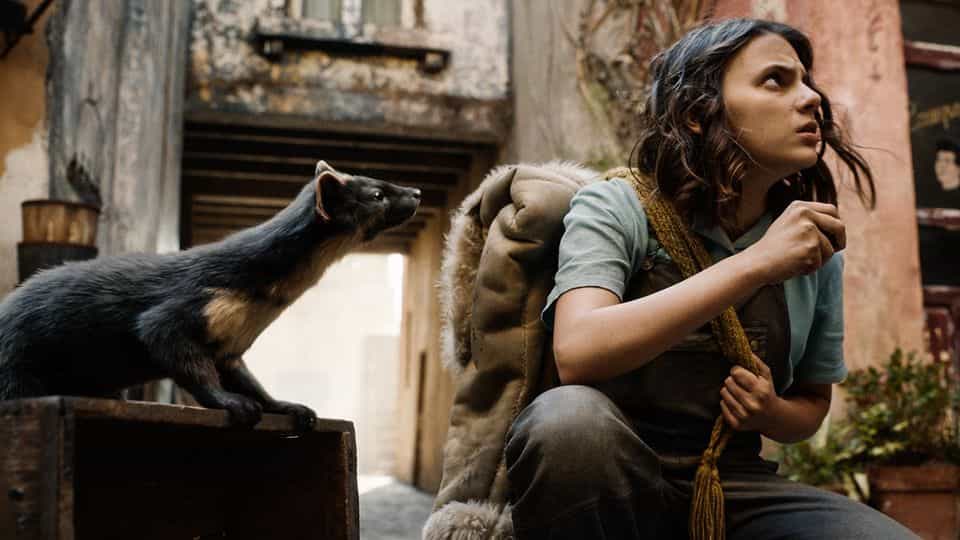 Synopsis: His Dark Materials stars Dafne Keen, James McAvoy, Ruth Wilson and Lin-Manuel Miranda. Adapting Philip Pullman's award-winning trilogy of the same name, which is considered a modern masterpiece of imaginative fiction, the first season follows Lyra, a seemingly ordinary but brave young woman from another world. Her search for a kidnapped friend uncovers a sinister plot involving stolen children, and becomes a quest to understand a mysterious phenomenon called Dust. As she journeys through the worlds, including our own, Lyra meets Will, a determined and courageous boy. Together, they encounter extraordinary beings and dangerous secrets, with the fate of both the living — and the dead — in their hands
Da Vinci's Demons (Starz & The Roku Channel)
Synopsis: Leonardo da Vinci's world comes crashing down when the city of Otranto is torn apart by an Ottoman invasion. On the battlefield, the Turks use da Vinci's own weapons against him. When Rome instigates a Crusade against the Turks, he seizes the opportunity to join, but his mission is complicated by a series of grisly murders that terrorize Italy and threaten the Crusade itself.
---
Also Read: Fantasy Shows Like 'The Magicians' To Watch If You Miss The Series
---
The Magicians (Netflix)
Synopsis: Based upon Lev Grossman's best-selling books, The Magicians centers around Brakebills University, a secret institution specializing in magic. There, amidst an unorthodox education of spellcasting, a group of twenty-something friends soon discover that a magical fantasy world they read about as children is all too real— and poses grave danger to humanity.
Synopsis: In the wake of King Uther's sudden death, chaos threatens to engulf Britain. When the sorcerer Merlin has visions of a dark future, he installs the young and impetuous Arthur, Uther's unknown son and heir, who has been raised from birth as a commoner. But Arthur's cold and ambitious half-sister Morgan will fight him to the bitter end, summoning unnatural forces to claim the crown in this epic battle for control.
---
Also Read: Fantasy Shows Like 'The Witcher' To Watch While Waiting For Season 3
---
The Witcher (Netflix)
Synopsis: Netflix, "The Witcher" is an epic tale of fate and family. Geralt of Rivia, a solitary monster hunter, struggles to find his place in a world where people often prove more wicked than beasts. But when destiny hurtles him toward a powerful sorceress, and a young princess with a dangerous secret, the three must learn to navigate the increasingly volatile Continent together."
Cursed (Netflix)
Synopsis: Based on the upcoming book of the same name, Cursed is a re-imagining of the Arthurian legend, told through the eyes of Nimue, a teenage heroine with a mysterious gift who is destined to become the powerful (and tragic) Lady of the Lake. After her mother's death, she finds an unexpected partner in Arthur, a young mercenary, in a quest to find Merlin and deliver an ancient sword. Over the course of her journey, Nimue will become a symbol of courage and rebellion against the terrifying Red Paladins, and their complicit King Uther.
---
Also Read: Fantasy Shows Like 'Shadow and Bone' To While Waiting For Season 2
---
Shadow and Bone (Netflix)
Synopsis: Based on Leigh Bardugo's worldwide bestselling Grishaverse novels, Shadow and Bone finds us in a war-torn world where lowly soldier and orphan Alina Starkov has just unleashed an extraordinary power that could be the key to setting her country free. With the monstrous threat of the Shadow Fold looming, Alina is torn from everything she knows to train as part of an elite army of magical soldiers known as Grisha. But as she struggles to hone her power, she finds that allies and enemies can be one and the same and that nothing in this lavish world is what it seems. There are dangerous forces at play, including a crew of charismatic criminals, and it will take more than magic to survive. Shadow and Bone is a Netflix production from 21 Laps Entertainment, starring Jessie Mei Li (Alina Starkov), Archie Renaux (Malyen Oretsev), Freddy Carter (Kaz Brekker), Amita Suman (Inej), Kit Young (Jesper Fahey), and Ben Barnes (General Kirigan).
---
Also Read: Shows Like 'Penny Dreadful' To Watch If You Miss the Series
---
Synopsis: Some of literature's most terrifying characters, including Dr. Frankenstein and his monster, Dorian Gray, and iconic figures from the novel Dracula are lurking in the darkest corners of Victorian London. They are joined by a core of original characters in a complex, frightening new narrative. Penny Dreadful is a psychological thriller filled with dark mystery and suspense, where personal demons from the past can be stronger than vampires, evil spirits and immortal beasts.
---
Also Read: Fantasy Shows Like 'The Wheel of Time' To Watch While Waiting For Season 2
---
Synopsis: The lives of five young villagers change forever when a strange and powerful woman arrives, claiming one of them is the child of an ancient prophecy with the power to tip the balance between Light and Dark forever. They must choose whether to trust this stranger – and each other – with the fate of the world before the Dark One breaks out of His prison, and the Last Battle begins.