Mask Girl is a South Korean dark comedy series written and directed by Kim Young-hoon. Based on the Naver webtoon of the same name by Mae-mi and Hee-se, the dark comedy series follows Kim Mo-mi, an office worker who is insecure about her looks. She starts to become famous as a masked internet personality until some of the whackiest and most chilling events happen in her life. The role of Kim Mo-mi is played by three different actresses Go Hyun-Jung, who plays the original character, Nana plays the character after she had plastic surgery, and Lee Han-Byeol plays the character of the Mask Girl. So, if you loved Mask Girl here are somewhat similar dark comedy shows you should check out next.
Synopsis: This drama is set in a south Florida plastic surgery center, McNamara-Troy, centering around the two doctors who own it. Sean McNamara (Dylan Walsh) is having problems at home, trying to patch up the rocky road him and his wife Julia (Joely Richardson) are experiencing. On the other hand, sex-craved Christian Troy (Julian McMahon) uses his charm to bring in potential female candidates and conducts shady business deals, often for the love of money.
Extracurricular (Netflix)
Synopsis: Jisoo may come off as a shy model student, but he is actually the mastermind behind a criminal activity that is beyond imagination of his fellow schoolmates. He made this choice because he needed the money for living expenses and to save for college tuition. His risky double life seems to run without a hitch, until he gets mixed up with rich girl Gyuri and reckless troublemaker Minhee. Their bad choices come with irreversible consequences. There is no more turning back now. A life of crime and violence awaits them.
The End of the F**king World (Netflix)
Synopsis: The End of the F***ing World has been adapted from Charles Forsman's award-winning comic books of the same name, written by Charlie Covell, with Alex Lawther and Jessica Barden leading the cast. They are joined by BAFTA award-winning Wunmi Mosaku and Gemma Whelan. James and Alyssa are rebel teenagers running away from home. On a weird and wonderful journey across a diverse British netherworld… From dreary suburbia and rundown shopping malls to lush landscapes and big vistas, they're on a quest to find a better life.
Synopsis: Based on the novellas by Luke Jennings Killing Eve centers on two women; Eve is a bored, whip-smart, pay-grade MI5 security officer whose desk-bound job doesn't fulfil her fantasies of being a spy. Villanelle is a mercurial, talented killer who clings to the luxuries her violent job affords her. Killing Eve topples the typical spy-action thriller as these two fiercely intelligent women, equally obsessed with each other, go head to head in an epic game of cat and mouse.
Barry (Max)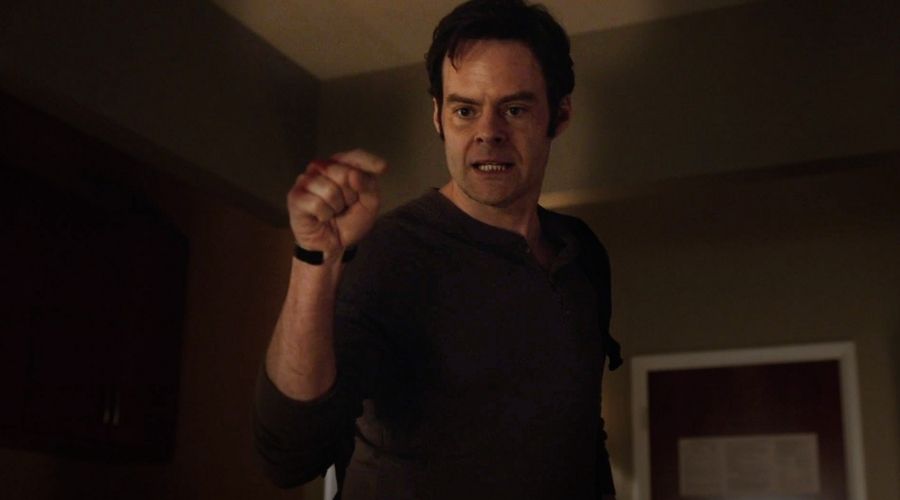 Synopsis: A cold-blooded hitman has a career epiphany when he's thrust into the intoxicating world of LA theatre in this dark comedy series starring Bill Hader ('Saturday Night Live'). In Season 1, Barry's handler (Stephen Root) hires him out to the deeply violent Chechen mob in Los Angeles. Barry's target: an aspiring actor whom Barry follows into an acting class taught by beloved teacher/guru Gene Cousineau (Henry Winkler). Instantly drawn to the craft and its students, particularly Sally (Sarah Goldberg), Barry wants to start a new life in this community of eager hopefuls. There's only one problem: his criminal past won't let him walk away.
Shadow Beauty (Viki)
Synopsis: Never one to be considered beautiful by society's standards, Koo Ae Jin (Shim Dal Gi) has lived a pretty miserable life. As a high school student, she is constantly tormented by her peers and even strangers on the street feel the need to insult her looks in passing. Despite being bullied by nearly everyone around her, Ae Jin has found a surprising way to cope. Utilizing her skills with both makeup and photo editing, Ae Jin leads a secret life as Genie, a wildly popular social media influencer with more than 770,000 followers. Spending hours each day applying makeup and even more hours editing her photos, every photo Ae Jin posts on social media is sure to be a hit. As enjoyable as it is to live this double life, Ae Jin is horrified when one day Genie receives a text message that changes everything. Sent an untouched photograph of herself, Ae Jin is suddenly painfully aware of the fact that someone knows her deepest secret. The question is, who? Searching desperately for the sender of that mysterious message, Ae Jin is shocked when she discovers who the culprit really is. Suddenly she finds herself wondering, how much longer will she be able to keep the truth hidden? Adapted from the webtoon of the same name by Ahum, "Shadow Beauty" is a 2021 romantic drama directed by Bang Soo In.
BEEF (Netflix)
Synopsis: BEEF follows the aftermath of a road rage incident between two strangers. Danny Cho (Steven Yeun), a failing contractor with a chip on his shoulder, goes head-to-head with Amy Lau (Ali Wong), a self-made entrepreneur with a picturesque life. The increasing stakes of their feud unravel their lives and relationships in this darkly comedic and deeply moving series.