HBO's hit crime thriller series Mare of Easttown is one of the best crime dramas out there and it was so popular that the number of viewers who tapped in to watch the season finale crashed HBO Max in Spring 2021. Starring the iconic Kate Winslet as Mare Sheehan, the series follows a detective in Easttown, Pennsylvania, which is a fictional place. Mare deals with the trials and tribulations of living in a small town where everyone knows everyone, while also investigating the murder of a local teenager. Mare of Easttown was pitched as a miniseries but the creators of the series have expressed that they are open to a Season 2 if the story is right. So, if you miss the series here are some brilliant shows you could watch.
---
Also Read: Shows Like 'Broadchurch' To Watch If You Miss the Series
---
Broadchurch (The Roku Channel)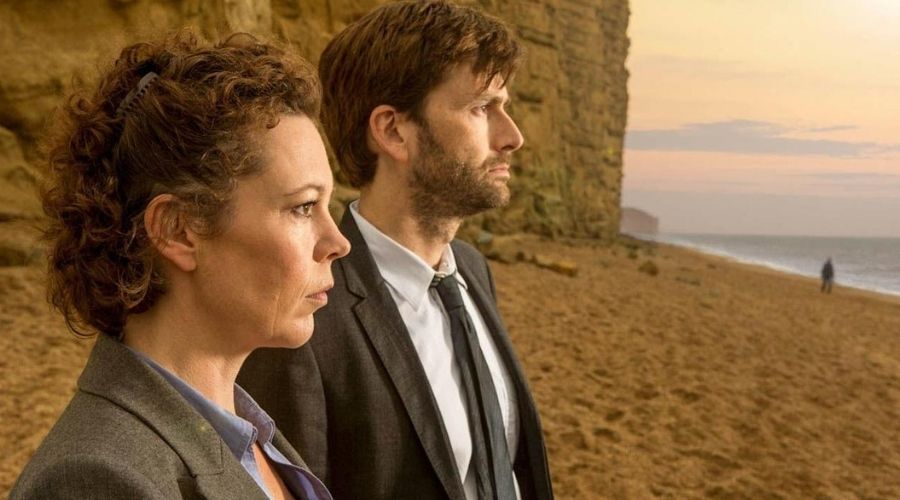 Synopsis: Critically acclaimed, BAFTA award-winning drama Broadchurch explores what happens to a small community when it suddenly becomes the focus of a police investigation, following the tragic and mysterious death of an eleven year- old boy. Police officers DI Alec Hardy (David Tennant) and DS Ellie Miller (Olivia Colman) were called in to investigate the case, and found that the killer was closer to home than they could ever have imagined.
The Killing (Hulu)
Synopsis: Based on the Danish series Forbrydelsen, THE KILLING follows various murder investigations led by homicide detectives "Sarah Linden" (Mireille Enos) and "Stephen Holder" (Joel Kinnaman). Seasons one and two chronicled the "Rosie Larsen case," with Linden and Holder investigating the murder of a teenage girl. Picking up one year after the close of that investigation, season three followed the detectives on their search for a runaway girl, leading them to discover a gruesome string of murders that connected to a previous investigation by Linden.
The Night Of (HBO Max)
Synopsis: A probing contemporary look at crime, the presumption of guilt and the urban prison system, The Night Of delves into the intricacies of a complex New York City murder case with compelling cultural and political overtones. Played out over the course of eight riveting hours, The Night Of offers viewers an invigorating new take on the crime-drama genre, exploring the vagaries of a single murder case through multiple,contentious points of view. Starring John Turturro as an embattled defense attorney and Riz Ahmed as his young Pakistani-American client, the story centers around the brutal murder of a young woman on Manhattan's Upper West Side, examining the initial police investigation, arrest, and imprisonment of the prime suspect – a likeable, unassuming college student who finds himself and his family thrown into the pit of NYC's criminal, legal, penal and judicial system. Meanwhile, his lawyer, an inveterate "precinct trawler" who lucks into the biggest case of his life, becomes entangled in a web of complicated legal maneuverings by detectives and rival attorneys that undermine his ability to try the case. Written by Steven Zaillian (Oscar®-winning writer of Schindler's List) and Richard Price (The Wire, Oscar®-nominated for the adapted screenplay of The Color of Money), The Night Of takes an unvarnished look at both the multifaceted NYC criminal- justice system and the feral purgatory of Rikers Island, where the accused await trial for felony crimes.
---
Also Read: Shows Like 'The Wire' To Watch If You Miss the Series
---
Synopsis: In the city of Baltimore, there are good guys and there are bad guys. Sometimes you need more than a badge to tell them apart. This highly realistic and totally unvarnished drama series chronicles the vagaries of crime, law enforcement, politics, education and media in Baltimore as it follows a team of cops and the criminals they are after.
Synopsis: Emmy and Golden Globe winner Gillian Anderson (The X-Files) smolders as a British detective summoned to Belfast to solve a high-profile murder. She quickly recognizes the signs of a serial killer, but the culprit (Jamie Dornan, Once Upon a Time) has already targeted his next victim.
The Alienist (HBO Max)
Synopsis: Set in 1896 amidst a backdrop of vast wealth, extreme poverty and technological innovation, this psychological thriller stars Daniel Bruhl, Luke Evans, Dakota Fanning and Brian Geraghty. Viewers will be transported into the darkest corners of New York City during the Gilded Age.
---
Also Read: Shows Like 'Under the Banner of Heaven' To Watch If You Loved the Series
---
Under the Banner of Heaven (Hulu)
Synopsis: FX's Under the Banner of Heaven, the original limited series inspired by the true crime bestseller by Jon Krakauer, follows the events that led to the 1984 murder of Brenda Wright Lafferty (Daisy Edgar-Jones) and her baby daughter in a suburb in the Salt Lake Valley, Utah. As Detective Jeb Pyre (Andrew Garfield) investigates events which transpired within the Lafferty family, he uncovers buried truths about the origins of the LDS religion and the violent consequences of unyielding faith. What Pyre, a devout Mormon, unearths leads him to question his own faith.
Top of the Lake (Hulu)
Synopsis: A powerful and haunting mystery from Academy Award® winning writer/director Jane Campion. While visiting her dying mother, Detective Robin Griffin begins investigating the disappearance of Tui Mitcham, the twelve-year-old pregnant daughter of the local drug patriarch. As Robin finds out more about Tui, her world starts to unravel uncovering difficult secrets from her past.
---
Also Read: Thrilling Shows Like 'Perry Mason' To Watch After Season 2
---
Synopsis: The world's most renowned fictional lawyer is back on the case in this exciting HBO series that tells the origin story of master criminal defense attorney Perry Mason. Set in 1932 Los Angeles, this edgy, noirish update puts a new spin on the iconic character created by Erle Stanley Gardner and made famous by the classic TV show that ran from 1957 to 1966. The series begins with Mason (Matthew Rhys) living paycheck to paycheck as a low-rent private investigator who's haunted by his wartime experiences and managing the fallout of a broken marriage. During eight twisty, cliff-hanger episodes, Mason is determined to do what's right—even when it's not necessarily "legal"—as he digs into a controversial and politically loaded case, exposing a fractured city and a possible police coverup. The stellar cast includes John Lithgow, Tatiana Maslany, Juliet Rylance, Chris Chalk and Shea Whigham.
---
Also Read: Best Shows Like 'True Detective' To Watch While Waiting For Season 4
---
True Detective (HBO Max)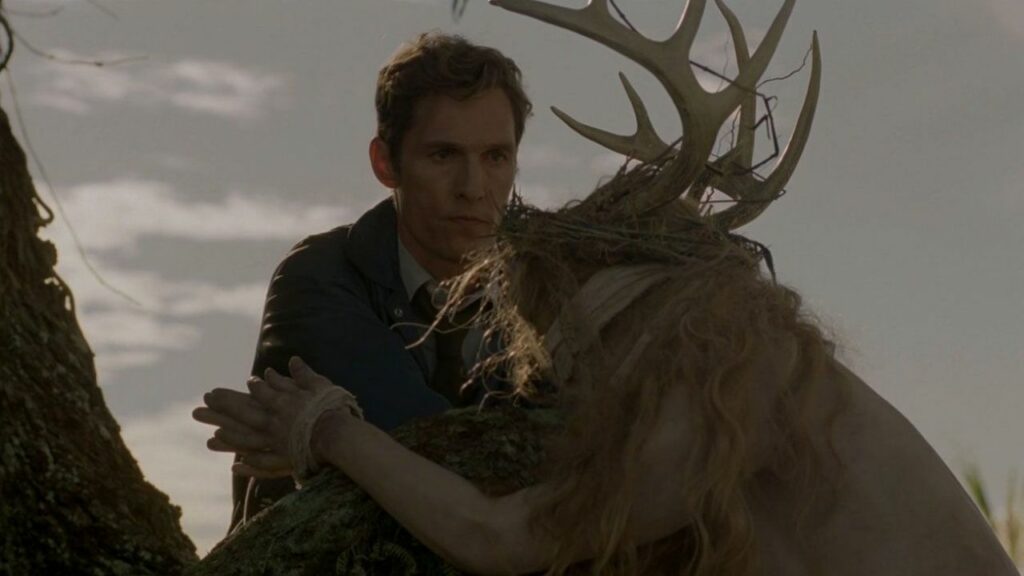 Synopsis: Touch darkness and darkness touches you. From creator/executive producer Nic Pizzolato comes this searing crime drama series that follows troubled cops and the intense investigations that drive them to the edge. Each season features a star-studded new cast involved in cases that will have you on the edge of your seat. In Season 1, it was Matthew McConaughey and Woody Harrelson as two polar opposite cops on the hunt for a serial killer in Louisiana. In Season 2, a bizarre murder case brings together three law-enforcement officers (Colin Farrell, Rachel McAdams, Taylor Kitsch) and a career criminal (Vince Vaughn). Season 3 of the hit series stars Mahershala Ali as a retired detective who has been tormented for 35 years by a case involving the disappearance of a 12-year-old boy and his 10-year-old sister.